Here at Oracle, we always keep up to date with the latest car-related news. This week, we're bringing you our last news round-up of the year, with three of our favourite car-related news stories.
Why Porsche is the World's Most Profitable Mass-Market Luxury Auto Brand
Earlier this week, Worth was singing the praises of the German automaker, Porsche. They look back to a time where purists speculated that the rise of SUVs would be the death of Porsche, but instead "the Macan has turned out to be its lifeblood". In the article, you're given a detailed perspective into how the Macan has shaped Porsche as a company, and how the future is looking bright for the automaker.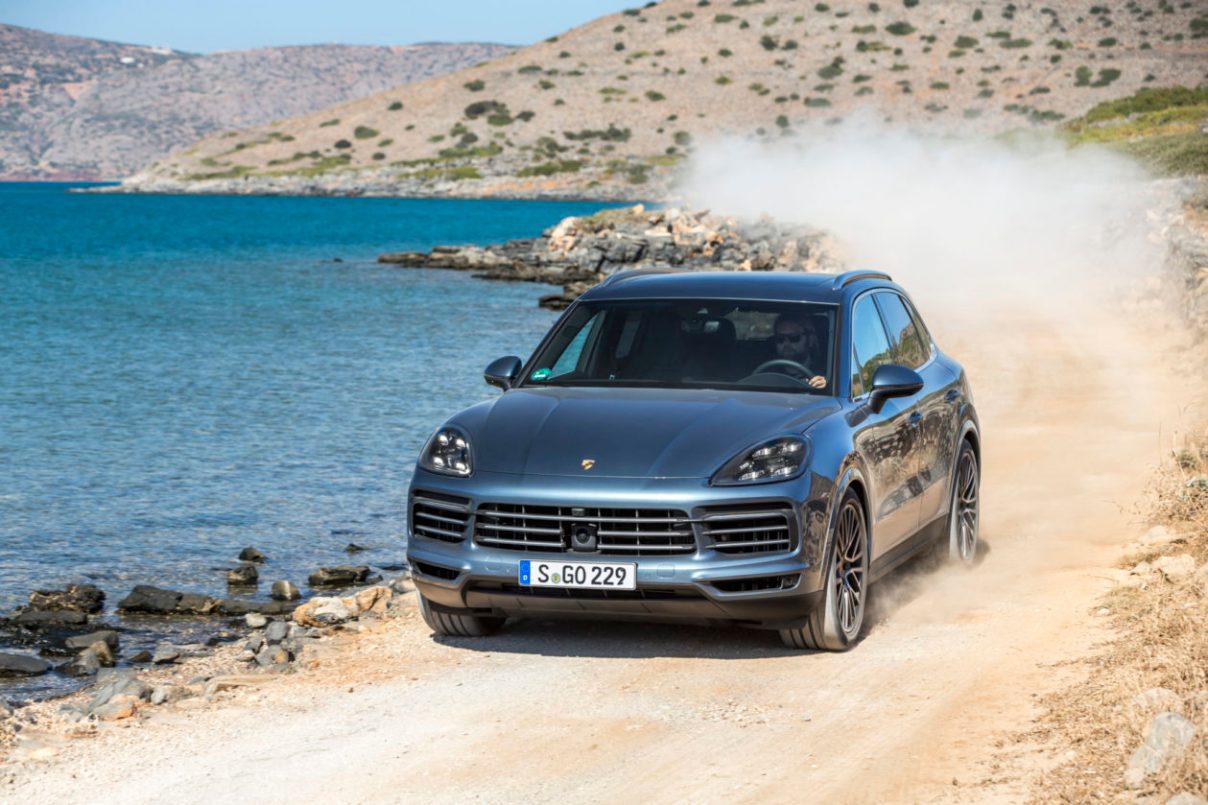 Porsche has designed its own space for Star Wars Universe
Have you seen Star Wars: Rise of Skywalker yet? The Porsche x Lucasfilm spaceship collaboration was at last seen in its final form in the film, and if you look close enough, you can see features inspired by the all-electric Taycan! Although we probably won't see the Porsche spaceship take to the skies, we do know that they are working on their own flying-taxi. Close enough, right?
These 9 cars will be killed in 2020: Chevrolet, Ford, Fiat vehicles are saying goodbye
If your dream is to own a brand-new Jaguar-XJ, think again! Unfortunately, the XJ is one of many that's about to suffer "death by SUV" in 2020. USA Today reported that "in 2020, everything from mass-market models with decades-old nameplates, like the Chevrolet Impala, to recent entrants, like the Fiat 500, are heading for the automotive graveyard". Say your goodbyes!
Other articles you might like:
Best motoring books to gift this Christmas
Oracle Finance's Driving Home for Christmas Playlist
Our Favourite Top Gear Christmas Specials
Oracle Finance's Fantasy Car Garage
This year, we've published nearly 100 articles on our blog. From interviews to news announcements, the Oracle website has had a lot of attention this year. As we head into the New Year, we're incredibly excited to create more content for our customers to enjoy. But in the meantime, we're looking back on five of our favourite Oracle articles of 2019…
Back in October, we looked at some of the weird and wonderful items that car manufacturers sell. To say this was fun to research is an understatement! Whether you're after an ice cube tray to match your Porsche 911 or a BMW Coffee Maker to help widen your eyes post New Year, the article is full of last-minute (or belated) Christmas gift ideas.

Here at Oracle, we have a team full of petrol-heads with a variety of taste! From being a first-timer in a supercar to commuting in style, we asked our team which car they had the most fun driving. And some of the answers are not what you'd expect!
Earlier this year, we interviewed an Oracle customer about his Lamborghini factory collection. It enabled us to go behind the scenes of the Emilia-Romagna factory and get a detailed view of the extremely sought-after Urus. We even got to be a passenger in one! For research purposes, obviously.

Following a white paper released by the FCA this October, inaccurate media-reporting meant that things needed clearing up. We had the opportunity to sit down with our Managing Director, Peter Brook, to discuss what this could mean for the future of finance. The article had an incredible response not only from our customers but also from the Oracle team.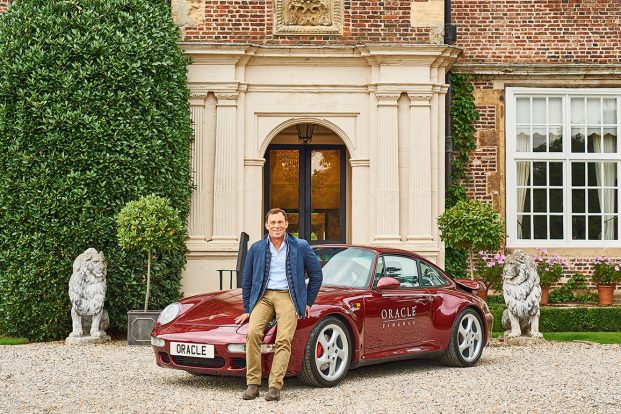 The rivalry between the 458 Italia and the 488 GTB is fascinating. And after some research, we realised that there are many reasons why the two cars are always compared. Despite the 488 GTB having launched a full five years after the 458 Italia, recently values of the later (more modern) model have continued a natural depreciation curve, whereas the preceding model has started to enjoy a resurgence in value. With the help of Lawton Brook General Manager, Phil Johnston, we investigated the reasons behind the trend and what it means for the future.
Get in touch on our Facebook and LinkedIn to let us know your favourite Oracle articles!
Here at Oracle Car Finance, it's been an incredible decade. Not only did we reach the milestone of funding £1 Billion for our customers, but we've also been in prime position to see some of the best (and worst) cars come and go. This week, we got nostalgic and picked our top ten favourite cars of the decade…
Mercedes SLS Black Series, 2013
The SLS Black Series has been a front runner in the Oracle office this year. We've even spent the last few weeks shooting some exciting photos for 2020, with the SLS being our model. Not only does the SLS look amazing with its famous gullwing doors, but CAR magazine gave this supercar five-stars for "feelgood factor". No wonder it got not one, but two votes from the Oracle Team! Account Manager, Edward Williams told us why this one's his favourite: "It has a stupidly big 6.2litre V8 engine powered through the rear wheels. It's hard to drive in a straight line!".

Lamborghini Urus, 2018
The Urus is another that's had a lot of attention from Oracle. Last month, we interviewed one customer that was lucky enough to collect his Urus straight off the production line. "It's something I've always wanted to do. Lamborghini is a huge company with a fantastic history, but they've still not forgotten that it's all about the customer experience". But even driving in the Urus is nothing short of an experience. It boasts supercar acceleration and can get you from 0-62mph in 3.6 seconds (and you can get to 124mph in 12.8 seconds!). Account Manager, Tom Williams nominated this one, but the whole Oracle Team love it too.

Ferrari F12 TDF, 2015
The Ferrari F12 TDF was named in homage to the old Tour de France road race which Ferrari won a few times. According to AutoCar, the F12 TDF "gets a lot more power" than the F12 Berlinetta. Account Manager and office car enthusiast, Callum voted this into the top ten of the decade for a variety of reasons. "It's absolutely nuts. It sounds like an F1 car and is a bit different from other Ferraris (purists don't read this part) with it being front-engine".

McLaren 12C, 2011
The McLaren 12C is special to Senior Account Manager, Dale as "it was the first car that McLaren had produced on their own since their road 1995 road car, the McLaren F1". Dale considers the 12C to be the car that "gave birth to the company today" and regards it as a "future classic".

Lamborghini Aventador, 2012
The Aventador is "laden with state-of-the-art technology" and is described by AutoCar as an "old-school supercar". The normally aspirated Aventador has a top speed of 217mph and can get you from 0-62mph in 2.9 seconds.

Porsche 918 Spyder, 2014
It would be rude not to include this one on our list. The 918 Spyder is one-third of the hypercar holy trinity. Along with LaFerrari and McLaren P1, these three cars used hybrid technology including carbon-fibre tubs, active suspension and active aerodynamics.
Ferrari F12 Berlinetta
Although as we've previously mentioned, the F12 Berlinetta doesn't give up as much power as the TDF, it's still made it onto our list. Marketing executive, Jonny Hannah voted for the F12 Berlinetta because "It's a head-turner for all the right reasons. It has an elegant look, amazing sound and is incredibly fast". What more could you want?

Chevrolet Camaro, 2012
The Camaro was given a four out of five-star review on AutoCar, and they sang the car's praises. "If you want an authentic modern-day muscle car, the Camaro hits many of the right notes and it's a more compelling overall package than a Mustang". The 2012 Camaro is the perfect mixture between new and old, with "very up-to-date tech and an old-school power unit".

Ferrari 488 Pista, 2018
The 488 Pista has been branded "the most powerful V8 engine in the Maranello marque's history". Pista means "track" in Italian, which seems a very fitting name for Ferrari's special series sports car! It was chosen "specifically to testify to Ferrari's unparalleled heritage in motorsports". As well as being in our cars of the decade, Jeremy Clarkson also voted for the Pista as his 2019 Supercar of the Year!

McLaren P1, 2012
Have we saved the best 'til last? Despite the P1 having only two votes from the Oracle team, Top Gear rated it 10/10. Is it the perfect car? The 903bhp hybrid hypercar is incredibly quick and is almost faultless. TopGear's review managed to sum it up in one sentence: "sheer velocity, technical achievement, daily driveability, the list goes on…".
What's been your favourite car of the decade? Get in touch on our LinkedIn or Facebook and let us know!
Here at Oracle, we want to make your life as easy as possible. Whether that's finding you the right car finance or helping you out with your Christmas shopping!
Earlier this month, we published our ultimate gift guide for the car fanatic. But, just in case you're still stuck for ideas, we've curated a list of the best motoring books to make a perfect last-minute Christmas gift. Whether the person you're buying for is a fan of racing, or they love an adventure, there's a Christmas gift below for everyone. Or maybe you could even treat yourself with that Amazon voucher you get for Christmas!
Magnus Walker is a British Fashion Designer and car collector. The biography follows "the inspirational life story of a serial entrepreneur" written by "one of the world's most prolific Porsche collectors". So, if you know someone who spends their days lusting after Porsche 911s, this is one of the best motoring books you could get them.
Faster, Higher Farther, by Jack Ewing
The book is a detailed look into the total controversy of the 2015 Volkswagen clean diesel fraud as Jack Ewing "rips the lid off the scandal". The "shocking and compelling expose" is ideal for someone deeply invested in the goings-on inside the motoring industry.
'The Mechanic' gives you a deeper perspective into "the secret world of the F1 pitlane", told by an ex-F1 mechanic himself. Priestly has now gone onto a career in presenting but hasn't quite forgotten his routes of the F1 pit crew. In the book, he tours the world, "revealing some of Formula One's most outrageous secrets and the fiercest rivalries, all fuelled by the determination to win".
If you have a bigger budget for book buying this year, this is the perfect coffee table book. It tells the story of late Formula 1 champion, Ayrton Senna, through a series of photographs by Ercole Colombo. It takes a journey into the "collective memory" of racing fans cherishing particular moments, personal memories and emotions.
For the car fan in your life that loves taking care of their car! The driver that winces every time you get into the passenger seat with a spec of mud on your shoe? It's the ultimate guide to enhancing your vehicle's appearance with "a thorough and expansive overview of automotive detailing techniques".
It was described as "the definitive manual for planning and undertaking an adventure across Asia, Africa and Latin America"! Planning a road trip has never been so easy!
Get in touch on our Facebook and LinkedIn and let us know what you think of our choices!
Are you finishing work for the New Year this Friday? If you're looking to changing your car for your driving pleasure over Christmas, our office is open throughout the festive period (excluding official bank holidays).
In the meantime, here's some musical inspiration for that last commute playlist of 2019.
We Are Family, Sister Sledge
The ultimate song to prep you for the party season! This April, the song celebrated its 50th birthday and it's still a party playlist staple. That's an achievement!

Fairytale of New York, The Pogues
If there's one Christmas song to please all ages, it's this one. Everyone knows it, and most importantly – everyone loves to sing along to it!

Do they Know it's Christmas?
The song was first written in 1984 by Bob Geldof and Midge Ure. It raised more than 150m for famine relief and stayed at No 1 for five weeks. The Band Aid song has since been recorded and released another three times, and the Band Aid Trust still has an income of about 2 million a year.

I Wish It Could Be Christmas Everyday
Wouldn't that be lovely? Minus the cooking of a mammoth roast dinner daily, we quite like the sound of that! The song, by British rock band Wizzard was released more than 46 years ago and still makes it into the UK Top 40 every year.

Killing in The Name, Rage Against the Machine
With the sheer will power of the British public, this (not-so-Christmassy) song made it to Christmas Number 1 against the usual X Factor single that had bee dominating the Christmas charts for many years before. It was the song that split the nation!

Bohemian Rhapsody, Queen
This one's in the playlist in case your commute is that bit longer. A sing-along to this epic Queen song will keep you distracted for a whole six minutes.

Stay Another Day, East 17
Whether or not it's a Christmas song or not is up for debate, but the music video is still festive! Also, has anyone ever actually heard it played outside of the month of December?

Step into Christmas, Elton John
The song was released as a single in November 1973 and is still known as one of Elton John's most memorable songs. The B-side to the single didn't go down as well. Some media outlets have speculated that it's the reason the single never made it to number 1.
What's on your Christmas playlist? Get in touch on our Facebook and LinkedIn and let us know!
Other articles you might like:
Christmas Gifts: Ideas for the Car Fanatic 
On the 29 December, you can see out the decade with a brand-new Top Gear Christmas special. The new episode is promised to be "epic and gruelling" and a must-see for the holiday season. It follows the presenters as they set out on one of their "toughest road trips away" across Nepal's capital Kathmandu, to the Forbidden City of Lo Manthang. If there's anything that will add purpose to the awkward five days between Christmas and New Year, it should be this. But will it be as good as the festive episodes that came before? This week, we're looking at some of our favourite Top Gear Christmas Specials of all time.
Vietnam Special, 2008
The 75-minute episode first aired in 2008 but is still just as entertaining 11 years on. Across the Oracle team, this special stood out by a mile. The episode follows Jeremy Clarkson, Richard Hammond and James May on their journey to Vietnam. However, it's not as easy as it seems, as all three of them had to find something to drive there in for 15 million dong, which is equivalent to around £600!
Bolivia Special, 2009
This episode was rated an impressive 9.4 out of 10 on IMDB and "took TopGear to a whole new level". The trio take a 1000-mile journey from the Amazon Rainforest to the Pacific Ocean in a second-hand Bolivian four-wheel-drive. Luckily for you, if you missed it back in 2008, or just want to watch it again, it's on Dave on Friday 27th. A perfect way to get in the mood for the 2019 special!
Middle East Special, 2010
Clarkson, Hammond and May set off on another road trip, but this time, they're in sports cars on a journey across the Middle East to Jerusalem. How festive! The trio refer to themselves in the episode as the 'Three Wise Men' as they take the same route that we know so well from the Nativity. But instead of gold, frankincense and myrrh, they come bearing "gold, shampoo and a Nintendo DS". Close enough!
India Special, 2011
"I'm not paying £13 quid". This is the infamous Clarkson quote from this episode which is now a frequently used meme – for this reason alone, it would be rude not to feature it in our list! The 2011 special takes the trio to India in three old British cars in a bid to "boost the economy by embarking on a trade mission". The three travel around India promoting Great Britain with three quintessentially British products, which has "distinctly mixed results".
What's your favourite Top Gear episode! Get in touch on our LinkedIn and Facebook and let us know!
Other articles you might like:
Oracle Finance's Fantasy Car Garage
Christmas Gifts: Ideas for the Car Fanatic 
Are these the most unfortunate car names of all time?
If you were given a budget of £500,000 to spend on luxury cars, how would you spend it? Would you splash out on some supercars or spread the cost? We tasked some of the Oracle Team with creating their fantasy car garage with a (fantasy) half a million pounds.
Arjan, Account Manager
Arjan is our office petrolhead. Ask him anything about cars and there's a good chance he'll give you an answer. He is always actively seeking out up-to-date industry knowledge and sharing it with his customers, so it's no surprise that his fantasy car garage took seconds to come up with. It's like he was waiting for us to ask the question!
Used guide price: £75,750, Remaining Budget: £424,250
The five-door estate has a top speed of 186 mph and can get from 0 – 62mph in just 3.5 seconds. Arjan voted for this one as his 'daily driver' because it's "the most well-rounded performance family car available in the current market". So, if you're always running late for the school run, maybe you should add this one to your fantasy garage too.
Nissan Skyline GTR R33,
Used guide price: £55,000, Remaining Budget: £369,250
Described by Arjan as a "90's kid hero car" for its feature in the "best PlayStation game of the era", Gran Tourismo '97. The nostalgic value is what got this car into the Oracle garage. Is there a car from your childhood that you'd love to own?

Used guide price: £329,995, Remaining Budget: £39,255
It's likely that we don't even need to explain why the Ferrari 458 Speciale made it to this list. If it's not for its top speed of 202mph, it's for its race inspired design. "The 458 Speciale is possibly one of the best cars of the decade".

Ariel Atom Supercharged
Used guide price: £39,995, Remaining Budget: (-£740)
Although this one has taken him over budget, it seems completely worth it. "This one is from experience. Several passenger laps at Oulton Park makes you rethink what 'quick' is."

Oliver, Senior Account Manager
Oliver has been with Oracle for nine years, so he has plenty of experience of providing knowledge and expertise to help his customers fund their dream cars. But when it comes to his dream cars, he's spread the cost wisely. Oliver has managed to get seven cars in his fantasy garage, and all within budget.
Mercedes-Benz SLS Coupe
Used guide price: £139,990, Remaining budget: £360,010
The modern classic sports "jaw dropping looks & impeccable road manners", not to forget the Gullwing doors. The SLS Coupe has 563bhp and a top speed of 197mph. It's no surprise that Oliver wants this in his garage.

TVR Griffith 500
Used guide price: £29,995, Remaining budget: £330,010
Chosen for a fun drive with the top down, this "British classic" is a staple in Oliver's garage. It has a top speed of 158mph, so make sure you hold on to your hat.
Used guide price: £74,000, Remaining budget: £256,015
This 2019 blue Discovery has made it into the garage as Oliver's 'daily driver'. With seven seats, there's room for everyone.

Audi SQ5
Used guide price: £53,040, Remaining budget: £202,975
The SQ5 was rated 4/5 on AutoCar and was branded as a "fantastic car that's fast off the line and in-gear". Although it's gained a super-SUV reputation, the SQ5 "still rides extremely comfortably". Oliver took 13% out of his budget to get the SQ5 in his garage for his wife, what a gent!

Ferrari 458 Italia
Used guide price: £120,000, Remaining budget: £82,975
Another vote for a 458 because "you've got to have a Ferrari" – need we say more?

Renault Clio V6
Used guide price: £59,000, Remaining Budget: £23,975
Every car fan needs a hot hatch in their garage, and to Oliver, this Renault Clio V6 is the "best ever". Jalopnik recently took one for a test drive and described it as "unusual, cool, a bit scary, and very French, all at once".

Land Rover Defender 110
Used guide price: £16,000, Remaining budget: £7,995
The ultimate utility vehicle hosts a loading weight of nearly 2000kg and still has to opportunity to look luxe in spec. Oliver has opted for the Defender at a used price, leaving budget for two more cars…

Jonny, Marketing Executive
Jonny joined us earlier this year and is the best person to chat to if you're as into Formula 1 as he is. With that in mind, Jonny's garage is well equipped with fast cars.
Range Rover Sport SVR
Used guide price: £65,000, Remaining budget: £435,000
This Range Rover Sport makes 3/3 votes for a Range Rover as a daily driver. The Sport SVR however, is arguably the better choice. It has all the creature comforts of your usual Range Rover, but a 5.0L engine and a top speed of 176mph. It can get you from 0 to 62mph in 4.5 seconds. It's a no brainer!
Lamborghini Aventador
Used guide price: £200,000, Remaining budget: £235,000
Lamborghini has set a new bar for supercars, so you should "forget the idea of the performance you are used to". It represents "a combination of exclusivity and high-tech luxury", completed with a hand-finished interior and an innovative body.

Aston Martin DB11
Used guide price: £120,000, Remaining budget: £115,000
The two-door convertible is a perfect mixture of British luxury and supercar innovatory. It sports a top speed of 187mph and a 4.0L 503bhp engine.

Ferrari 599 GTB Fiorano
Used guide price: £125,000, Remaining budget: -£10,000
Jonny maxed out his budget by £10k for the Ferrari 599. But with a top speed of 205mph, we don't necessarily blame him. Maybe he can borrow some of Oliver's budget?
What would be in your luxury garage? Get in touch and let us know!
We are a credit broker not a lender. Oracle Asset Finance Ltd is authorised & regulated by the Financial Conduct Authority (Financial Services Register No. 662576) for the sale of consumer credit. For more information, please visit www.oraclefinance.co.uk
From exciting new TV shows to the serious stuff – Oracle is always staying up to date with weekly news in the car industry. We've gathered the top three need-to-know stories from this week, so you don't have to.
"We empower innovation and esthetics, being at the forefront of arts, design and lifestyle"
Forbes asked Dr Thomas Grist: "why does art matter to BMW?" as the manufacturer become partners of the international art fair, Art Basel. The company have been engaged in the arts industry for over five years, as well as launching their very own global initiative, The BMW Art Journey. Forbes delves into the criteria that go into the BMW Art Journey what impact that has on both the art and automotive industry.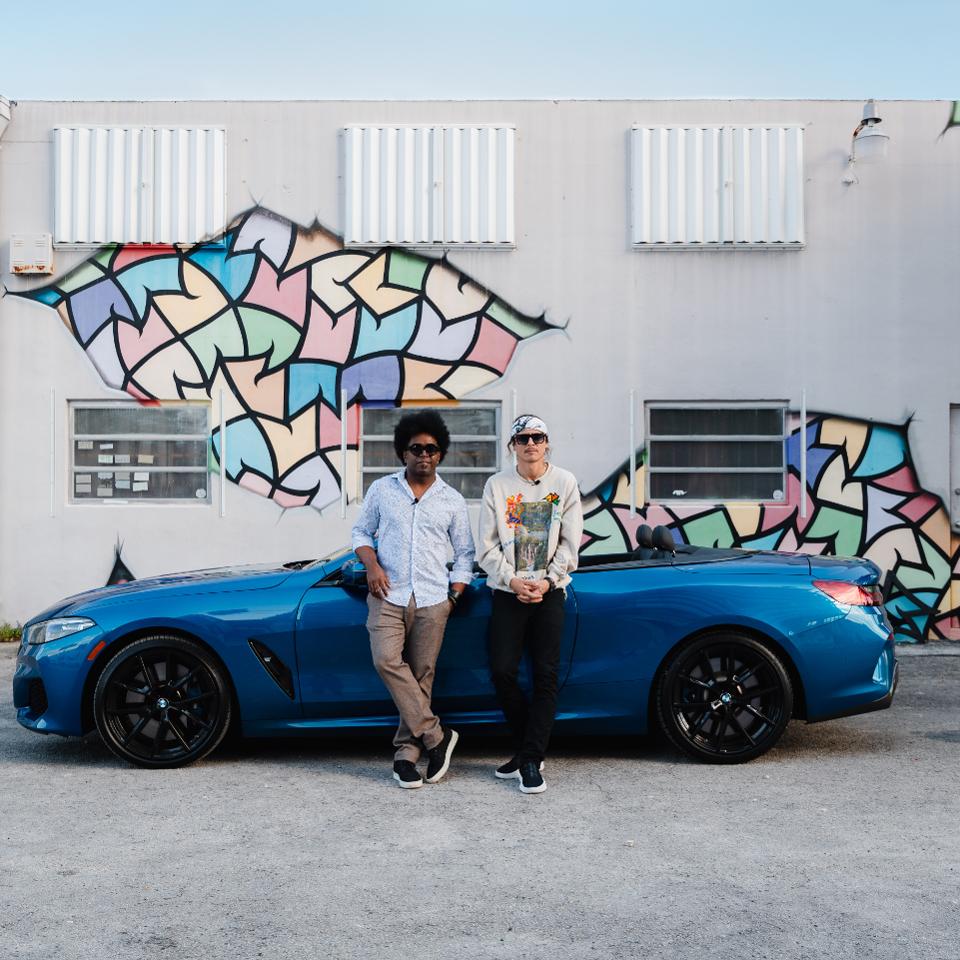 Cancel all your weekend plans, The Grand Tour season four is on Amazon Prime today. The series of feature-length specials will see the car industry's favourite trio on "big adventure road trips that fans around the world love". The first episode takes you across Cambodia and Vietnam in boats. Fear not though, you can expect to see a lot more cars in the following episodes.
Earlier this week, Lewis Hamilton and Valentino Rossi swapped jobs for the day. They have 15 world titles between them and are the heroes of their industry. The Sky Sports video shows Hamilton ride a Yamaha while Rossi takes a spin in a Mercedes. Rossi was only 1.5 second off Hamilton's lap in the same Mercedes car!
Make sure you're following our LinkedIn & Facebook to get more daily and weekly news updates.
Other articles you might like:
Are these the most unfortunate car names of all time?
Dog-friendly cars: what to go for
A Lamborghini Factory Collection: behind the scenes
Since Friday 13th is unlucky for some, we're taking a look at those cars which were unlucky enough to be landed with an unfortunate name!
Over the years, there have been some epic car names. The McLaren Senna or the Aston Martin Vanquish are on our favourites list. But not all cars are fortunate enough to be graced with such legendary monikers.  Here's our round up of seven of the most unfortunate vehicle names of all time…
Subaru Brat
'Brat' has the Oxford English Dictionary definition of a 'badly behaved child' and usually falls within the same sentence as the word 'spoilt', which could be the reason the Subaru Brat has quite rightly adopted the alternative '284' as its UK name. In the USA however, it still goes by Brat, which actually stands for something rather inoffensive. It's an acronym for "Bi-drive Recreational All-terrain Transporter".  We can see why they decided to shorten it!
Ferrari La Ferrari
Just in case it isn't obvious, this translates as 'Ferrari The Ferrari'.  Motor1 commented that "it's a terrible name for an otherwise flawless car" – they said it, not us! But you can understand the Italian manufacturer's reasoning for making 'La Ferrari' their namesake. The vehicle was designed to be the definitive Ferrari!

Volkswagen Thing
The 'Thing' is known elsewhere as the 'Safari' or the 'Trekker', both very apt. But in the US, it's still going by 'Thing"! You know when you can't quite find a way to describe something, but just hope that someone will understand what you mean? It seems that's exactly what Volkswagen was getting at with this one!
Nissan LEAF
Nissan goes green. The all-electric car's name "is a statement about the car itself" according to the manufacturer. "As leaves on growing trees in nature purify the air that we breathe, the Nissan LEAF purifies our air by eliminating emissions from the driving experience." Still, although we understand what they're going for, it still doesn't have a great ring to it, does it?

Vauxhall Adam
This car was awarded a 7/10 by the Top Gear team – maybe a better name would have made up the additional 3 points. However, it pays homage to the founder of their German sister company, Opel, and is marketed as a car you can make "as individual as you are" with its range of customisation options.

Mitsubishi Lettuce
In the mood for a salad?  Do you think this is a 'gem' of a name or it it a 'wet lettuce' (sorry, we couldn't resist).
But it's not just the name that made the Lettuce so distinct. The car was designed in Japan where innovative design was commonplace in the nineties. The Lettuce is a perfect example of the crazy designs that were coming from Japan at the time. It had one door on the driver's side and two on the passenger side, which was to "prevent children from getting out on the outside"!
Chevrolet Nova
Nothing too problematic here, surely? Until you learn that 'No va' in Spanish translates to "doesn't go".   Rumour has it that this car didn't sell well in Spanish speaking countries although it could just be an urban myth rather than fact.  Either way, it's a great story and cautionary tale for car manufacturers when it comes to brainstorming potential names.
If you can see past the unfortunate names, we fund any new or used car over £25,000, even if we're not keen on the name! Our dedicated account managers are on hand all week (even Saturdays!) to help find the right finance for you.
Let us know what car names you think should be on the naughty list.
We are a credit broker not a lender. Oracle Asset Finance Ltd is authorised & regulated by the Financial Conduct Authority (Financial Services Register No. 662576) for the sale of consumer credit. For more information, please visit www.oraclefinance.co.uk
It's important to us that we stay up to the date with the latest industry news, so you don't have to. Here at Oracle, we try our best to provide expert knowledge to our customers. This week, these three industry news stories caught our eye…
A recent report has revealed that "twice as many drivers are on the hunt for cars with automatic gearboxes than five years ago". But it might not mean that we're getting lazy. More drivers are looking to make a move to electric or hybrid vehicles, most of which "predominantly have auto 'boxes", meaning drivers have no choice but to say goodbye to manual. The report shows that Chelmsford has the highest proportion of automatic cars for sale with 61.4%, followed by London then York.
On Wednesday, the first trailer for the new 007 was released. No Time to Die follows Bond on a mission to rescue a kidnapped scientist, but it turns out to be "far more treacherous". The film stars Rami Malek, Léa Seydoux and of course Daniel Craig. But if that's not enough to excite you, you can also expect to see these four Aston Martins taking a starring role…
Earlier this week, Bloomberg reported that Mercedes-Benz "outsold" BMW for a second consecutive month. The two German luxury rivals are now more in competition than ever as the sales-race "tightens". But for the year, BMW are leading by just 3.280 vehicles through the end of November. It's a close call, but who will come out on top?
Other articles you might like:
Christmas Gifts: Ideas for the Car Fanatic
A Lamborghini factory collection – behind the scenes
Oracle Car Finance's Journey to £1 Billion
Over the past few weeks, Oracle has welcomed a host of canine colleagues to the office – a real crowd-pleaser for the team and our social media followers!
This got us thinking about 'dog-friendly' cars – with so many of our staff and customers having pampered pooches, it seems like a helpful shortlist is long overdue.
So we've considered boot space, practicality and styles to help you narrow down some options for dog friendly driving.
Mercedes E-Class Estate
With a top speed of 146mph, this one is perfect if you want to quickly pop to the seaside for a dog walk on the beach! The Mercedes E-Class Estate is one of our favourite dog-friendly cars and has a boot space of 640 litres with the seats up and 1820 litres with the seats down, so whether you have a Miniature Dachshund or an Alsatian, the E-Class is a great option.
Jaguar F-PACE
Not only does the Jaguar SUV have 650-litre boot space, but it's compatible with a whole range of dog-friendly accessories. The Jaguar Pet-Pack has been designed to protect the interior of your car so you can "focus on enjoying the moment rather than worrying about the journey home".
Audi A4 Avant
The A4 Avant is perfect for smaller dogs, with low-level access. It's also compatible with Audi accessories designed specifically for your pup. This includes dog seatbelts, luggage compartment lining and protective covers for the back seats. The perfect 'dog-proof' vehicle!

Mercedes-Benz GLC SUV
The SUV with stylish interior allows you to have a bigger dog in tow while still owning a luxury car. The GLC SUV has a 550-litre boot space increasing to 1600-litre with the seats down and it's been described as "spacious in every sense". This high-tech vehicle is also compatible with Apple Music. Hey Siri, play 'Who Let the Dogs Out!'

Range Rover Sport
It's no secret that the Range Rover Sport is huge, and great if you're lucky enough to have more than one canine! In August 2018, Land Rover launched a new range of premium Pet Packs "to make car journeys even more comfortable for dogs". The packs include a spill-resistant water bowl, access ramp, foldable pet carrier, tailored quilted load space liner and portable rinse system.
If you have a dog, get in touch and let us know what would be on your shortlist.
Other articles you might like:
Christmas Gifts: Ideas for the Car Fanatic
A Lamborghini factory collection – behind the scenes
Oracle Car Finance's Journey to £1 Billion
With Christmas just a mere three weeks away, we thought you might need some help with choosing your Christmas gifts. Whether you're looking for something small or you're feeling spendy, we've found something for every budget to help you avoid gifting another voucher this year.
£1-£99

The simplistic but premium design with the Lamborghini shield logo is one of the perfect Christmas gifts for someone who likes the finer things in life. A Yankee candle won't suffice.
"Celebrate Christmas under the sign of the bull"
The bauble set comes with four different gold and silver glitter designs and the Lambo logo. You can sport your brand loyalty even on your Christmas tree.
The refined and distinct cufflinks by Range Rover are crafted from milled steel and are inspired by the Range Rover Rotary Dial. They're fitted with a "black nickel finish and debossed wood mark" on the back of the cufflink.
This coffee table book is one of the many the perfect Christmas gifts for any long-time Land Rover fan, as it looks back on the life of Series and Defender models. With more than 200 pages and ten chapters, the book has been made to "capture the essence of the models through the vehicles themselves and the people who have loved, driven and relied upon them over the last 70 years".
Something small for the Porsche fan. The Ralph Lauren x Porsche socks are a great alternative for your local Porsche enthusiast who can't drive their sports car in the winter.
Retailing at £65, this a gift box with a hint of luxury. It features the navy Vantage soft touch notebook and the navy leather keyring "supplied in a stylish Aston Martin gift box in matt grey with a gold foil of the Aston Martin wings logo". A gift Bond would approve of!
2020 – or as Mercedes like to refer to it: "the year of classic dream cars". The wall calendar includes 12 exclusive shots of classic cars which "offer rare insights into the legendary 'sacred halls' of the Mercedes-Benz Classic vehicle collection".
£100-£249

The silver bracelet has "been designed to complete men's outfits" with a carbon fibre plate and an engraved Ferrari Shield. In addition to this, the bracelet was made "according to traditional Italian goldsmith methods" and comes with a certificate of authenticity.
Set behind a hand-cut, off-white mount in a black gloss frame, this black and white print is something any car enthusiast would love to hang on their wall. If you're feeling extra generous, there are also prints for Jaguars, Aston Martins and more.
This 100% blanket made by Fraas for Mercedes-Benz is the perfect excuse to stay in over the party season. It comes in a neutral brown contrasted with off-white, finished with herringbone weave and a woven 1926 Mercedes-Benz look.
Best described as "a practical and lightweight accessory for everyday adventures" – the back sports breathable fabric and pockets for your laptop and iPad. You can choose yours in a 'Midas Yellow', 'U064', Admetus Grey and Black so the bag can match the supercar.
£250+

A leather jacket is a staple item for any wardrobe, but when one's got a Ferrari logo on, it's a statement. The jacket was made in Italy and is packed with classic and contemporary details.
The Mizuno x Lamborghini running shoes will be a practical treat with this Christmas. They're inspired by Lamborghini supercars so that you can still sport your vehicle even when you're on foot.
Is your Christmas shopping finished now? With all that time saved, you can give us a call and speak to one of our dedicated account managers.  We're here until 8 pm Monday – Thursday and 'til 6 pm on Fridays to help you fund your dream car.
Find some further inspiration here, with our 8 of the most unusual items sold by car brands
We are a credit broker, not a lender. Oracle Asset Finance Ltd is authorised & regulated by the Financial Conduct Authority (Financial Services Register No. 662576) for the sale of consumer credit.