2023 Bahrain Grand Prix Roundup
After a long, long winter, the 2023 Formula 1 season got underway this weekend as the first race of the new season took place at the Bahrain International Circuit in Bahrain. Despite the livery reveals and initial testing for the teams, it is difficult to gauge who has created a serious contender until the first race begins. Many teams do not show their full pace during testing in a bid to throw off their rivals, whilst others hope that any initial concerns for straight line speed or reliability can be overcome by the time it gets to the first race.
Red Bull have been clear favourites prior to the season beginning thanks to their dominant performance last year, and reigning champion Max Verstappen remains the man to beat. After setting the pace in initial testing, they backed up their strong expectations with a front row lockout (1st and 2nd place) in qualifying. Last year's 2th place team Ferrari took 3rd and 4th and Mercedes Benz taking 6th and 7th flanked either side by 2023's surprise package so far, Aston Martin, in 5th and 8th.
Lights Out And Away We Go
If any team thought they had closed the gap to Red Bull over the winter, come race day they may have been disappointed. A flawless drive from the Milton Keynes outfit saw them start with a 1-2 and finish in the same positions. Not the most exciting race for F1 fans but as far as they are concerned, Race 1 job done. With Red Bull out in front it was up to the rest of the field to sort out the final podium place, and an interesting battle commenced between some surprising suitors.
Ferrari had looked strong in qualifying and held on to 3rd place until on Lap 41 Charles Leclerc had electrical problems and had to abandon his car at the side of the track. Sainz was their remaining hope for a podium finish in the first race yet the most experienced driver on the grid had other ideas. Fernando Alonso showed why he is considered one of the F1 greats with a fantastic drive to secure 3rd place in his Aston Martin, finishing ahead of Sainz (4th), Hamilton (5th), teammate Stroll (6th despite his broken bones ), and George Russell (7th).
At lot has been said about Aston Martin's potential thanks to their new Silverstone headquarters and the substantial investment that owner Lawrence Stroll has put into the team to be more competitive. It was thought that they wouldn't perhaps see the benefit of their new facilities until the second part of the year or even the beginning of next year, but they seem to have got a jump on things. Mercedes will be wondering how they have got things so wrong considering Aston Martin use their engines, gearbox, and suspension, and even rent their wind tunnel for the time being.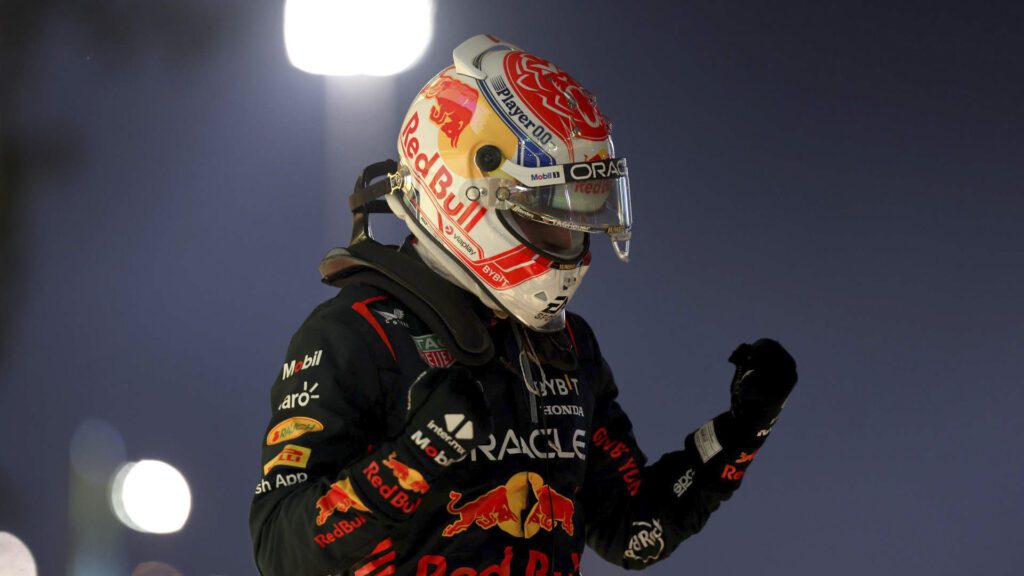 The Rest Of The Points Finishers
Valterri Bottas again showed his experience and dependability in a car that many people were unsure with its performance capability and finished with a well-earned 8th place. Another strong driving performance came from Pierre Gasly, who despite starting from the back of the grid, finished the race in 9th place. A great performance for the Frenchman in his first race for the all French team.
The last points position was almost as much a surprise as Alonso's podium finish, with the back markers from recent years Williams taking the final point after a solid drive from Alexander Albon. Starting in 15th, Albon held off Tsunoda in his AlphaTauri to score Williams' first points of the season, something no one was expecting and hopefully a sign of things to come for one of the sports oldest teams.
A Race To Forget
As for some of the other notable performances, the race was less than productive for McLaren. The team had spoken a lot about their expected lack of performance early in the season and they weren't wrong. Oscar Piastri's debut race for the team lasted just 15 laps after an electrical issue forced him to retire. Lando Norris surprisingly managed to qualify 11th yet a problem with his pneumatic system meant that he pitted 5 times before eventually retiring the car and positively stated that at least it gave his mechanics the chance for a 'lot of pit stop practice'. His qualifying performance gives them hope, but it isn't where the team want to be with the reputation they have.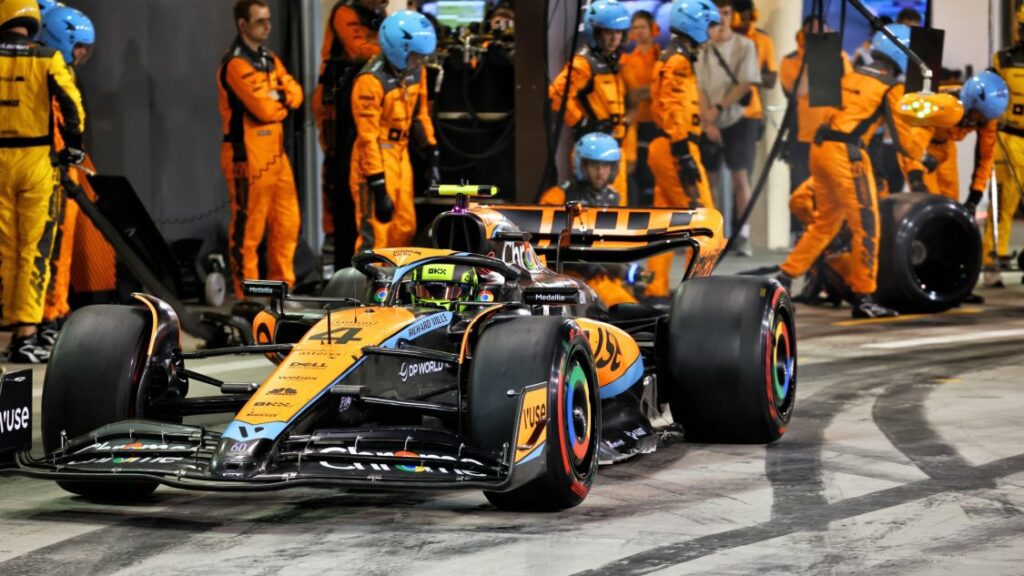 Despite Gasly having an exceptional drive to go from last place to 9th, his teammate did not have the same level of success. Esteban Ocon's miserable race included a record equalling three time penalties. Right from the very beginning it just wasn't meant to be for Ocon who received his first penalty for an inaccurate starting position on the grid. His 5 second penalty for that infringement was deemed to have not been served properly, lasting just 4.6 seconds, resulting in a further 10 second penalty for the French driver. The third penalty, for yet another 5 seconds came about due to speeding in the pit lane, by just 0.1kph, when he came in to serve the second penalty. To make matters worse a mechanical issue meant that the car was then retired on Lap 41. When it isn't your day it just isn't your day.
What Have We Learned
Perhaps the most concerning factor for some about the race result was that despite Red Bull's dominance, Mercedes were again nowhere near the front. Despite the rest of the field looking to copy the Red Bull's obviously very successful shapely bodywork, Mercedes have stuck to their zero sidepod design adamant that they can unlock the performance at some point. Quite when that will be is anyone's guess. The success of Mercedes supplied Aston Martin will surely encourage them to have a rethink, especially after George Russell declared that Red Bull have the drivers' and constructors' championships 'sewn up'. Not a good sign after just one race.
If we've learned anything after the first race of the 2023 season it is that the rest of the grid have a lot of catching up to do. It is a long season and a lot can change over 23 races but Red Bull's advantage is looking stronger than ever if Bahrain is anything to go by. Nearest rival Ferrari's reliability issues continue despite a relatively fast car and if anything that mantle has now been taken up by a resurgent Aston Martin team and a determined Fernando Alonso. Whatever they are doing right, they seem to have unlocked the potential of the Mercedes Benz powerplant and are showing the donor manufacturer how it should be done.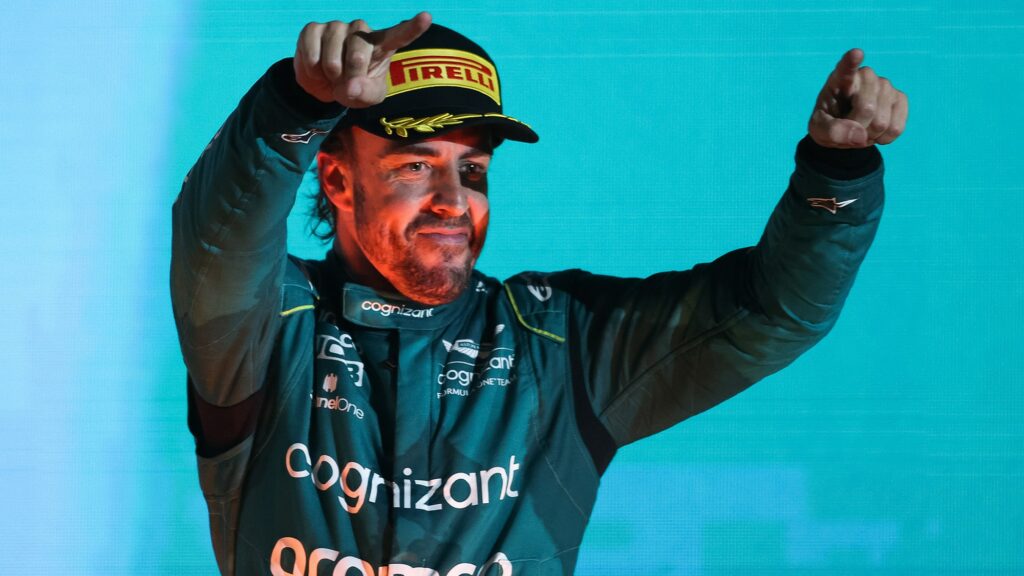 Mercedes themselves have a lot of catching up to do or revert to Plan B if they have one at all. Despite coming back strong towards the end of last season, they seem to have stumbled back to where they were despite the porpoising problem being no longer an issue. Alfa Romeo, Alpine and AlphaTauri are still a relatively unknown force and despite showing unexpected promise, McLaren are also in the same boat.
After struggling for many years, it is a welcome sight to see Williams back in the points and hopefully show promise for the season ahead. Even rookie Logan Sargeant managed to bring his Williams home in a strong 12th finish, a great performance for his first taste of Formula 1. Haas are also in a similar position and despite a 13th and 15th place, won't be happy with resorting to looking like 'also rans' compared to the rest of the field since there were 3 retirements and Norris with his many, many pitstops behind them.
Up Next
The Saudi Arabia grand prix is next at the Jeddah Corniche Circuit in just 2 weeks' time. For some it can't come soon enough yet for others they'll hope they can improve their fortunes and their performance dramatically in such a short space of time.
Take a look at the rest of the Formula 1 calendar here: F1 Schedule 2023

Ready to know more?
Let Us Put You in the Driving Seat
Whether you're looking to arrange the finance on your next car, refinance an existing agreement or release equity from your current vehicle, your dedicated Account Manager will find a funding solution that's perfectly tailored to your needs.