Home
/
Battle for the Bahn – the clash of the super estate cars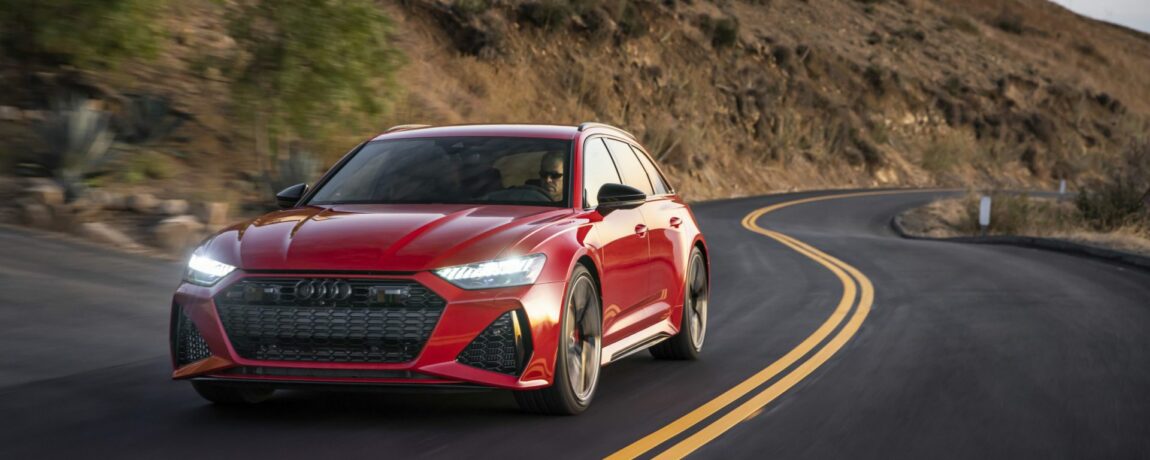 Battle for the Bahn – the clash of the super estate cars
On paper, the idea of taking a family car and instilling it with the sort of power and speed that would usually be found only in supercars, is a mad one. It shouldn't work, and yet, the myth and legend of rapid wagons is one that has yet to grow old.
Underlining this, the latest batch of estate cars to hit the road in the UK have been part of what can only be described as an arms race for brake horsepower, and the two current titans of this battle for supremacy are Audi and Mercedes Benz.
The challengers
From the city of Ingolstadt, is the Audi RS6 Avant.  Entering the ring – or more likely onto the Nürburgring Nordschleife – with 600 bhp and a staggering 800 NM of torque, the RS6 sprints from 0-60 in 3.6 seconds and romps on to a limited top speed of 155mph. With all wheel drive from the tried-and-tested Quattro system, the Audi is legendarily sure-footed in corners
.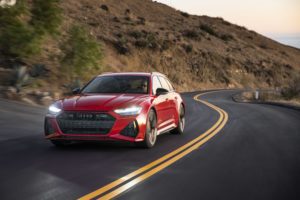 In Stuttgart's corner, stands the Mercedes Benz E63s AMG 4Matic+, which hits the road boasting 612 bhp and 850 NM of torque. With 0.1 second advantage in the 0-60 race, the E Class Estate will also gain the advantage on the Autobahn, as while the Audi, which is limited as standard must 'tap out' at 155 MPH thanks to its limiter, the AMG is able to thunder on to a top speed of 180mph.
To give some context to just how staggering these performance figures are, the king of 1980s supercars, the Ferrari F40, produced 'just' 371bhp and the last generation Porsche 911 Turbo S gave its driver a meagre 550 bhp to play with. The fact that two family cars now have similar levels of power, and greater performance than the supercars of old, alongside their ability to be used daily or even carry a fridge, is frankly astonishing.
Who wins? 
Which of the two is the more appealing car to own and drive will come down largely to the tastes and brand loyalties of the buyer. There's no denying that the Audi and Mercedes are consummate all-rounders, blending performance and style with practicality and reliability. Even taking their £90,000 price tags in account, both cars are highly rated by the motoring press for being great to drive and live with. New vehicles are available with minimal waiting lists, and with the Mercedes in particular, there are some good deals to be had on nearly new examples, many of which have been owned by Mercedes Benz management.
Let us know your winner. Get in touch on our LinkedIn or Facebook page.
Other articles you might like:
Team Oracle's predictions for Formula 1 2020