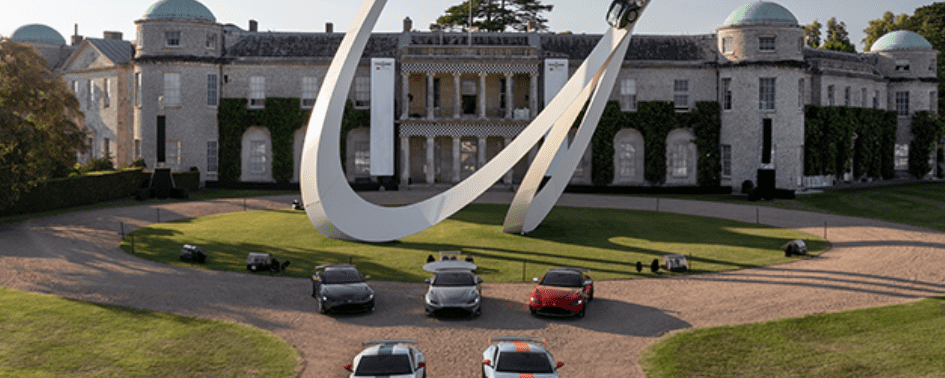 Bespoke has just been redefined – Aston Martin Q
Here at Oracle Finance, we love our cars and some of us have even been known to spruce them up a bit with some aftermarket modifications.  However, this has been taken to a whole new level by Aston Martin Q.  Now, you can add virtually anything to your chosen Aston with endless possibilities…
Q, by Aston Martin, is a step into the future of truly personalised car customisation, the pinnacle of bespoke options. Q aims to provide a highly unique and luxurious experience. You can create distinctive designs, exclusive artwork and flawless individuality for your car. Check out a few of their examples on the Aston Martin website.
The service offers a number of individual details that are expertly hand-fitted at Aston Martin's headquarters. Customers have the ability to create a bespoke version for an existing model or even create a unique car from scratch.
You'll be able to personalise accessories that come with the car, for example, the Vanquish S Red Arrows car came with a 1:18 scale model of the car and hawk aircraft model,  two racing suits, two helmets and car cover, all in the theme of the red arrows!
Aston describes the process as one that 'starts with a conversation and ends with a car' – a truly bespoke model which can feature unique design elements chosen by owners.
The only limit is your imagination, well to an extent; you can't exactly request Bonds machine gun bumpers, rocket ammunition or ejector seats. Individuality is key here; the car which you design will never be the same as another one.
What we would highly suggest is that you don't overdo it though as some celebrities have!    A minimalist design is beautiful, stunning and still keeps all the classy characteristics which Aston is well-known for.
Image credits: coastlinegraphics.co.uk

Ready to know more?
Let Us Put You in the Driving Seat
Whether you're looking to arrange the finance on your next car, refinance an existing agreement or release equity from your current vehicle, your dedicated Account Manager will find a funding solution that's perfectly tailored to your needs.