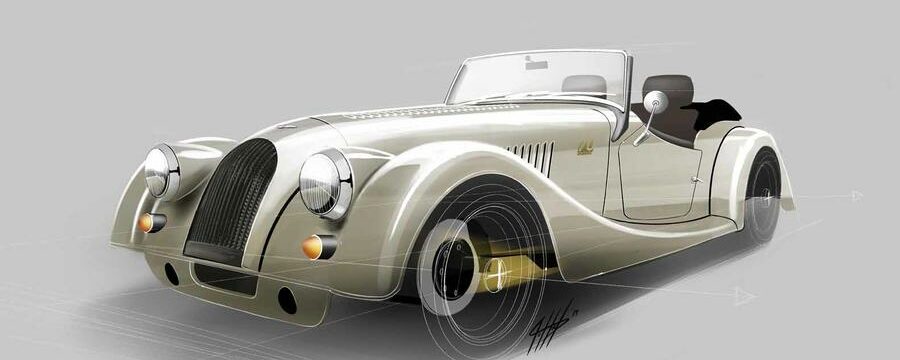 Car Industry News Round-Up: January 2020
In 2019, we brought you weekly car industry news updates filled with features that we know you'll love. So we're kicking off 2020 in exactly the same style! This week has been a busy one in terms of automotive news…read on for more:
This year, the Morgan Plus Four is celebrating its 70th anniversary with a special edition roadster. The classic car manufacturer will release a batch of 20 uniquely specified Plus Fours. The platinum anniversary vehicle will be finished with platinum finish, black detailing and gold-painted chassis. Inside, the cars will have heated "performance" seats trimmed in black leather and fascias finished "in a wood so dark that the brand's design boss describes it as 'almost piano black'".

This week, multiple media outlets got to test drive the all-new Aston Martin DBX prototype. It's the British car manufacturer's first-ever SUV, and apparently, it was worth the wait. The PistonHeads team flew to Oman to test the DBX, and described it as somewhere that conveys glamour and adventure. "Aston couldn't have picked a better place to make the DBX look heroic". So far, the sport utility vehicle has had an incredible response on Facebook, one fan commented that they hope to see one in a future Bond movie. Do you agree?
The good news just keeps on coming for Rolls-Royce! The British manufacturer "smashed" its car sales in 2019, which has sparked speculation that there are "better times ahead" for the British motoring industry. This comes after the British manufacturer stated that the 'black badge' version of their cars has helped to reduce the average Rolls Royce owner's age by 13 years to just 43. According to their Chief Exec, it's a "cooler, darker, more menacing, edgy proposition, [aimed] especially towards younger clients".
Other articles you might like:
Oracle Finance's Fantasy Car Garage
Oracle Finance's Top 8 Favourite Classic Cars

Ready to know more?
Let Us Put You in the Driving Seat
Whether you're looking to arrange the finance on your next car, refinance an existing agreement or release equity from your current vehicle, your dedicated Account Manager will find a funding solution that's perfectly tailored to your needs.