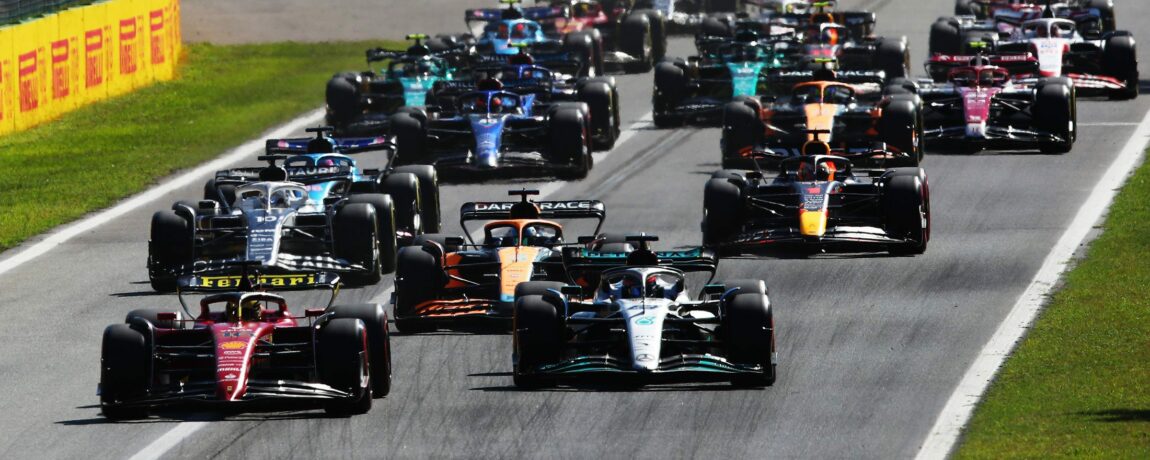 Formula 1 2023 Season Preview
At Oracle we love Formula 1, and for Formula 1 fans, the gap between the last race of the F1 calendar and the first race of the next year is an agonising wait. The 2022-2023 break was no exception. With the driver's title wrapped up by the Japanese Grand Prix, with 4 rounds still to race, and the Constructor's title secured the race after in Texas, the 2022 season petered out towards the end without the drama of the previous campaign. This meant that although there was drama aplenty at the conclusion of the 2021 season, leaving plenty to discuss during the off-season, 2022 didn't quite have the same extension to the calendar.
Livery Reveals
Come February however and the season kicks into gear early with the livery reveals by each team. A chance to see the basic design, if not the actual finished car, that the teams will race throughout the season and for any drivers who have moved teams or joined the grid, a chance to see them in their new attire with their new team. Haas went early with a new Black and White livery with hints of Red, a return to the look of their early cars in the sport before the controversial Russian sponsorship deal. Alfa Romeo also changing their car to Black and Red with exposed carbon wings and aerodynamic details, something often seen on performance cars but not usually in Formula 1.
Red Bull went for theatrics and appealed to a younger generation with their heavily Red Bull sports star themed New York launch. Not to every F1 fan's taste, but sure to appeal to the growing number of US fans thanks to Netflix's Drive To Survive documentary and the fact that F1 owners Liberty Media have managed to secure 3 American Grand Prix's in this year's calendar. As defending champions, they have a lot at stake in the 2023 season and are expecting a stronger showing from both Ferrari and Mercedes this time around, looking to end their recent dominance. Sister company AlphaTauri kept their dark Blue and White colours from last year, but as is the apparent theme this year, also added Black and Red to the lower portion of their car.
Aston Martin and McLaren launched their cars on the same day, with the former using their all-new Silverstone base for the launch and McLaren obviously utilising the McLaren Technology Centre (MTC) in Woking. McLaren went first and as you would expect retained a large portion of their iconic Orange colouring with bright Blue hints and of course introduced a fair amount of Black just like everyone else. Aston Martin followed a few hours later and also true to form kept their iconic Green livery, yet of course added Black to the lower section to not feel left out.
Ferrari very fittingly decided to reveal their historically Red car on the most Red themed day of the year, Valentine's Day. Realistically there isn't going to be much of a surprise on Ferrari livery reveal day, other than a chance to see their latest sponsors and perhaps a hint of the appearance of their latest car, although teams don't give too much away with regards to the actual design of their car for the forthcoming year. Predictably for this year though, a lot of the car is now Black especially in the lower portion, who'd have thought it. Williams kept their colours close to the design of their 2022 car, with the exception of the ingenious Duracell battery style airbox graphic and the introduction of Gulf sponsorship, and the potential for a Gulf Racing design one off later in the season just like McLaren's feature livery in Monaco last year, we can only hope.
Mercedes decided to go one better than everyone else and returned their whole car to Black for this year. After running all-Black livery in 2020 and 2021 they returned to their iconic Silver colour for 2022, yet decided to try forget last years (by their standards) miserable year and hope that a return to their Black livery is just the beginning of a change in their fortunes. Up close the car has many exposed carbon parts, with the rest painted in Satin Black for the ultimate stealth look. Alpine, with their BWT sponsorship kept their bright Pink accents on their 2023 car, but also retain their light Blue colouring as you would expect. They also announced that for the first 3 races of the season they would be running special liveries with the bright Pink colouring over the whole car. The all-French team with their all-French line up will be confident going into the new season after being the 'best of the rest' last time out, but will have to do without the consistency of Fernando Alonso for the new season.
The reason for all the Black and exposed carbon to this year's cars? Weight. The cars are only getting heavier and nearly all of the teams have done what they can to try and strip the weight off their cars this year, including the few pounds gained by not even painting the car in the first place. What might make the majority of the cars look similar whilst travelling at speed has become a performance gain necessity in order to gain whatever advantage they can.
The Teams To Watch
There is little to determine who will be the title contenders at this stage with little in the way of regulation changes and most teams looking to enhance their car from last year, Red bull remain favourites to continue their winning streak for 2023 after their dominant performance last time. Ferrari will hope for another strong start, they were last year's early surprise package, but if so will hope to continue with a strong car rather than fall away dramatically as they did last year. Mercedes AMG were beginning to show a hint of their former selves towards the end of the 2022 campaign but will surely go all out to prove they can be at the top of the podium once again. The ingenuity of their sidepod-less design was overshadowed by the mistakes from last year's porpoising debacle, surely a mistake they will look to more than make up for this year.
But will there be a surprise package to make the 2023 season more competitive than previous years and a possible 4 horse race? McLaren showed promising moments and as one of the sport's most successful ever teams, expectations will be high for them to compete for podium places again this year. Retaining Lando Norris and signing much talked about rookie Oscar Piastri, McLaren have a driver line up full of potential and talent, hopefully they can deliver the car to let them show it off. Aston Martin have invested heavily in their facilities behind the scenes and feel they will have no excuses once they are up and running, but with the new factory not available until nearly the end of the year, they may be concentrating on the 2024 season rather than big progression for this year.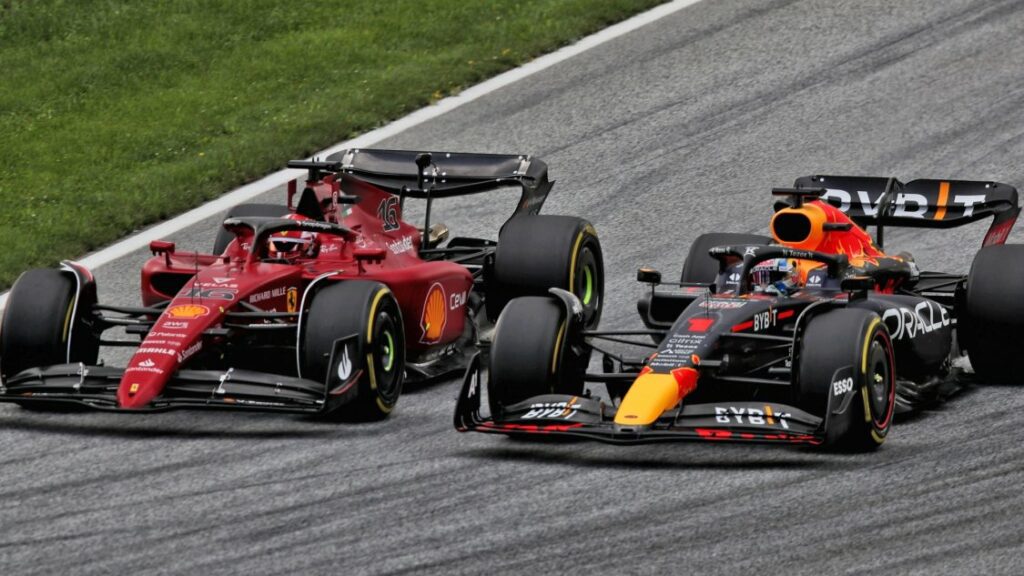 The 'midfield' seems to be more competitive than ever recently and the 3 A's of Alfa Romeo, AlphaTauri and Alpine will hope that they have made enough progress to challenge for a few podiums this year. Alfa Romeo look to build on their strong 2022 and with the experience and dependability of Valtteri Bottas combined with the youthful and ambitious Zhou Guanyu they have a team that performs well over the length of a season. Alpine may have lost the experience of Fernando Alonso, but the French team have a strong all French line up in Esteban Ocon and Pierre Gasly. Their fourth place finish in 2022 a very impressive performance and there's no reason why they couldn't repeat that feat this year too. AlphaTauri had a torrid season last year going from top of the midfield in 2021 to bottom of the midfield in 2022. Their engineers say 2023's car is the best car they've built, Yuki Tsunoda and Nyck de Vries, who impressed as a stand in for Williams last year, will hope that is the case.
Haas and Williams are seemingly teams looking to overhaul their fortunes and will push for greater success in the forthcoming season. But do they have the budgets and the knowhow to compete at least with the midfield and sneak up the grid in 2023? Only time will tell. Williams have finished in last place for 4 out of the past 5 seasons, but new owners of the team surely won't suffer that for much longer. Their new team boss moving from Mercedes AMG might not have arrived in time to influence this year's car, but their car development is said to have made great progress from 2022's 8-point total car. Haas equalled their best-ever finish with an 8th place, but although that isn't much to shout about, at least it shows possible progress. Last year they shot out of the blocks and surprised everyone with their in-form start for the first 2 rounds, however they quickly fell away and settled back to their expected form. They will hope for the same this year but to continue with some momentum as the season goes on.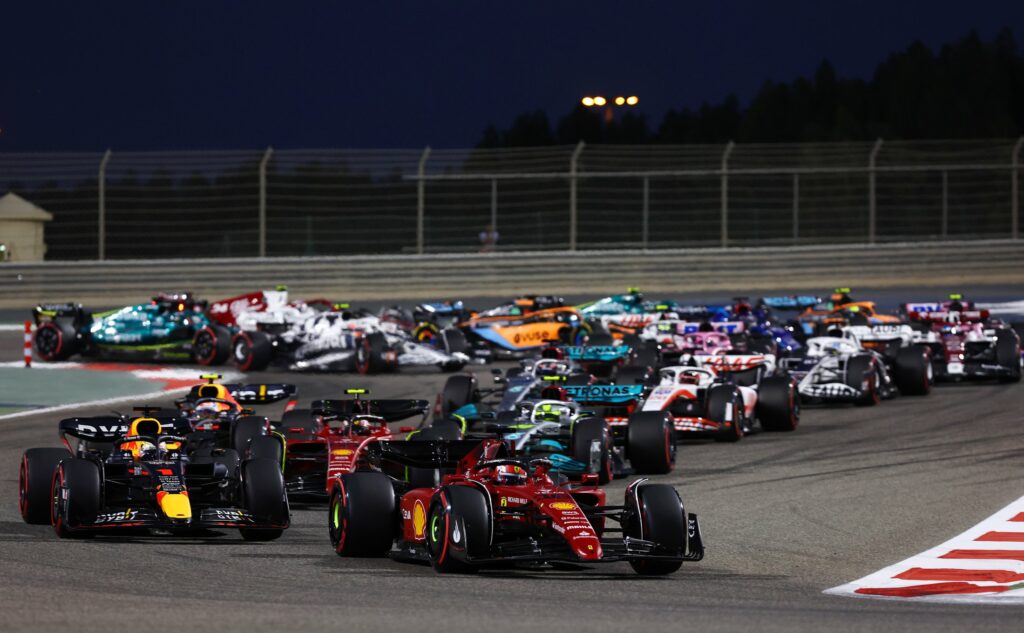 So Who Will Win?
Will favourites Red Bull make it a hat-trick of titles for Max Verstappen? Can Mercedes make history with Lewis Hamilton and an 8th world championship? Can Ferrari return to the top of the sport for the first time in 15 years? Or can another team take them all by surprise with someone new on the top step of the podium? Early reports say that many teams feel they are in a much better position than last year and whilst some are optimistic from the beginning, others feel they will get stronger as the season unfolds. Whilst a few teams have made big plans for success in their future, others have a historic past to live up to, but one thing is for sure, it is a long season that begins in Bahrain on March 5th and ends in Abu Dhabi on November 26th after 23 races in total, and we can't wait to see the action unfold.
Catch up with the entire Formula 1 calendar here: F1 Schedule 2023

Ready to know more?
Let Us Put You in the Driving Seat
Whether you're looking to arrange the finance on your next car, refinance an existing agreement or release equity from your current vehicle, your dedicated Account Manager will find a funding solution that's perfectly tailored to your needs.