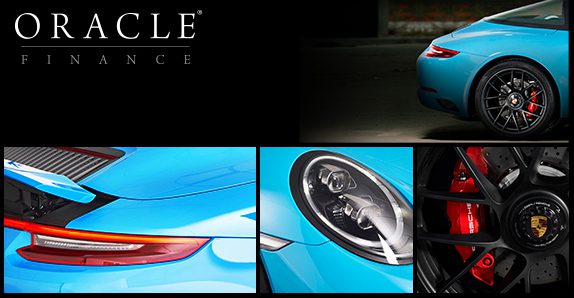 Oracle is pleased to announce a long-term partnership with Porsche Club GB, the largest officially recognised Porsche Club in Europe.
Porsche Club GB Commercial Director Richard Watling said: "We are delighted to welcome Oracle into the Porsche Club family and I know how committed they are to providing members with a first-rate service. The way enthusiasts acquire vehicles has changed dramatically in recent years and the Club was keen to seek a partner to offer expert guidance should members need to call upon it".
David Flesher, Oracle's Head of Marketing said: "We are very proud to partner with Porsche Club as their official vehicle funding provider.  We're passionate about the brand, having worked with many Porsche customers over the years, which is why we are delighted to partner with Porsche Club GB who share our passion and philosophy. We look forward to helping members find their perfect finance solution."
"Finding that extra special vehicle can remain a dream for many, but finding the right finance partner can help make it a reality."
Partnering with Porsche Club GB supports their philosophy to not only provide a forum for like minded enthusiasts to meet, share and indulge their passion for Porsche, but it also provides a portal to access expert advice and the means to get the very best from, and for, their Porsche. Oracle Finance specialise in funding high-value vehicles, from £25,000 right up to multi-million pound classics and supercars and we put as much pride into building a valuable relationship with our clients as we do into selecting the right funding for their special vehicles. It's that dedication to building a relationship with our clients that ultimately sets us apart.
Club Members will benefit from:
A dedicated Porsche Club GB support line
Access to our Porsche finance specialists
Your own Account Manager to offer finance guidance
1 year's free Club membership for each new finance agreement
More than just a finance partner
So whenever Members need guidance to help select, source and fund their next vehicle, they can expect first-class support from Oracle as the official finance partner.
Oracle Finance, the UK's No.1 Funder for Prestige, Sports and Classic Cars.
T: 0845 094 911
For a Finance Quote on a Prestige Car, click here.