Home
/
Oracle's Top Cars To Drive In The Snow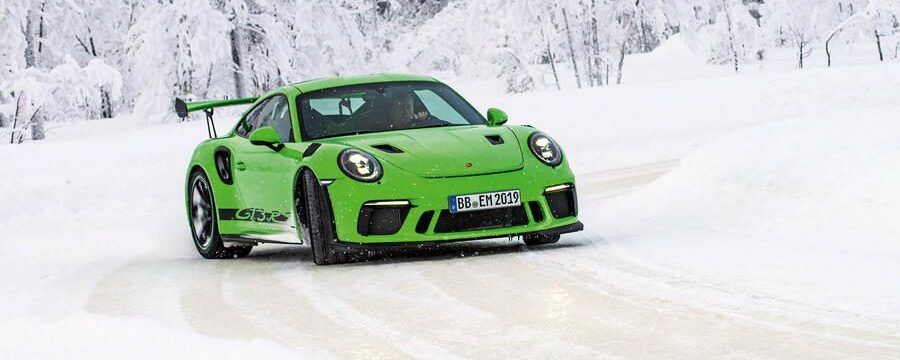 Oracle's Top Cars To Drive In The Snow
The UK went into meltdown this week when a light covering of snow caused travel chaos across the country. With the Met Office forecasting more snow, it's best to get prepared!  Here's our list of the best cars to drive in snow.
Range Rover Sport
We'll start with the obvious. When you think of mastering any terrain, Range Rover should be in the forefront of your mind. The Range Rover is perfect for taking on country roads piled with snow. You'll also be incredibly comfy in the process, as this luxury 4×4 comes with heated seats, climate control and all the mod-cons you could imagine to keep you entertained.
 Ferrari GTC4Lusso
You might not expect to see a Ferrari in the snow, but the GTC4Lusso is more than capable. This Ferrari comes with the unique 4RM all-wheel drive system designed by the Italian Manufacturer. Even with the power V12 engine you'll be in total control when taking on the snow.
Jaguar F-Pace
The F-Pace may appear to be a luxury SUV with no off-road pedigree; however, this couldn't be further from the truth. Jaguar put the F-Pace through extreme testing, taking it to far north of Sweden where temperatures can drop to -40C. This luxury SUV comes with an adaptive surface response system that will automatically adjust power between the four wheels, so you'll benefit from maximum grip even when driving on snow and ice.
McLaren 570S
Whilst not at the top of the list of cars we'd recommend driving in the snow, McLaren do offer a set of winter tires with the 570S, so why not?  You might find it's not the easiest car to plough through the white stuff but we're confident you'd have a lot of fun giving it a try.
Porsche 911
Well known for their ability to perform in the snow, the Porsche 911 is the perfect sports car to keep you going through the winter. Having the engine behind the rear axle and all-wheel drive means you'll always feel glued to the road, no matter what the UK weather throws at you.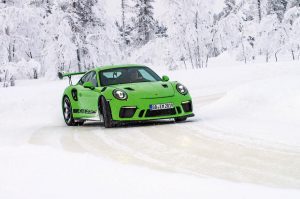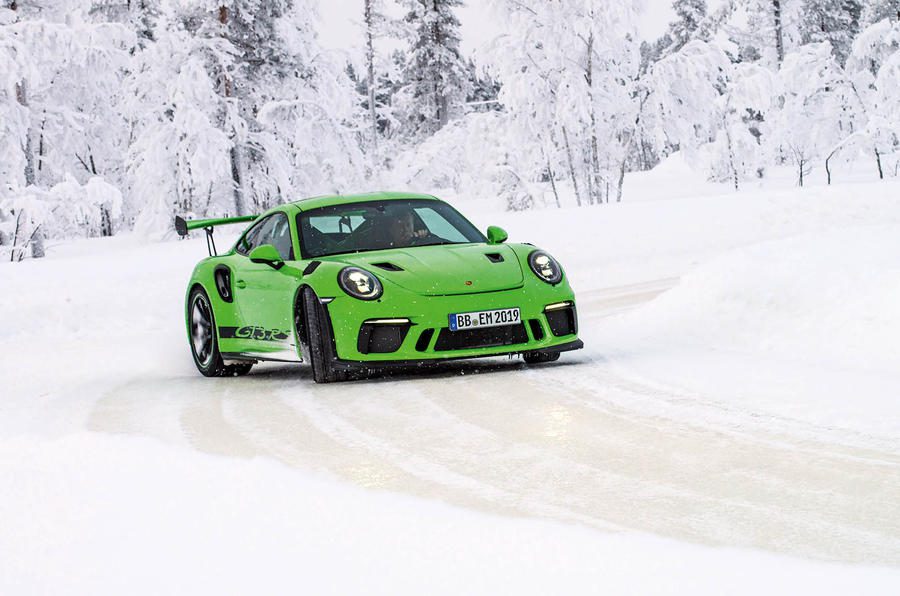 If you're looking for a car that can handle the snow, give our dedicated Account Managers a call on 0800 012 6666 for expert information.
Other articles you might like:
Oracle's Best Places To Drive In The UK – Part 1
Oracle's Best Places To Drive In The UK – Part 2
Oracle's Best Places To Drive In The UK – Part 3
We are a credit broker not a lender. Oracle Asset Finance Ltd is authorised & regulated by the Financial Conduct Authority (Financial Services Register No. 662576) for the sale of consumer credit. For more information, please visit www.oraclefinance.co.uk