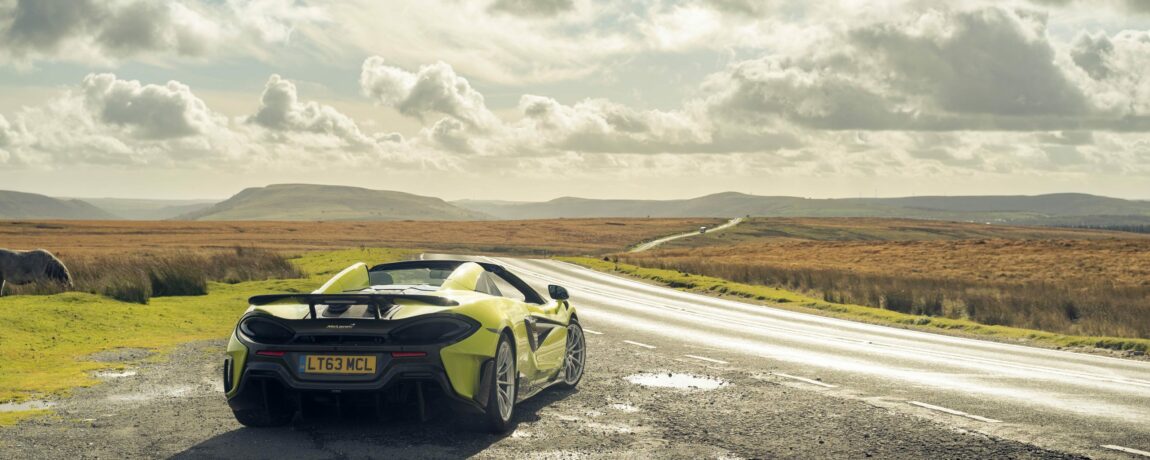 Team Oracle's Best Places To Drive In The UK – Part 2
Welcome to part two of our three-part series covering Team Oracle's favourite roads to drive in the UK. Our next stop is Wales, filled with rolling countryside and open coastlines., there's plenty of exciting places to go for a spin.
Caersws (A470) to Brecon Beacons
Account Managers Arjan and Eve both suggested this spectacular 63.2 mile route. Starting in the village of Caersws, you quickly join the treelined A470. As you continue down the road you'll enjoy stretches of straight open road as well as winding corners. The further along the A470 you get, the trees begin to fade away to reveal the mountainous countryside. The final 5 miles of the journey take you down tight country roads before you end up at the base of Pen Y Fan in the Brecon Beacons. Arjan and Eve agreed a McLaren 600LT has the perfect handling to complete this epic journey.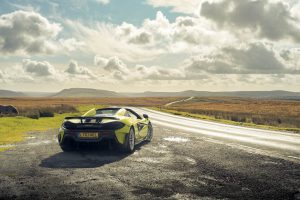 Evo Triangle
If you're a driving enthusiast, you probably guessed this would make the list. Made famous by Evo magazine as the route they would test drive all their cars, from family friendly estates to rare supercars, they've all been tested here. The 22.4 mile route doesn't just put any car through its paces, it also offers some of the most beautiful scenery Wales has to offer. Account Manager Ed warns there's a lot of speed cameras about. If you're on a family holiday, the last stint of the trip passes Glan Y Gors Karting track, which is well worth stopping off at for a few hours of fun.
Aberiddy Beach to Stumble Head Lighthouse
Starting on the stone beach, you follow a tight and winding country road uphill allowing you to take in the breath-taking views over the bay of Aberiddy. Before you know it, the sea will disappear in the distance and you'll find yourself powering down the A487, passing quaint welsh Hamlets on either side. As you work your way towards Stumble Head the sea begins to come back into view. A couple of curved bends later and you'll spot the lighthouse in front of you signalling the finishing line. Our Social Media Executive, Shauna, recommends completing the journey on a summer evening, so you can roll down the roof on a convertible and watch the sunset as you drive along.
Snowdonia
When discussing the best places to drive in the UK, Senior Account Manger Calypso had a one-word response: Snowdonia. Spanning 823 square miles the national park offers every type of driving experience you could imagine. From cruising down the coast to climbing mountain roads, Snowdonia has it all. Whether you're a prestige, sports or classic car owner you'll find somewhere to take your pride and joy.
Have you got a favourite road to drive in Wales? Get in touch on our LinkedIn or Facebook page and let us know!
Keep your eyes peeled for our third and final feature on the best UK roads.
Other articles you might like:
Powerful Cars: Oracle Finance's Top 4
Team Oracle's Best Places To Drive In The UK – Part 1

Ready to know more?
Let Us Put You in the Driving Seat
Whether you're looking to arrange the finance on your next car, refinance an existing agreement or release equity from your current vehicle, your dedicated Account Manager will find a funding solution that's perfectly tailored to your needs.