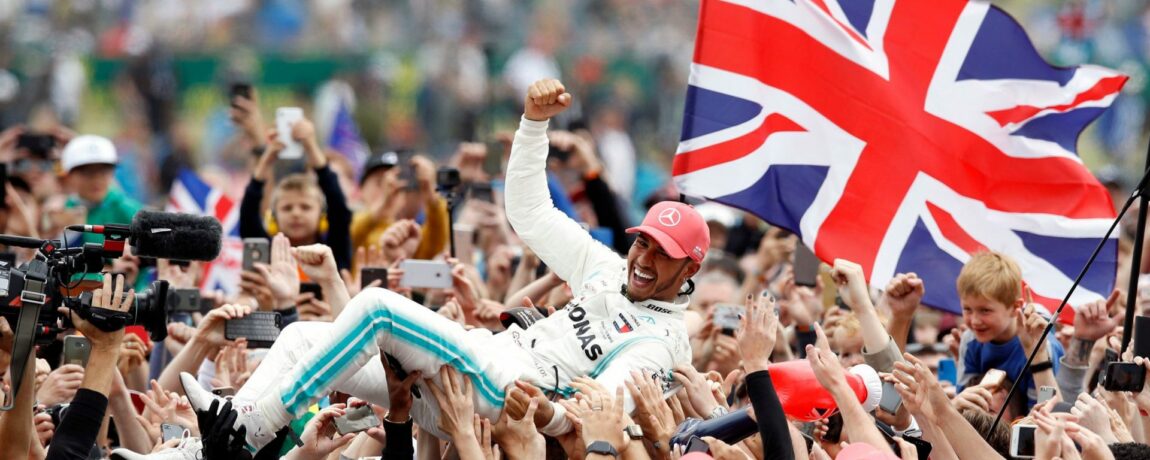 Team Oracle's predictions for Formula 1 2020
After a long 3-month break, the team here at Oracle have been really excited for Formula 1 2020 to get underway this weekend. Unfortunately, the Australian GP has been cancelled and at this time we don't know when the 2020 season will start.  However, we're still anticipating lots of action on and off the track when Formula 1 2020 gets back on track.
All eyes should have been on Mercedes & Lewis Hamilton this weekend as this year they attempt to break several long-standing records in the sport.  With the new regulations coming into play in 2021 and the grid still undecided, drivers and teams will be looking to make a statement.
Despite the race not going ahead this weekend, we thought we'd still share our predictions for Formula 1 2020 to satisfy any F1 cravings…
Drivers' World Championship
Lewis Hamilton is the favourite going into 2020, a year in which he could equal Michael Schumacher's incredible record of seven drivers' championships. As well as breaking the records for most wins, most points finishes and most race wins. However, it's not all going to be plain sailing for Hamilton. Red Bull believe they've given Max Verstappen a car that can challenge for the championship. It's the final year in which he can become the youngest ever world champion, so you've got to believe he'll be taking it to Hamilton all season.
Vettel & Leclerc in the Ferraris will also be looking to stop Hamilton in his tracks. One's a former four-time world champion and the other is a future multiple time world champion as well. If they can learn to coexist at Ferrari, there's no reason they both can't challenge for the title in 2020. And don't forget Hamilton's teammate Bottas, who had his best season ever in 2019, taking second in the championship. Bottas believes he has what it takes to be world champion and is tired of being in Hamilton's shadow. The last time Hamilton had a teammate with this attitude, they beat him for the championship (see Nico Rosberg, 2016).
Team Oracle Prediction: Lewis Hamilton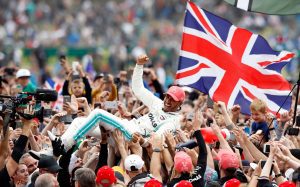 Constructors World Championship
If winter testing is anything to go by, Mercedes look like they are still the team to beat in the turbo-hybrid era. If Mercedes can win the championship this year, their seventh in total, they will break the record for most consecutive championship wins. Red Bull appear to have made significant improvements in producing a car that can perform all season. It looks like Mercedes, Ferrari & Red Bull all have the potential to win races this year, but it's likely that the closest battle will be between Red Bull & Ferrari for second place.
Team Oracle Prediction: Mercedes
View this post on Instagram
Surprise Podium
It happens at least once every year. Last year it was Danil Kvyat, Pierre Gasly & Carlos Sainz who surprised the paddock by taking a step on the podium. This year there are several candidates, who, in the right circumstances could take home a trophy. Perez, Ricciardo & Sainz were some of the names thrown around the Team Oracle office, all of them have been on the podium before and are looking to get up there again. However, the name that came up most… Esteban Ocon. Despite missing a race seat last year and having never stepped foot on a Formula 1 podium before, the team here believe he's poised to make an impact in Formula 1 2020.
Team Oracle Prediction: Esteban Ocon
Most Incompatible Teammates
We're sure it's no surprise that the pairing of Vettel & Leclerc are at the top of our list following their tumultuous relationship in 2019. Leclerc appears to have taken Vettel's spot as the number 1 in Ferrari, but don't expect the former champion to go down without a fight. A similar situation could occur in Renault with Ocon looking to take the number 1 spot from Ricciardo and build the team around himself going into 2021. Keep an eye on the relationship between Perez & Stroll at Racing Point. We can only imagine the pressure on Stroll this year, his father is a part owner of the team and has invested an incredible amount to give the team a car that should be regularly scoring points. You've got to imagine Stroll will do everything possible to avoid being outperformed by Perez again.
Team Oracle Prediction: Vettel & Leclerc
Race of the Year
Last year Hockenheim produced the race of the year, unfortunately the German Grand Prix isn't returning this year, which has left a spot open for another track to steal the show. We have two new additions in 2020, with Thailand and Zandvoort joining the race calendar. Both are expected to produce fantastic racing and we can only imagine the reaction Verstappen will get from the crowd when he steps foot on the tarmac at Zandvoort. Interlagos, Spa & Azerbaijan are all returning this year and have produced some of the best races in recent memory.
Team Oracle Prediction: Spa & Zandvoort (We were a 50/50 split)
Let us know your predictions for Formula 1 2020. Get in touch on our LinkedIn or Facebook page.
Other articles you might like:
What happened to F1 car launches?
What do Formukla 1 Drivers drive when they're off duty?

Ready to know more?
Let Us Put You in the Driving Seat
Whether you're looking to arrange the finance on your next car, refinance an existing agreement or release equity from your current vehicle, your dedicated Account Manager will find a funding solution that's perfectly tailored to your needs.