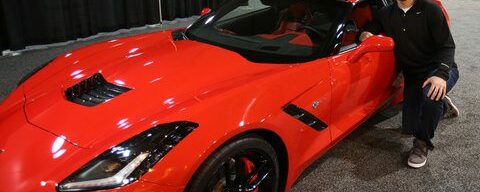 The most interesting cars owned by NFL players
The 54th Super Bowl takes place this Sunday between the San Francisco 49ers and the Kansas City Chiefs at the Hard Rock Stadium in Miami. To celebrate the event, we're sharing some of the most interesting cars owned by NFL players.
Odell Beckham Jr
After a four year stint with the New York Giants, the world renowned Wide Receiver joined the Cleveland Browns. To celebrate the move Beckham Jr rewarded himself with a custom Rolls-Royce Cullinan. The Cullinan matches his Cleveland Browns bright orange kit and has replaced the traditional Spirit of Ecstasy with a figurine of his signature one-handed catch.
View this post on Instagram
Tom Brady
The most successful NFL player of all time. Brady has an incredible car collection, from a Cadillac Escalade to a Bugatti Veyron. His favourite… The TB12 Limited Edition Aston Martin Vanquish S Volante. The car is a collaboration between himself and Aston Martin. Only 12 of these cars were produced, to represent his jersey number. If you're lucky enough to find one for sale, it will come with hefty $360,000 price tag.
Julio Jones
The 30 year old isn't only a star player for the Atlanta Falcons. He's also the owner of two car dealerships, which he purchased in 2018. A Ferrari fanatic, Jones is easily recognised driving his white Ferrari 458 Spyder.  It's hard to miss him with bright red rims and large red prancing horses on each side.
Joe Flacco
2013 was a great year for Flacco. Not only did he win the Super Bowl with the Baltimore Ravens, he was also named MVP of the game. As a reward, he was gifted a 2014 Corvette Stingray. The stunning red car came with a 6.2 litre, V8 engine. What a gift!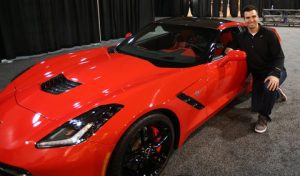 Cam Newton
Newton has a fascination with American muscle cars. The standout in his collection is a 970 Oldsmobile 442 Cutlass, which he had modified at Monster Customs in Georgia. Painted in gloss black, this classic has 24 karat gold plating, including his initials and current team Carolina Panthers logo on the grill.
Which NFL player do you think has the most interesting car? Get in touch on our LinkedIn or Facebook page and let us know!
Other articles you might like:
Powerful Cars: Oracle Finance's Top 4
Team Oracle's Best Places To Drive In The UK – Part 1

Ready to know more?
Let Us Put You in the Driving Seat
Whether you're looking to arrange the finance on your next car, refinance an existing agreement or release equity from your current vehicle, your dedicated Account Manager will find a funding solution that's perfectly tailored to your needs.