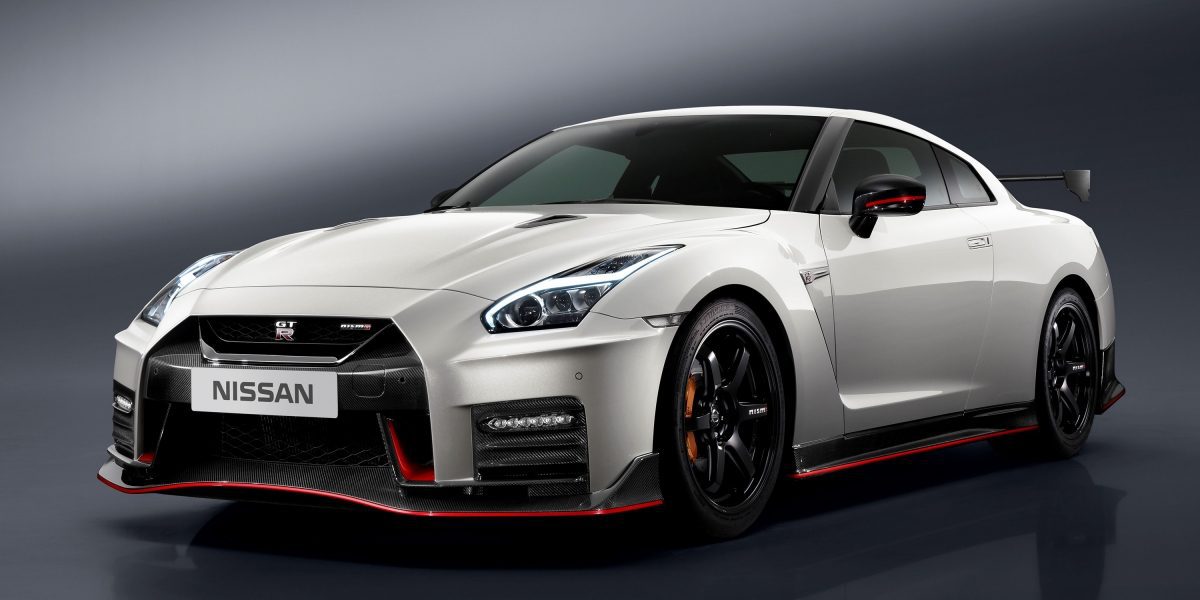 The 2020 Nissan GT-R NISMO is now available to order in the UK, priced at £174,995 OTR. Unveiled at the 2019 New York International Auto Show, the 2020 NISMO offers race car-inspired upgrades and tuning improvements to maximize the model's exhilarating performance.
The 2020 Nissan GT-R NISMO is the culmination of two of Nissan's most important nameplates: GT-R – representing 50 years of history, pedigree, success in racing and a global fan following – and NISMO, NISsan MOtorsports International Co., Nissan's in-house tuning arm that pursues performance at a maniacal level by perfecting the smallest of details. True to what NISMO stands for, the 2020 GT-R NISMO is a more extreme, track-oriented version of the GT-R that has matured through rigorous refinements, and become sharper and more rewarding as a street car.
It's been a long 10 years for the GT-R. Competitors have caught up, surpassed, and made Nissan's big supercoupe seem like an anachronism. But Nissan hasn't neglected the GT-R. In the interest of keeping it relevant, the company has bestowed incremental powertrain, chassis, and design changes. The 2020 GT-R NISMO is the latest and greatest evolution of the GT-R, aimed more at the track than ever before.
It's powered by a tuned version of the standard GT-R's boosted 3.8-litre V6 engine, with an exclusive turbocharger design borrowed directly from the GT-R GT3 racer. Performance figures remain the same at 592bhp and 652Nm of torque, although Nissan claims improved responsiveness, thanks to the turbocharger's reduced rotational mass.
2019 marks the first time Nissan has used turbochargers from its GT3 racing programme in one of its road cars, giving the Nismo's hand-built, 3.8-litre twin-turbo VR38DETT engine greater throttle response throughout the rev range compared to the outgoing model.
To complement the revised exterior and updated mechanicals, Nissan has fitted the 2020 GT-R NISMO with a fresh pair of leather-and-Alcantara trimmed, carbon-shelled sports seats. Each seat is 1.4kg lighter than the unit it replaces and features wider shoulder pads and thicker bolstering to better support the driver under hard cornering.
For a Finance Quote on a Prestige Car, click here.