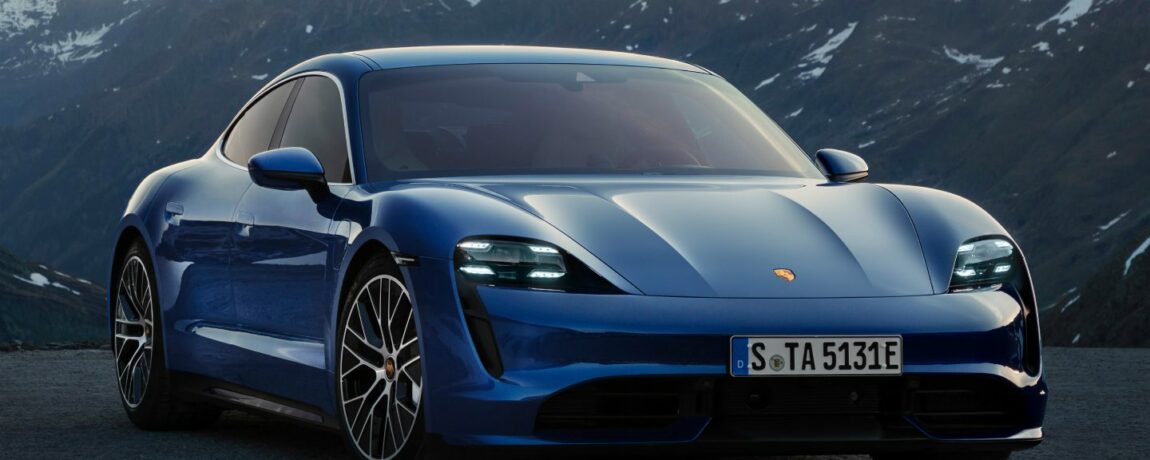 The Porsche Taycan, can it beat Tesla?
The Porsche Taycan, can this all-new pure electric vehicle beat Tesla in the race to EV superiority?
Tesla dominates the electric car industry. Models ranging from the spacious family SUV Model X to the sporty Model S are selling rapidly.  To acquire one, you'll need to enrol yourself on a very long waiting list.  But now we have a new rival for Tesla, the Porsche Taycan Turbo.
Elon Musk, the founder of Tesla thought it would be funny to tweet about the new Porsche's name including the word 'Turbo' when it's an all-electric vehicle: "Um @Porsche, this word Turbo does not mean what you think it does."  Yes Elon, a weird name choice for a car that's purely electric, but we don't think Elon will be laughing when he reads the spec sheets.
The Taycan will be a pure rival to the Model S. Porsche claim this car will get you to 60 in 3.2 seconds with its 671 bhp.  The top-notch model (Taycan Turbo S) will achieve 751 bhp and propel to 60 in 2.8 seconds.  This makes the all-electric machine faster than the current top-spec Porsche GT2RS.
Nurburgring has also been smashed; Porsche set the new lap record for four-door electric vehicles.  Despite it being a heavyweight at 2.3 tonnes, it isn't a sluggish animal.
With all of these futuristic vehicles now on sale, what does the Taycan have to make it stand out amongst competitors?  The 4D chassis control system. This integrates the Porsche's torque vectoring system and adaptive air suspension to allow maximum road agility and power.
As standard, you get some nice features such as 20 inch alloys, the adaptive air suspension that can lower the car by 22mm, Apple CarPlay, a Bose stereo, matrix LED headlights and dual-zone climate control.  The Turbo S adds 21 inch wheels, upgraded brakes and 18-way electrically adjustable seats.
Taycan Turbo prices will start at £115,860.  Both the Porsche Taycan Turbo and Taycan Turbo S models are available to order now.  Deliveries are scheduled to begin in January 2020.
Image Credits: driving.co.uk

Ready to know more?
Let Us Put You in the Driving Seat
Whether you're looking to arrange the finance on your next car, refinance an existing agreement or release equity from your current vehicle, your dedicated Account Manager will find a funding solution that's perfectly tailored to your needs.