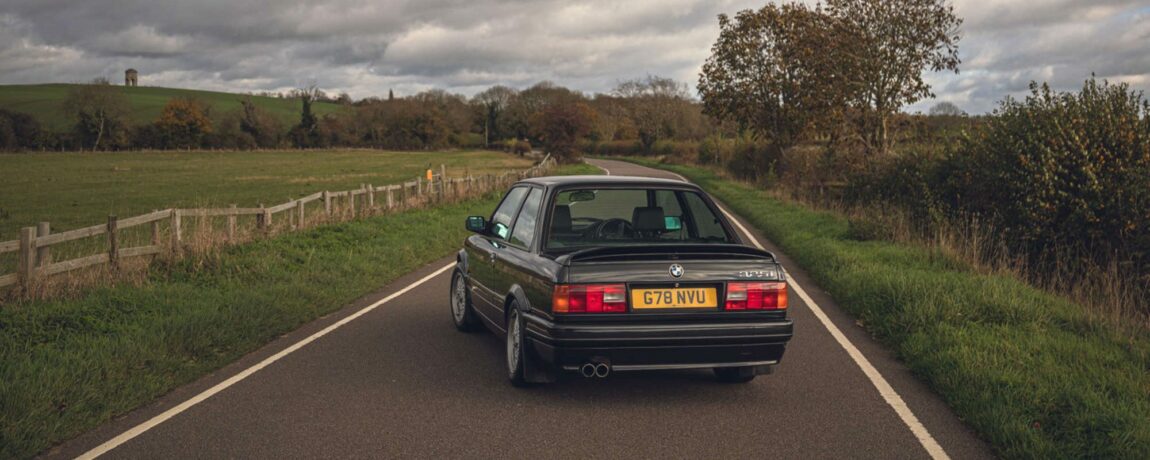 Classic Car Auctions Christmas Classics Sale
One of the advantages about buying a car at auction is that often the vehicles on offer are that little bit more special. Cars that are rare or built in limited numbers, low mileage examples that are sure to become future classics, or often unusual or hard to find models that you just don't see for sale elsewhere.
Following our partnership with Silverstone Auctions, our attention turns to next weekend, Saturday 10th December, for their Classic Car Auctions Christmas Classics 2022 sale at the Warwickshire Events Centre. With over 140 lots available on the day ranging from classics to future classics, sports cars, rare finds, limited edition models and even a couple of American RV's, there is something for everyone's tastes and budget.
Too early to buy yourself or a loved one an early Christmas present? Here are some of the lots that caught our eye in the upcoming sale:
1998 Mercedes Benz S500 Brabus (W140)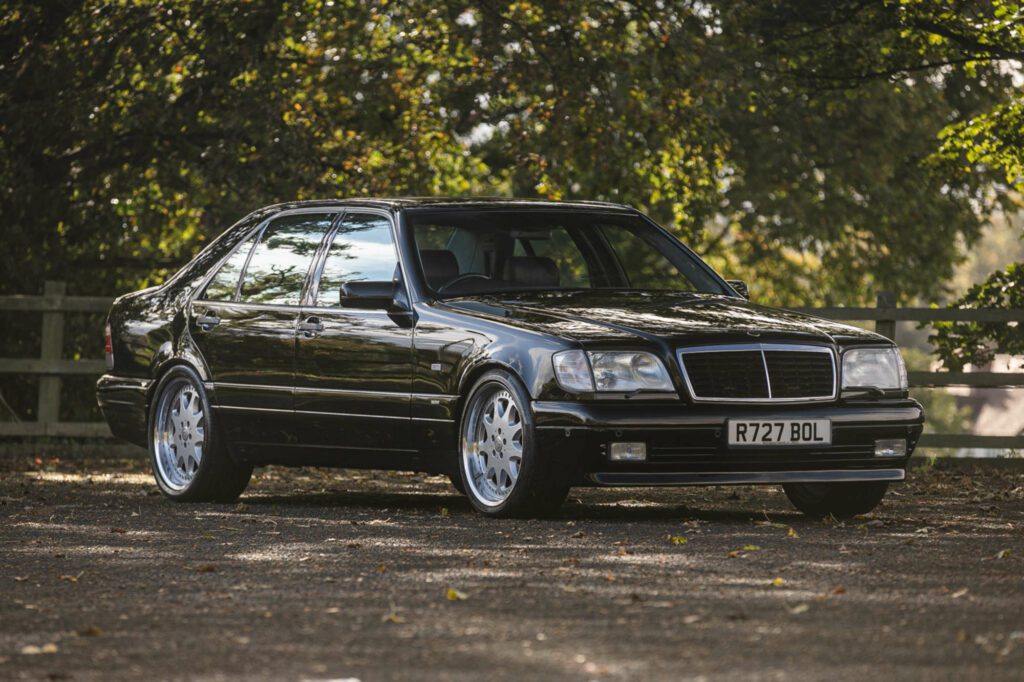 The Brabus brand is somewhat of a mysterious enhancement specialist for Mercedes Benz. More extreme, rare and exclusive than the equivalent AMG offerings, a Brabus Mercedes is for those serious about performance, luxury and enhancing the styling of their Mercedes Benz yet looking for something extra.
This 1998 Mercedes Benz S500 Brabus comes from 12 years of storage and has covered just over 30k miles in the 24 years since it was new. Supplied to the UK as an official Brabus model, the car features exterior Brabus bodywork with Brabus stamped bumpers, 20" Monoblock 3 machined alloy wheels and Brabus floor mats, door sills and steering wheel to the interior. The extensive specification, some especially surprising for the era, includes park assist, air conditioning, heated memory seats, cruise control, electric sunroof, soft close doors and much more.
This exceptional car is sure to be something you would struggle to find another one of due to its rarity and the condition of this example. With a guide price of £28k-£32k it is a whole lot of luxury and modern creature comforts for a fraction of today's equivalent model.
See more details here: Classic Car Auctions | 1998 Mercedes-Benz S500 Brabus-Auction Lot
2002 Smart Crossblade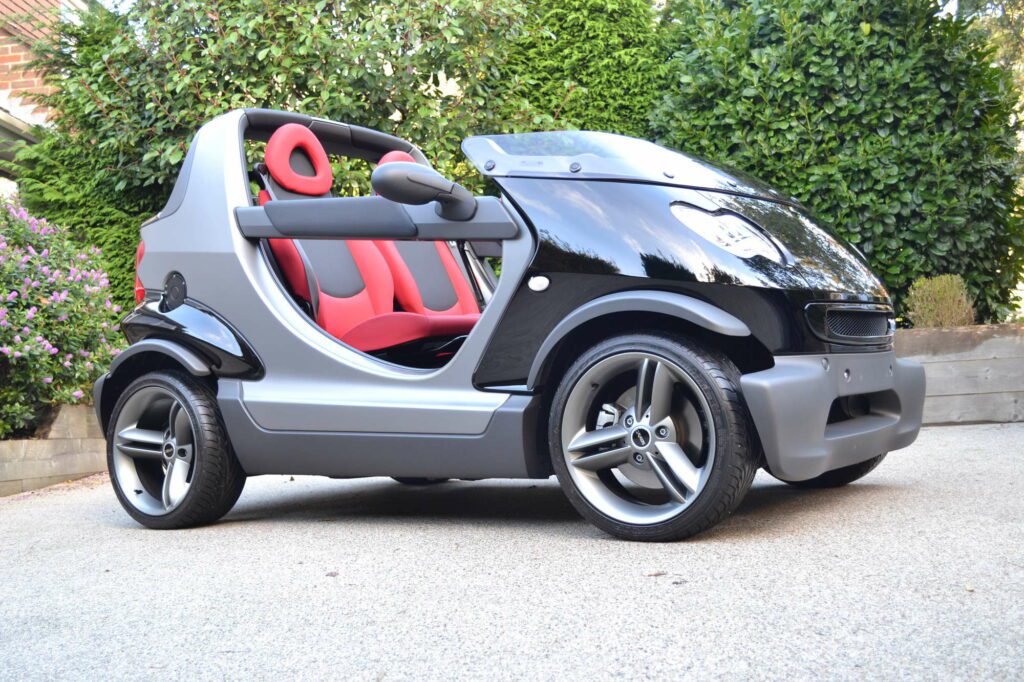 If the last lot was something you might not see many of, this one is a car that you probably forgot they even made. After the concept appeared at the 2001 Geneva Motor Show, the demand was so great for the Smart Crossblade that they commissioned a run of 2,000 individually numbered cars. Launched as an 'open leisure vehicle uncompromisingly designed for blue skies and high spirits', the Crossblade did without a roof, doors and most of the windscreen to create a beach-buggy type fun activity vehicle.
With believe it or not, a Brabus tuned engine, the Crossblade came with a 600cc 70bhp three-cylinder engine that benefitted from the reduced weight of all the missing bodywork and creature comforts. This example, number 417 of the 2,000, has covered just 184 miles since new and remains unregistered since being produced. Also included as part of the sale is the even more rare 'Smartware' accessories pack with branded steering wheel cover, radio cover, hats and sunglasses, as well as original book pack, service book and spare battery fob. With a guide price of £30k-£35k this may be the lowest mileage Smart Crossblade in the world and certain to be the most complete collector's example.
See more details here: Classic Car Auctions | 2002 Smart Crossblade-Auction Lot
1990 BMW 325i Sport (E30)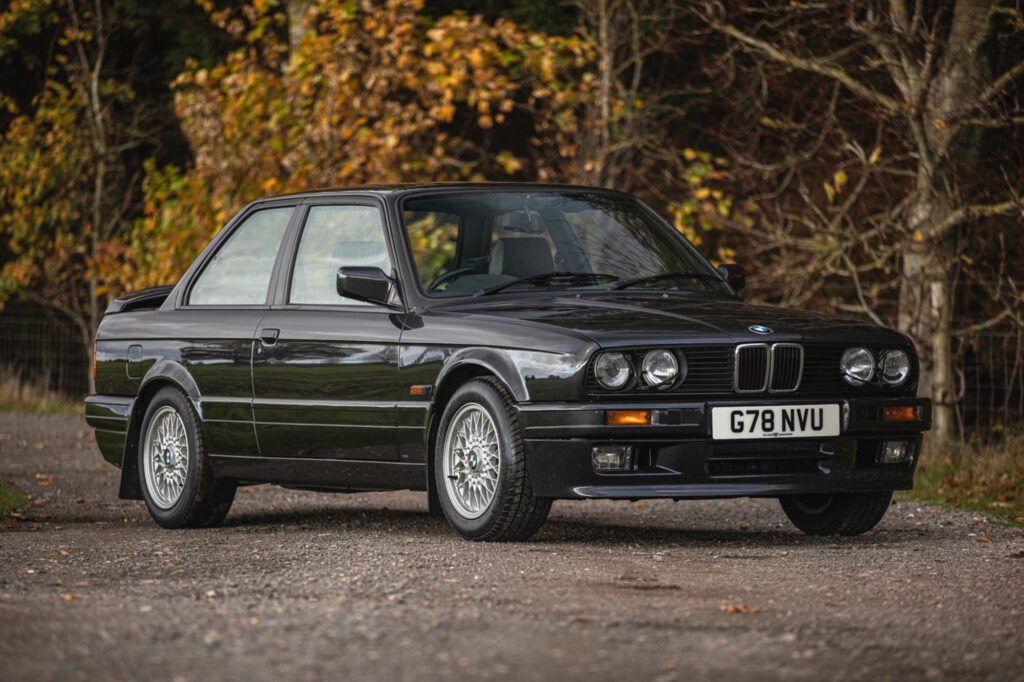 The 325i is an iconic model in the long history of BMW 3-series models. With a smooth 2.5 litre straight-six engine and a 5-speed manual gearbox, the 325i is a driver's dream, just as good today as it was back in the early 90's. This particular example has the rare factory fitted Sport kit which included multi-spoke 15" BBS alloy wheels, front and rear spoilers and side skirts straight from BMW's in-house M-Technic Motorsport division.
The popularity of the E30 3-Series shows no sign of slowing down and prices for future classics like this one have been climbing steadily over the past decade. This car has covered just 44k miles since new and is a very clean example of this in demand model. With a guide price of £35k-£40k showing the strength of early 90's cars at the moment, this 325i may end up selling well past its guide price.
See more details here: Classic Car Auctions | 1990 BMW E30 325i SPORT-Auction Lot
2002 BMW Z3M Coupe (E36/8)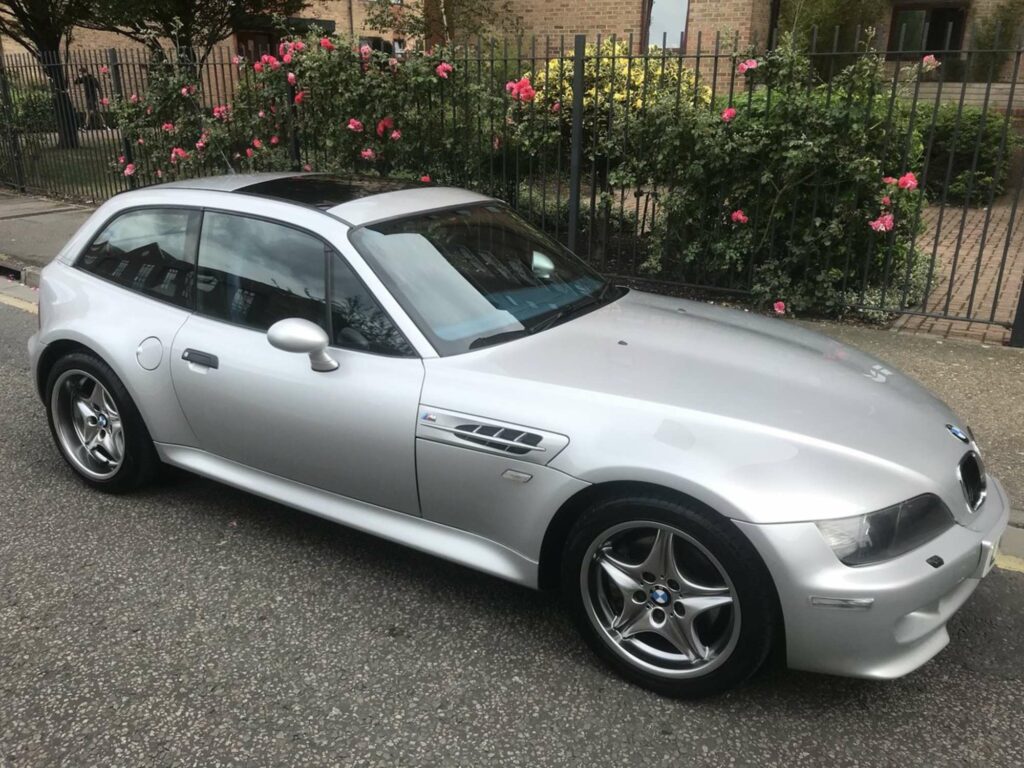 Sticking with BMW and desirable coupes with this stunning 2002 BMW Z3M Coupe. With its shooting brake styling and the engine from the E46 M3, the Z3M Coupe is a future classic in the making. Just 165 right hand drive Z3M Coupe's were brought to the UK offering rarity as well as desirability.
This exceptional example is finished in Titanium Silver with Laguna Seca Blue and Black Nappa leather, an even more rare combination. The car was ordered with an extensive specification from new offering many sought after options, and comes complete with a full BMW service history, all of its tools, both keys and even the original plastic 'wallet' key. With a guide price of £35k-£40k, this clean example offers a fantastic opportunity to bid on a genuinely useable modern classic car.
See more details here: Classic Car Auctions | 2002 BMW Z3 M Coupe -Auction Lot
1968 Porsche 912 Coupe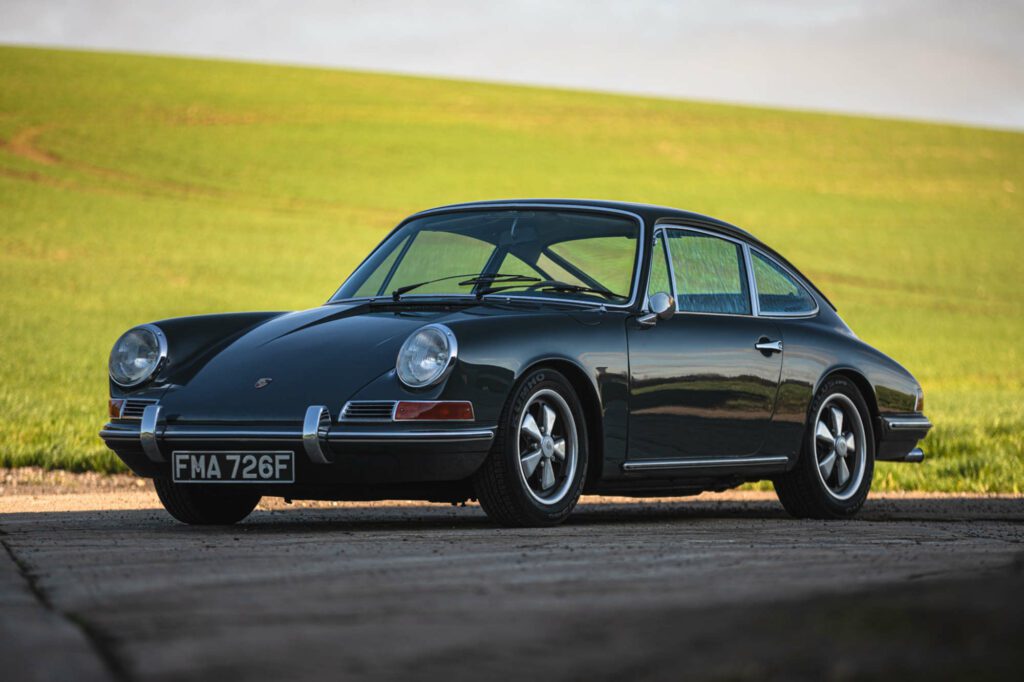 The 912 replaced the legendary 356 and was introduced as a cheaper alternative to the newly launched 911. The 912 combined the 911 chassis and body with a smaller four-cylinder engine to create a more accessible Porsche model, even outselling its iconic sibling for the first few years of production.
This particular example has covered just 33k miles in its 54 years and was with its original owner in sunny California for 50 of those years. Painted Slate Grey during a glass-out repaint, the new colour was to echo the look of legendary actor Steve McQueen's 911 S that was used in the film 'Le Mans'. With 912 production lasting just 5 years, the model is a highly sought after alternative to the 911 and one that is already of classic status. With a guide price of £55k-£65k, this low mileage example appears in fantastic condition both visually and mechanically.
See more details: Classic Car Auctions | 1968 Porsche 912 SWB-Auction Lot
1995 Lotus Esprit S4s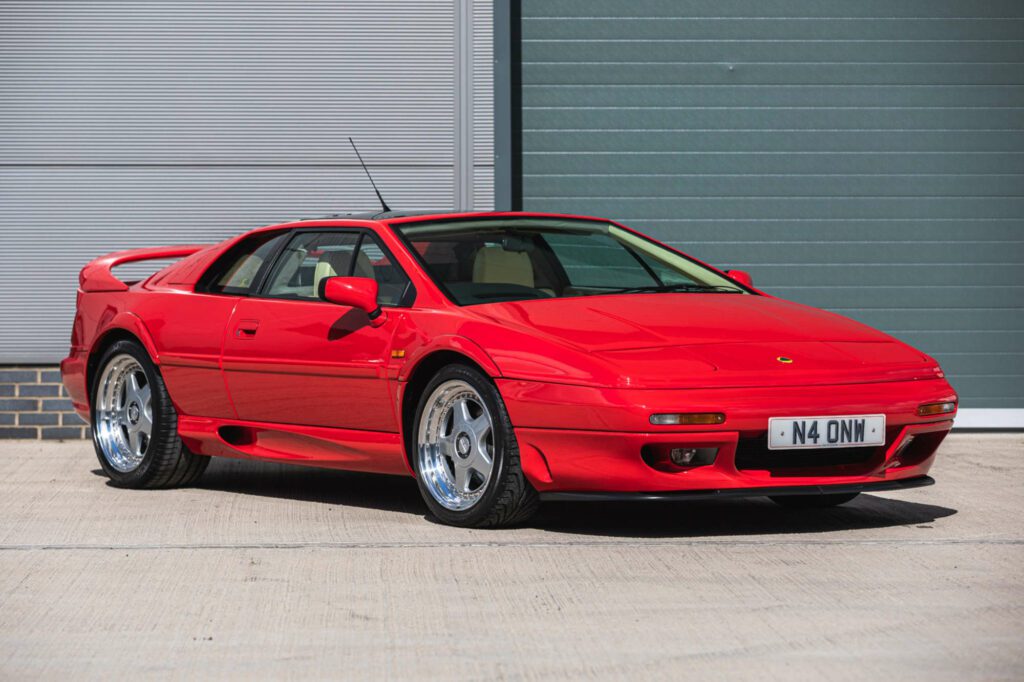 The Lotus Esprit proved that supercar looks and thrills could be enjoyed without the need for a massive engine under the bonnet. With a turbocharged 2.2 litre 4-cylinder engine, the S4s was the final iteration of the iconic model before it was to be equipped with a V8 engine. As a late run model, just 367 were produced and offered all the pace of the Sport 300 yet retain comfort and flexibility of use as the S4.
Absolute Lotus magazine asked the question of this particular example 'Is this the best Lotus Esprit S4s in existence?' and it is easy to see why. With a modest 50k miles coved in over 27 years, this car comes from long term ownership in a private collection and looks exquisite in its Calypso Red paintwork. With a guide price of just £35k-£40k this highly desirable and original car is one of the finest examples around.
See more details: Classic Car Auctions | 1995 Lotus Esprit S4s-Auction Lot
2008 Monaco Knight 41SKQ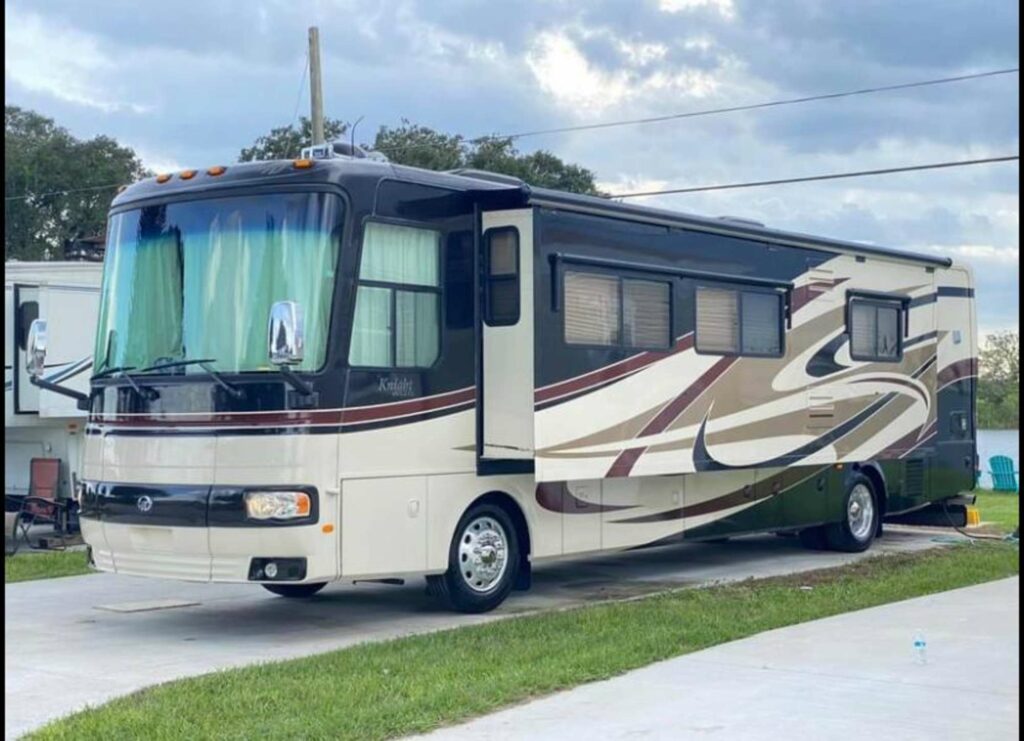 You too can live the American dream with your very own iconic recreational vehicle or RV. Everything about this vehicle is massive, from the 8.3 litre straight-six diesel Cummins engine to the length of the bodywork built on the freightliner chassis. The full wall slide out allows for an open plan living area with opposing sofas as well as free standing dining table. The substantial kitchen features a 4-burner hob amongst its plethora of appliances, whilst the full-size bedroom comes with fitted wardrobes, TV area and ensuite bathroom including full sized shower and half bath.
With just 26k miles covered, this RV is perfect for those looking to explore the great outdoors in maximum comfort and convenience and is offered at a fraction of the cost when new. With a guide price of £80k-£100k this all-American lifestyle vehicle is ready to be your home from home.
See more details: Classic Car Auctions | 2008 Monaco Knight 41SKQ-Auction Lot
1973 Jaguar E-Type Series 3 Roadster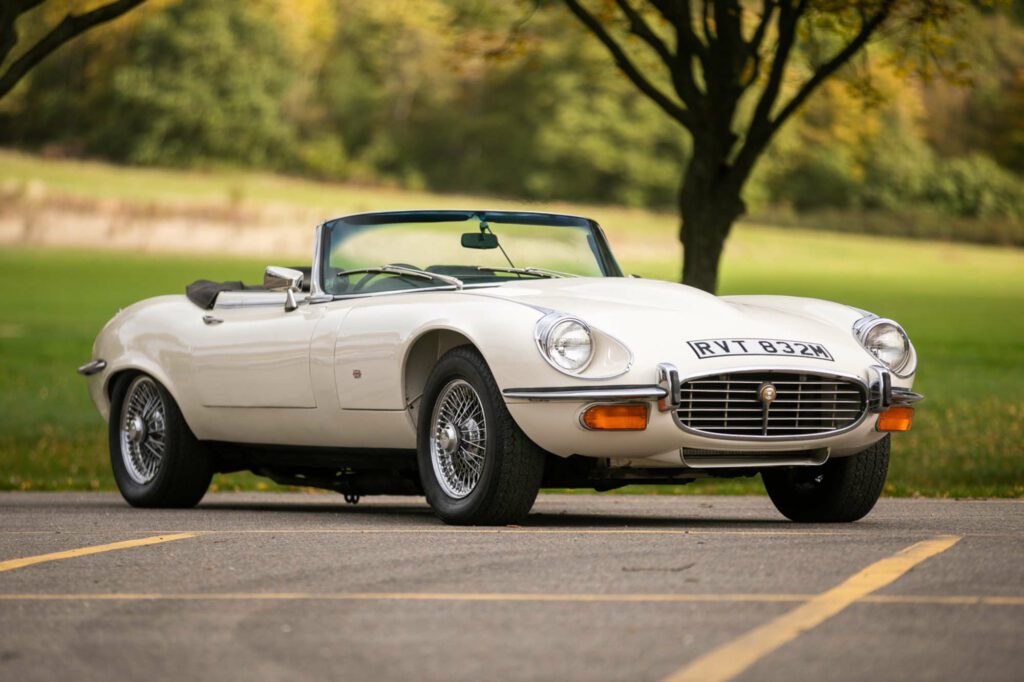 The Jaguar E-Type is the quintessential British sports car, stunningly beautiful to look at, as iconic as they come and always highly in demand amongst classic car enthusiasts and collectors alike. Ask people what classic car they would like in the garage if they could only have one, and an E-Type is usually one of the most popular answers.
This stunning example proves why it is such a hit with classic car enthusiasts with its classic lines in Old English White, Chrome wire wheels and clean Black leather interior. This UK supplied manual car has covered just 37k miles in almost 50 years and comes with an extensive history file including heritage certificate. With a guide price of £70k-£80k this iconic car is a fantastic addition to any collection and is a testament to its previous owners.
See more details: Classic Car Auctions | 1973 Jaguar E-Type Series 3 Roadster-Auction Lot
Oracle Auction Car Finance
At Oracle Finance we specialise in finding funding for cars that are to be bought at auction. Our expert Account Managers use our panel of specialist lenders to help you to find the perfect package, bespoke to you and your circumstances. We could help to get you approved at the top end of your budget up to 90 days before an auction with an agreement in principle, so that when that hammer drops, your funding is in place, and you are ready to purchase the car of your dreams.
Our team are always on hand should you have any questions about arranging car auction finance and your dedicated Account Manager is ready to take your call today. With the Silverstone Auction less than a month away, why not speak to us now and get your funding in place before you miss being able to place that winning final bid.
Read more about our Auction Car Finance here: Auction Car Finance

Ready to know more?
Let Us Put You in the Driving Seat
Whether you're looking to arrange the finance on your next car, refinance an existing agreement or release equity from your current vehicle, your dedicated Account Manager will find a funding solution that's perfectly tailored to your needs.