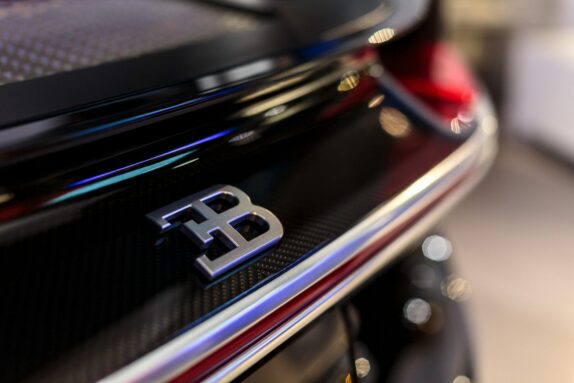 Bugatti Car Finance
Reborn in 1987, Bugatti includes former F1 world champions Michael Schumacher amongst its privileged list of owners. Arguably one of the most exclusive vehicle manufacturers in the world, the values of used Bugattis are as solid as the build quality of the cars. Whether you are looking to fund an ultra-rare EB110, a used Veyron or a new Chiron. Our funding experts can help find the perfect solution for your Bugatti purchase.
Get a quote
Start your quote
Finance Your Bugatti with Oracle Finance
If you're considering buying a Bugatti then make sure you talk to us first. We specialise in providing tailored funding solutions for high-value vehicles, and can fund any Bugatti, new or used, from any UK motor dealer, private seller or auction.
When it comes to car finance, one size doesn't fit all. That's why, here at Oracle, your dedicated Account Manage will get to know you and your requirements. They can then arrange a funding solution personalised to you, and your vehicle. To get a free quote for your next Bugatti, pop a few details in our quote form.
Specialists in funding Bugattis
Flexible and tailored packages
Highly competitive rates
Large panel of lenders
A choice of funding solutions, including PCP and Hire Purchase, as well as refinancing and releasing equity
Over 15 years' experience
Get your free quote today
As Bugatti is the pinnacle of modern motoring, so it was a honour to be asked to finance a new Chiron, not only did I get to know a fantastic and inspirational new client but the satisfaction of putting together a complex deal involving international tax, logistics, and currency exchanges was extremely rewarding. The excitement in my clients voice when he spoke about collecting the car was infectious.
David Moss, Senior Account Manager