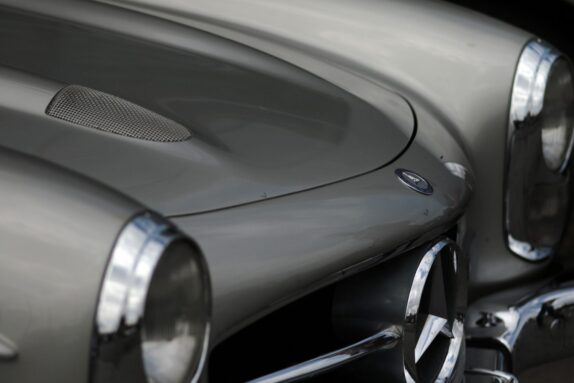 Frequently Asked Questions
We've answered the most frequently asked questions in the prestige, sports & classic car finance market. If you can't find the answer to your question below, call us on 0800 012 6666 to speak with a dedicated Account Manager.
It depends on the type of agreement, we recommend you check all tax queries with your Accountant or HMRC.
We always endeavour to give you the best possible rate from the outset. However, there isn't a one size fits all rate that we offer as everyone's personal circumstances are different. Your Account Manager will work with you to find the best possible rate for your and your vehicle.
We are open six days per week. Monday to Thursday: 08.45am - 8pm Friday: 08.45am - 6pm Saturday: 10am - 4pm
Yes we are. Oracle Asset Finance Limited (CRN. 05564813) is authorised and regulated by the Financial Conduct Authority for the sale of consumer credit. (Financial Services Register No. 662576) WE ARE A CREDIT BROKER AND NOT A LENDER. This means we act independently through a wide range of lenders to offer a broad and competitive choice of products and solutions. Oracle Asset Finance is not affiliated to any motor manufacturer. Oracle Finance is a trading name of Oracle Asset Finance Limited. The Financial Ombudsman Service (FOS) is an agency for arbitrating on unresolved complaints between regulated firms and their clients. Full details on the FOS can be found on its website at <a href="http://www.financial-ombudsman.org.uk">www.financial-ombudsman.org.uk</a>.
If you apply for finance a lot, each of those applications will appear on your credit history, and they can impact your credit score negatively. However, a manageable number of finance agreements that are paid for in line with the agreement can improve your credit rating.
Applying for a new can finance agreement will not affect any existing mortgage in place. However, if you are looking to change your mortgage and car finance around the same time and different providers run multiple 'hard' credit searches on your credit file, this may affect whether you are accepted for a new mortgage. Any car finance may also be taken into account when calculating the affordability of a mortgage. A 'hard' search shows creditors that you applied to get credit somewhere else, whether that's a car loan, mortgage, student loan or credit card. A hard credit enquiry can also reduce your credit score by five and ten points. So, be mindful of the credit you apply for, how many times you apply and how often, because each enquiry is added to your report. And multiple hard enquiries on your credit report can reduce it five to ten points per enquiry and mean the difference between fair credit and poor credit.
Under UK legislation, you have the right to cancel some types of car finance agreements early. This is called voluntary termination. The law is designed to protect people who might have taken out a finance agreement, but for one reason or another can no longer afford the monthly repayments. If you are having any problems, pick up the phone to your Oracle Account Manager and we'll do our best to help.
You can't transfer finance from one car to another unfortunately. However, we can help you settle your agreement and take out finance on a new vehicle.
Under normal circumstances, this isn't possible because the finance agreement is based on an individual's circumstances and no two individuals are the same. We often do help our customers transfer personal agreements into a company name and vice versa. If you'd like more advice on this, please give our office a call on 0800 012 6666.
Car finance can help improve your credit score if you pay as agreed. It might also help in a small way by giving you a better credit mix if you only have credit cards.
Yes, subject to your credit status.
Yes, absolutely. We can also help give you peace of mind during the process by doing the necessary HPI/V5 checks to ensure the car and it's current owner check out and are legitimate.
Yes, we have experience of funding motorhomes, horseboxes, campervans, racing trailers, HGVs, vans, motorcycles and even forklifts!
Yes, definitely! Give us a call on 0800 012 6666 to discuss in more detail.
Yes. We offer a number of finance options where a deposit isn't required. Call us on 0800 012 6666 and speak to one of our dedicated Account Managers to understand the best solution for you.
We can fund some left hand drive vehicles, but it does depend on the specific circumstances. For instance, if the car was only ever made as left hand drive, lenders are usually happy to proceed. If you're interested in funding a left hand drive vehicles give us a call on 0800 012 666 so that we can talk the options through with you.
Absolutely! We're specialists in helping finance pre-loved cars. We just need a few details about the car in question to provide you with a competitive finance option.
If you are currently in an IVA it can make it difficult to take out a new finance agreement. However, it's not impossible. Call one of our Account Managers and have a chat and we'll see how we can help you.
Absolutely. Most lenders will loan up to 80% of the car value. We can help with a valuation and recommend the right lender.
Yes. However, if you have an agreement in place for the car you're selling, this will need to be settled before the car is sold. Similarly, your prospective buyer won't be able to obtain finance on the vehicle unless any outstanding balance has already been settled.
Yes. It's important to bear in mind that different lenders and different types of finance agreement will have different terms and conditions, so there may be some financial penalties for ending your agreement early. Your dedicated Account Manager at Oracle can explain exactly what it could mean for you.
Yes, we can help with Islamic, or Halal car finance, which is aimed at people following Sharia Law. Islamic car finance allows you to spread out the cost of a car, while following Islamic law that forbids interest rates. This kind of car finance works differently to conventional finance agreements. For the latest information on how our panel of lenders handles this type of car finance, please call us in the office on 0800 012 6666.
Some car finance agreements may have had PPI agreements. Speak to the lender to find out if you have had PPI associated to your finance in the past.
The lender providing your finance agreement may contact your employer if they need to verify some information.
We're passionate about providing you with a personalised service. For this reason, we don't use automated algorithms or one size fits all quotes. We only require a few pieces of information either over the phone, or via email, to give you some meaningful figures. But, we're fast, friendly, helpful and efficient and we're confident a quick chat will get you everything you need. So please do give us a call.
As part of any finance agreement, the terms and conditions state that the vehicle must be fully comprehensively insured by the customer. Here at Oracle we don't need to verify this information, but it is important that for any live agreements you are adhering to these terms.
Yes. Any type of finance such as a secured loans, car finance or bank loans are considered as a personal loan.
Car finance repayments differ from product to product. They are based on the amount to finance in addition to any interest and fees. Some lenders add fees to the first and last payments, others do not. Often more interest than capital is paid off towards the start of the agreement, compared to closer to the end. Some arrangements, for example some HP agreements, spread the cost of the interest evenly throughout the term. For more information speak with your dedicated Account Manager who can explain this in detail to you based on your specific agreement.
The main ways in which you can improve your credit score are: Register to vote. Check for errors or fraudulent activity. Always pay credit back on time. Get some credit if you do not have any. End any negative financial associations. Do not apply for too much new credit. Remove defaults, CCJs, or bankruptcies.
Contact your Account Manager who will be able to help you change over the bank details.
Contact your Account Manager at Oracle who will be able to get the latest balance on your account for you.
Head over to our Finance page HERE, which can help explain all the differences between the types of finance that we offer.
There is no set time frame, but bare in mind that there are likely to be penalties associated with early settlement of some agreements. Your Oracle Account Manager will be able to advise if this is relevant to your agreement.
We will check the car for you as part of the application process.
All the finance products available through Oracle Finance could be described under the umbrella heading of 'secured loan'. This means that the money loaned is secured against the vehicle you intend to purchase, which means the vehicle serves as collateral for the loan. Often, secured loans can provide more competitive rates than unsecured loans, because the lender retains financial control of the car therefore the debt is deemed lower risk.
For regulated agreements, you should be able to cancel your car finance agreement for up to 14 days after you signed on the dotted line. This two-week period is known as the cooling off period.
Some dealers may suggest that this is an easier option, but at Oracle we have access to more lenders and do all of the leg work for you. All you have to do is choose the car! A credit line arranged by us can be applied to any vehicle from any source. We work with you to ensure we have an understanding of your profile - so instead of having to speak with multiple finance providers, you only have to liaise with us and provide your information once.
Financing your car can help release cash. It also allows you to spread the cost of a purchase over a longer period of time.
This will depend on the type of finance agreement you have. In some instances you are unable to settle the agreement early without penalties, whereas in other instances you may save money. Speak to one of our Account Managers if you are considering settling your account early.
Lenders use data from your credit file to get a full picture of your current borrowing and repayment history. If you have missed repayments on any past lending, including credit cards or mobile phone contracts, they will assume that lending to you carries greater risks; this can affect the rate of interest offered.
At Oracle, we use Experian as our credit reference agency, but we only run 'soft' searches that don't stay on your credit file. Only if you decide to move ahead with your application will our lenders complete hard searches, they use a combination of Equifax, Experian and Core Credit to run their searches.
It will depend on the type of finance agreement you have in place. In some instances, such as an HP agreement, you will own the vehicle at the end after you have paid any 'option to purchase fee'. However, with a PCP agreement, for instance, you will need to settle the balloon payment at the end before the vehicle becomes yours, or you may be able to hand the car back to the lender and get something else instead. Our Account Managers will work with you to determine the best solution at the end of your agreement and can even organise to re-finance your vehicle should you wish to keep it.
If you have exceeded the agreed mileage, the lender will charge you an excess mileage rate. This rate will be agreed at the start of your agreement. In some instances, if you have exceeded the mileage limit, you may wish to pay the final balloon payment and then sell the car privately, in this instance you may find yourself in negative equity. If you think you will exceed your mileage limit, contact one of our Account Managers and we will look at the best solution for you.
A broker by definition is "an independent party" who "arranges something such as a deal or agreement between two (or more) parties". Using a broker gives access to a wider range of products than approaching your bank or building society directly. At Oracle, we work on your behalf to find the best finance option for you by acting as the middle man between you and the car finance provider. All you have to do is pick your dream car! From the application to organising the paperwork, your Account Manager will do it all. You can read all about what a broker is and why you should use one <a href="https://www.oraclefinance.co.uk/what-is-a-car-finance-broker-and-why-would-you-use-one/">here</a>
Hard credit searches are used by lenders to review your full credit history when you apply to take out a personal loan or mortgage. A hard credit check is carried out each time you apply for a loan. This type of credit search leaves a mark on your credit history.
A soft search is a credit search made on your credit file that won't affect your credit score. Although it's recorded on your credit file like every other search, lenders can't see it, so it won't affect their lending decision.
Annual Percentage Rate (APR) is a way of measuring the interest rate (and any other charges which are applied) to a number of financial products including car finance agreements. APR represents the amount of interest you'll pay annually if you've borrowed money. APR acts as a standardised way to show the cost of borrowing over a yearly period. APR is calculated using a formula laid out in the Consumer Credit Act (1974), and every lender must follow it. The most important thing you can do is make sure that you look at the APR and compare the total amount you will be paying back when comparing loans. APR is calculated using a number of variables. It takes into account: The interest rate When it's charged (daily, weekly, monthly or yearly) Initial fees (a bank will often charge a fee when a finance deal is signed) Any compulsory charges applied to the loan which has to be paid as a condition of taking out the loan.
We can finance any marque or model of car over £15k, new or used, from a dealership or a private seller.
There is no one size fits all solution when it comes to car finance. Our finance specialists can help find the best type of finance for your specific situation.
Head over to our Finance page <a href="https://www.oraclefinance.co.uk/finance-products/">HERE</a>, which can help explain all the differences between the types of finance that we offer.
Head over to our Finance page HERE, which can help explain all the differences between the types of finance that we offer.
We only run 'soft' searches that don't stay on your credit file. Only if you decide to move ahead with your application will our lenders complete hard searches, they use a combination of Equifax, Experian and Core Credit to run their searches. These searches are only carried out after you account manager obtains your explicit verbal permission to do so.
Well, we are! Obviously! If you want to fund any prestige, sports or classic car - new or used - worth over £15k, we can help.
We always endeavour to find the best possible finance agreement and rate for you. So, the more details that we have, the more we can personalise your deal and get you a better finance rate.
When it comes to car finance, one size doesn't fit all. That's why we don't generate automated figures with an arbitrary APR. Online calculators provided on other websites have to make assumptions to provide you with numbers - and often these assumptions are inaccurate, which results in the final offer being higher than the initial quote. This means you could leave that website thinking you have a really competitive option when in reality, the opposite is true. If you're considering financing any new or used car, pop a few details in our quote form and we'll be able to provide tailored figures along with a truck load of expertise.
There can be a number of reasons why an application may be declined. Typical reasons may include: <ul> <li>Problems with your previous car finance payment history</li> <li>No presence on the electoral roll</li> <li>The number of hard credit searches that have been completed on your credit file (particularly if they've taken place over a short period of time)</li> <li>Suspected fraud</li> <li>You do not meet the lender's lending criteria</li> </ul> If we can see anything on your credit file that may be a problem, we will notify you. However, please note that correcting any issues suggested won't necessarily result in a subsequent application approval.
Yes, you will be the registered keeper of the vehicle and you will get a V5 in your name. However, you will not be the legal owner until the finance has been paid off.
No. Oracle Finance will finance a car purchased from any UK motor dealer, private seller or at Auction.
Yes, you can speak to one of our experienced finance consultants by calling <a href="tel:08000126666">0800 012 6666</a>.
We ensure the approval process is as fast as possible and generally we will have your application agreed in principal within 24 hours.
Oracle Finance is the UK's number one funder for prestige cars. We offer highly competitive funding packages. Once you engage our services you can be confident that we will deliver the best funding solution, as well as ensuring the process is seamless from start to finish.