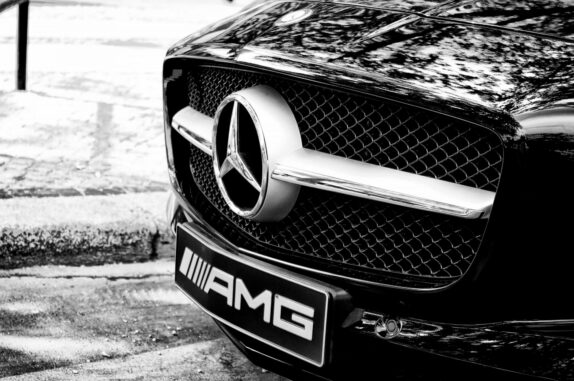 Mercedes-Benz Car Finance
For many, Mercedes-Benz remains one of the most aspirational automotive brands. Descendants of the inventor of the modern motor car, they remain at the forefront of automotive innovation, producing exceptional vehicles for both road and track. Oracle finance knows about funding Mercedes-Benz, our team have been helping owners finance their Mercedes-Benz for over 15 years. So, whether you're looking for a classic "gullwing" SL, a new GT AMG or a used SLS, contact our experts now.
Enquire Now
Start your quote
Finance Your Mercedes-Benz with Oracle Finance
When it comes to car finance, one size doesn't fit all. That's why, here at Oracle, we don't generate automated figures with an arbitrary APR. Instead, by understanding your needs and requirements we can find a better deal, personalised to you, and your vehicle. So, if you're considering financing a Mercedes-Benz or any other vehicle, pop a few details in our quote form and we'll be able to provide you with a tailored quote.
We can fund any Mercedes-Benz, new or used, from any UK motor dealer, private seller or auction.
Specialists in funding Mercedes-Benz
Flexible and tailored packages
Highly competitive rates
Large panel of lenders
A choice of funding solutions, including PCP and Hire Purchase, as well as refinancing and releasing equity
Over 15 years' experience
The most memorable car I've funded was a 1955 Mercedes 300SL Gullwing. I went to the client's house to meet him and his family, see their car collection and he even took me for a spin in one of their Ferraris! It's one of the most beautiful cars ever made. It's also the first car to wear the famous Gullwing doors. Currently valued at just over £1m
Ed Williams, Account Manager