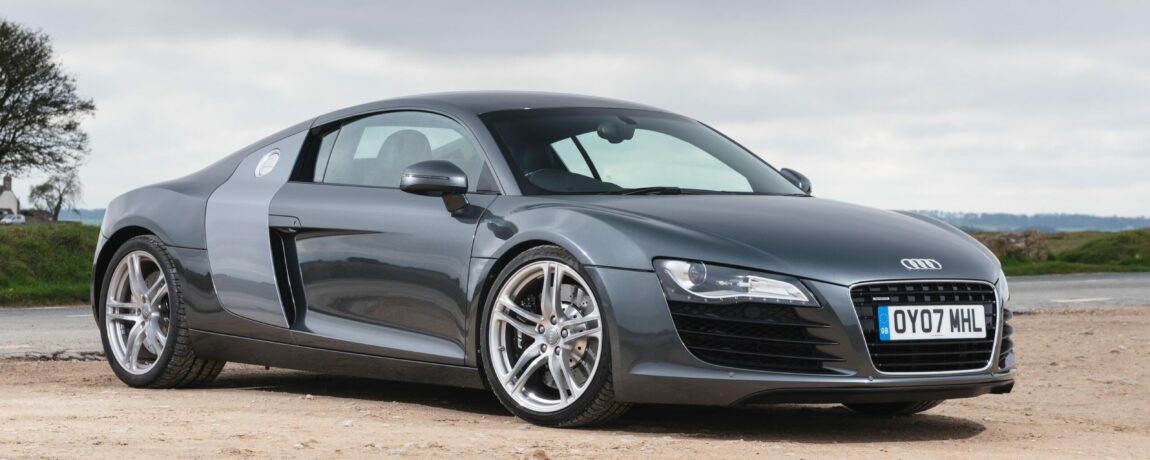 Future Classics – Part 1
One of the most difficult things to predict in the motoring world is which cars are going to be desirable future classics and see a rise in value at a later date. Everyone has a story where they were tempted to buy a car at a certain time, or already had one and sold it for a fraction of what it is worth today. So how can you spot the future classics from the ones that are going to fade away into obscurity.
For some cars it is the rarity, maybe because it was built in limited numbers, but sometimes that rarity came about merely because no one wanted to buy the car in the first place. For other cars it is the looks, a stunning design can go a long way to make the car desirable and sought after for buyers. Many cars that are considered to be certain future classics, or already considered a classic, were difficult to sell or not desirable at all not that long ago.
Cars as recent as the BMW Z8, which at one time were offered at huge discounts by BMW dealers just to get them moved on, are now selling for double their original asking price and more. Even iconic cars like the Ferrari F40 were comparatively not that long ago being offered around at less than £100k, yet today are worth in excess of £1 million. The ability to predict these trends is a skill that only a few people possess but get it right and large sums of money can certainly be made.
So, which of the cars that are still in recent memory, are looking like they may be looking like future classics? Here is Part 1 of our thoughts on a few that may just make the cut:
Supercars
Audi R8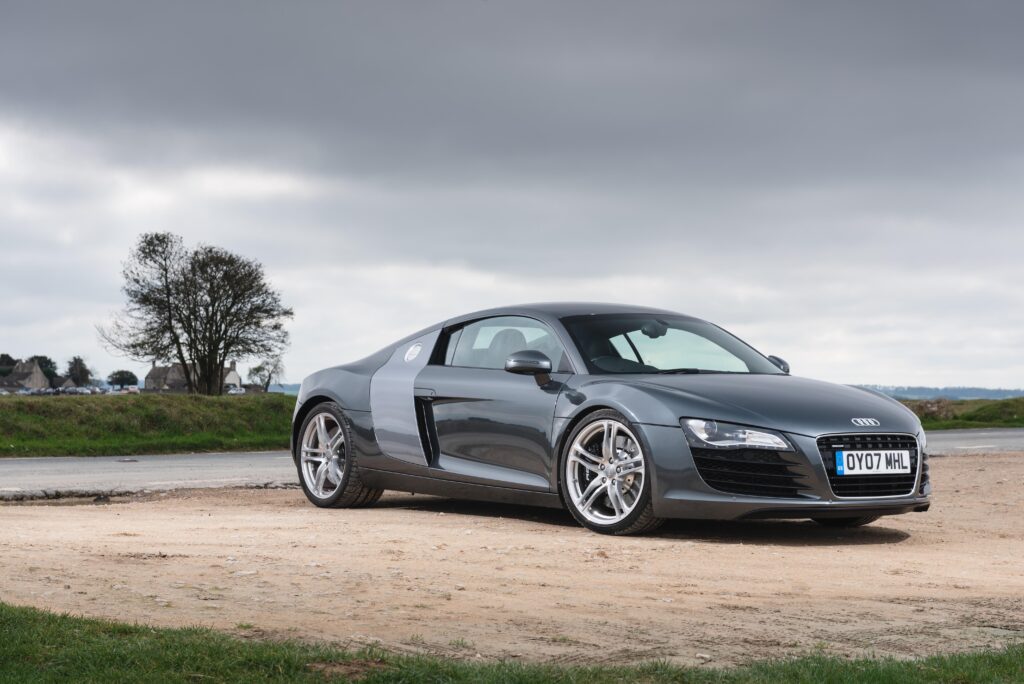 Many future classics are seen as vehicles that disrupted the market at the time or were seen as highly desirable thanks to their looks. Our first suggestion is both of these, the original Audi R8. Audi was new to the supercar game when the car was launched in 2007, but this didn't stop them from producing something incredible.
The looks at the time were incredibly futuristic, yet the car was very sensible in its approach utilising their proven 4.2 V8 from their RS4 and a 5.2 V10 from sister company Lamborghini, yet creating a car easy to drive, luxurious inside and famed for its excellent handling. The R8 is such a good-looking car that it still turns heads on the streets today and doesn't show any signs of dating, and yet the price of a good Mk1 example will cost less than £40k. Surely a sure thing when it comes to a future classic.
Ferrari F430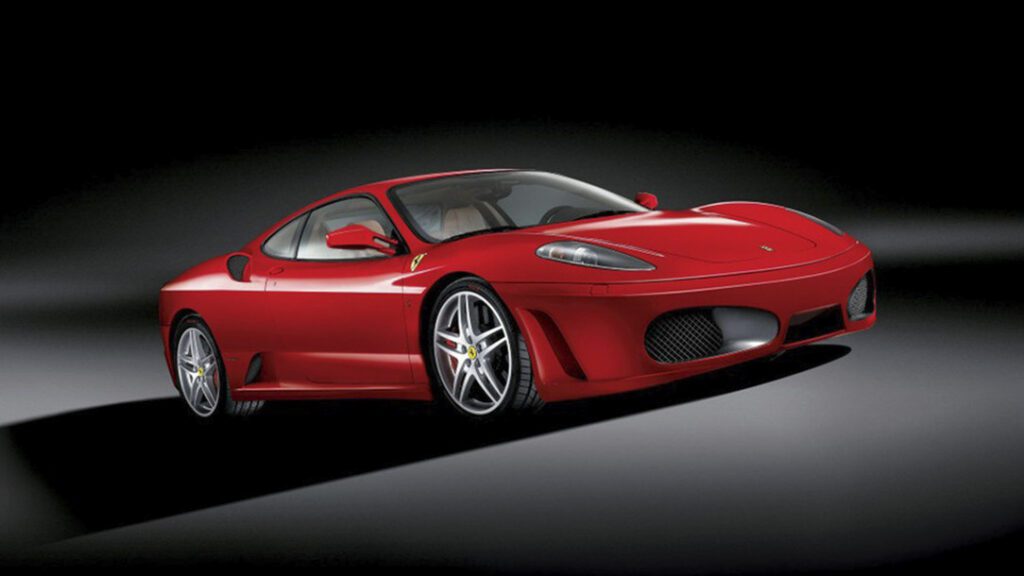 The Ferrari F430 was a fresh design from the prancing horse, producing a follow up to their 360 Modena that looked thoroughly modern and aerodynamically honed to perfection. With a brand new 4.3 litre V8 engine using F1 technology, the F430 managed to create a more aggressive and exciting experience whilst improving both user friendliness and ease of driving at the same time. The F1 gearbox and introduction of the now iconic Manettino switch were the very latest innovations and for that alone the 'baby' Ferrari is always highly regarded.
Experiencing that Ferrari magic can be yours for as little as £70k rising to about £140k for a pristine example, yet if you can stretch to the Scuderia at around £200k, you aren't likely to regret it over time thanks to the desirability of the more hardcore version.
Sports Cars
Audi TT Mk1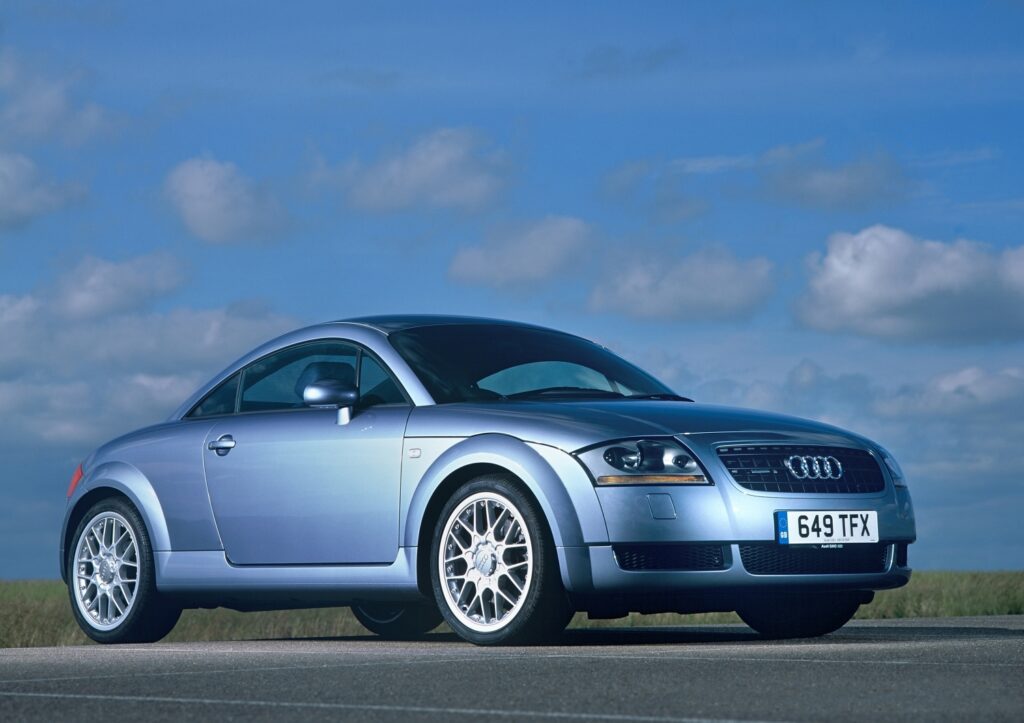 A sports car offers aesthetic desirability and a fun driving experience in an everyday package. It must offer an ease of driving that people of all ages can have fun with it yet also be able to offer a fair turn of speed to add to the driving thrill. For this look no further than the original Mk1 Audi TT.
After a difficult birth thanks to reported handling issues, Audi were persistent with the production of the TT and after selling over a quarter of a million globally in 8 years they were certainly right to do so. The clean Bauhaus styling, refined luxurious interior and surefooted quattro four-wheel drive meant that the TT was the complete package for buyers. These days a clean Mk1 TT can be bought for as little as £5k, yet if you manage to get hold of a desirable TT Quattro Sport model, it might cost north of £20k yet the rarity should prove to be a wise choice.
Porsche 911 Turbo (996)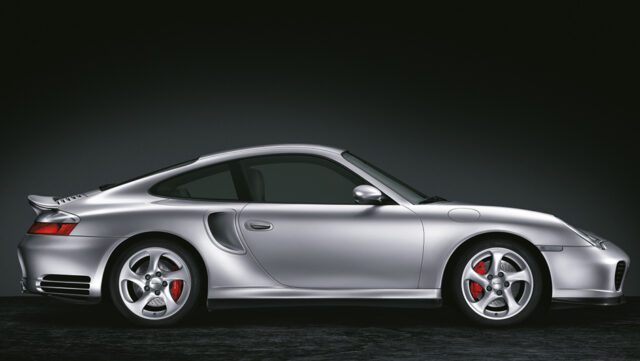 The Porsche 911 is the definitive sports car and one that is proven to hold or increase its value time and time again. The 996 model had its critics thanks to the controversial 'fried egg' headlights, but underneath it still retains the Porsche characteristics that enthusiasts come back for time and time again.
The Turbo offered over 400bhp and a 0-62mph time of 4.8 seconds, enough to rival supercars of the era yet offers both practicality and ease of use that means it can be used every day of the week. The updated styling was as revolutionary as iterations of 911 can be, with smoother bodywork lines and a radically updated interior. With current prices of the 996 Turbo starting at just over £30k and rising to around £60k, this currently is the cheapest way to get into a Porsche 911 Turbo example, yet with the way 911 prices tend to go, you can be pretty sure it won't be long before they on the rise.
Convertibles
Aston Martin V12 Vantage S Roadster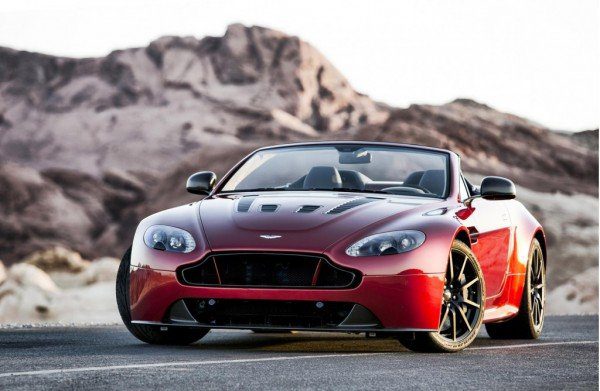 The 2005 Aston Martin Vantage may have come at a time when the company was undergoing ownership changes and trying to avoid bankruptcy for the umpteenth time, but the sales figures speak for themselves. The V8 variation sold in their thousands and was the most successful model in their history. With a thundering V8 soundtrack and famed Aston martin luxury and desirability for a less expensive price than previous models.
Not content with the V8 offering, they managed to shoehorn a 6.0 litre V12 into the modest engine bay to offer over 550 bhp in a car that was as small as a hot hatchback. In convertible 'S' form, there was no escaping that rumbling V12 soundtrack and the power that enabled a 0-62mph time of less than 4 seconds. Despite the launch of an all-new model, the rarity and exclusivity mean that prices remain around £100k for this exceptional car, with no sign as yet that they will be dropping any lower.
Honda S2000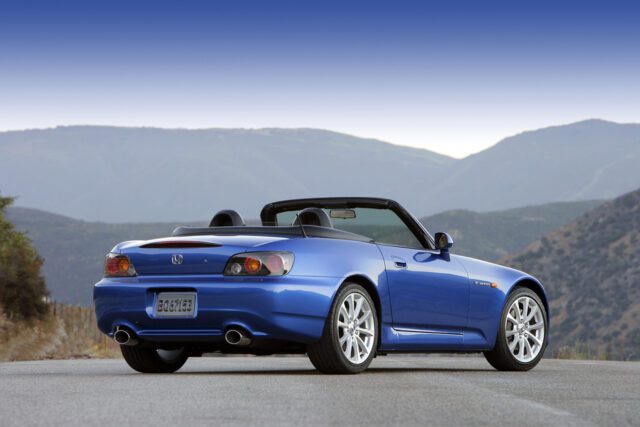 The Honda S2000 as a basic recipe could not be any simpler. Front engine, rear wheel drive, 2-seater convertible sports car with a high revving engine and plenty of driving thrills. Not just any high revving engine either, a proven Honda V-TEC engine that revved to 9,000rpm. At the time it boasted the highest specific output of any naturally aspirated engine, in other words no engine developed more power per litre than the S2000's 2.0 litre 237bhp powerplant.
But it isn't just all about the engine, it also offers 50:50 weight distribution, a revolutionary chassis to offer strength and lightness, was one of the first cars to feature a starter button, had a roof that opened electronically in just 6 seconds and much more. After selling 110,000 cars it is clear to see why the S2000 was a success, and with current prices starting from just £8k and rising to over £26k, it is one of the more affordable ways to offer driving thrills that may just end up being a classic of the future.
Hybrid / Electric Cars
BMW i8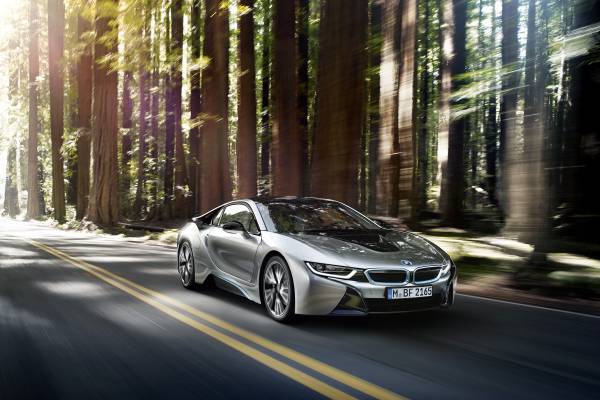 The i8 was a revolutionary idea. With hybrid technology beginning to make mainstream production, BMW decided to take on its main rival in the Audi R8 but in a different, more eco-friendly way. Mating a 1.5 litre turbocharged 3-cylinder engine to a 7.1kWh battery and 98kW electric motor and fitting it inside bodywork that looked even more futuristic than the R8, the era of the hybrid supercar was born. A combined power output of 369bhp was enough for 0-62mph in 4.4 seconds, but also a claimed efficiency of 134mpg, giving supercar pace with true hybrid credentials.
The butterfly doors, aerodynamically influenced styling and 'interior world' cabin styling added to the fact that the i8 was something way ahead of its time, that still looks as fresh even today. It is precisely the revolutionary ideals that make the i8 a future classic candidate, and with prices starting at around £40k and rising to over £80k for a low milage example, an efficient way to own a very forward-thinking car.
Tesla Roadster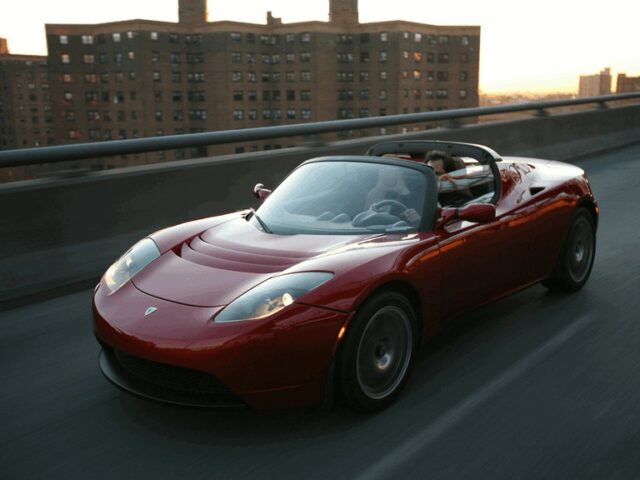 In terms of the electric car revolution that is still going on, the Tesla Roadster is Genesis, the very beginning. It was the car that the now automotive giant launched to prove that electric motoring didn't have to mean dull and boring. Based on a Lotus Elise chassis, the Tesla Roadster heralded many firsts including the first production car to use solely lithium-ion battery cells and the first production electric car to travel more than 200 miles on a single charge. It was a sign of the future and a stepping-stone to the more 'regular' electric cars that we see being launched today.
Just 2,450 cars were sold globally, yet it is the fact that it was a ground-breaking idea that made the world take note of Tesla and its intentions that makes it a solid consideration as a future classic. However, due to its rarity it may be difficult to find one to get hold of one in the first place. A 2012 example with just 4k miles on the clock is the only car currently for sale in the UK, and with an asking price of £225k it isn't the cheapest way to get hold of a possible future classic.
Part 2
These are just some of the cars that we feel have the potential to become future classics, some may take time, some may be completely off the mark, while others may already be on their way to future classic status. In Part 2 we will be looking at more vehicles that we feel may have the potential to become a desirable classic car, from SUV's, to hot hatchbacks, to saloon cars, to Japanese or JDM cars and then finally some interesting models well worth a look but that may already command a higher price.
Take a look our Part 2 HERE.
Future Classic Car Finance
If you are looking at purchasing any of the above vehicles, our expert team have over 17 years' experience in sourcing tailored car finance products, including these models mentioned above. Whatever type of car you're looking for, you can get in touch with us either by calling 0800 012 6666 or clicking here.
With over 1,200 Trustpilot reviews and three-time consecutive award winners of the Best Specialist Car Finance Provider award from 2020 through to 2022, you too can find out why thousands of people trust us time and time again to find a smarter, tailored funding solution when looking for your next dream car.
Voted Best Specialist Car Finance Provider three years in a row at the Car Finance Awards 2020, 2021 and 2022 having funded over £1.5 billion.
Make sure you follow us on Instagram, LinkedIn and Facebook to keep up to date with what's happening in the market and to see some stunning photos and videos of the amazing cars we fund.

Ready to know more?
Let Us Put You in the Driving Seat
Whether you're looking to arrange the finance on your next car, refinance an existing agreement or release equity from your current vehicle, your dedicated Account Manager will find a funding solution that's perfectly tailored to your needs.