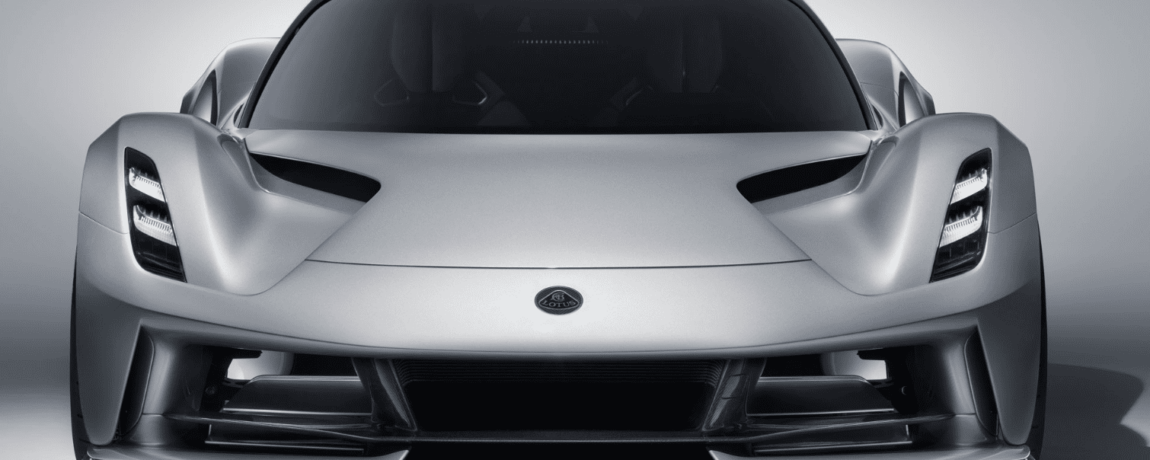 Lotus has unveiled their £2million fully electric hypercar, the Evija.
Lotus has unveiled their £2million fully electric hypercar, the Evija. Evija means 'the first in existence' or 'the living one'. Lotus have kept pretty quiet about this, their previous range of cars consisted of only three models the classic Elise, the Exige and the Evora. They've skipped the introduction of high-end supercars and jumped straight into the new era of hybrid electric hypercars, delving into the territory of the likes of the McLaren P1, this is certainly a very bold move by Lotus. This move reflects a totally new beginning for the British manufacturer and one that has aimed to turn Lotus into the legendary brand it used to be.
The Evija will be the most high powered production car ever built with a monstrous 2000bhp and a top speed of over 200+ mph. Boasting a claimed 0-60 time of around two seconds, a 0-186 time in nine seconds, newly innovated aerodynamics and a light frame, the Evija tackles to beat the best Nurburgring lap time of 6:45 set by the NextEV Nio EP9.
The aesthetics of this beast look like a fighter jet, particularly from the rear; this is because it has taken inspiration from the aeronautics industry. Lotus has packed this vehicle with unique styling and absolutely outrageous wind tunnels. The downforce this machine will make will surely be a benchmark for other manufacturers.
Only 130 of these brutally powerful monsters will be produced with a deposit of a quarter of a million pounds. The car should handle like your traditional Lotus and stick to the tarmac with optimum grip; this is down to the ducts, vents and a huge dynamic active rear spoiler. It also has five different driving modes, city, tour, range, sport and track, these optimised settings let the Evija utilise its staggering power figures where necessary and can be usable in multiple different environments.
Being all electric, the Evija has a claimed driving range of 250 miles. With the current charging technology we have the Evija will be able to charge to 100% in just 18 mins. The all-electric motors deliver a neck-breaking torque figure of 1,254 lb-ft. Just to put that into perspective that is around two and a half times the amount of torque from a BMW M5.
It appears we are approaching a new dawn in the motor industry. Audi E-Tron, Jaguar I-PACE and Tesla model everything are suddenly becoming popular in our new environmentally friendly world. The animalistic V10 cars we all know and love are becoming slowly less popular due to emissions standards and the push for an all-electric planet.

Ready to know more?
Let Us Put You in the Driving Seat
Whether you're looking to arrange the finance on your next car, refinance an existing agreement or release equity from your current vehicle, your dedicated Account Manager will find a funding solution that's perfectly tailored to your needs.