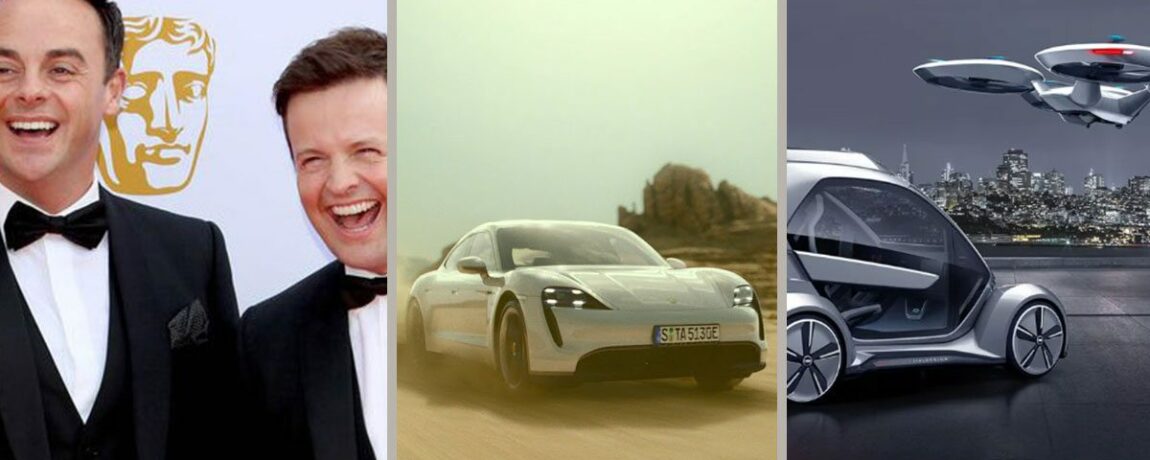 News you might have missed this week
From exciting announcements to the serious stuff – Oracle is always staying up to date with the latest news in the car industry. We've gathered the top three need-to-know stories from this week, so you don't have to.
The duo says they've "been fascinated" with the industry since they were teens. The new programme will be called Street Car Showdown and will follow "two teams going head-to-head as they attempt to convert a second-hand motor into a racing car".
Porsche x Star Wars
A new alliance is coming. #TheRiseOfSkywalker #StarWars #Porsche pic.twitter.com/w8Wu6sA5j9

— Porsche (@Porsche) October 16, 2019
The Taycan Turbo S "kicks up dust" as Porsche gear up for "two worlds to collide in spectacular fashion" to celebrate the release of Star Wars: The Rise of Skywalker. May the Porsche be with you!
Audi has suggested that "maybe this was a little too complicated for the world" as their plans for a flying taxi go into limbo. But, this week, Porsche announced their plans to also develop aero vehicles in collaboration with Boeing.
Get in touch and share the news stories that you've been following this week.

Ready to know more?
Let Us Put You in the Driving Seat
Whether you're looking to arrange the finance on your next car, refinance an existing agreement or release equity from your current vehicle, your dedicated Account Manager will find a funding solution that's perfectly tailored to your needs.