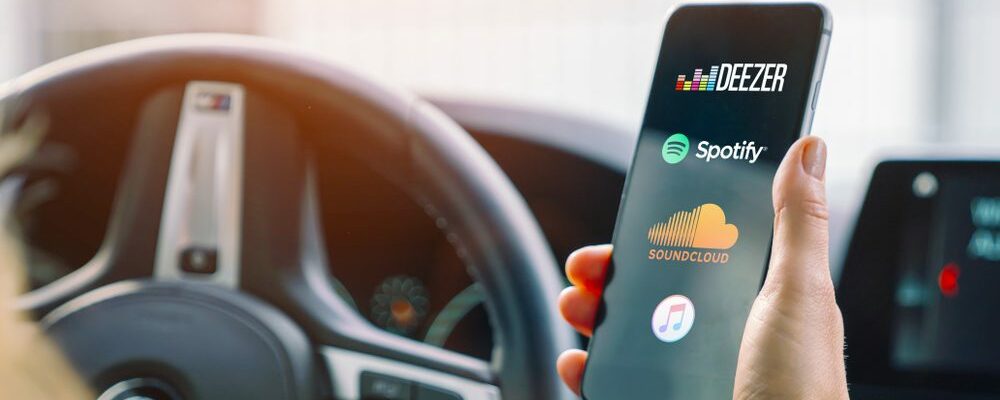 Oracle Finance's Driving Home for Christmas Playlist
Are you finishing work for the New Year this Friday? If you're looking to changing your car for your driving pleasure over Christmas, our office is open throughout the festive period (excluding official bank holidays).
In the meantime, here's some musical inspiration for that last commute playlist of 2019.
We Are Family, Sister Sledge
The ultimate song to prep you for the party season! This April, the song celebrated its 50th birthday and it's still a party playlist staple. That's an achievement!

Fairytale of New York, The Pogues
If there's one Christmas song to please all ages, it's this one. Everyone knows it, and most importantly – everyone loves to sing along to it!

Do they Know it's Christmas?
The song was first written in 1984 by Bob Geldof and Midge Ure. It raised more than 150m for famine relief and stayed at No 1 for five weeks. The Band Aid song has since been recorded and released another three times, and the Band Aid Trust still has an income of about 2 million a year.

I Wish It Could Be Christmas Everyday
Wouldn't that be lovely? Minus the cooking of a mammoth roast dinner daily, we quite like the sound of that! The song, by British rock band Wizzard was released more than 46 years ago and still makes it into the UK Top 40 every year.

Killing in The Name, Rage Against the Machine
With the sheer will power of the British public, this (not-so-Christmassy) song made it to Christmas Number 1 against the usual X Factor single that had bee dominating the Christmas charts for many years before. It was the song that split the nation!

Bohemian Rhapsody, Queen
This one's in the playlist in case your commute is that bit longer. A sing-along to this epic Queen song will keep you distracted for a whole six minutes.

Stay Another Day, East 17
Whether or not it's a Christmas song or not is up for debate, but the music video is still festive! Also, has anyone ever actually heard it played outside of the month of December?

Step into Christmas, Elton John
The song was released as a single in November 1973 and is still known as one of Elton John's most memorable songs. The B-side to the single didn't go down as well. Some media outlets have speculated that it's the reason the single never made it to number 1.
What's on your Christmas playlist? Get in touch on our Facebook and LinkedIn and let us know!
Other articles you might like:

Ready to know more?
Let Us Put You in the Driving Seat
Whether you're looking to arrange the finance on your next car, refinance an existing agreement or release equity from your current vehicle, your dedicated Account Manager will find a funding solution that's perfectly tailored to your needs.