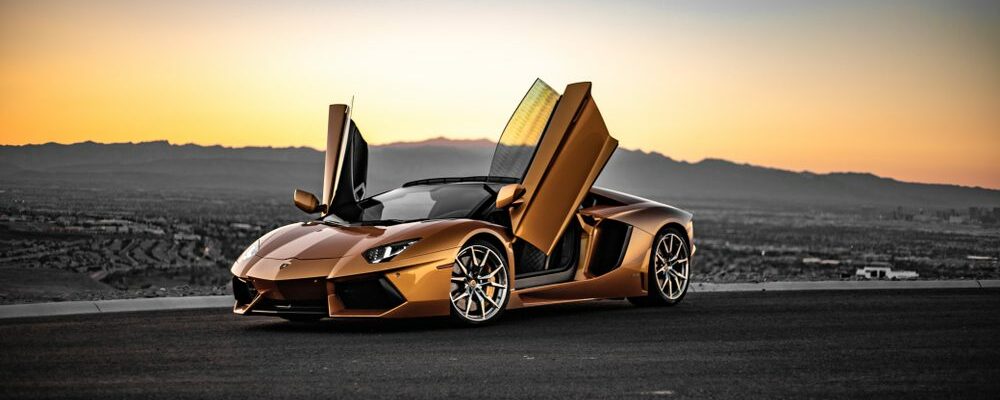 Oracle Finance's Top 10 Cars of the Decade
Here at Oracle Car Finance, it's been an incredible decade. Not only did we reach the milestone of funding £1 Billion for our customers, but we've also been in prime position to see some of the best (and worst) cars come and go. This week, we got nostalgic and picked our top ten favourite cars of the decade…
Mercedes SLS Black Series, 2013
The SLS Black Series has been a front runner in the Oracle office this year. We've even spent the last few weeks shooting some exciting photos for 2020, with the SLS being our model. Not only does the SLS look amazing with its famous gullwing doors, but CAR magazine gave this supercar five-stars for "feelgood factor". No wonder it got not one, but two votes from the Oracle Team! Account Manager, Edward Williams told us why this one's his favourite: "It has a stupidly big 6.2litre V8 engine powered through the rear wheels. It's hard to drive in a straight line!".

Lamborghini Urus, 2018
The Urus is another that's had a lot of attention from Oracle. Last month, we interviewed one customer that was lucky enough to collect his Urus straight off the production line. "It's something I've always wanted to do. Lamborghini is a huge company with a fantastic history, but they've still not forgotten that it's all about the customer experience". But even driving in the Urus is nothing short of an experience. It boasts supercar acceleration and can get you from 0-62mph in 3.6 seconds (and you can get to 124mph in 12.8 seconds!). Account Manager, Tom Williams nominated this one, but the whole Oracle Team love it too.

Ferrari F12 TDF, 2015
The Ferrari F12 TDF was named in homage to the old Tour de France road race which Ferrari won a few times. According to AutoCar, the F12 TDF "gets a lot more power" than the F12 Berlinetta. Account Manager and office car enthusiast, Callum voted this into the top ten of the decade for a variety of reasons. "It's absolutely nuts. It sounds like an F1 car and is a bit different from other Ferraris (purists don't read this part) with it being front-engine".

McLaren 12C, 2011
The McLaren 12C is special to Senior Account Manager, Dale as "it was the first car that McLaren had produced on their own since their road 1995 road car, the McLaren F1". Dale considers the 12C to be the car that "gave birth to the company today" and regards it as a "future classic".

Lamborghini Aventador, 2012
The Aventador is "laden with state-of-the-art technology" and is described by AutoCar as an "old-school supercar". The normally aspirated Aventador has a top speed of 217mph and can get you from 0-62mph in 2.9 seconds.

Porsche 918 Spyder, 2014
It would be rude not to include this one on our list. The 918 Spyder is one-third of the hypercar holy trinity. Along with LaFerrari and McLaren P1, these three cars used hybrid technology including carbon-fibre tubs, active suspension and active aerodynamics.
Ferrari F12 Berlinetta
Although as we've previously mentioned, the F12 Berlinetta doesn't give up as much power as the TDF, it's still made it onto our list. Marketing executive, Jonny Hannah voted for the F12 Berlinetta because "It's a head-turner for all the right reasons. It has an elegant look, amazing sound and is incredibly fast". What more could you want?

Chevrolet Camaro, 2012
The Camaro was given a four out of five-star review on AutoCar, and they sang the car's praises. "If you want an authentic modern-day muscle car, the Camaro hits many of the right notes and it's a more compelling overall package than a Mustang". The 2012 Camaro is the perfect mixture between new and old, with "very up-to-date tech and an old-school power unit".

Ferrari 488 Pista, 2018
The 488 Pista has been branded "the most powerful V8 engine in the Maranello marque's history". Pista means "track" in Italian, which seems a very fitting name for Ferrari's special series sports car! It was chosen "specifically to testify to Ferrari's unparalleled heritage in motorsports". As well as being in our cars of the decade, Jeremy Clarkson also voted for the Pista as his 2019 Supercar of the Year!

McLaren P1, 2012
Have we saved the best 'til last? Despite the P1 having only two votes from the Oracle team, Top Gear rated it 10/10. Is it the perfect car? The 903bhp hybrid hypercar is incredibly quick and is almost faultless. TopGear's review managed to sum it up in one sentence: "sheer velocity, technical achievement, daily driveability, the list goes on…".
What's been your favourite car of the decade? Get in touch on our LinkedIn or Facebook and let us know!

Ready to know more?
Let Us Put You in the Driving Seat
Whether you're looking to arrange the finance on your next car, refinance an existing agreement or release equity from your current vehicle, your dedicated Account Manager will find a funding solution that's perfectly tailored to your needs.