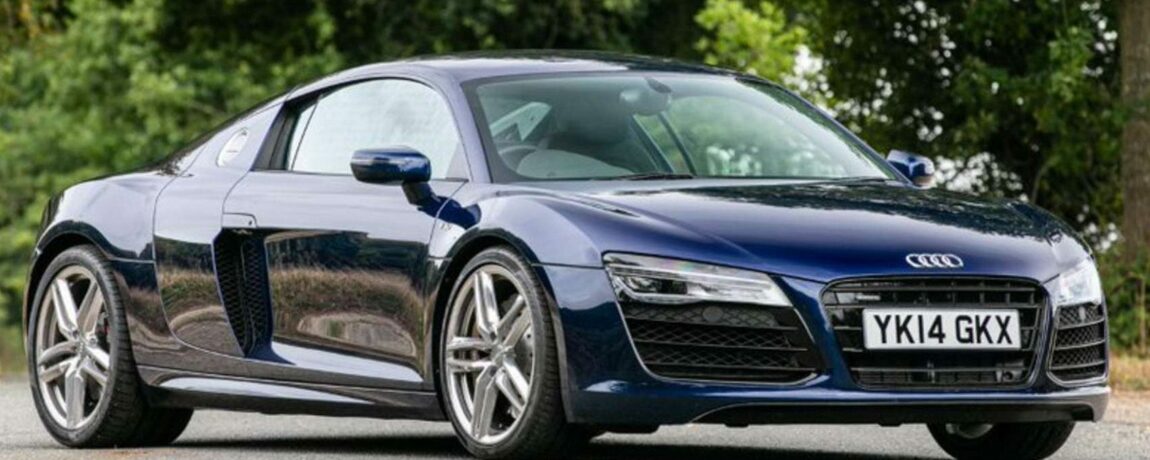 Silverstone Auctions NEC Classic Motor Show Sale – Affordable Supercars
Following our partnership with Silverstone Auctions we are counting down to their NEC Classic Motor Show Sale by taking a look at some of the lots that caught our eye due to be going under the hammer on Saturday 12th November, this time we are looking at some of the more 'affordable' supercars that are up for auction, a fantastic way to get hold of a piece of motoring exotica that may be less expensive than you thought.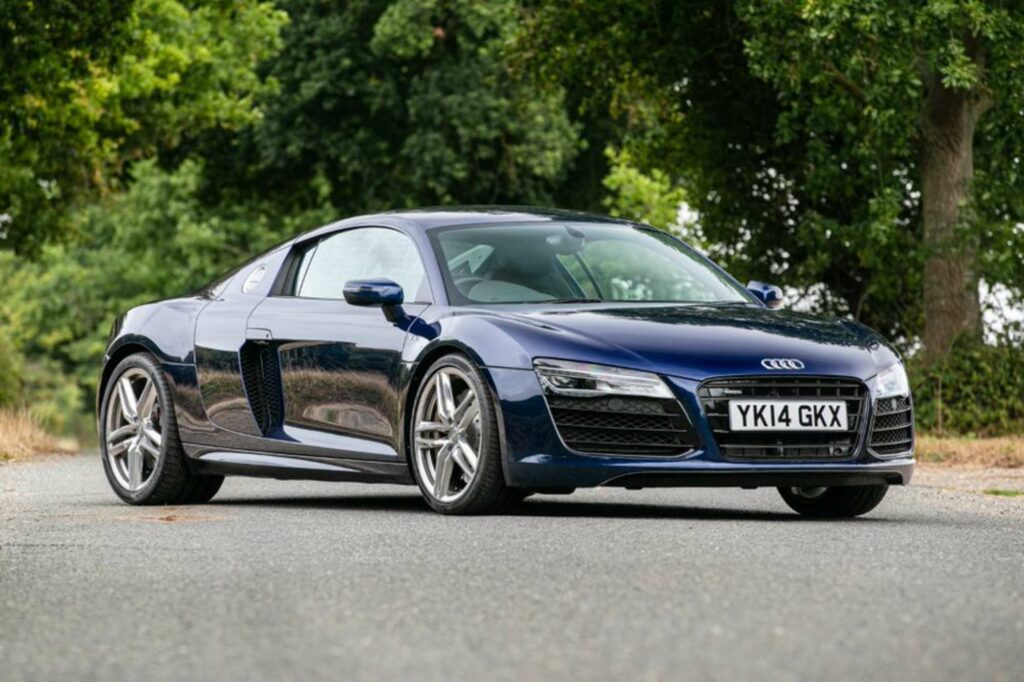 2014 Audi R8 V10
When Audi decided to branch out into the supercar market, they did it properly. Taking their legendary refinement and reliability and borrowing a 5.2 litre V10 from Lamborghini, the R8 V10 was everything you wanted in a supercar, and more. There is so much to like with the R8, stunningly beautiful to look at, incredibly fast and a naturally aspirated soundtrack to rival any other. It was also very easy to drive and had reasonable amounts of storage which meant that it could be used every day, not something usually associated with supercars.
Lot 658 is a one owner, Estoril Blue crystal effect example with just 419 miles on the clock. This really is the closest you can get to buying a 'brand new' original shape Audi R8 and with a guide price of just £60K-£70K, much cheaper than an actual new R8 too.
See more: Silverstone Auctions | 2014 Audi R8 Coupé V10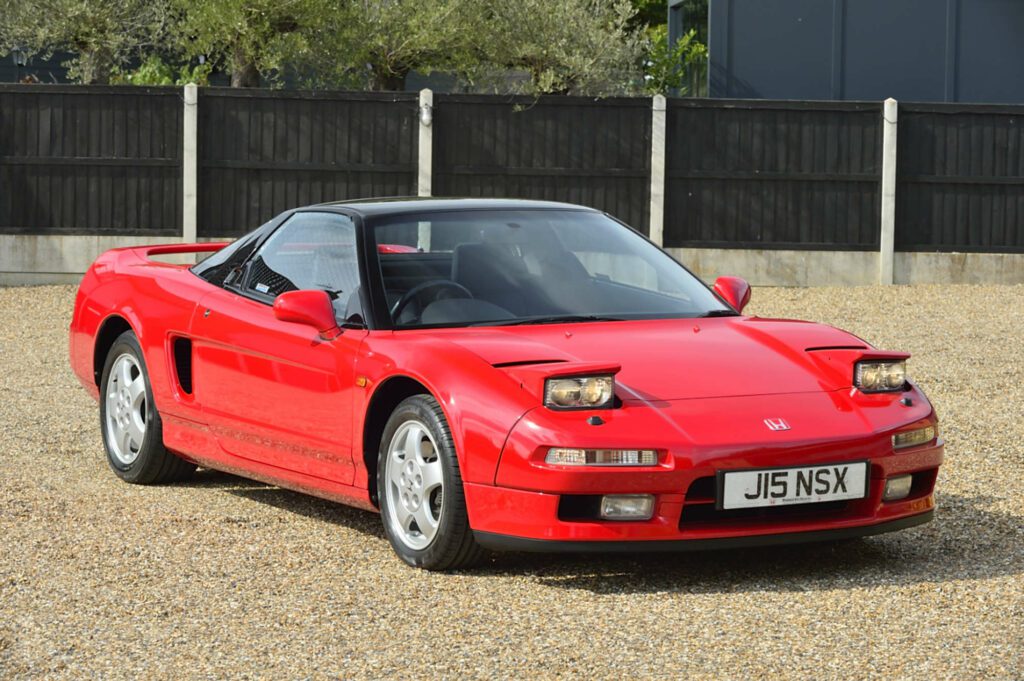 1992 Honda NSX
The Honda NSX may have had a bit of a rebirth with the current model showcasing the latest in hybrid technology, however the original NSX has more than enough to give it an 'iconic' status. Bullet-proof Honda engineering meant that it was the first supercar designed to be reliable and easy to live with on a daily basis, not something associated with supercars of the era. Not only that but its naturally aspirated 3.0 VTEC engine provided free-revving thrills and was also properly fun to drive thanks to chassis and suspension input developed and approved by a certain Mr Senna. And if it was good enough for him, it will probably be good enough for everyone else.
Lot 662 is a one owner, Formula Red example with just 11k miles on the clock complete with manual gearbox and non-assisted steering, the same specification as Ayrton's personal NSX. With a guide price of £110k-£130k, this 30-year-old supercar is a fantastically documented and original example, the perfect addition to any modern classic collection.
See more: Silverstone Auctions | 1992 Honda NSX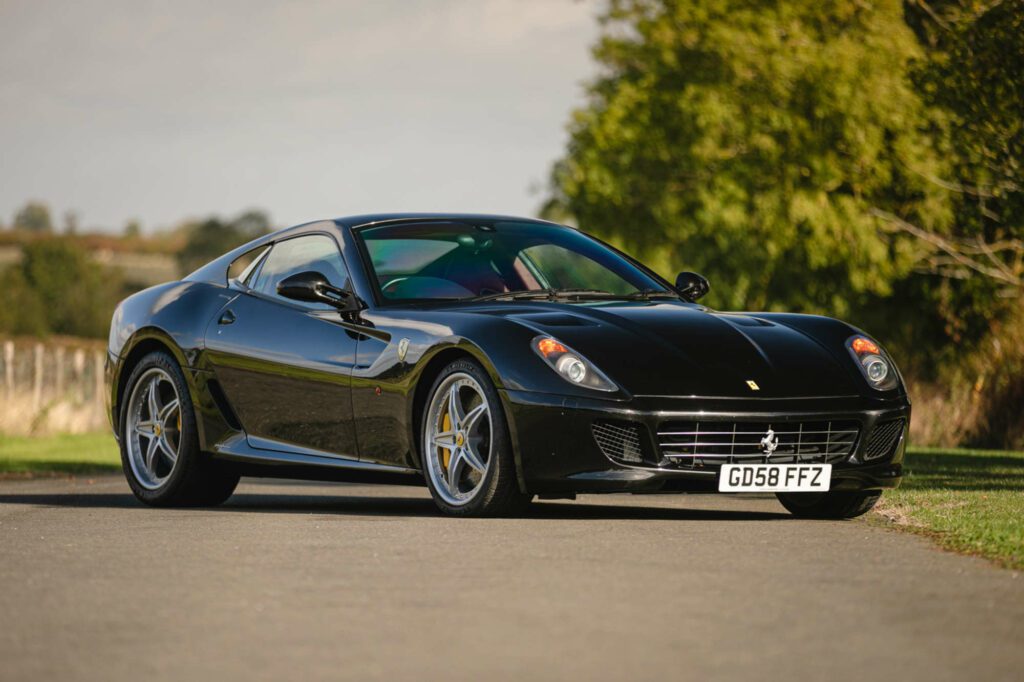 2008 Ferrari 599 GTB Fiorano (HGTE)
Ferrari's 599 GTB was, at the time, the forefront of technology and engineering. Designed to be a comfortable grand tourer yet packed with advanced features to ensure it handled the way a Ferrari should. With carbon-ceramic brakes, magnetic semi-active dampers, F1 derived stability and traction control, a lighting fast F1 super-fast gearbox and an all-aluminium chassis underneath the aerodynamically optimised bodywork, even the engine was a modified version of the 6 litre V12 found in the Enzo.
This Nero example has covered just 14k miles and benefits from being fitted with the Handling Turismo Evoluzione package (or HGTE) designed to bring a more dynamic driving experience to this already capable car. It may have been designed for grand touring, but the looks, performance and driving ability means it can also cut it with the best of 2000's supercars.
See more: Silverstone Auctions | 2008 Ferrari 599 GTB Fiorano (HGTE)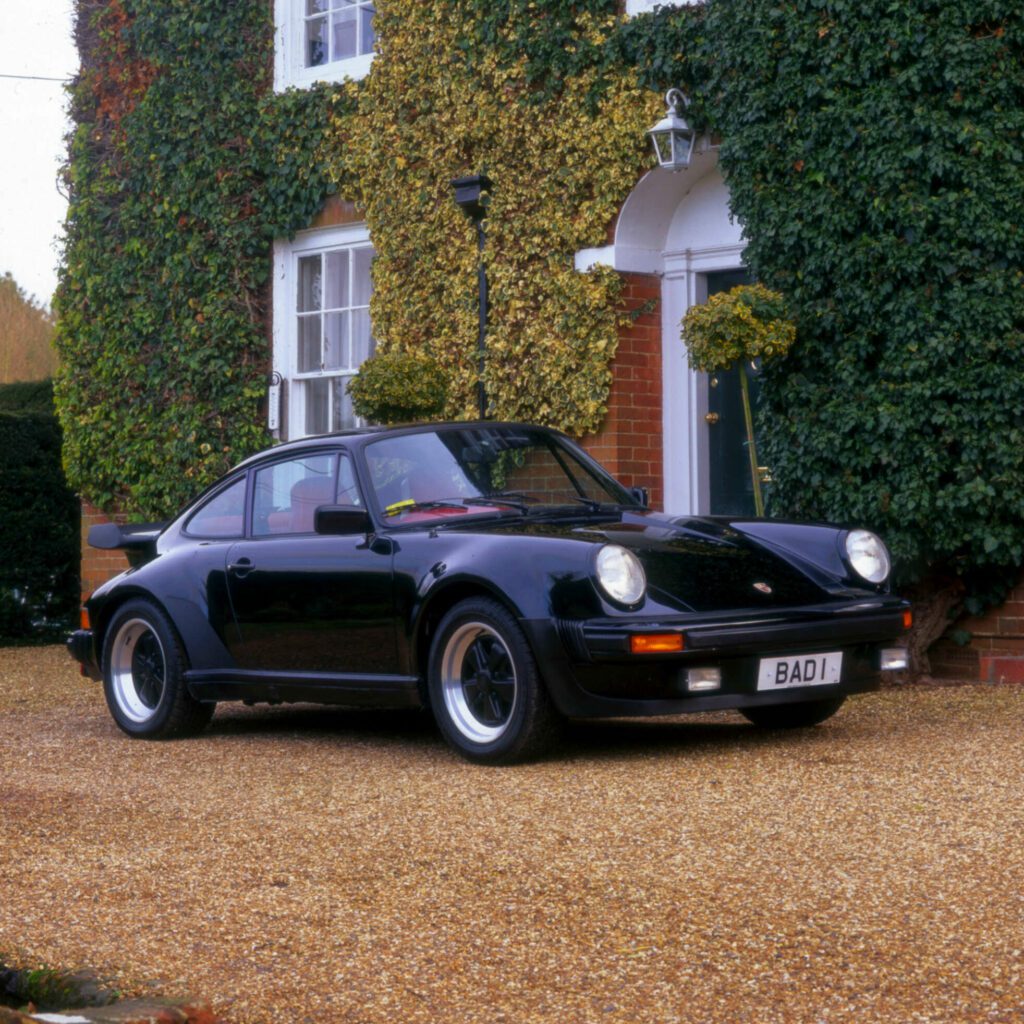 1980 Porsche 911 (930) Turbo 3.3
The iconic 911 has always used Porsche's legendary motorsport derived knowhow to produce one of the best handling sports cars around. The 930 Turbo however is a different beast entirely. Developed thanks to Group 4 homologation rules requiring 400 road car examples to also be built, the 930 Turbo combined a KKK turbocharger with the 3.0 litre Carrera RSR engine, enlarged to 3.3 litres and combined with an intercooler, to produce the definitive sports car of its era. The iconic flared wheel arches and 'tea tray' rear spoiler were a symbol of 1980's excess in every way possible.
This stunning Black example with Burgundy hide interior has covered just 11k miles and was formerly owned by Peter Grant, legendary manager of Led Zeppelin. Currently undergoing an extensive recommissioning after 15 years of very light use, this highly original car is a fantastic example of the 930 Turbo, and one of a handful available at the auction, with a guide price of £100k – £120K.
See more: Silverstone Auctions | 1980 Porsche 911 (930) Turbo 3.3-Litre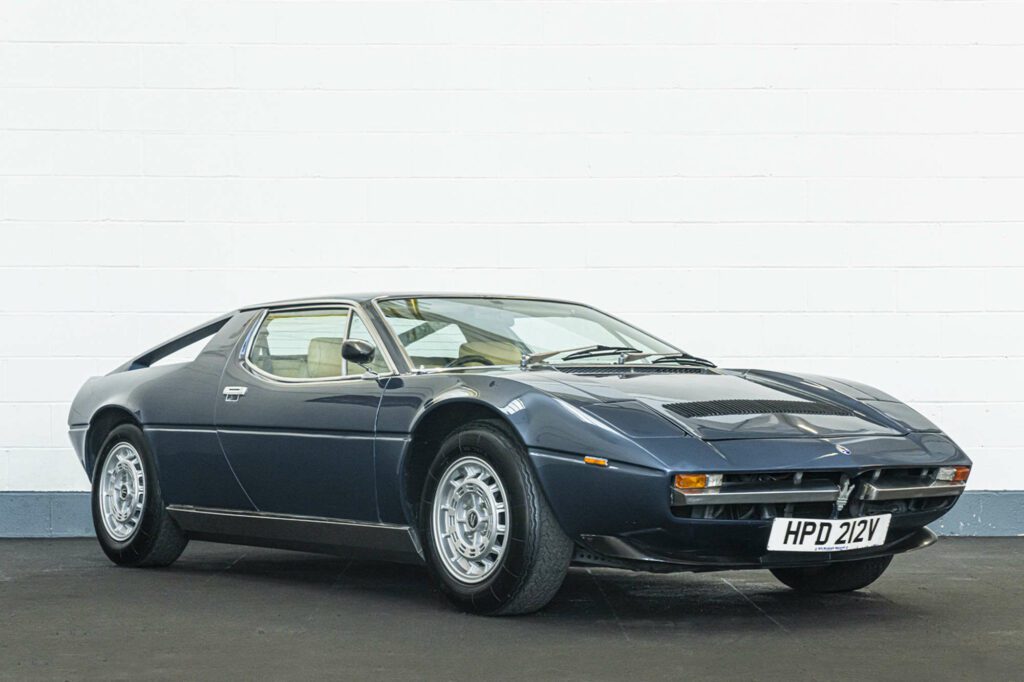 1980 Maserati Merak SS
The Merak was Maserati's attempt at a more civilised approach to the supercar. The exotic flying buttresses and low-slung seating said otherwise but the Merak offered practical considerations such as a larger boot space and space in the back for occasional passengers. Competition from the Ferrari Dino prompted Maserati to introduce the SS version with a more powerful engine and revised interior.
This Acapulco Blue example is a rare original right and drive model, one of just 300 in this form, and comes from an ownership of over 30 years with the current owner. With a fully documented history and continual care from a Maserati specialist, this stunning Merak SS is a rare car indeed. The car may not be classed as a 'supercar' by today's standards, but with a guide price of just £45k-£50k it offers 70's Maserati chicness at a very affordable price.
See more: Silverstone Auctions | 1980 Maserati Merak SS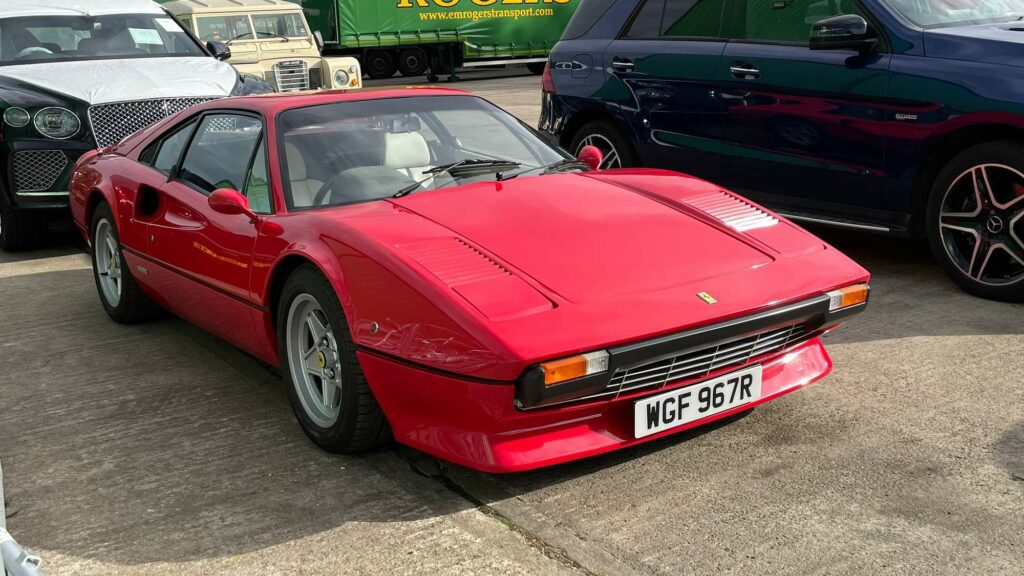 1976 Ferrari 308 Vetroresina
Ferrari's second V8 engined road car saw a return to Pininfarina styling, after the Bertone styled Dino, with the stylish 308. The earlier versions, pre-1977, saw the exceptionally aerodynamic bodywork crafted in glass fibre (hence the Vetroresina) which was the first time Ferrari had used this material for their road cars. Later models were subsequently produced with steel bodywork that added over 80kg of weight to the car which affected speed, handling and resulted in the possibility of corrosion.
This stunning example, one of just 154 right hand drive examples, finished in the iconic combination of Rosso Corsa with Crema leather interior and has been extensively maintained and refurbished over its lifetime. Looking to channel your inner Magnum P.I.? the guide price is £100k-£120k for this beautiful example.
See more: Silverstone Auctions | 1976 Ferrari 308 Vetroresina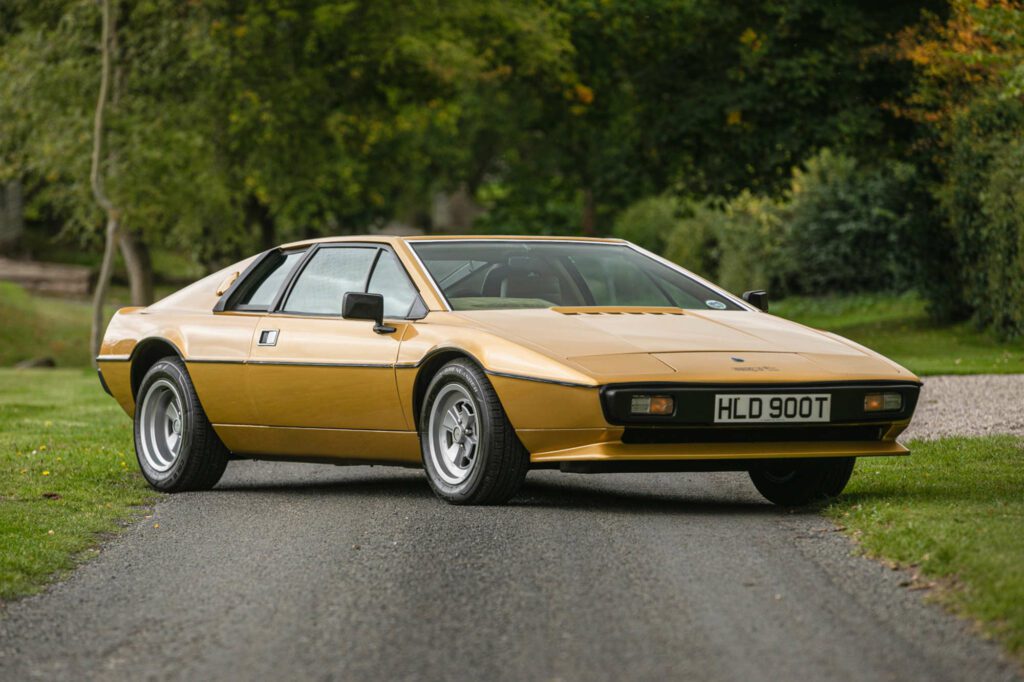 1979 Lotus Esprit S2
The Lotus Esprit is everything a supercar should be. The long wedge shape with very raked windscreen and sharp angular bodywork are everything you would draw as a young child drawing their dream car. Colin Chapman's relentless pursuit of perfection meant that the S2 improved plenty over the original S1 with revised bodywork, intakes and cooling ducts, different wheels, taillights, seats and interior instrumentation. The Esprit became an icon of Lotus' history and thanks in part to a certain fictional British secret agent, will always remain as one of the coolest cars of the 70's and 80's.
This Championship Gold example is believed to be the 10th of just 27 cars built to 'launch specification' and comes with a long history file including concours success and magazine features too. The guide price for this iconic piece of British car history is just £32k-£40k, surely one of the cheapest ways to own a legendary sports car with such an iconic following.
See more: Silverstone Auctions | 1979 Lotus Esprit S2
Oracle Auction Car Finance
At Oracle Finance we specialise in finding funding for cars that are to be bought at auction. Our expert Account Managers use our panel of specialist lenders to help you to find the perfect package, bespoke to you and your circumstances. We could help to get you approved at the top end of your budget up to 90 days before an auction with an agreement in principle, so that when that hammer drops, your funding is in place and you are ready to purchase the car of your dreams.
Our team are always on hand should you have any questions about arranging car auction finance and your dedicated Account Manager is ready to take your call today. With the Silverstone Auction less than a month away, why not speak to us now and get your funding in place before you miss being able to place that winning final bid.
Read more about our Auction Car Finance here: Auction Car Finance

Ready to know more?
Let Us Put You in the Driving Seat
Whether you're looking to arrange the finance on your next car, refinance an existing agreement or release equity from your current vehicle, your dedicated Account Manager will find a funding solution that's perfectly tailored to your needs.