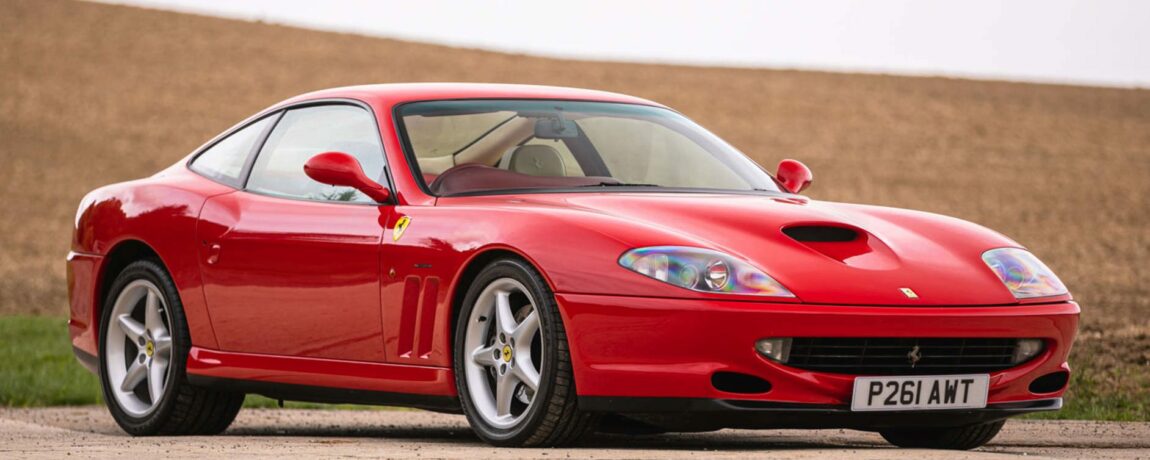 Silverstone Auctions NEC Classic Motor Show Sale – Grand Tourers
Following our partnership with Silverstone Auctions we are counting down to their NEC Classic Motor Show Sale by taking a look at some of the lots that caught our eye going under the hammer on Saturday 12th November, this time we are looking at Grand Tourers, the perfect cars for cruising long distances or for that effortless comfortable yet powerful drive to that weekend away in the countryside.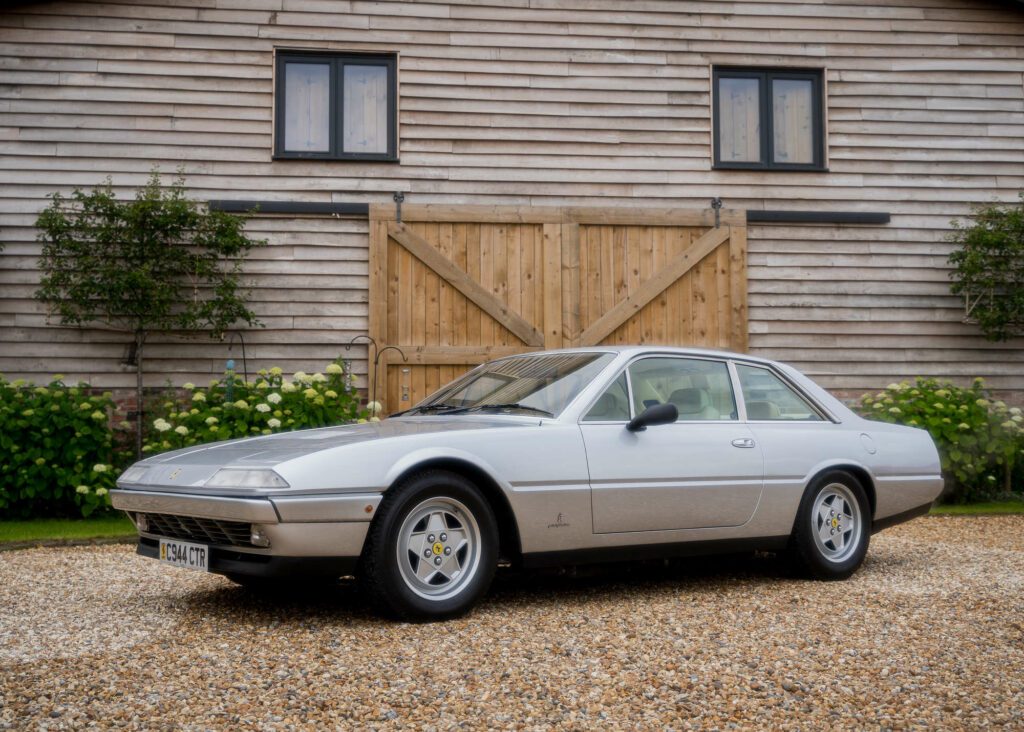 1986 Ferrari 412 2+2
The Ferrari 412 2+2 was the culmination of Ferrari's longest ever production series that started in 1972 with the 365 GT4 2+2. Front-engined V12 grand tourers that offered space and practicality, with seating for 4 passengers and an increase in luggage space, all wrapped in an elegant and stylish body. At the time, the model was a big success for the company with 574 cars built, of these 85 were produced as right-hand drive and 24 of those examples came with a manual gearbox.
This exceptional Argento Silver example is one of those rare right hand drive manual models with a stunning cream leather interior. With just 9k miles covered and a well-documented history as well as original handbook, service book and Ferrari toolkit, this example has to be one of the finest 412's available. Guide price for Lot 621 is £85k-£95k.
See more: Silverstone Auctions | 1986 Ferrari 412 Manual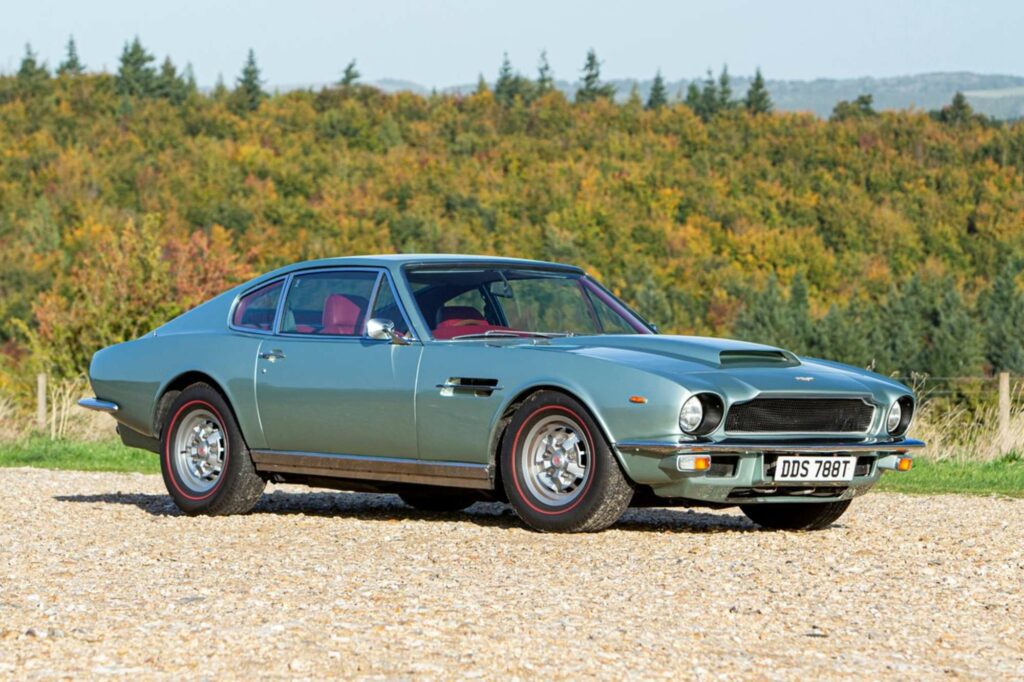 1978 Aston Martin V8 Series 3
Our Silverstone Auctions NEC Classic Motor Show Sale – Grand Tourers special wouldn't be the same without an appearance from Aston Martin. At the time of production, the Aston Martin name was a byword for build quality and refinement, as such each car was hand built over a period of 1,200 man hours and inspected rigorously at each step. The replacement for the DB6, the V8 was in production from 1969 to 1989 and was designed to be the consummate grand tourer with a powerful V8 engine, stylish body and sumptuous interior.
This exceptional car recently underwent a glass-out respray in stunning Jubilee Silver with a refresh of the deep red interior at the same time. With a guide price of £75k-£95k, surely this example represents one of the most stylish ways to enjoy covering mile after mile at ease. Not a fan of the Jubilee Silver? They also have a Classic Dark Green metallic car on offer too.
See more: Silverstone Auctions | 1978 Aston Martin V8 Series 3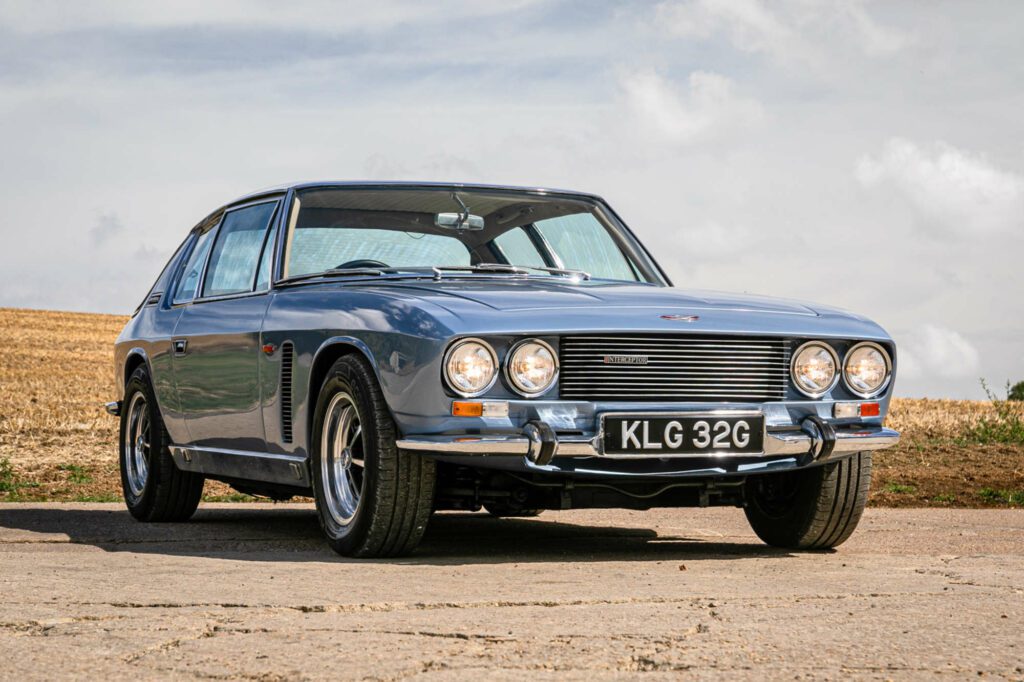 1969 Jensen Interceptor Mk1
If you are insistent that your grand tourer must be British and the Aston Martin V8 isn't quite 'muscle car' enough for you, how about this 6.3 litre Chrysler V8 engined Jensen Interceptor. With just over a thousand Mk1's built from 1966-1969, the classic British grand tourer was Italian designed by Carrozzeria Touring and the body built by Italian coachbuilder Vignale.
After a restoration project including a full respray in its original Crystal Blue, this stunning example is a classic example of the iconic British GT car and has covered just under 3k miles. With a guide price of just £50k-£55k, the car that once cost double the price of an E-Type, is now looking like a great way into the classic car scene.
See more: Silverstone Auctions | 1969 Jensen Interceptor Mk1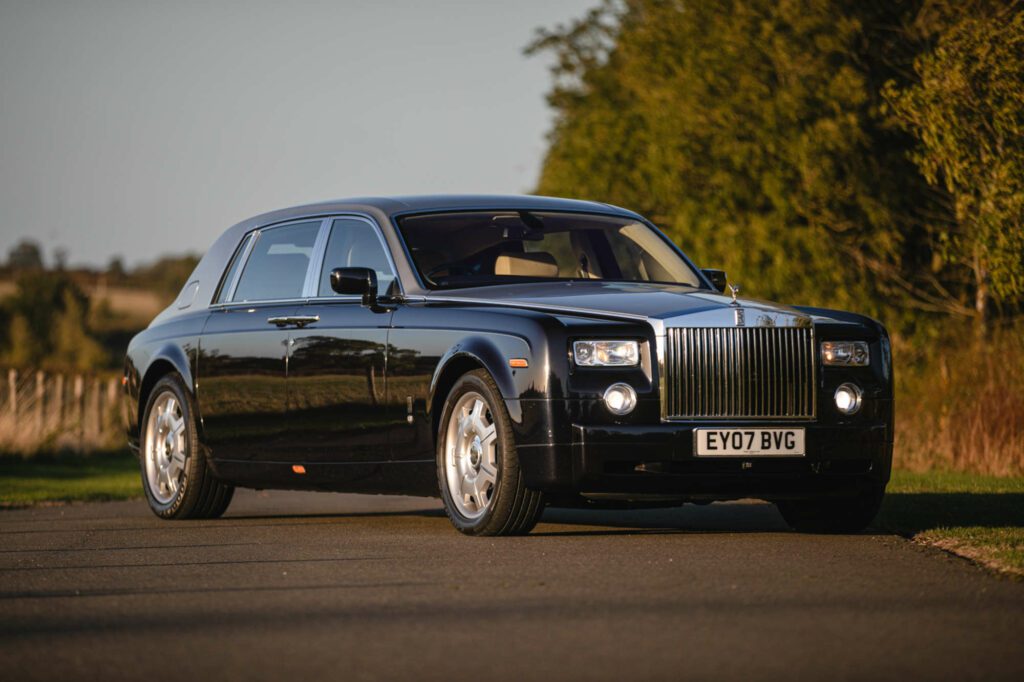 2007 Rolls Royce Phantom VII Extended Wheelbase
If your idea of grand touring is to drive around in the ultimate luxury, or even have someone do the driving for you, then look no further than the Rolls Royce Phantom. In extended wheelbase form the Phantom VII was a class above its rivals, confirming its reputation as the upmost in luxury, refinement and grandeur.
This exceptional Silver over Dark Blue example comes from a collector with a passion for Bentley and Rolls Royce and has a guide price of £60k-£70k, an incredible saving over the list price of £350k when new. Surely there is no other car at auction or on the market that can offer these levels of comfort and opulence at a similar price. Too grand for your tastes, 2 other Rolls Royce's and 2 Bentleys are also on offer from the same private collection of various ages and models.
See more: Silverstone Auctions | 2007 Rolls-Royce Phantom VII Extended Wheelbase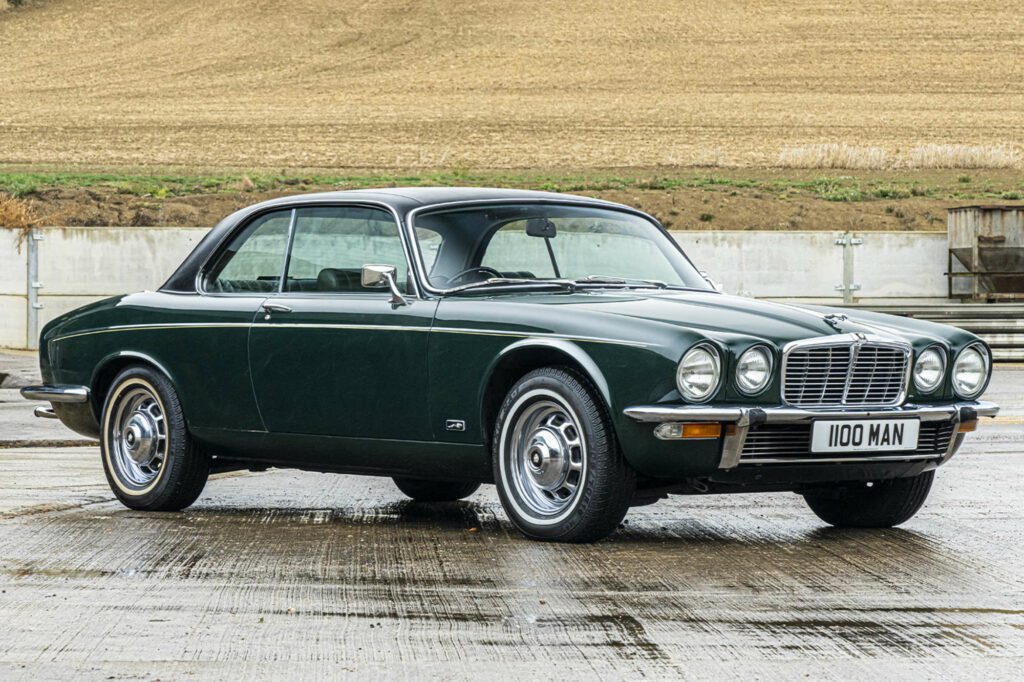 1997 Jaguar XJ-C 4.2
Based on the short wheelbase version of the XJ, the Coupe was produced in low numbers and was a very desirable version of the iconic XJ. With a pillarless hardtop able to be further accentuated by the ability to wind down both the door and side windows, the XJ-C was the sophisticated coupe choice of its day. The model is becoming an increasingly rare sight in coupe form, and this surely has to be one of the finest on the market.
Lot 672 is a 4.2 six-cylinder version finished in stunning British Racing Green with Apple Green leather interior and has covered just 18k miles in its 25 years. With a guide price of £45k-£55k this timeless example is sure to bring an elegant addition to any collection.
See more: Silverstone Auctions | 1977 Jaguar XJ 4.2C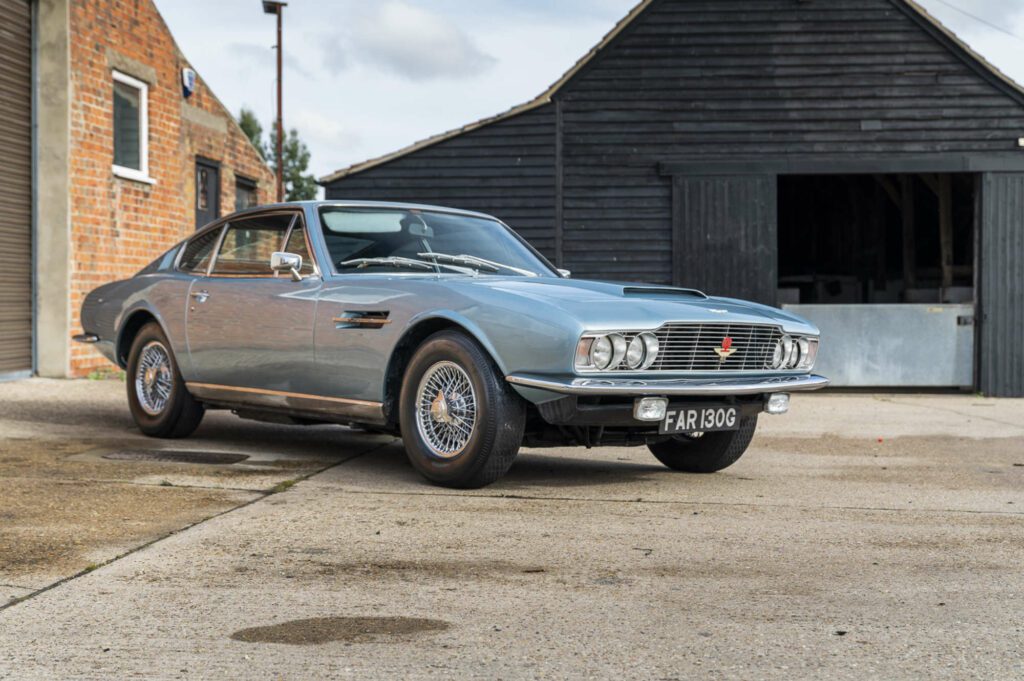 1969 Aston Martin DBS Vantage
Fresh from producing one of the most desirable cars of all time, the DB6, Aston Martin created its successor in the form of the DBS. Aimed at producing a better driving experience, the DBS offered independent suspension all round and a near perfect weight distribution. It also was longer, wider and more luxurious than its predecessor, creating the ultimate late 1960's grand tourer.
This particular car is the more powerful Vantage model, offering 325bhp from the 4.0 litre 6-cylinder engine. Just 68 right hand drive Vantage models were produced, and this example comes with a long history file and being a Series 1 with a manual gearbox, is undoubtedly the most desirable version. With a guide price of £100k-£120k, the DBS is a much cheaper way to get that authentic Aston Martin grand touring experience, without having to pay the excessive prices of the DB4, 5 or 6.
See more: Silverstone Auctions | 1969 Aston Martin DBS Vantage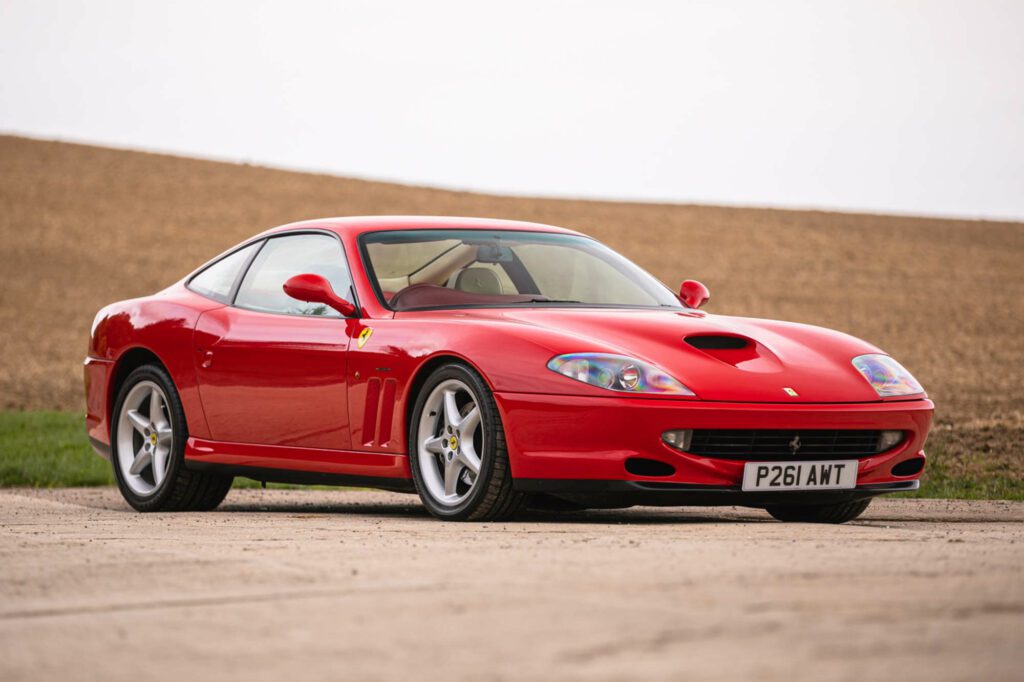 1996 Ferrari 550 Maranello
The 550 Maranello was a return to V12 front engined rear wheel drive cars for its 2-seater GT cars, not seen since the 365 GTB/4 Daytona era. The layout offered a more practical interior and the benefits of a larger load space to allow for that weekend luggage. Externally, the combination of the long bonnet and elegant lines used styling cues from Ferrari's history to ensure the car would remain part of the lineage for years to come.
Lot 677 is finished in the iconic combination of Rosso Corsa paintwork with Crema leather interior and comes with a comprehensive service record to match its sensible but seemingly thoroughly enjoyed mileage. The guide price for this stunning Ferrari Grand Tourer is £65k-£75k and represents a fantastic opportunity to purchase a car knocking on the door of future classic status.
See more: Silverstone Auctions | 1996 Ferrari 550 Maranello
Oracle Finance Auction Car Finance
At Oracle Finance we specialise in finding funding for cars that are to be bought at auction. Our expert Account Managers use our panel of specialist lenders to help you to find the perfect package, bespoke to you and your circumstances. We could help to get you approved at the top end of your budget up to 90 days before an auction with an agreement in principle, so that when that hammer drops, your funding is in place, and you are ready to purchase the car of your dreams.
Our team are always on hand should you have any questions about arranging car auction finance and your dedicated Account Manager is ready to take your call today. With the Silverstone Auction less than a month away, why not speak to us now and get your funding in place before you miss being able to place that winning final bid.
Read more about our Auction Car Finance here: Auction Car Finance | Get Car Finance Approved Before You Bid (oraclefinance.co.uk)

Ready to know more?
Let Us Put You in the Driving Seat
Whether you're looking to arrange the finance on your next car, refinance an existing agreement or release equity from your current vehicle, your dedicated Account Manager will find a funding solution that's perfectly tailored to your needs.