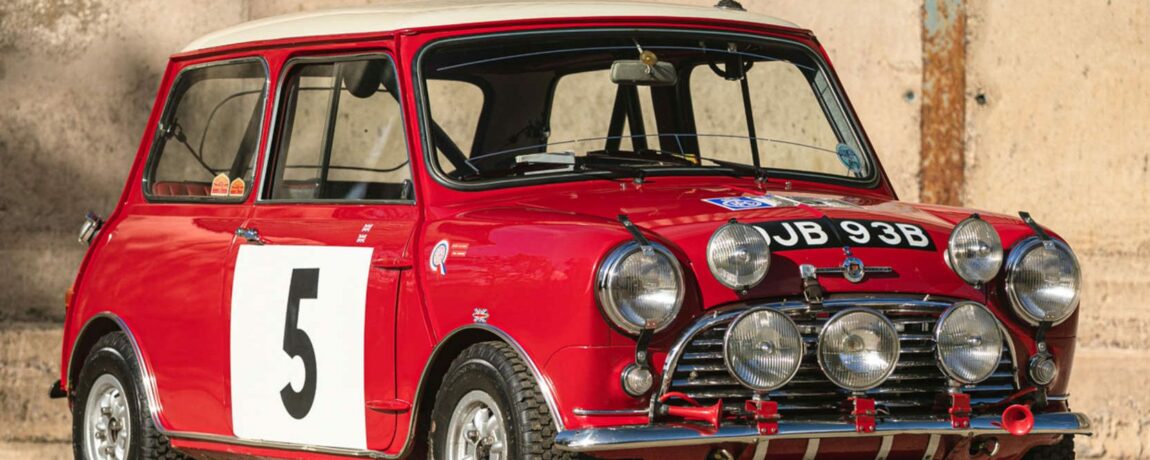 Silverstone Auctions NEC Classic Motor Show Sale – Racing Cars
Following our partnership with Silverstone Auctions we are counting down to their NEC Classic Motor Show Sale by taking a look at some of the lots that caught our eye due to go under the hammer on Saturday 12th November. This time we are looking at racing cars. Those that were developed on the track or on a rally stage and are available for you to own your very own piece of racing history.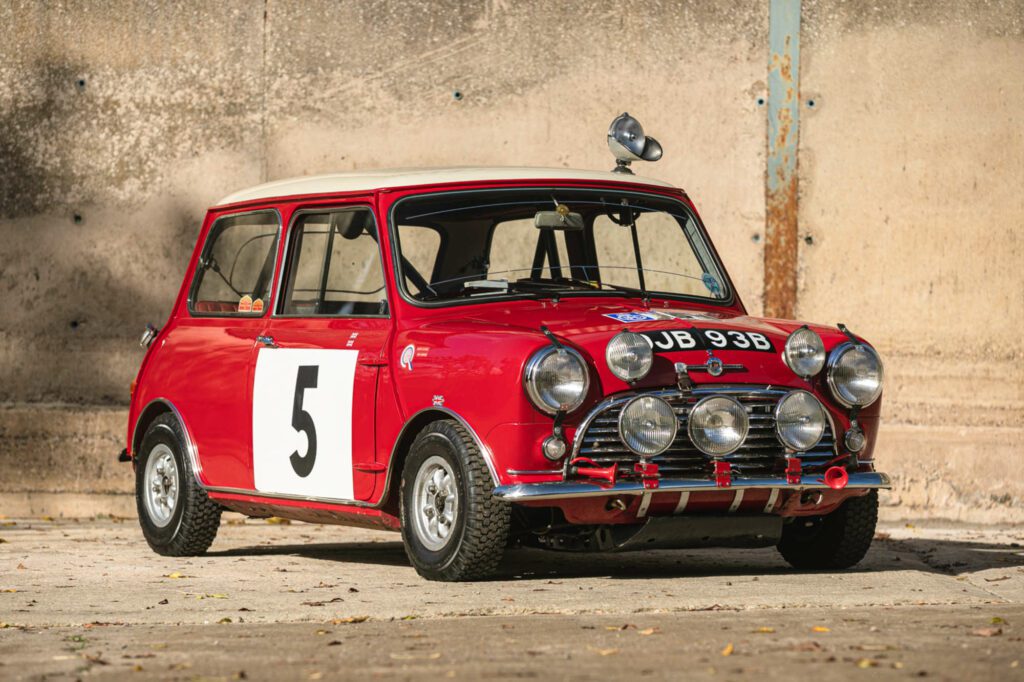 1964 Mini Cooper 1275 S
The works Mini Coopers of the 1960's are some of the most iconic rally cars ever to compete on the rallying stage. The perfect demonstration on how light and nimble can outperform cars that are far more powerful, the Mini's rallying success is a testament to the vision of John Cooper's belief that the car could also be a performance icon.
This 1275 S added to that legend by winning the RAC Rally of Great Britain in 1965 in the hands of Rauno Aaltonen and the Scottish Rally the following year with Tony Fall. This fully restored example is one of the most correctly specified and detailed of the ex-works Minis in existence and is offered from one of the UK's highly regarded collections. With a guide price of £110k-£150k this motorsport legend is a genuine piece of rallying history, and one completed to such a high and authentic standard.
See more: Silverstone Auctions | Ex-Works 1965 RAC Rally and 1966 Scottish Winning, 1964 Mini Cooper 1275S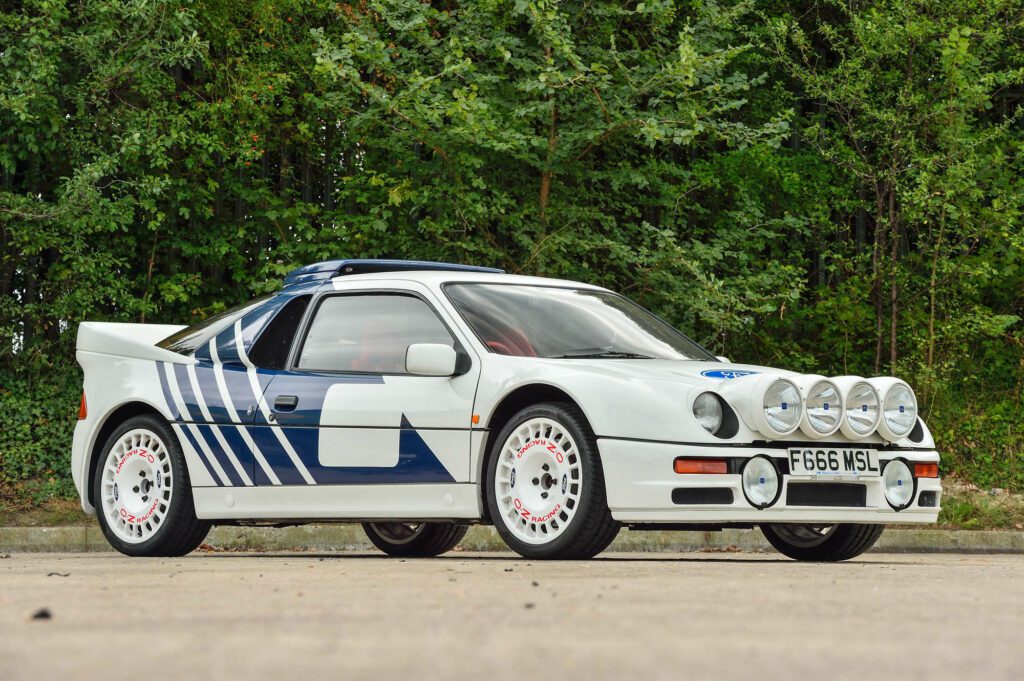 1988 Ford RS200
The Ford RS200 is one of the wildest creations that the world of rallying has ever produced. Built for the fearsome Group B era, the RS200 was designed and built specifically to compete at the very top, not converted from an existing road car like its competitors. The homologation rules at the time meant that a certain number of road cars were also needed to be produced in order to compete and this car is one of 90 cars Ford converted to road use. It may have creature comforts such as carpets and some interior features but the car is undoubtedly the RS200 rally fans fell in love with.
This particular example has received Ford Motorsport Blue and White livery, a light pod, seatbelt harnesses and 300bhp engine upgrade to add to its racing heritage. With a guide price of £225k-£275k this represents a rare opportunity to acquire one of Ford's most iconic rally machines.
See more: Silverstone Auctions | 1988 Ford RS200 ●

1999 Subaru Impreza WRC
The Subaru Impreza is one of the most successful rally cars of all time, with 6 World Rally Championships, 46 victories and 122 podium finishes. It made household names of so many legendary drivers and firmly takes its place as one of the sport's biggest icons.
This 1999 Impreza WRC is the final competing example in the world and has broken records and recorded victories around the world in various liveries and competitions. The car is presented in immaculate condition thanks to a full bare shell rebuild just 800 miles ago and comes with an extensive spares package and a fully documented set of results. A rare opportunity to buy a piece of rally royalty on offer with a guide price of £220k-£260k.
See more: Silverstone Auctions | 1999 Subaru Impreza WRC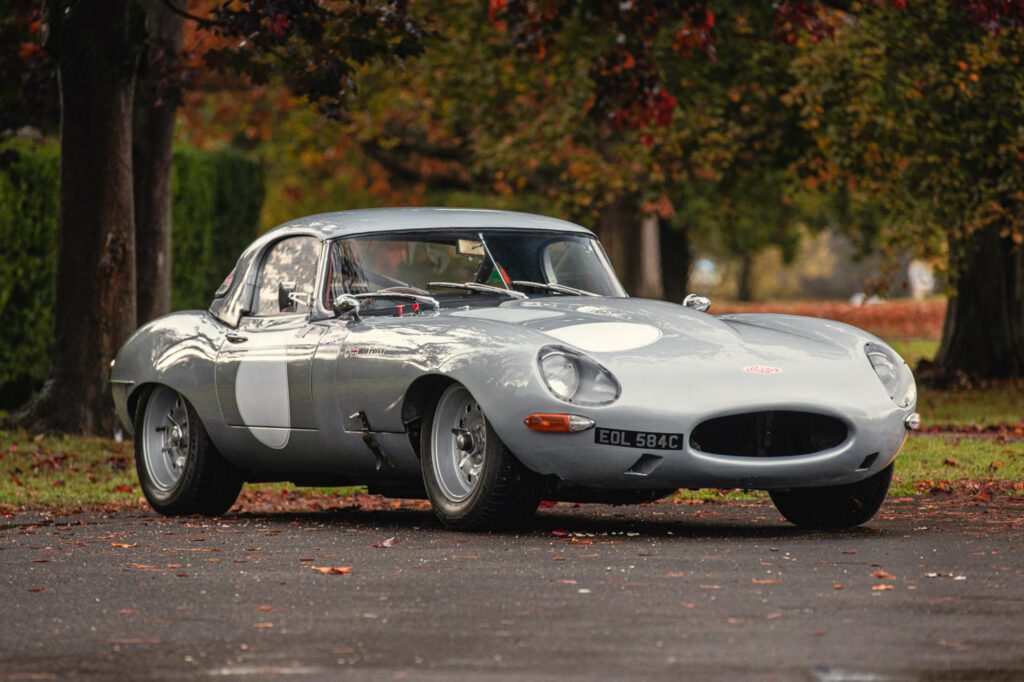 1965 Jaguar E-Type Series 1 Roadster Semi-Lightweight
As racing stories and history goes, this E-Type surely has one right up there with the best. Selected off the production line to be turned into a semi-lightweight car for competition use, the car was built to the same spec as the special-order factory cars by E-Type specialist Jeremy Broad. The car has been driven by Sir Stirling Moss, at the 1991 Mountain Challenge and given praise for its handling and comfort, then by Graham Warwick to win the Manx Classic. A decade later at Donington Park by Win Percy (who reportedly left his own D-Type in order to get the opportunity to drive the car) and has also being driven nationally and internationally since.
The racing provenance of this car speaks for itself and despite the car being set up for racing, is said to be remarkably capable for normal road use. With a guide price of £120k-£160k, this exceptional example would be an exciting addition to any collection and sure to offer a conversation piece that few other E-Types can match.
See more: Silverstone Auctions | 1965 Jaguar E-Type Series I 4.2-Litre Roadster 'Semi-lightweight' Ex-Stirling Moss & Win Percy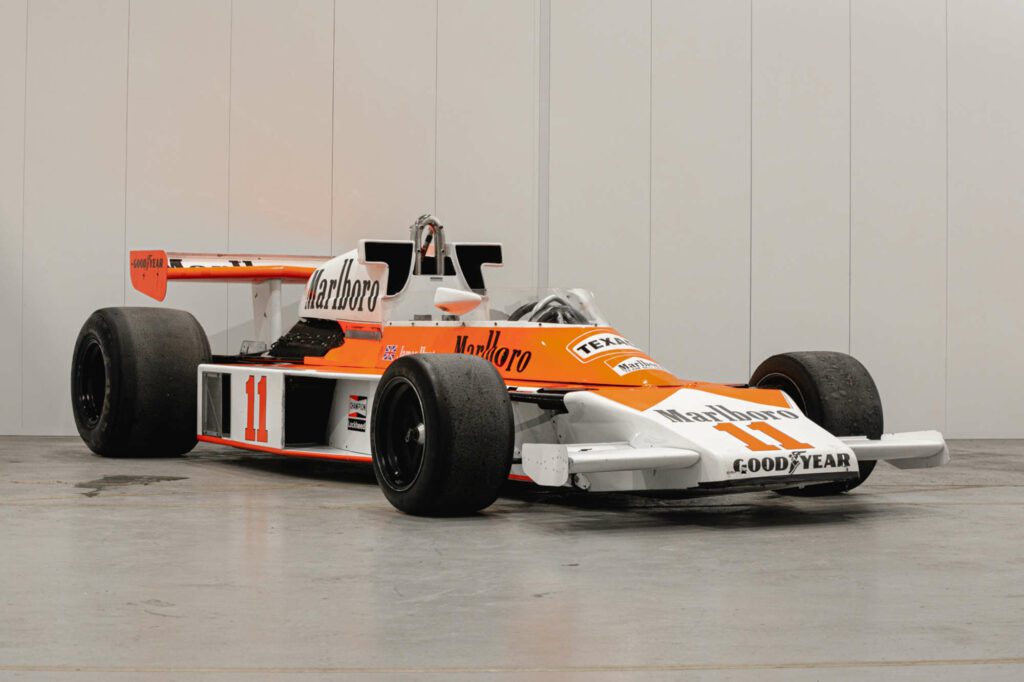 1976 McLaren M23 Replica
One of just 2 cars built to be used for the 2013 Ron Howard film 'Rush' depicting the 1976 Formula One World Championship rivalry between James Hunt and Niki Lauda. The film needed readily available replicas that were indistinguishable from the originals so the car features convincible patina to the metalwork. precise attention to detail and completely accurate Marlboro racing livery.
It may not be the original 1976 McLaren M23, but for the price and useability, it will be difficult to find something so attainable to add to your collection. The guide price for this piece of film and replica of racing history is £50k-£80k.
See more details: Silverstone Auctions | 1976 McLaren M23 Replica from the film 'Rush'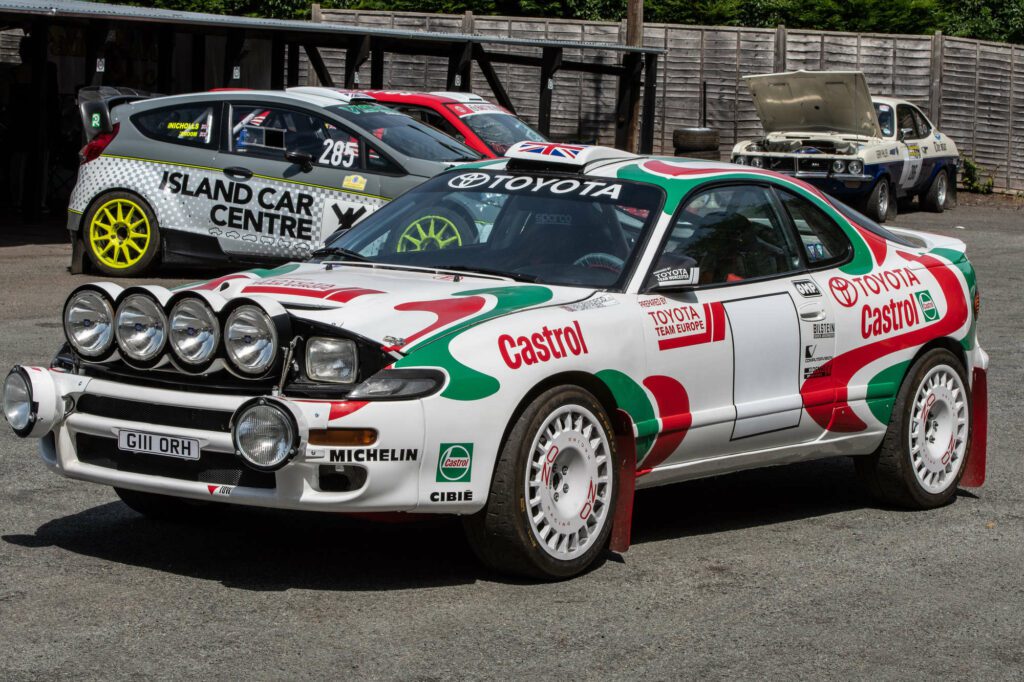 1994 Toyota Celica ST185
A 1990's Toyota Celica and the Castrol livery is one of those combinations that is instantly recognisable amongst motorsport fans. This fantastic car, originally conceived for Group N, enjoyed a run in the UK for the British Rally Championship and then later in the Ugandan Championship, before returning to compete in Ireland. In later life it was rebuilt in a bare shell restoration to near Group A standard, including that iconic livery, and is even taxed, MOT'd and available to be used on UK roads.
This exceptionally clean car continues the resurgence of 90's rally cars with a guide price of £100k-£120k, and is an increasingly rare and interesting proposition for any rally motorsport enthusiast.
See more details: Silverstone Auctions | 1994 Toyota Celica ST185
2000 Mitsubishi Lancer Evo VI Tommi Makinen Edition
Built to commemorate 4 World Rally Championships in a row, the Mitsubishi Lancer Evo VI Tommi Makinen Edition paid homage to rally royalty. The 'standard' Evo VI was already a blisteringly quick car, however the Tommi Makinen Edition featured a whole host of upgrades to make the car even quicker and more responsive, as well as cosmetic enhancements too. A limited run of just 250 cars, the 'Passion Red' examples, of which just 50 came to the UK, automatically received the iconic racing decals and were seen as the ones to have by rallying aficionados.
With so many cars imported at later dates, this official UK-market example is one of just 212 cars that featured the 'Special Colour Package' racing decals and is a low number example; 17. The guide price of £70k-£80k shows how serious the future classic status of the car is of arguably the ultimate iteration of all road-going Mitsubishis.
See more: Silverstone Auctions | 2000 Mitsubishi Evo VI Tommi Makinen Edition – UK Spec
Oracle Auction Car Finance
At Oracle Finance we specialise in finding funding for cars that are to be bought at auction. Our expert Account Managers use our panel of specialist lenders to help you to find the perfect package, bespoke to you and your circumstances. We could help to get you approved at the top end of your budget up to 90 days before an auction with an agreement in principle, so that when that hammer drops, your funding is in place, and you are ready to purchase the car of your dreams.
Our team are always on hand should you have any questions about arranging car auction finance and your dedicated Account Manager is ready to take your call today. With the Silverstone Auction less than a month away, why not speak to us now and get your funding in place before you miss being able to place that winning final bid.
Read more about our Auction Car Finance here: Auction Car Finance

Ready to know more?
Let Us Put You in the Driving Seat
Whether you're looking to arrange the finance on your next car, refinance an existing agreement or release equity from your current vehicle, your dedicated Account Manager will find a funding solution that's perfectly tailored to your needs.