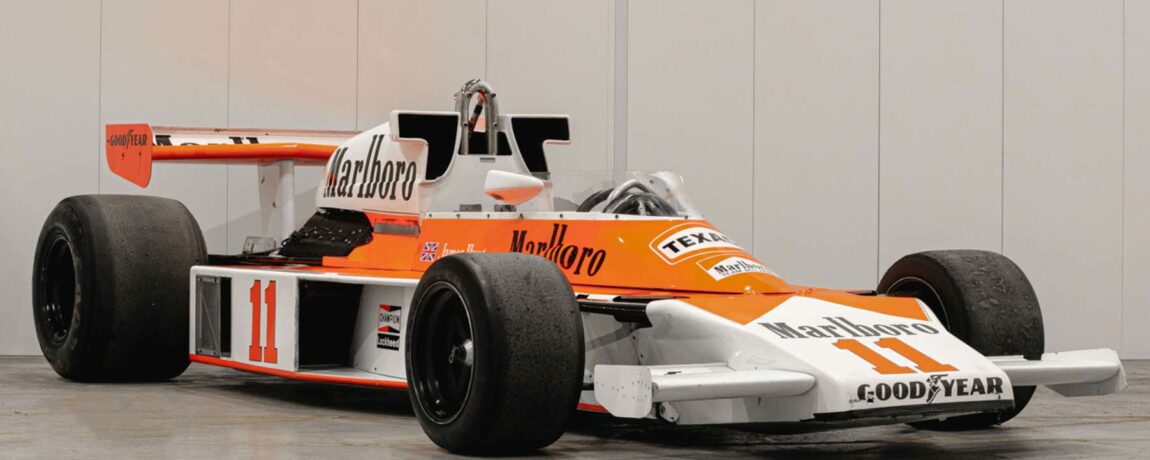 Silverstone Auctions NEC Classic Motor Show Sale – Rare Examples
Following our partnership with Silverstone Auctions we are counting down to their NEC Classic Motor Show Sale by taking a look at some of the lots that caught our eye going under the hammer on Saturday 12th November, this time we are looking at rare examples, ones with limited runs, special editions or those that the like may never be seen again.
1981 DeLorean DMC-12 'AXI'
The DeLorean Motor Company story is one of trials and tribulations that unfortunately ended in catastrophe. The iconic star of the 'Back to the Future' movies, the DMC-12 was something the like had never been seen before, or been seen since, with the combination of brushed stainless-steel bodywork, gullwing doors and futuristic styling making this car something certainly unique.
The 'AXI' is what makes this particular DMC-12 a very rare prospect. One of just 3 factory conversions to right hand drive, re-engineered with more power and created for senior managerial use and demonstration purposes. The cars had upgraded brakes, redesigned rear light clusters, smaller indicator repeaters, a black front grille with integral DMC badge, unique headlight trims and roof antenna, even the speedometers were changed to show 140mph instead of the normal 85mph. The guide price for this slice of 80's motoring history is £80k-£90k and is offered from the personal collection of the DeLorean Owners' Club UK.
See more: Silverstone Auctions | 1981 DeLorean DMC-12 – 1 of 3 'Factory AXI' Right-Hand Drive Cars

1976 McLaren M23 Replica
One of just 2 cars built to be used for the 2013 Ron Howard film 'Rush' depicting the 1976 Formula One World Championship rivalry between James Hunt and Niki Lauda. The film needed readily available replicas that were indistinguishable from the originals so the car features convincible patina to the metalwork. precise attention to detail and completely accurate Marlboro racing livery.
It may not be the original 1976 McLaren M23, but for the price and useability, it will be difficult to find something so attainable to add to your collection. The guide price for this piece of film and replica of racing history is £50k-£80k.
See more details: Silverstone Auctions | 1976 McLaren M23 Replica from the film 'Rush'

1980 Vauxhall Chevette HS-X
In the late 1970's, Vauxhall's attempt to increase their racing pedigree saw them enter the international rallying scene. As the rules and regulations at the time meant that any car you entered must have a certain number of road-going versions, and 'homologation specials' were born. The Chevette HS (for Homologation Special) received a larger engine, racing inspired bodywork and upgraded brakes, axles and suspension. Not content with the rarity of the original HS, famed Vauxhall Dealer Mamos of Greenford created these dealer special 'X' derivatives with black paintwork, instead of the HS's Silver, and bespoke graphics for each customer.
This rare HS-X is one of just 10 cars built and one of just 3 that is thought to still be in existence. This example is surely one of the most desirable Vauxhall's of the era and with a guide price of £32k-£38k represents a rare opportunity to acquire a car that is bound to be a future classic.
See more: Silverstone Auctions | 1980 Vauxhall Chevette HS-X

1975 Bricklin SV-1
The SV-1 was an attempt at creating a safe and economical V8 sports car for the US market, even the model initials stood for 'Safety Vehicle One'. Designed by the man who created the original Batmobile, the SV-1 had safety built into every aspect of the car. With powered gullwing doors, a unique feature until Tesla created the Model X, the car came in 5 'safety' colours, had no cigarette lighters or ashtrays as it was considered unsafe, and came with an integrated roll cage and 5mph impactable bumpers and side beams.
This example is thought to be only one of a few running and driving in the UK and has enjoyed appearances on the concours lawn at the Goodwood Festival of Speed no less. With a guide price of £22k-£30k, this rare, little-known sports car is something you are surely not going to see passing you in the street.
See more: Silverstone Auctions | 1975 Bricklin SV-1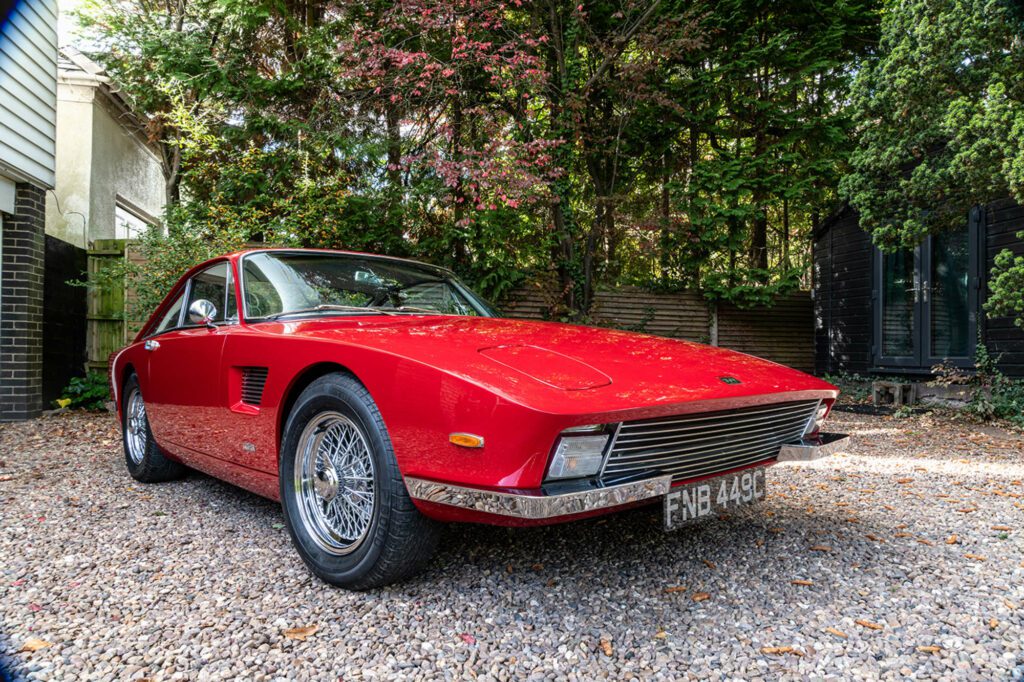 1965 TVR Trident
The TVR Trident was a concept car that was fully intended to go into production, however budget issues and ownership changes meant that the project never got off the ground. With bodywork crafted by Italian coachbuilders Carrozzeria of Turin mated to a stretched TVR Griffith 200 chassis, the car had received a full restoration by Sir Stirling Moss' ex-racing mechanic.
As well as being the world's only right hand drive Trident coupe, the car has previously been featured at the Blenheim Palace Salon Priv, the Goodwood Festival of Speed Cartier Style et Luxe and was on the stand at the 1965 Turin Motor Show. The guide price is £80k-£100k and is a very rare opportunity to acquire something that is the only one in existence.
See more: Silverstone Auctions | 1965 TVR Trident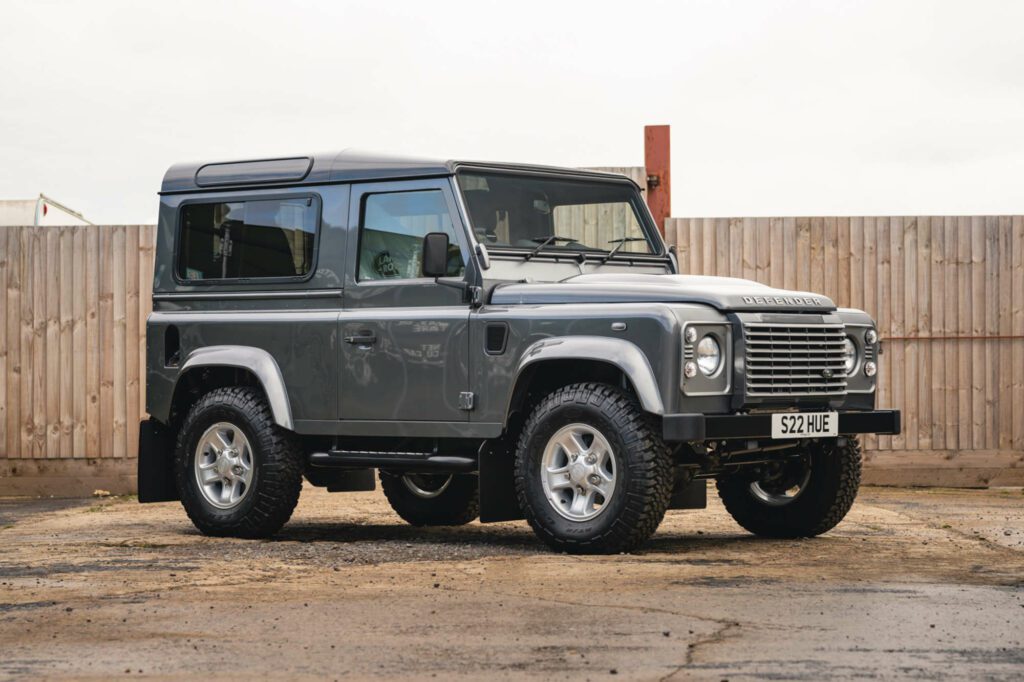 2016 Land Rover Defender 90 XS 2.2 TDCi
With all these rare and exotic cars on the list you may be wondering what a 2016 Land Rover Defender 90 XS is doing in our rare cars feature, however, this one stands out that bit more than any other 2016 Defender 90, it has delivery mileage. With just 16 miles on the clock, this is a genuine opportunity to purchase a brand new 'original' shape Land Rover Defender. Regularly serviced and stored in A1 condition, the vehicle has never been driven on the road and is stored in temperature controlled, dehumidified conditions.
With a guide price of £60-£70K this unique Land Rover Defender 90 XS is surely an opportunity to acquire a 'proper' Defender that is unlikely to be seen again. The perfect addition to a Land Rover enthusiasts collection or those who simply have to have the best example of a model.
See more: Silverstone Auctions | 2016 Land Rover Defender 90 2.2 XS TDCI – 16 miles from new

2005 Morgan Aero 8 Series 2
When the Aero 8 was introduced in 2000, despite its traditional styling, in Morgan terms it was revolutionary. The chassis was made from aluminium, with an Ash wooden substructure, and despite an opulent and luxurious interior, the lightweight car weighed a little over 1100kg. Despite this, under the bonnet was a 4.4 litre BMW V8 which meant supercar rivalling pace and fantastic handling thanks to that light weight. The exterior updates and desire to make the body as aerodynamically efficient as possible meant that original critics damned the headlights for their cross-eyed appearance, but having aged incredibly well, the feature has become a part of its desirability.
This stunning example is one of only 9 right hand drive Aero 8's and has had just one owner in its 17-year history. The combination of Bentley Silver Pearl metallic paintwork and Old Yarwood Red leather interior suit the Morgan's traditional styling and the guide price of £50k-£60k are a very tempting proposition.
See more: Silverstone Auctions | 2005 Morgan Aero 8 Series 2
Oracle Auction Car Finance
At Oracle Finance we specialise in finding funding for cars that are to be bought at auction. Our expert Account Managers use our panel of specialist lenders to help you to find the perfect package, bespoke to you and your circumstances. We could help to get you approved at the top end of your budget up to 90 days before an auction with an agreement in principle, so that when that hammer drops, your funding is in place, and you are ready to purchase the car of your dreams.
Our team are always on hand should you have any questions about arranging car auction finance and your dedicated Account Manager is ready to take your call today. With the Silverstone Auction less than a month away, why not speak to us now and get your funding in place before you miss being able to place that winning final bid.
Read more about our Auction Car Finance here: Auction Car Finance | Get Car Finance Approved Before You Bid (oraclefinance.co.uk)

Ready to know more?
Let Us Put You in the Driving Seat
Whether you're looking to arrange the finance on your next car, refinance an existing agreement or release equity from your current vehicle, your dedicated Account Manager will find a funding solution that's perfectly tailored to your needs.