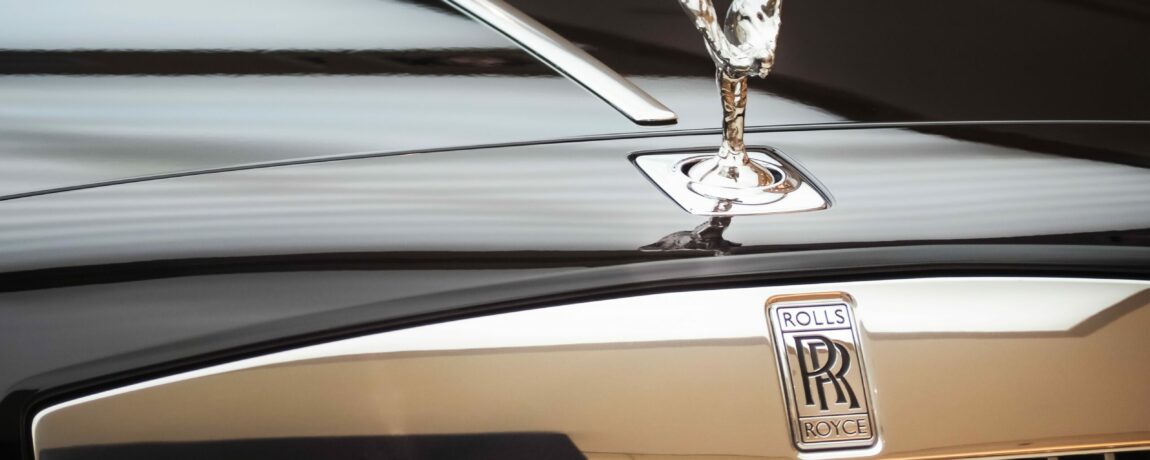 The History of the Rolls Royce Phantom
The luxury, British Rolls Royce automotive brand is jam-packed full of exciting history. After originally existing as engine suppliers, Henry Royce built his first motor car in 1904, which later lead to the establishment of the Rolls Royce brand in March of 1906 with the lunch of the Silver Ghost. As brilliant as the Ghost was after being named the best car in the world in its time, we're putting an even more historically enticing model under the spotlight…
…the 2023 model for the Rolls Royce Phantom is waiting in the wings for release! We're incredibly excited about this since it will be six years since the Phantom has received an upgrade. To celebrate this, the team at Oracle have taken a look at this iconic luxury car through the ages from the 1920s, to the modern-day high-tech model which is packed with modern conveniences. Read on for more on one of the world's most coveted luxury cars.
Rolls Royce Phantom I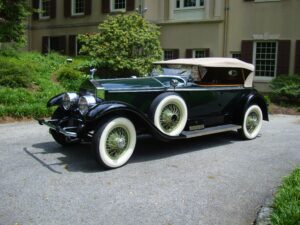 Manufactured from 1925 to 1931, the Phantom I was created as a replacement for the Silver Ghost, fitted with an engine upgrade from its predecessor comprising a pushrod-OHV straight-6 engine. Throughout its time, mechanical upgrades were carried out such as the cylinder heads being made from aluminium instead of cast iron. All upgrades contributing to a top speed of 90mph… impressive at the time!
Rolls Royce Phantom II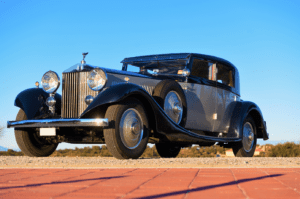 From 1929-1936, Rolls Royce introduced their final 40/50 hp vehicle with 1680 models being manufactured due to the economic impact of the Great Depression on US society. The Phantom II also contained the same 7.7-litre engine as the Phantom I, but this time comprised a synchromesh system which took effect between gears two and four. This was complimented by a lowered frame for greater handling and control capabilities, and thus enabled this model to consistently maintain high speeds.
Rolls Royce Phantom III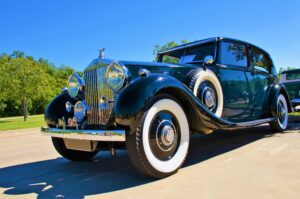 The next stage in the history of the Rolls Royce's Phantom is the Phantom III. Produced from 1936-1939, packed with slightly smaller 7.32 V-12 engine and 24 spark plugs, this model could complete a 0-60mph stint in 16.8 seconds. As many Bond fans will also know, the Phantom III made an excellent feature in the 1964 James Bond Goldfinger film. The black and yellow car was able to withstand the weight from the large quantity of gold being smuggled across Europe by Auric Goldfinger.
Rolls Royce Phantom IV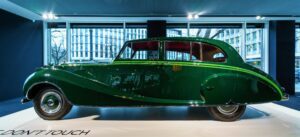 The fourth generation Phantom was a very limited production, with just eighteen built between 1950-1956 making it the rarest ever Rolls Royce model. These post-war Phantoms were sold to the Royal Family alongside heads of states to be used in parades. To support the car's commercial use in parades, the 18 Phantom IV's each embodied a straight 8-engine so they could travel long distances at low speeds.
Rolls Royce Phantom V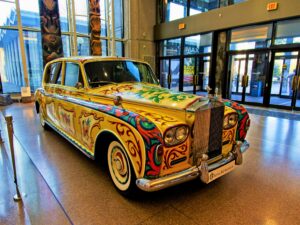 Next up, we have the Rolls Royce Phantom V which took the spotlight in the automotive industry from 1959-1968. This model was a slick limousine with a four-speed automatic transmission and power assisted steering for greater control and an enhanced driving experience. It was also Inspired by the elegant Silver Ghost II and incorporated a Hydra-Matic gearbox produced by General Motors. The Phantom V also took popularity amongst the most renowned celebrities at the time, the image of this Phantom is actually the one owned by John Lennon! It is kept on display in the glass lobby at the London Royal BC Museum.
Rolls Royce Phantom VI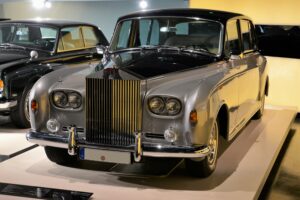 The sixth generation Phantom was produced from 1968-1990. Even though this model was in production for 22 years only 374 cars were built. The exterior was very similar to that of its predecessor, except there were numerous upgrades beneath the metal, including an engine capacity increase from 6,230 cc to 6,750 cc and a three-speed automatic gearbox with a torque converter.
Rolls Royce Phantom VII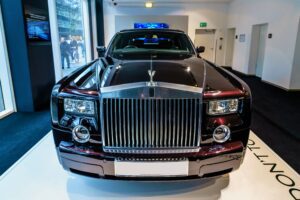 From in 2003 the Rolls Royce Phantom VII hit the market and revolutionised the physique of Rolls Royce cars with a new modernised shape and style. BMW had just recently purchased the right to use Rolls Royce's name and logo in 1998. These changes collectively managed to revive and reinstate the Rolls Royce name in the market as makers of top-end luxury cars. Further on from this success, additional seventh generation Phantom models joined the product line until 2017, such as the EWB (extended wheelbase), Drophead Coupe and Coupe.
Rolls Royce Phantom VIII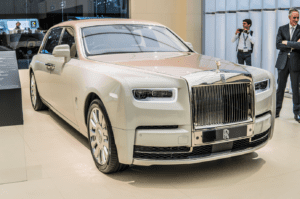 In 2017, the eighth generation was released by Rolls Royce as the second Phantom to be manufactured under the ownership of BMW and by far still one of the most prestige British luxury automobiles to this day! The incredible Phantom VIII beholds an aluminium chassis and a brilliant 6.75 -litre twin turbo V12 engine delivering an immense quantity of power. Just two days after being released, the Phantom VIII was unveiled at "The Great Eight Phantoms" London exhibition at Bonhams auction house in Mayfair. However, this day also showcased the newest Rolls Royce alongside its 7 predecessors mentioned in this article. A true insight to the history of the amazing Rolls Royce Phantom.
So what do we know about the next generation of Rolls Royce Phantom so far?
The main change from the 8th to the 9th edition of the Phantom are redesigned headlights and a modified pantheon grille, which also incorporates an enhanced Rolls Royce badge for a modernised appearance. The Phantom will still contain the remarkable turbo-charged V12 6.75-litre engine which was implemented in the Phantom VIII, providing a swift 0-60mph time of just 5.1 seconds.
Rolls Royce's bespoke coachbuilding service will also be back in action to produce a limited-edition Phantom Platino model with a unique silver-white paint finish. There will even be hand-embroidered silk and leather interior with bamboo-derived fabric in the rear passenger seats, encompassing true luxury and comfort. These innovative developments alongside a pothole detection camera signals the car to adjust the suspension to adapt to the road, allowing the Phantom to glide effortlessly on the road unlike any other model before.
If you are currently on the hunt for your next luxury car, are looking to re-finance a current agreement or want to release equity from a current vehicle, speak to a member of our expert team and see what options are available for you.
You can get your free quote by calling us on 0800 012 6666 or by clicking here and completing our short online quote from.
If you'd like to keep up with some of the amazing vehicles that have been #FundedByOracle, check out our social media channels: Facebook, LinkedIn or Instagram.

Ready to know more?
Let Us Put You in the Driving Seat
Whether you're looking to arrange the finance on your next car, refinance an existing agreement or release equity from your current vehicle, your dedicated Account Manager will find a funding solution that's perfectly tailored to your needs.