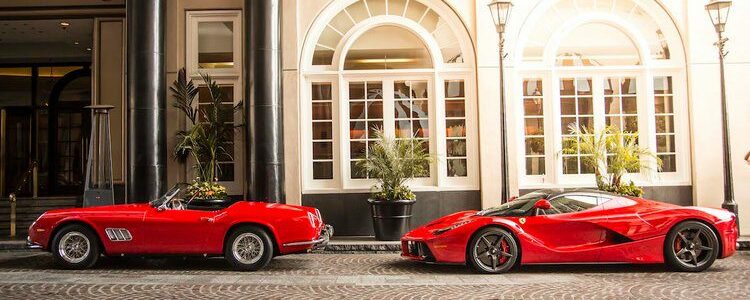 The top 3 Ferraris of all time
Ferrari has been the driving force behind the supercar phenomenon.  Founded in 1947, Ferrari has over 70 years of experience, craftsmanship and sublime design.  These are the top 3 models they have ever produced, scored on history, favourability, styling and performance.
Number 1:  Ferrari 458 Italia
Specifications:
Top speed – 202 mph
0 – 60 – 3.4 seconds
Maximum Torque – 398 lb-ft
Brake Horsepower – 562
When the Ferrari 458 was unveiled in 2009 as a replacement for the Ferrari 430, it quickly became the benchmark for the supercar world.
One of the key reasons is because of the engine.  The engine note from the V8 is truly amazing, it was one of the last churning V8 engines that were naturally aspirated.  It's powered by a 4.5-litre V8 engine that delivers a total of 570bhp at 9,000 rpm and a peak torque of 398 lb-ft at 6000 rpm.
The car is beautiful in every sense of the word, with a wonderfully sculpted body styled by Pininfarina the looks are scintillating and you can't fault this car at any angle.  From the rear, you have a wonderfully placed trio of exhaust pipes that emit that amazing V8 sound.  Mounted behind the sloping glass is the red polished Maranello V8 which matches the beauty of the body shape perfectly.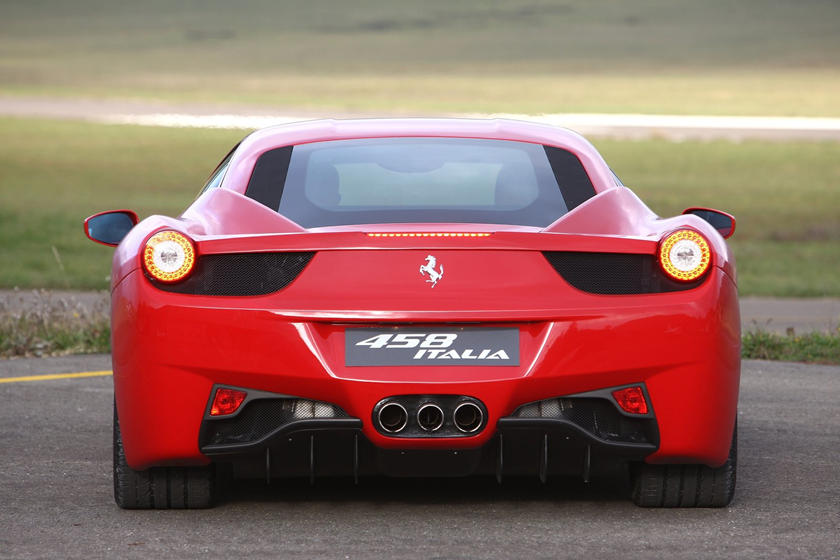 Number 2: Ferrari LaFerrari
Almost 1,000 horses.  Say that again, 1,000 horses.  That statistic alone is enough to put this car in the Top 3, but it definitely isn't just the horsepower that makes this wild hypercar in our top 3 Ferraris, there's a lot more to it than that…
Specifications:
Top speed – 217 mph
0 – 60 – 2.6
Maximum Torque – 663 lb-ft
Brake Horsepower – 950
To achieve this staggering amount of horses, Ferrari has a 6.3 litre V12 and to accompany it, an electric motor.  The LaFerrari was limited to just 500 production vehicles so they're certainly a rare sight. Being so rare, they all sold out at the £1million price tag, (including the 210 Aperta models.)
Unlike other vehicles where horsepower only peaks at certain times, the Ferrari LaFerrari produces the 950 bhp at all times through a highly incredible system called HY-KERS which works in synchronisation with the monstrous V12.  Energy is constantly extracted all the time through braking, the traction control system, the ABS and even things such as the E-Diff.
That means instant throttle response, razored responses and the most natural-feeling hybrid in existence.  In terms of normal road driving, after a while, it's no more intimidating to drive than a 458.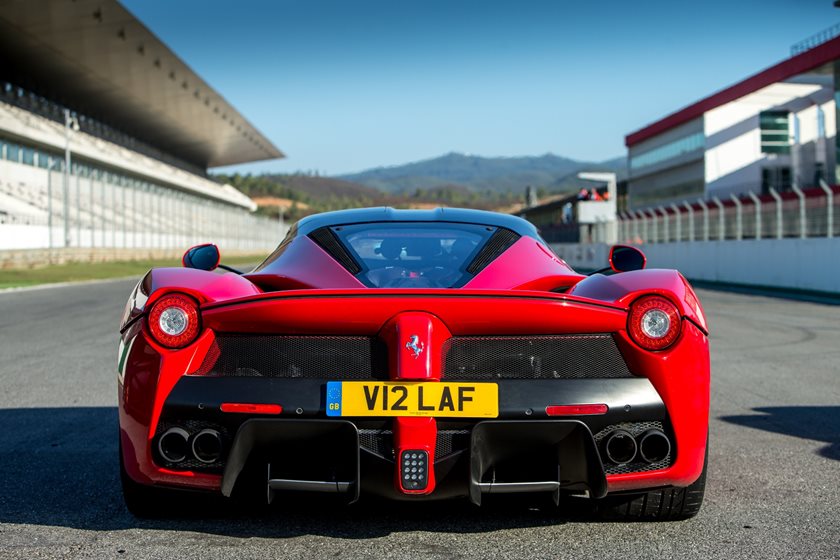 James May from Top Gear said to sum the car up in a sentence, "LaFuture of supercars."
Number 3: Ferrari F40
Specifications:
Top speed – 201 mph
0 – 60 – 3.8 seconds
Maximum Torque – 425 lb-ft
Brake Horsepower – 471
The F40 was designed to celebrate 40 years of Ferrari, and it just happens to be the final car to be approved by Enzo Ferrari before his death in 1988.  It had a twin-turbo V8 developed from the 288 GTO that made 471bhp, and Ferrari claimed the F40 had a top speed just over 200mph.  The bodywork is made from a mix of kevlar, carbon fibre and aluminium to save weight, while the stripped-out interior featured air-conditioning as its sole luxury.
The Ferrari F40 has gone down in history as one of the greatest supercars of all time.  Ferrari decided that this model should be very different from the last model and this F40 should be an exclusive road-going supercar.  On the road, the F40 delivers explosive performance thanks to its light 1,400kg body.
Read more about Ferrari below:

Ready to know more?
Let Us Put You in the Driving Seat
Whether you're looking to arrange the finance on your next car, refinance an existing agreement or release equity from your current vehicle, your dedicated Account Manager will find a funding solution that's perfectly tailored to your needs.