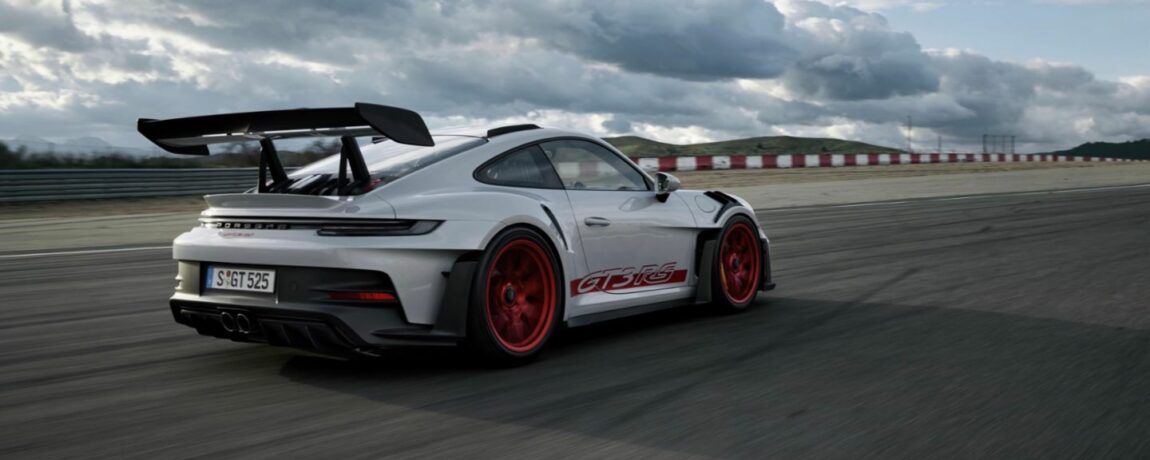 Top 10 Petrol Cars For 2023
With all the talk of the switch to electrification and every new car release seemingly being geared towards a hybrid or electric car, it is looking bleak for those still wanting to hold on to the thrills of the internal combustion engine. Thankfully however, there are a number of newly launched cars that show no signs of switching to electric power just yet. Take a look at our Top 10 Petrol Cars For 2023, those not hybrid assisted and are proudly petrol powered only.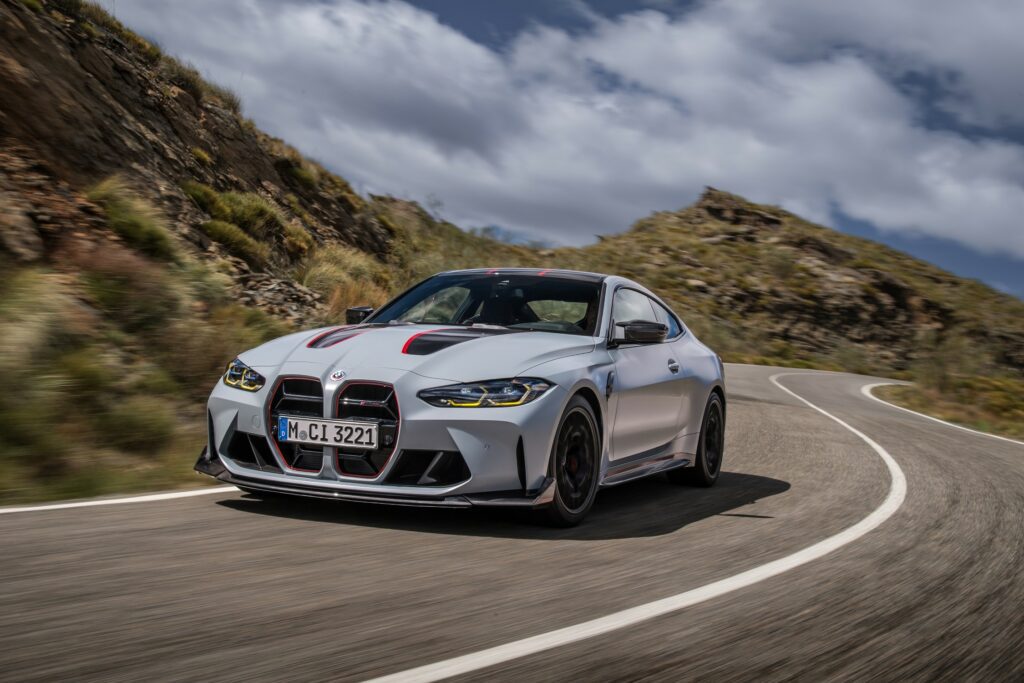 BMW M3 CS / M4 CSL
BMW have launched a number of electric or hybrid variants of the 3 and 4 series, yet for now, their M performance models are firmly petrol powered only. The current iteration of M3 and M4 models have been on sale for a few years now, and inevitably will at some point have to abandon internal combustion, but that hasn't stopped BMW from launching more extreme models of each one.
For those looking for the ultimate track version of the M4 there is the M4 CSL, and fans of the saloon M3 there is now the M3 CS. The CS and CSL variants are iconic amongst BMW's M models and represent a more driver focused, track aimed version of their ever popular saloon and coupe models. With uprated power, weight saving measures and inclusion of many carbon fibre extras, the CS and CSL raise the bar for performance BMW's without the hint of electric assistance. The ultimate versions of the 'Ultimate Driving Machine' is purely a petrol driven for the near future.

Porsche 911 GT3 RS
Porsche have shown their electric capability with the impressive Taycan range, yet for now are resisting the urge (and no doubt the wrath of fans) to share the technology on their iconic 911. The performance range of their flagship model features not even a hint of 'electric assistance', 'mild hybrid' or any other curse words for Porsche's loyal 911 fan base. To many, the way a 911 drives is the ultimate characteristic of the model, it would be like suggesting that it would be no longer rear engined, a difficult conversation to have after 60 years of the same formula.
When the time came to release their legendary GT3 RS to the world, it was business as usual with weight saving, track performance, airflow management and impressive downforce that filled the statistics. The resulting car is an impressive feat of engineering and sticks to the fundamentals of what makes a 911 track focused variant so capable and revered the world over. Porsche have a huge task on their hands if they ever have to explain to a Porsche enthusiast that hybrid or electrification is a good thing to be included on the 911. Perhaps their sizeable investment in synthetic fuels is the only way to ensure they will never have to.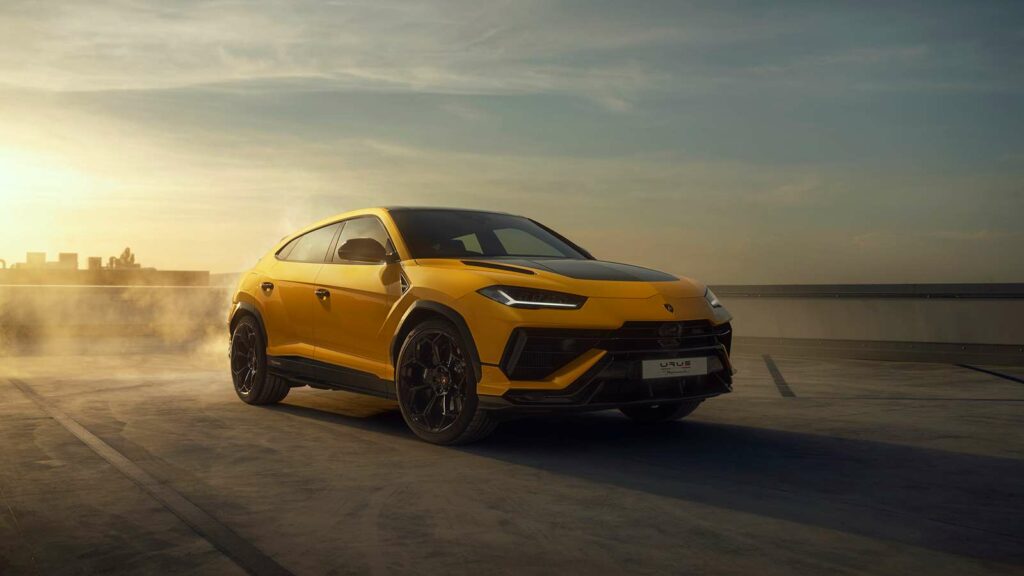 Lamborghini Urus Performante
The Lamborghini Urus has been a phenomenon for the raging bull from Bologna. Originally seen by many as a sales exercise rather than a true Lamborghini product, the resulting car has been praised so highly that almost all of that has been forgotten. Lamborghini don't do things by halves and a quiet but fast electric car isn't really what they are about. Even their attempts at hybrid drive with their Sian opted for supercapacitors and a 6.5 litre V12 rather than a smaller engine and traditional hybrid assistance technology.
When the time came for them to up the ante with the Urus, they could have used the same hybrid technology to increase power, but in traditional Lamborghini style they ignored that option. With even more extreme styling, more power squeezed from the 4.0 litre turbocharged V8 and an abundance of carbon fibre replacements for many body parts, the Urus Performante remains true to the craziness of the brand. The Urus could have been a tipping point to win or lose all existing loyal fans of the brand, an electric Lamborghini is going to have to be something very special to retain the exotic character that they know and love.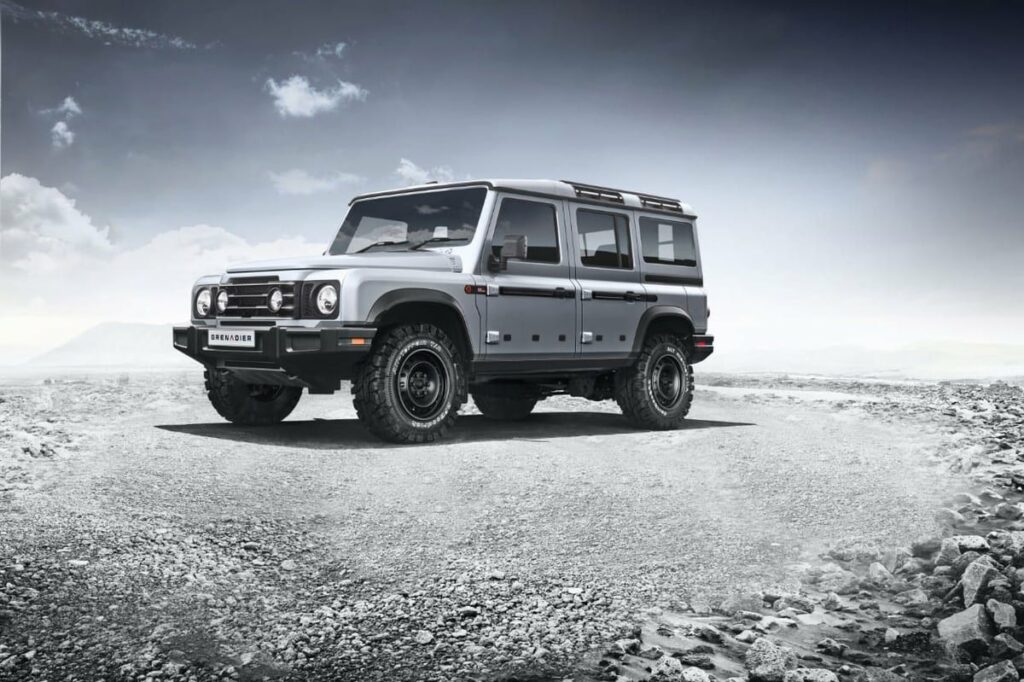 Ineos Grenadier
Ineos are traditionally a chemical company, yet their love for motoring runs deep, hence the title sponsorship of the Mercedes Benz Formula 1 team. The man in charge, Jim Radcliffe, is a British as they come, and as such was disappointed at the demise of the British icon in the shape of the 'original' Land Rover Defender.
With the Grenadier they have revived the utilitarian looks and off-road capability of the 'original' Defender, yet despite being powered by BMW engines, only offer a straight-six in petrol or diesel formats. The Grenadier had no interest in being offered in anything else and rightly so. Retro styling and rugged dependability is not something that easily sits with hybrid assistance or electric power, especially with something as iconic as the Land Rover Defender's looks.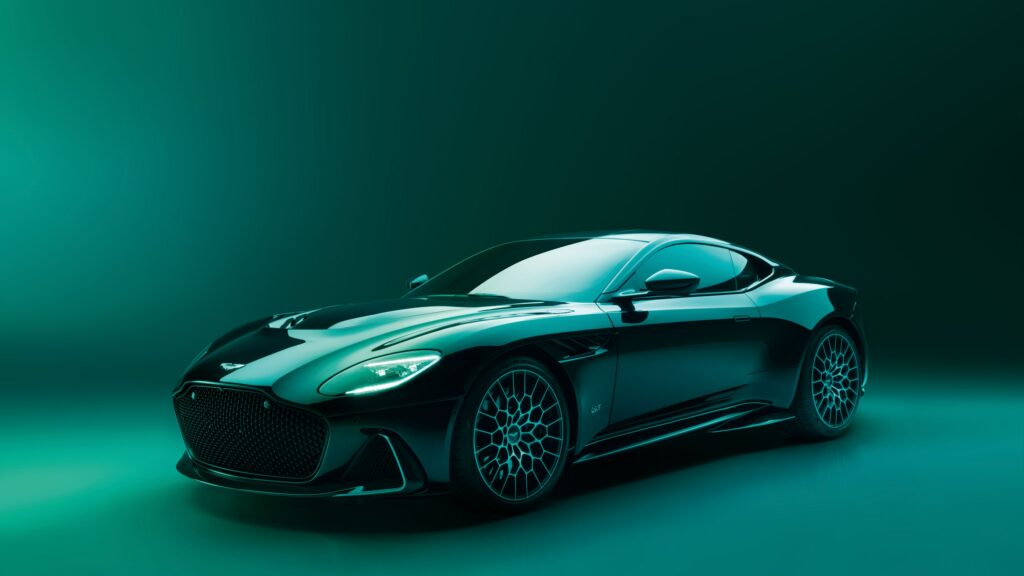 Aston Martin DBS 707 Ultimate
The Aston Martin DBS is something that has been around for almost 5 years now and is the pinnacle of the Aston Martin Grand Touring range. A more powerful and 'beefed up' version of the DB11, the DBS's 5.2 litre twin-turbo V12 is a purely petrol driven powerhouse and was Aston Martin's most powerful ever mainstream model – until now.
One of the positives to come out of the impending switch to electric motoring, is car manufacturer's decision to release 'swansong' versions of many of their models with large petrol engines, unlikely to be seen again in their cars. Aston Martin are particularly good at this. Following on from their V12 Vantage and DBX 707 is the DBS 770 Ultimate. The headline figures for this DBS make for some impressive reading, with 770PS under the bonnet, a 0-62mph time of just 3.4 seconds and a top speed of 211mph. The definitive GT car now certainly comes with more power than you'd ever need, and pure petrol power at that.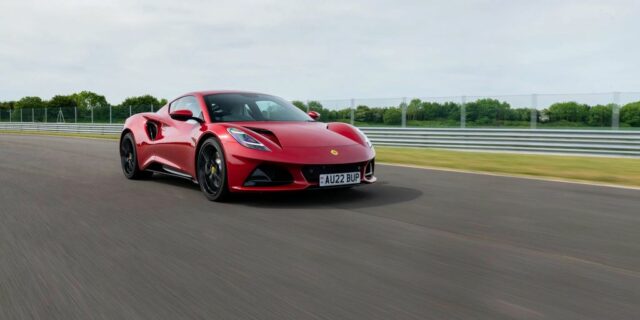 Lotus Emira
Lotus' past models are filled with the same ethos for their cars, drummed into them by company founder Colin Chapman and his extensive racing knowhow; 'Simplify, then add lightness'. Their future plans, however, seem to have gone in a different direction. Their upcoming Eletre SUV and Evija hypercar are purely electric and are anything but lightweight or simplified. Thankfully, there is one model that seems to be the last in the familiar Lotus vein; the Emira.
The Lotus Emira is a direct rival to the Porsche Cayman and offers the famous Lotus penchant for handling and nimbleness, yet this time offers a luxurious and comfortable interior. A bit of a departure from the stripped-out interiors of their cars of old. Reviews for their new small sports car highlight the fact that their latest offering is leagues above their previous cars in both refinement and comfort, something not previously said in a Lotus review, whilst still offering that famous Lotus driver enjoyment. Driver enjoyment driven by a turbocharged petrol engine too.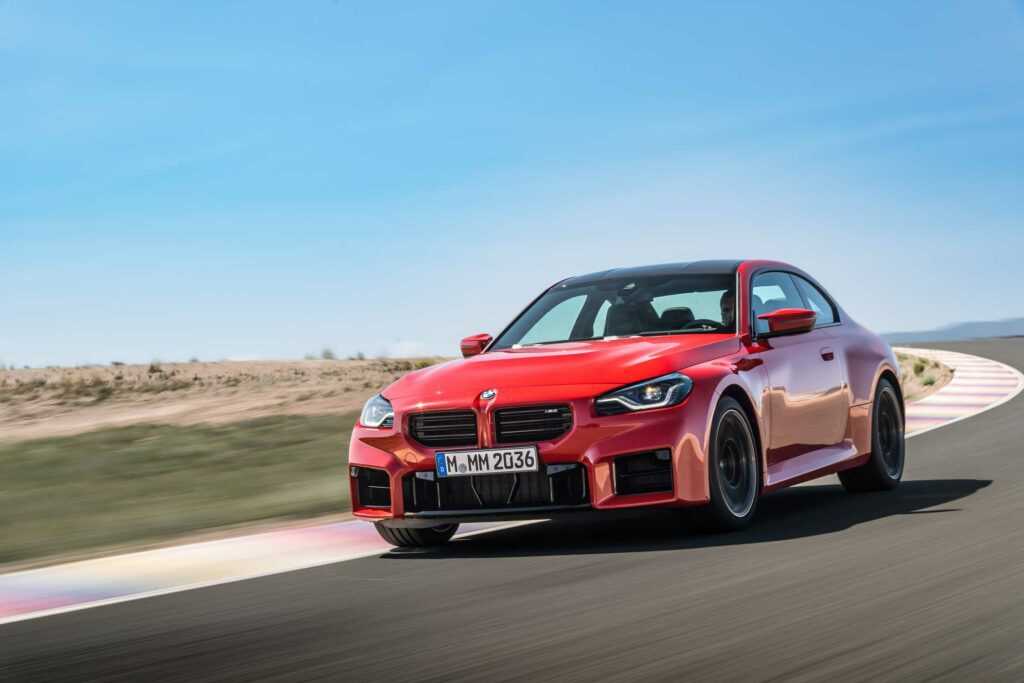 BMW M2
BMW hit a sweet spot with their previous generation of M2. More aggressive looks than the 'standard' 2 series coupe, impressive power levels for such a compact car and a price level that is accessible to a wider range of people than many of their other 'M' products. The replacement M2 offers more of the same, but as you'd expect a bit more of everything.
Thankfully that includes what is under the bonnet, with the M2 sticking to what it knows best and coming with a twin-turbo 3.0 litre straight-six petrol engine. This time it means a power output of 460bhp, 90bhp more than the outgoing model and 30bhp more than the outgoing M2 Competition. The aggressive looks are a bit more divisive, but which modern day BMW's aren't, and the price may have also risen by quite some margin, but that's the way of the world right now.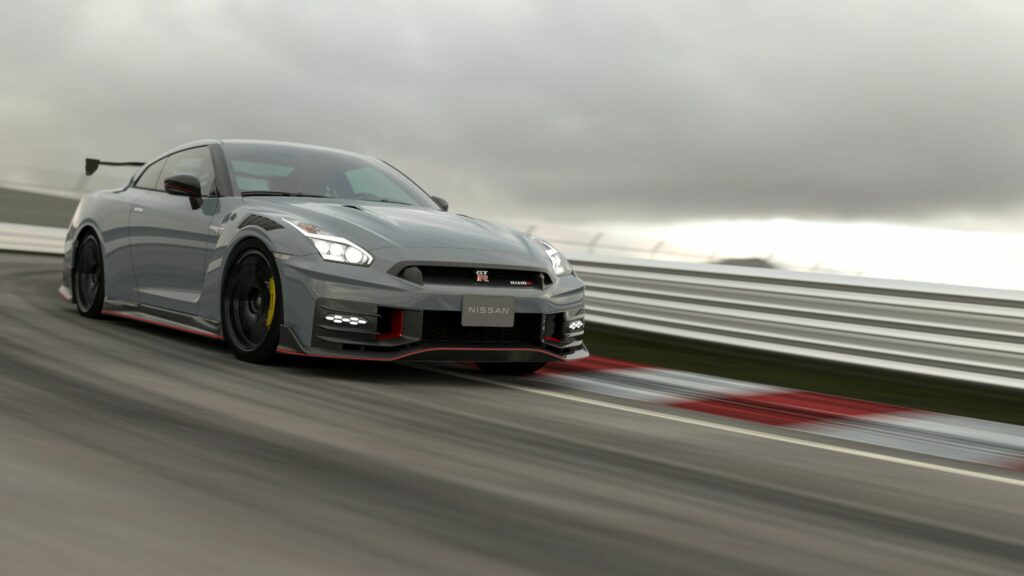 Nissan GT-R
The Nissan GT-R has been around in R35 form since 2007, seemingly a lifetime in today's motoring landscape. But as it enters its 16th year in production, facelifts and refreshes have meant that it remains one of the most impressive performance cars around. Famed for offering supercar beating pace for a fraction of the price, whilst offering everyday usability and practicality at the same time. The latest offering for 2023 also focuses on refinement to the ride quality and the aerodynamics to aid the legendary handling.
One thing that definitely hasn't changed is the nerdiness and attention to detail, and this is right down to the twin-turbocharged 3.8 litre petrol engine under the bonnet. Offering an unchanged 562 bhp under the bonnet, the impressive thing about the Nissan GT-R has always been the levels of grip it offers and the acceleration it can achieve. 0-62mph is accomplished in an electric car rivalling 2.9 seconds.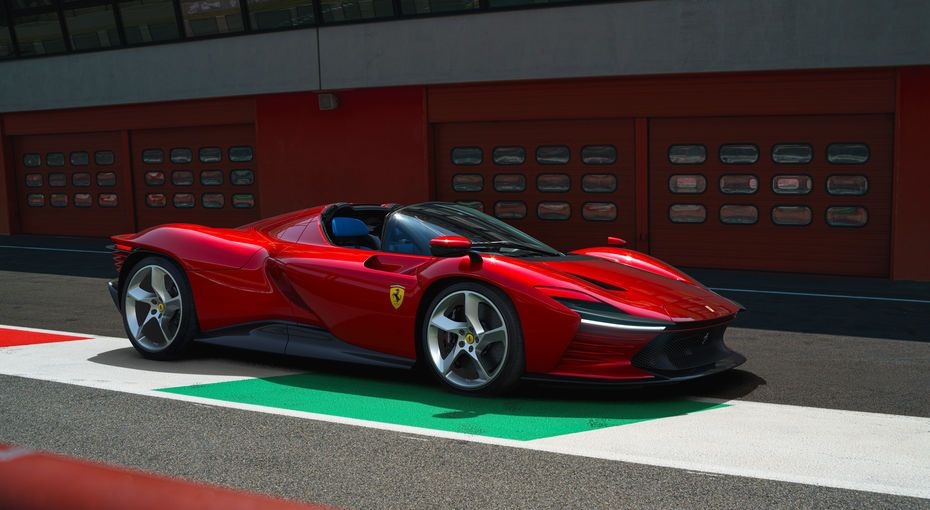 Ferrari SP3 Daytona
Ferrari have already explored hybrid power with their latest SF90 and 296 models in their current line-up. Both offer a hint as to the future of their desirable supercar models and the possibilities on offer from adding electric power to the mix. Think Ferrari though and you think of the howling V8's and V12's that have graced their iconic models of the past. Ferrari aren't ready to abandon these just yet though and for that they have their 'Icona' series.
Featuring tribute models to their illustrious racing and road car models of the past, the Icona series includes the stunning SP3 Daytona. A homage to the mid-rear-engined Ferrari V12 sports prototypes of its motor sport history, the SP3 Daytona is like a greatest hits collection of styling features from their iconic former models. Features such as wing mounted door mirrors recalling the 1960's sports prototypes, the 512 S which the whole car takes its styling cues from and the strakes to the rear like a Testarossa.  Of course, all this reminiscing had to include at its heart a 6.5 litre V12 engine, in fact, the most powerful internal combustion ever built by Ferrari. Talk about going out with a bang.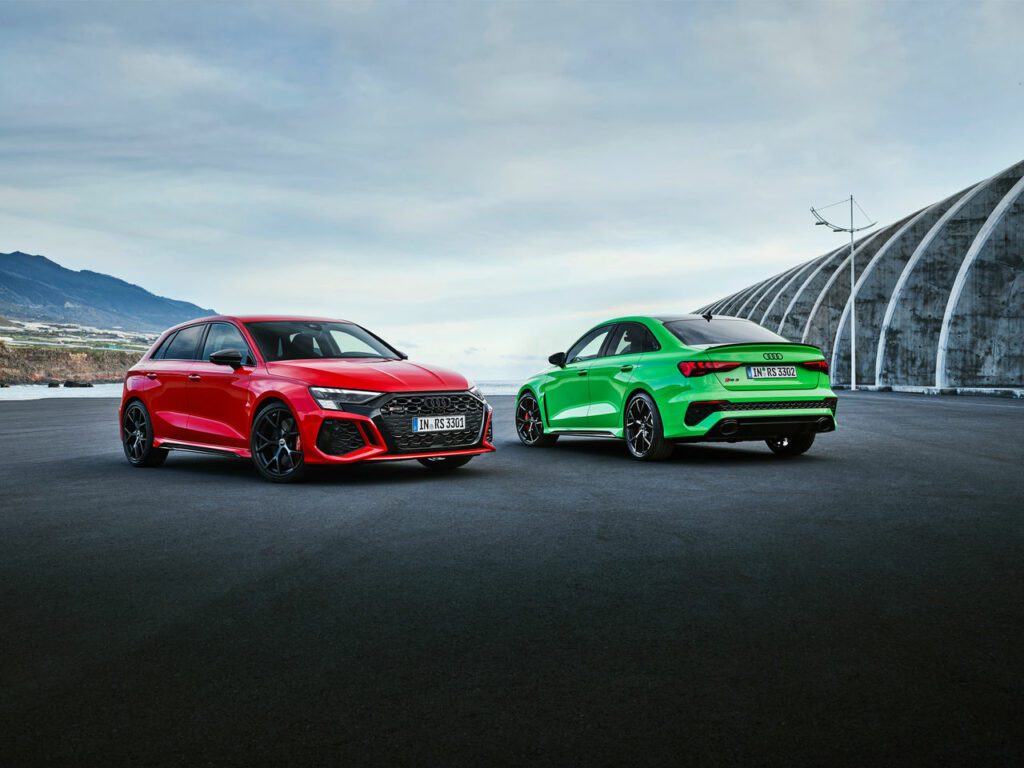 Hot Hatchbacks
One area of the motoring landscape that is firmly holding on to its combustion engine roots is with hot hatchbacks. The hot hatch is legendary for its ability to offer driving thrills and impressive B-road capabilities, yet still be able to carry multiple passengers and their belongings day to day. As yet the electrification of hot hatchbacks doesn't seem to have gained any traction at all, with the major models firmly sticking to petrol propulsion.
Cars such as the impressive Audi RS3, with its Audi quattro inspired 400bhp 5-cylinder burble, the upcoming Volkswagen Golf Clubsport, set to be the fastest ever version of the original hot hatch, the all-new Honda Civic Type R, the fastest front wheel drive car money can buy, the Mercedes A45 AMG, with the most powerful 4 cylinder engine in production, and the surprise package to the club in the thrilling Toyota GR Yaris. Arguably the greatest collection of hot hatchbacks of all time, all offering a different approach to performance driving and not a hint of hybrid or electric power entering the mix.
For petrol heads and electric or hybrid car cynics, the time to enjoy the driving enjoyment of a combustion engine car may be closing in faster than you would like. There is however some hope that all is not lost and that many car makers are pushing on with new models that are firmly sticking to their petrol-powered roots to offer something different to today's new car releases. The jury may be out on electric car convenience or feasibility in every day life, and until the deadline changes the end may be nigh, but at least we can enjoy these options for the time being.
Oracle Car Finance
At Oracle Car Finance almost a quarter of cars we funded last year alone were purely petrol powered. Looking to purchase a petrol car in 2023? Why not get the ball rolling with a no obligation conversation with your dedicated Account Manager about your funding options. You can get in touch with us either by calling 0800 012 6666 or online by clicking here.
With over 1,800 Trustpilot reviews and four-time consecutive award winners of the Best Specialist Car Finance Provider award from 2020 through to 2023, as well as funding having funded over £1.7 billion and counting, you too can find out why thousands of people trust us time and time again to find a smarter, tailored funding solution when looking for your next dream car.
Make sure you follow us on Instagram, LinkedIn and Facebook to keep up to date with what's happening in the market and to see some stunning photos and videos of the amazing cars we fund.

Ready to know more?
Let Us Put You in the Driving Seat
Whether you're looking to arrange the finance on your next car, refinance an existing agreement or release equity from your current vehicle, your dedicated Account Manager will find a funding solution that's perfectly tailored to your needs.