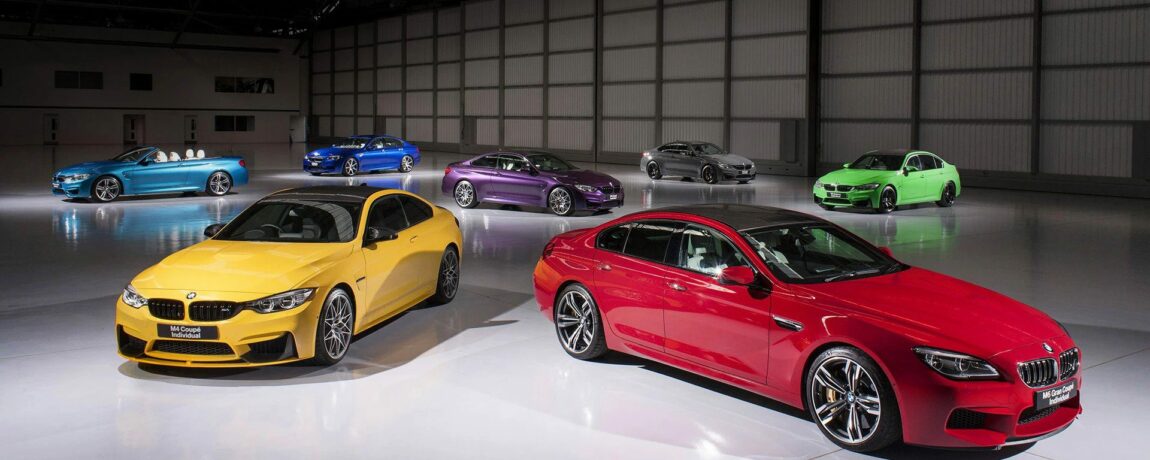 What is the best M-Series from BMW?
Today BMW have blessed us with their numerous M cars, the newest addition being the M8. We've got the M135i, M2, M3, M4, M5 and the M8. All of these cars come into their own in different areas, environments and certain tests.
We'll help you choose your perfect M -Series. Starting with the smallest and finishing with the largest.
0-60 – 4.8 s
Max Speed – 155 mph
Max Bhp – 302 bhp
Max Torque – 332 lb-ft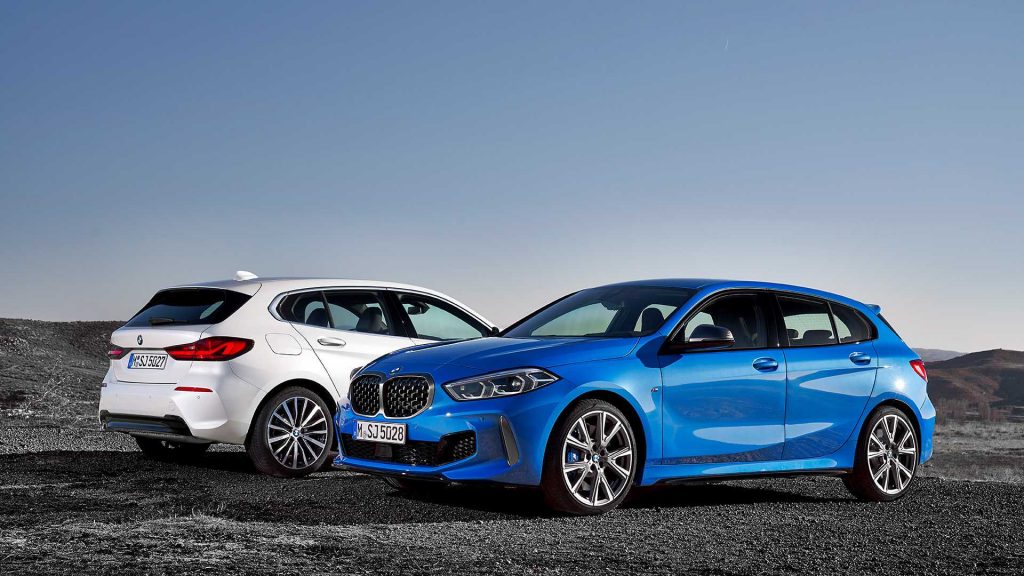 Now although this isn't a proper M series car, it deserves a place as it's the highest spec 1 series in the league and has enough performance capability to put the actual M cars in a bit of trouble. BMW truly made this hatch 'hot' with a stonking amount of horses (302) and this all runs through the front wheels. The 135i has a  turbocharged 2.0-litre four-cylinder engine, handling is certainly lively and lots of fun, and doesn't hesitate to drift.
Why choose this M car?
It's a cheaper alternative to a proper M car but has stats good enough to almost beat them. It's also a spacious 5-seater too with enough practicality for your everyday needs and enough power for hard, fun driving.
0-60 – 4.2 s
Max Speed – 155 mph
Max Bhp – 405 bhp
Max Torque – 406 lb-ft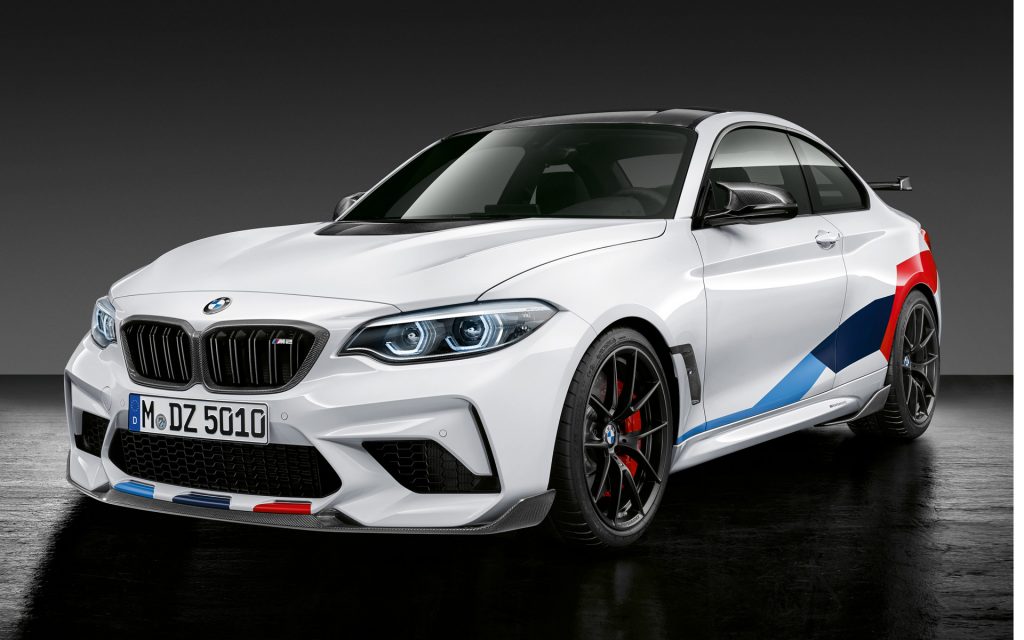 This is the newest addition to the M car series, the little baby M car of the group; it sure does live up to the prestigious M badge though. It's a stocky car and when you see it on the road it is noticeable and has lots of road presence despite it being small. A lot of this comes down to the great design features that make it look like some of the bigger cars such as the M3 or M4, with big bloated arches and raspy sounding quad exhaust pipes nested into the aggressive rear bumper.
Why choose this M car?
If you're not as interested in brute speed and more interested in a smaller car with better handling because of a smaller more controlled well-balanced chassis with more accessible ranges through the 6-speed manual, then this is the one for you.
0-60 – 4.0 s
Max Speed – 155 mph
Max Bhp – 450 bhp
Max Torque – 406 lb-ft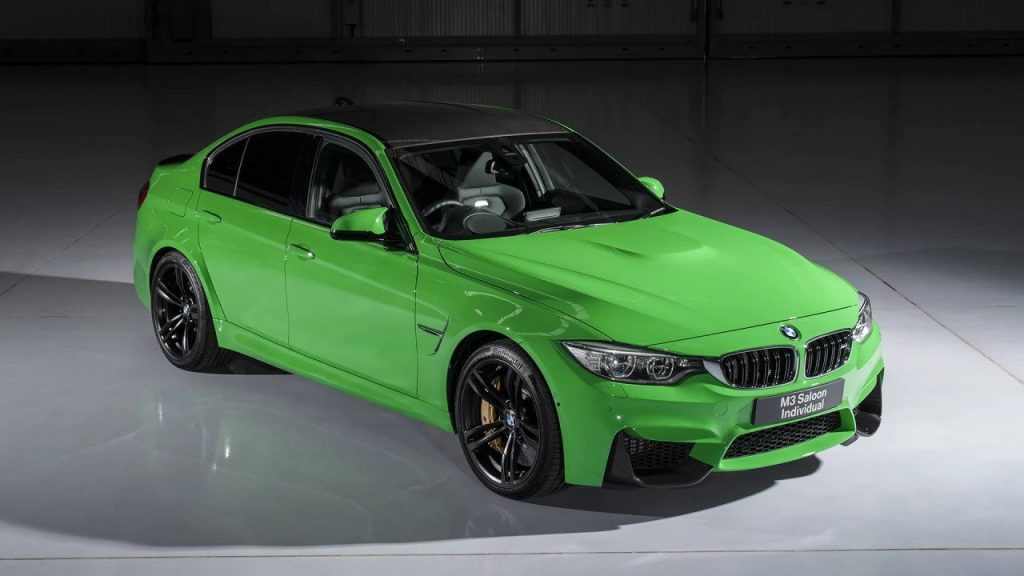 The M3 has been the go-to and most well-received sports saloon for BMW, for almost 35 years. The well-loved E30 M3 released in 1986 and the M3 has been the car with the most history to it, rightly so
It has a huge power and torque figure which in a fairly small saloon makes it go like stink. This model got rid of the old V8 naturally aspirated engine and replaced it with a straight-six turbocharged engine for better efficiency, and use of the turbos to create mid-range kicks of force.
Why choose this M car?
We would choose this as it's the all-round balance of everything the M division has to offer. Sublime faultless styling, more than enough power and handling capabilities of destroying corners at impressive speeds. You've also got the heritage behind this car, in 20 years this will be the classic as is per with any M3 model.
0-60 – 4.0 s
Max Speed – 155 mph
Max Bhp – 450 bhp
Max Torque – 406 lb-ft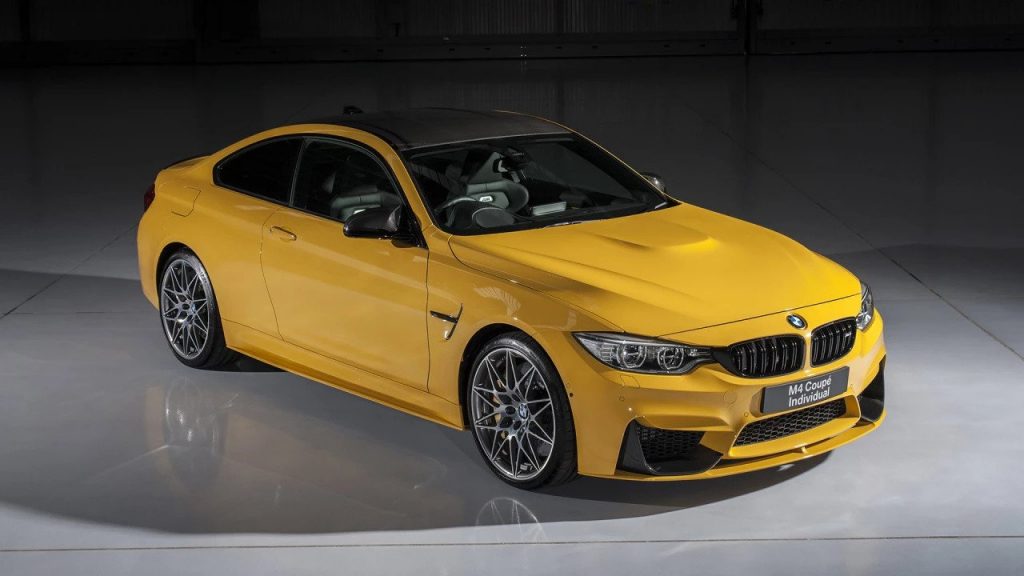 Basically an M3 with a different body. There's not much to pick at when looking at this car as it is essentially the M3 reskinned.
Why choose this M car?
If you aren't a fan of the M3 sedan then buy this, on paper, as it is the exact same car. You choose this one is if you prefer the styling and design over the traditional M3.
0-60 – 3.1 s
Max Speed – 155 mph
Max Bhp – 617 bhp
Max Torque – 553 lb-ft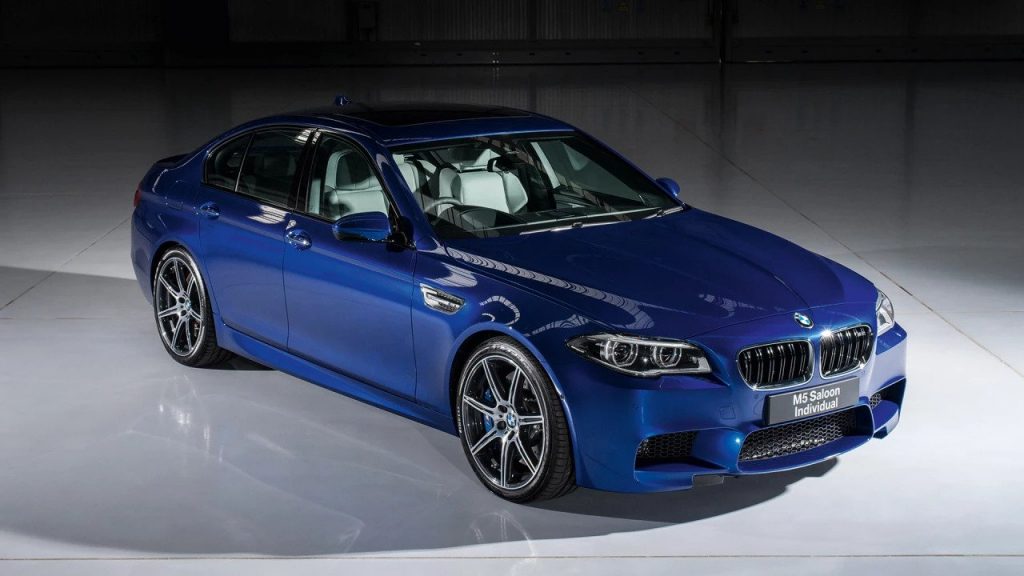 The M5 is the beefiest of the M cars. Ginormous shell, biggest engine and ungodly noise. This car isn't just your normal M car; it is, in essence, a supercar killer. In terms of power, this car is the best, it is unrivalled…
It is also the most luxurious of the M series with enough kit and gadgets to blow your mind. This luxury is combined with true ruthless driving terror though, 0-60 is only 3.1 seconds and from a car that is this big, that figure is insane.
Why choose this M car?
The main reason to consider this car would be for the sheer capability it has. You have got an enormous amount of roar from the 4.4 V8 and the stats to fight off any car that contends with you. If you want the practicality of a normal 5 series BMW but the tremendous and stupid power delivery from a £200k plus Italian supercar then buy this.
0-60 – 3.2 s
Max Speed – 155 mph
Max Bhp – 625 bhp
Max Torque – 553 lb-ft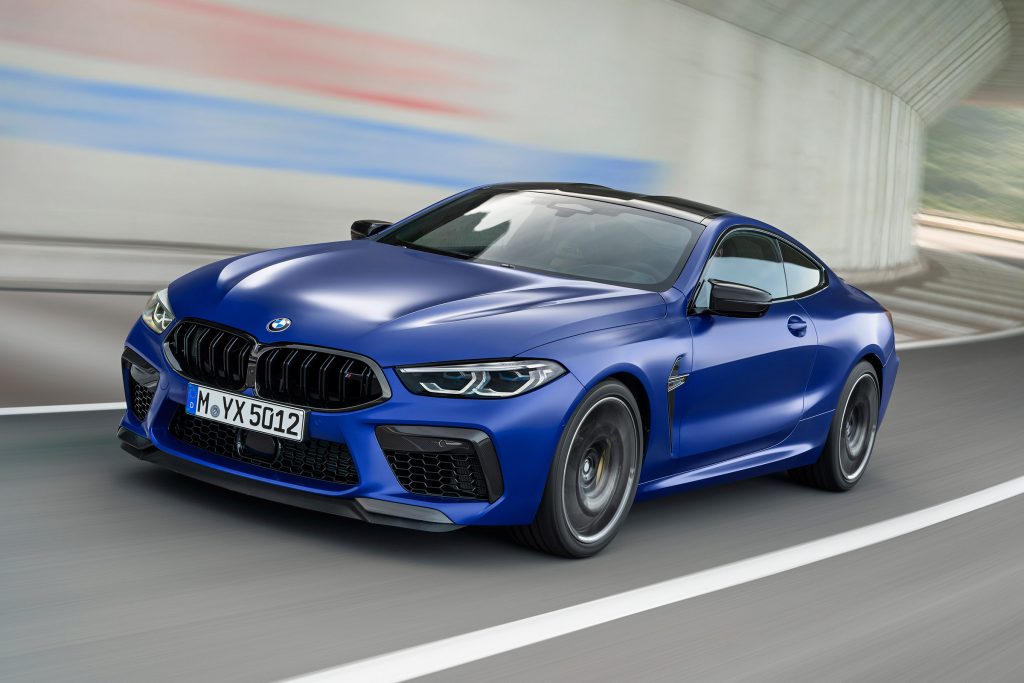 This car is the most exquisite and bespoke car BMW has to offer. Styling is above the realms of what we know and it takes luxury to a whole new level. Performance is not compromised though, 616 bhp is a number seen on your supercars, not a luxury coupe.
Why choose this M car?
One word. Luxury. You are buying this car if you want true and unbeaten luxury. The interior is something to die for and looks amazing, it has just the right amount of aggro combined with sleek smooth aesthetics.

Ready to know more?
Let Us Put You in the Driving Seat
Whether you're looking to arrange the finance on your next car, refinance an existing agreement or release equity from your current vehicle, your dedicated Account Manager will find a funding solution that's perfectly tailored to your needs.