Car News, Interesting Info
1 Mar 2023
5 Reasons Why March Is The Ideal Time To Buy A Car
With the first signs that Winter is coming to an end, the thought of travelling into Spring with a different car is so appealing. With sunglasses on, ditching the seat heater for a little air con, turning the climate control down a touch, why not add a new car to that fresh feeling.
Interestingly, March is actually one of the best months of the year to buy a car. We've put together 5 reasons why March is the ideal time to be shopping around for the perfect used car or placing that order for a new vehicle.
1. There is more choice
You'll be like a kid in a sweet shop! With the new registration beginning at the start of the month, sales of new cars increase. Not only does that mean that deals can be had on ordering a brand new car, but it also leads to an influx of second-hand vehicles being part exchanged for those new cars.  This means there is more chance of finding that perfect car with the dream specification you've been looking for, and it could be available at just the right price.
2. The mainstream manufacturers are feeling the pressure
March is the end of their financial quarter and manufacturers have targets to hit for new vehicles being registered before the end of the month.  The likes of Land Rover, BMW, Audi, Mercedes and Porsche will all be feeling the pressure right now, so it's the ideal time for negotiating. With lead times for new cars falling all the time, there are more vehicles becoming available for many years thanks to backlog from lockdown and parts shortages. Simon Roberts, Sales Manager at Oracle Finance says: "We know the immense pressures applied to dealers to hit certain targets.  This inevitably results in desperation to 'do a deal'.  Now is the perfect time to be purchasing that new dream car!"
3. Franchises pre-register cars so they can achieve March targets
To avoid missing out on their bonus payments for the full quarter, dealers will pre-register any of their leftover new car stock which means they have cars sitting on the forecourt starting to depreciate. Although there may be less new cars sat in dealerships than in previous years, there will still be some that have been ordered to attempt to get their stock levels up. They will also have their existing stock at the showroom too that may have already been pre-registered or part exchanges from recent months. This means they'll be keen to clear some space, so there are deals to be done. Mark Rose, Head Buyer at our sister company, Lawton Brook, says: "March is a really important month of the year for both new and used car sales.  Every franchise has a level of pressure to achieve targets, and the competition is more fierce than ever".
4. Get in early for a sports car or convertible
March is a great time to beat the rush on cars that may not have been a popular purchase during the Winter months. Since the weather may continue to be a little bit bleak for the foreseeable future, the demand for convertibles and sports cars won't have reached anywhere near its peak. Shop around now and you could negotiate a much better deal on a car that has struggled to sell or has not received many orders during the colder seasons.
5. Get your SUV for a great price
On the flip side of convertible and sports car season beginning, dealers will be worried about having too many SUV's and 4 wheel drives in stock as we move away from the wintery weather. Car dealers respond to supply and demand in the types of cars they have in stock depending on the seasons or popularity of certain types of vehicle. This means that they will not want to be sitting on the abundance of Winter stock that they may have left when it comes to the 1st of April.  The demand will be falling away week on week, so now is the perfect time to enquire about that SUV you had been admiring all Winter.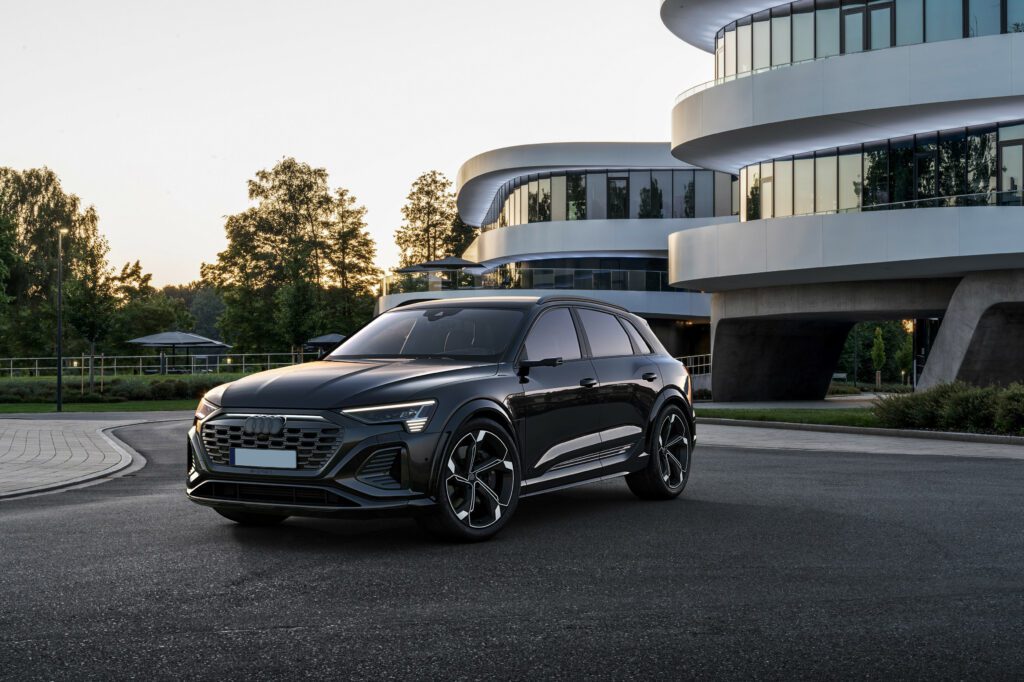 Oracle Car Finance
Whether you are purchasing a new or use car this March, our expert Account Managers use our panel of specialist lenders to help you to find the perfect package, bespoke to you and your circumstances. Our team are always on hand should you have any questions about arranging car finance and your dedicated Account Manager is ready to take your call today.
Read more about our Car Finance products here: Our Car Finance Products
Why Choose Oracle?
With over 1,500 Trustpilot reviews and a overall rating of 5 out of 5, and as three-time consecutive award winners of the Best Specialist Car Finance Provider award from 2020 through to 2022, you too can find out why thousands of people trust us time and time again to find a smarter, tailored funding solution when looking for your next dream car.
Voted Best Specialist Car Finance Provider three years in a row at the Car Finance Awards 2020, 2021 and 2022 having funded over £1.7 billion of vehicles and counting.
Make sure you follow us on Instagram, LinkedIn and Facebook to keep up to date with what's happening in the market and to see some stunning photos and videos of the amazing cars we fund.

Ready to know more?
Let Us Put You in the Driving Seat
Whether you're looking to arrange the finance on your next car, refinance an existing agreement or release equity from your current vehicle, your dedicated Account Manager will find a funding solution that's perfectly tailored to your needs.