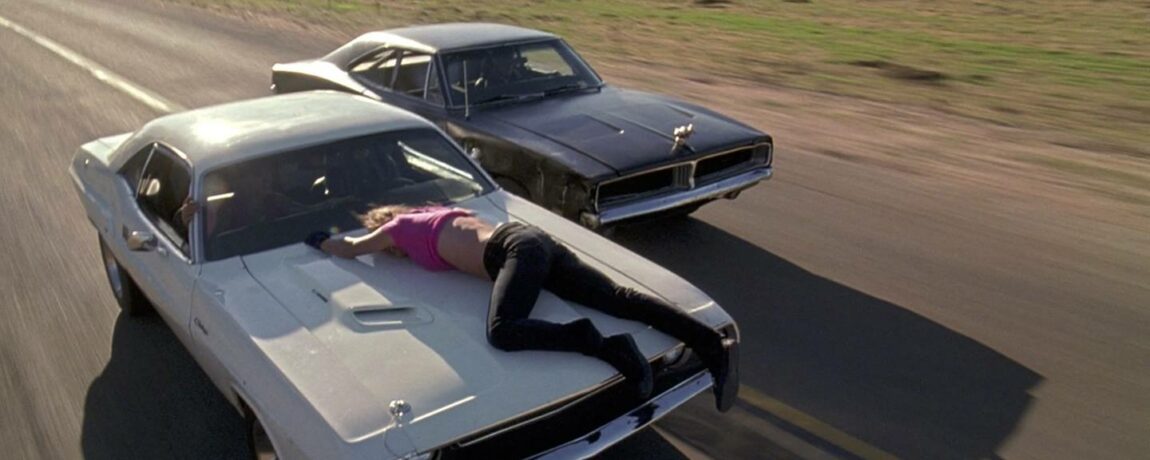 Interesting Info
31 Oct 2023
7 Of The Most Iconic Horror Movie Cars
This Halloween many of us will be settling down to watch a horror movie or two, a genre that you may or may not have noticed has a fair share of iconic cars that feature in good or bad ways. Whilst self-driving cars are becoming the norm these days, the idea that a car was possessed and controlling itself was stuff of nightmares in classic horror movies. But alternatively there was no better way to evade a frightful situation than in the comfort and security of a good getaway car. Whether your Halloween movie choice is a traditional scare-fest such as the legendary 'Christine', or a bit more light hearted like 'Ghostbusters' or the modern classic 'Shaun of the Dead', here is our rundown of 7 of the most iconic horror movie cars of all time:
Ghostbusters – 1959 Cadillac Miller-Meteor Ambulance/Hearse Conversion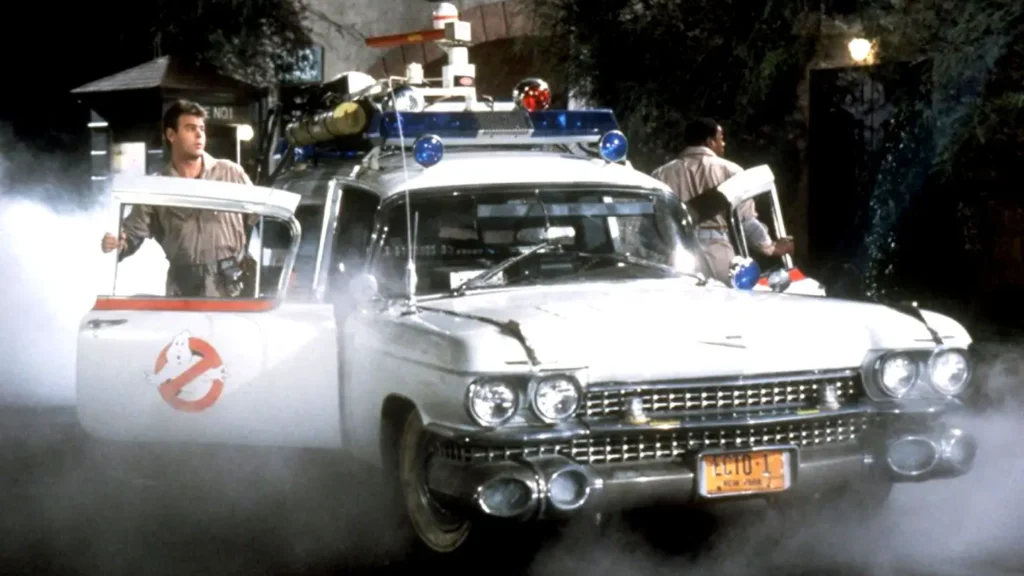 Whatever your age and whatever your film genre preference, you cannot disagree that the 1959 Cadillac 'Ecto 1' from Ghostbusters is one of the most iconic movie cars of all time. The perfect vehicle to carry all your ghost-busting equipment as well as the full Ghostbusters team, complete with the ideal accompanying siren from its previous life as an Ambulance (probably not a function used much for the hearse version). The car is arguably more famous than the actors themselves and is an instantly recognisable icon from one of the most popular movie franchises of all time.
Christine – 1958 Plymouth Fury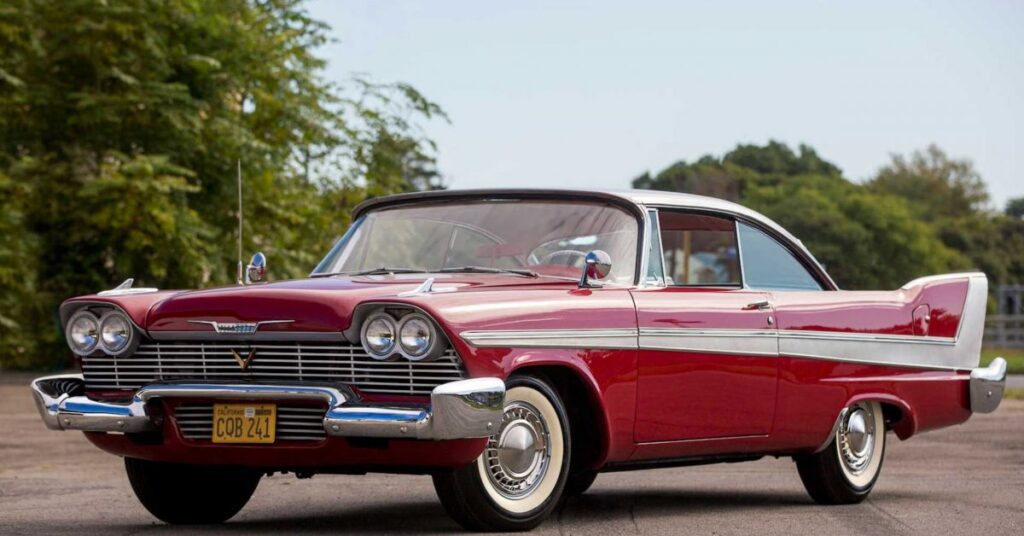 There aren't many films where the car is the actual central figure of the whole story, aside from maybe in the Herbie films with a VW Beetle, but in the case of Christine it becomes one of the most iconic horror film vehicles ever. Based on a novel by horror novel extraordinaire Stephen King, the unfortunate purchase of a 1958 Plymouth Fury leads to a string of more than bad luck as the car with an unfortunate back story possesses and attempts to cause harm to its new owners eventually conducting a series of murders to those who are unlucky enough to be involved. If that wasn't enough, the Police link the car to each of the murders but lack of evidence and the fact the car sneakily repairs itself each time means it continues to wreak havoc to the cast.
Death Proof – 1970 Chevrolet Nova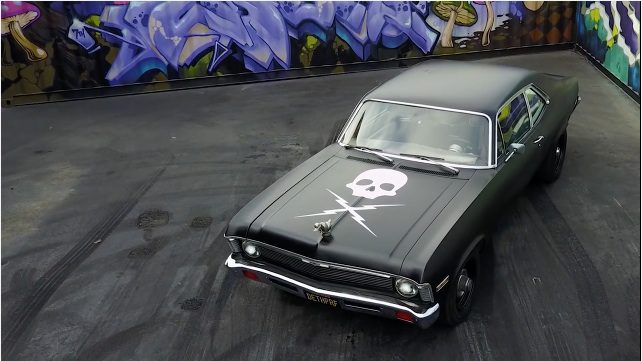 In this Quentin Tarantino classic from 2007, Stuntman turned serial killer, Mike (Kurt Russell), drives around in a customised 1970 Chevrolet Nova proving to his victims that his car is indeed Death Proof, but only for the driver. As evil as the intended use of the car is, it does look the part complete with skull and lightning crossbones on the bonnet. Also featured is a great looking 1970 Dodge Challenger and driving stunts enough to make any health and safety professional hide with horror, before both cars end up in multiple smashes, filmed for real and without the use of CGI, and a sad demise for two great American muscle cars.
The Car – Lincoln Continental Mark III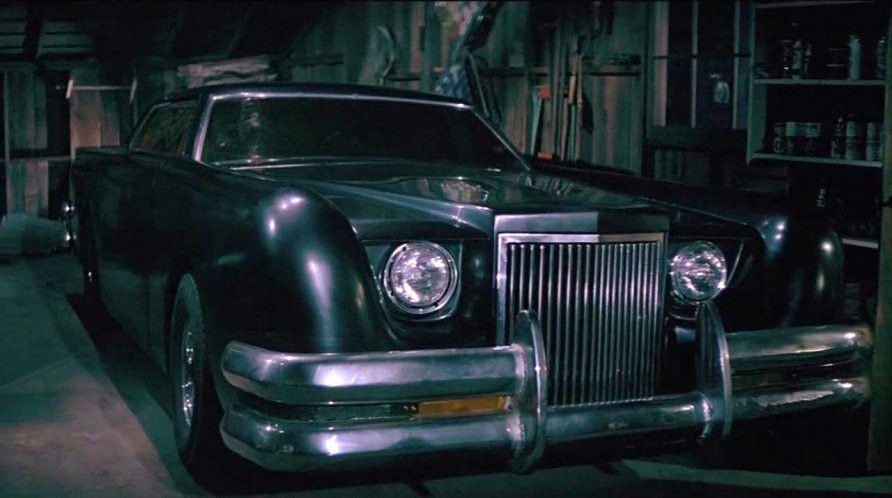 Following a similar premise to 'Christine', The Car features an evil car with a mind of its own, yet unlike the aforementioned film, this time it has no driver to posses but is possessed itself. Like a version of 'Herbie' that has gone badly wrong, the Lincoln Continental goes on a murderous rampage terrorizing the residents of a small American town. From bewildering cyclists to the local school marching band and even the local Sheriff, the car has a major grudge to settle and is persistent in letting its dark thoughts known to as many victims as possible via hit and run attacks. With its matte Black paint scheme, its apparent ability to take gunfire and remain undamaged and the lack of door handles or license plates, The Car is about as sinister as it can get for vehicle based horror films.
Duel – 1955 Peterbilt 281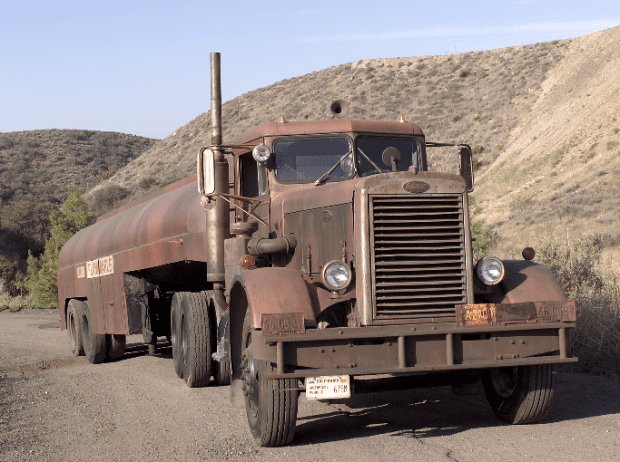 In a great advertisement for not upsetting fellow drivers and the resulting effects of road rage, Duel is the story of a travelling salesman who makes the wrong enemy in the form of a 1955 Peterbilt 281 tanker truck and its unseen driver. Directed by Steven Spielberg and based on a real-life encounter by writer Richard Matheson, the truck and its driver then spends the rest of the film trying to make salesman David's life as miserable as possible. The fear of the unknown driver and his relentless pursuit to cause motoring misery to David, as well as endangering his life on multiple occasions, is one that could all be too real for many drivers out there. An automobile thriller at its finest.
Evil Dead – 1973 Oldsmobile Delta 88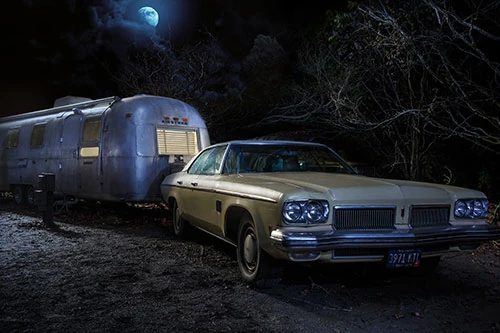 It is a 1973 Oldsmobile Delta 88 that is the car that takes the group to that fateful cabin in the woods in Sam Raimi's Evil Dead franchise. As the main transportation for the franchise the car goes from being under the control of an unseen evil to a steam-powered 'deathcoaster' to a Nitrous Oxide enhanced machine and even a tow car for an Airstream caravan. The car may have been a central feature to the film, but also to Sam Raimi, as it featured in almost every film he directed from Crimewave to Spiderman and Drag Me To Hell.
Shaun of the Dead – Jaguar XJ12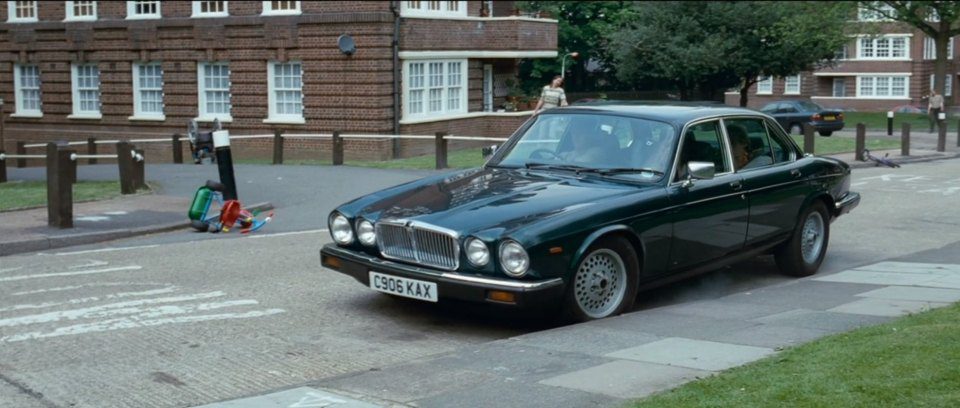 Ending on a lighter note with arguably one of Simon Pegg's greatest films, the fantastic Shaun Of The Dead comedy. When a zombie apocalypse takes over the world, it is up to electronics salesman Shaun (Simon Pegg) and friend Ed (Nick Frost) to rescue their loved ones and take on the army of zombies in order to seek refuge at the local pub, the Winchester. Whilst visiting his mum he takes advantage of his step-father's Jaguar XJ sat on the driveway and sets off to escape the zombie onslaught. Although a small part of the film, the phrase spoken by Nick Frost of 'I suppose we'll just have to take the Jag' is an iconic part of this cult film.
Is Your Car Finance Frightful?
Our expert team have over 18 years' experience in sourcing tailored car finance products, so if your car finance payments are giving you a fright, speak to your dedicated Account Manager today and get a customised quotation just for you and your circumstances. Whatever type of car you're looking for, or if you are looking to refinance your current package, you can get in touch with us either by calling 0800 012 6666 or clicking here.
With over 1,900 Trustpilot reviews and four-time consecutive award winners of the Best Specialist Car Finance Provider award from 2020 through to 2023, and having funded over £1.7 billion in total, you too can find out why thousands of people trust us time and time again to find a smarter, tailored funding solution when looking for your next dream car.
Make sure you follow us on Instagram, LinkedIn and Facebook to keep up to date with what's happening in the market and to see some stunning photos and videos of the amazing cars we fund.

Ready to know more?
Let Us Put You in the Driving Seat
Whether you're looking to arrange the finance on your next car, refinance an existing agreement or release equity from your current vehicle, your dedicated Account Manager will find a funding solution that's perfectly tailored to your needs.