Home
/
7 of the most iconic horror movie cars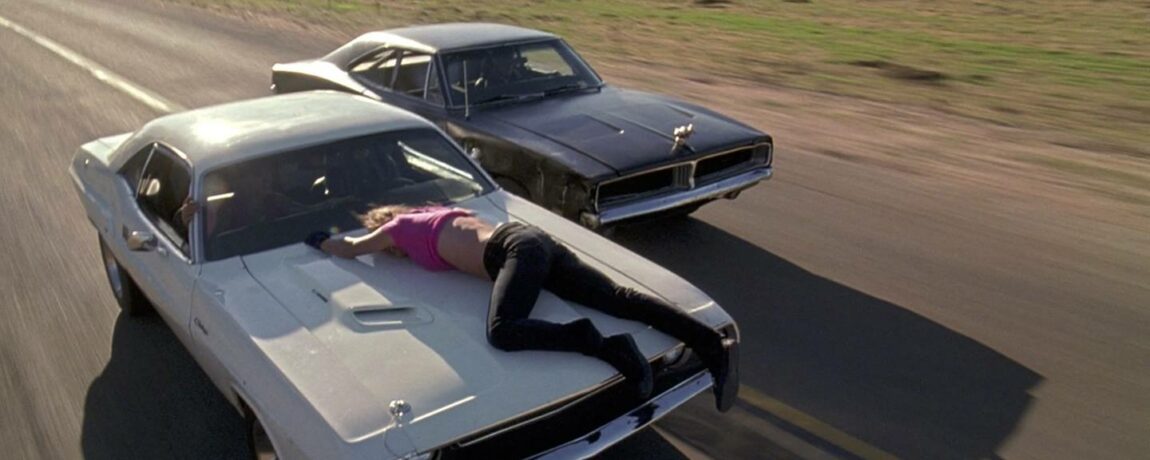 7 of the most iconic horror movie cars
If fancy dress isn't your thing this Halloween, check out our list of the best horror movie cars as an alternative Halloween treat. From Ghostbusters to Shaun of the Dead, there's something to give everyone a scare.  Most of the cars mentioned are classics – check out the Car & Classic website if you feel like adding one of these to your collection!
Jaguar XJ12 in Shaun of the Dead, 2004
"Guess we'll have to take the Jag…"
The horror-comedy follows "a man's uneventful life disrupted by the zombie apocalypse" featuring Simon Pegg, Nick Frost and a Jaguar XJ12. Shaun of the Dead provides the right amount of fear and hilarity just in case you're not quite up to being terrified.
Chevrolet COE in Jeepers Creepers, 2001
The Chevrolet COE sends shivers down your spine in just a glance and is one of the most infamous horror movie cars. The rusted truck, driven by 'The Creeper', prays on two siblings and is "hell-bent" on eating them. The Chevrolet even has a personalised number plate which reads "BEATNGU' – nice touch.
Chevrolet Nova & Dodge Challenger in Death Proof, 2007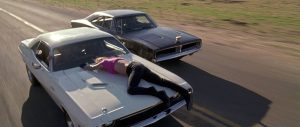 The Quentin Tarantino film follows a former Hollywood stuntman who uses his "death proof" cars to seek out his victims. The film ends with a "harrowing" car chase between a Chevrolet Nova and & Dodge Challenger while one of the characters perform the now-iconic stunt called the "Ship's Mast" – don't try it at home.
Plymouth Fury in Christine, 1983
Christine is based on a 1958 Plymouth Fury named Christine that begins killing off a high school bully and his friends. The film is the adaptation of a Stephen King novel so is a guaranteed scare.
Oldsmobile Delta 88 in The Evil Dead franchise
The Oldsmobile otherwise referred to as 'The Delta' or 'The Classic', features throughout the Evil Dead franchise. Its first appearance was back in 1981! The vehicle belongs to the protagonist, Ash Williams in the Evil Dead films, but has featured in almost every film directed by Sam Raimi, including Crimewave, Spiderman and Drag Me to Hell.
Ecto-1 in Ghostbusters, 1984
Warning: you will have the theme tune stuck in your head for the rest of the day
The Ecto-1 has easily become an iconic car and would be the perfect addition to any Ghostbusters Halloween costume. The vehicle features throughout the franchise as the Ghostbusters' main mode of transport. The Ecto-1 is even available in lego-form – it's that famous!
Plymouth Valiant in Duel
We couldn't have a list of horror films without including Steven Spielberg's Duel. The film was Spielberg's directing debut, so if you're looking for nostalgia, horror AND cars, this is the film for you.
Have we convinced you to stay inside this Halloween?
If scary isn't your thing, check out our list of the best iconic film cars.