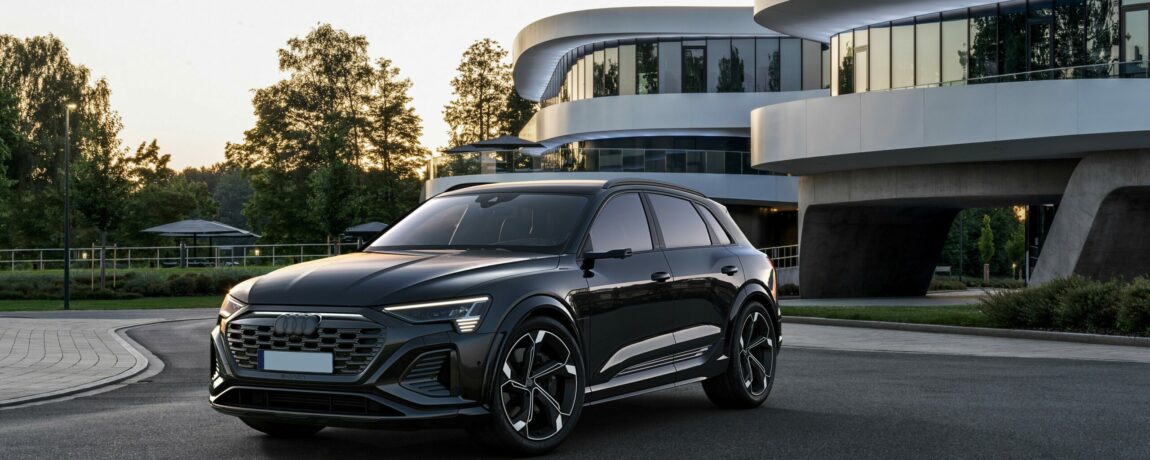 Interesting Info
5 Mar 2023
Can I Get Car Finance For A Private Sale?
One of our most frequently asked questions at Oracle Finance is "Can I finance a car from a private seller?" And the answer is – yes, you can!
Our team have vast experience in guiding customers through the process of financing a private sale purchase and can offer a range of funding options including Personal Contract Purchase, Hire Purchase and Lease Purchase.
What is a private car sale?
A private car sale is where a customer is purchasing a car from an individual as opposed to from a franchise or independent dealer, or through an auction. This is likely 'sold as seen' and therefore the buyer wouldn't usually have the right to return the car, nor would they benefit from a dealer warranty.
Financing a private car sale
Many finance brokers currently don't offer finance for a private car sale due to the risks involved versus the guarantees in place when buying from a dealership. However, at Oracle Finance, we have over 17 years' experience in funding vehicle purchases and our broad panel of lenders and expert team means we are able to help customers fund high value vehicles being purchased from outside of a traditional dealership or auction.
Why choose Oracle to fund a private car purchase?
We understand why car buyers may be apprehensive when it comes to agreeing a private sale; there are so many unknowns – not to mention the burning question "how trustworthy is the seller?". That's where Oracle Finance can help.
Peace of mind
When funding a private car sale through Oracle you can benefit from several additional checks and services to give you the ultimate in peace of mind when buying a car privately.
Vehicle History
We will run a complete vehicle history check from HPI as part of our due diligence on the vehicle being purchased; this will include a check for outstanding finance on the car you're buying. If we find there is finance outstanding, we will arrange to settle it off as part of the process if needs be.
Service History
We can help you arrange a technical inspection of the vehicle you're looking to purchase by recommending a reliable third-party to carry out an inspection on your behalf.
Authenticity
We will request proof of ownership from the person selling the car; to ensure that they have legal title to the car they are selling
If the seller is requesting a deposit to secure your purchase whilst you arrange funding, we can act as an intermediary to hold the deposit on behalf of both yourself and the seller – giving you both reassurance that your money is in safe hands while the sale is completed
We will provide you with an invoice as your proof of purchase for future records
Why buy a car from a private seller?
There are pros and cons to buying a car from a private seller, here are a couple more things to think about if you're considering purchasing a car from a private seller:
You could benefit from an Extended Warranty
An extra bonus with a private purchase is that you could benefit from a transferrable warranty at no additional cost.
When purchasing a relatively new car, it may be that the manufacturer's original or extended warranty can be transferred to you, but this is always worth checking as some manufacturers will only allow their extended warranty to be transferred to a new owner through a private sale. If you were to buy a car from a franchise dealership, you may need to buy a new warranty product in addition to the car itself.
A private purchase could be cheaper than buying from a dealership
You will often find that cars for sale through private sellers tend to be less expensive than those for sale through a dealership. Why? Dealerships will have likely completed a pre-sale technical inspection of the car, perhaps replaced consumable parts such as tyres or brake discs and will certainly have fully valeted the car. All these costs need to be recovered through the sale price.
When buying a high value vehicle from a private seller, it's likely that the car has been lovingly cared for by its current owner. So, whilst you may not have the dealership's seal of approval, you may be able to pick up an excellent example of your dream car for less than you'd think; any reputable private seller will not object to you requesting to see the service history or to appointing a third party to complete a vehicle inspection.
When funding with Oracle Finance, you have the added benefits of access to our expert team who can provide a valuation on the vehicle you're considering so you can be sure you're getting the best deal. And not forgetting we can also help to arrange a trusted technical inspection and a HPI vehicle history check for complete peace of mind.
What's next?
If you've found the car you wish to buy from a private seller, speak to your dedicated Account Manager by calling us on 0800 012 6666. Or if you'd like a free, no-obligation finance quote, simply complete our online form.
Why Choose Oracle?
With over 1,700 Trustpilot reviews and a overall rating of 5 out of 5, as four-time consecutive award winners of the Best Specialist Car Finance Provider award from 2020 through to 2023, and having funded over £1.7 billion of vehicles and counting, you too can find out why thousands of people trust us time and time again to find a smarter, tailored funding solution when looking for your next dream car.
Make sure you follow us on Instagram, LinkedIn and Facebook to keep up to date with what's happening in the market and to see some stunning photos and videos of the amazing cars we fund.

Ready to know more?
Let Us Put You in the Driving Seat
Whether you're looking to arrange the finance on your next car, refinance an existing agreement or release equity from your current vehicle, your dedicated Account Manager will find a funding solution that's perfectly tailored to your needs.