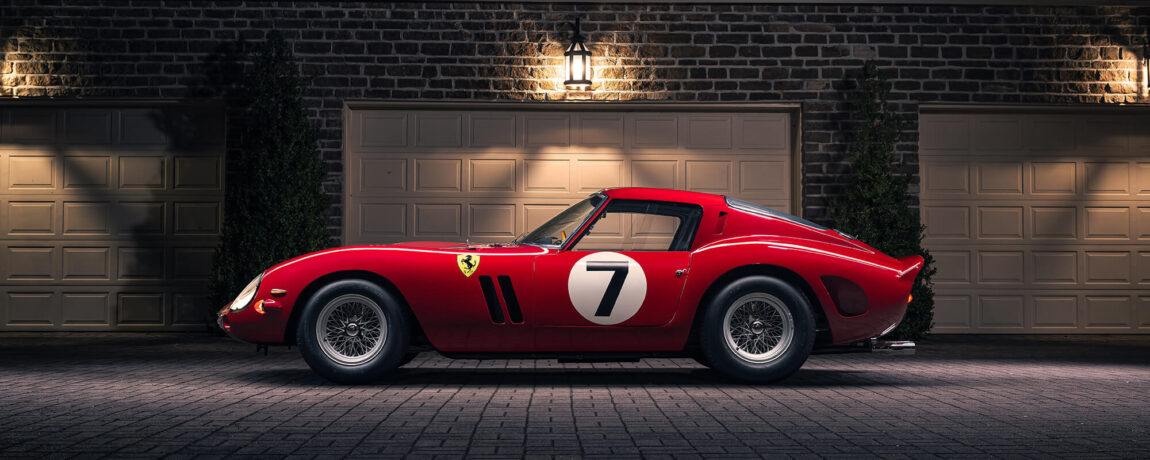 A World Record Ferrari 250 GTO?
Car auctions are often a great place to list or buy cars that aren't usually found elsewhere. Not only that, but if you happen to own a particularly rare or interesting car, it could be that a car auction is the only place that you would be able to gauge its true value by its popularity and demand at the time. Cars that command prices in the many millions of pounds often exchange hands at a car auction and none create a stir as much as the Ferrari 250 GTO.
7 of the 10 most expensive cars ever sold at auction are Ferrari models, and 2 of the top 3 are 250 GTO's. Its achingly good looks, racing provenance and history, and the fact that only 39 were ever made, and believed to all still exist, make this the ultimate collectable Ferrari. The majority are kept in prestigious collections amongst other multi-million-pound vehicles and heralded as the pride of the collection. Often, they change hands between collectors in secret and without knowledge of price meaning no one really knows the true value of the cars at the time. But every once in a while, perhaps once a decade or even less, an owner decides it is time to offer their car on the open market.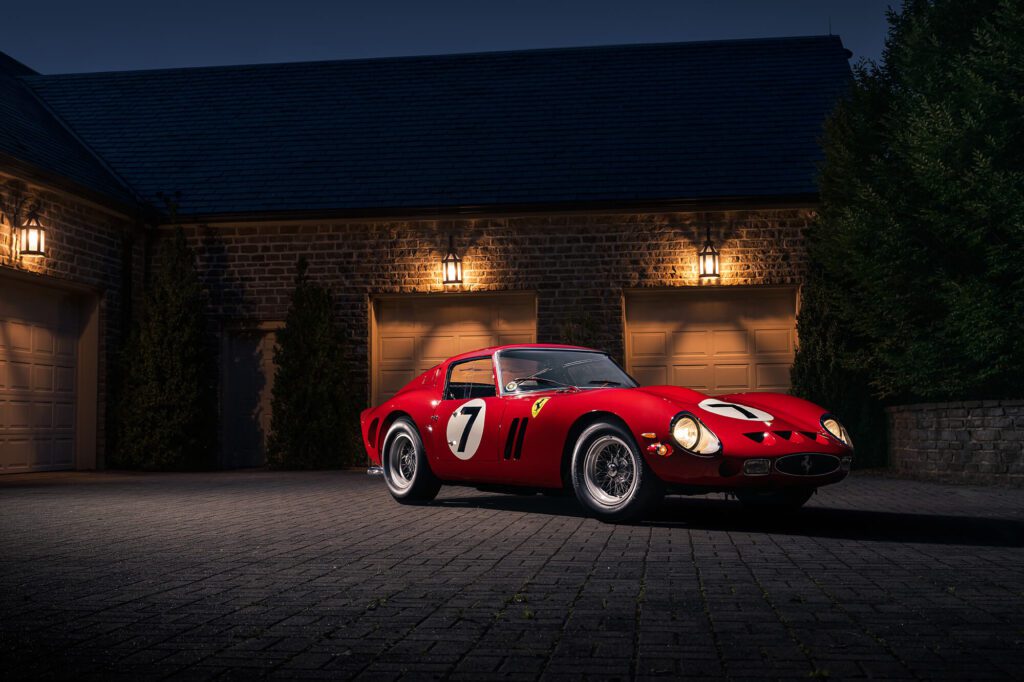 Understandably the media frenzy and buzz around the car collector world goes into overdrive and talk of record prices is thrown around in anticipation of the upcoming auction. Not the most expensive car ever sold, that will take some beating after last years sale of a unique 1955 Mercedes Benz 300 SLR Uhlenhaut Coupe double the highest price ever achieved at a staggering £114million, but a record for the most sought after make and model in history. The chance of a world record price for a 250 GTO is always a possibility, however in the case of the latest car to be offered, its certainly more of a probability.
On 13th November at RM Sotheby's New York headquarters, the most esteemed car collectors on the planet and the world's motoring press will be gathering to witness what is likely to be history in the making. The car in question is obviously a Ferrari 250 GTO, but not just any example, the only one to have been raced by the Scuderia Ferrari. If that wasn't enough, it started life as a 330 LM and as such is the only Works GTO example that was originally fitted with a 4-litre engine, instead of the 'standard' 3.0-litre. It is details like this that matter a lot in the world of car collecting.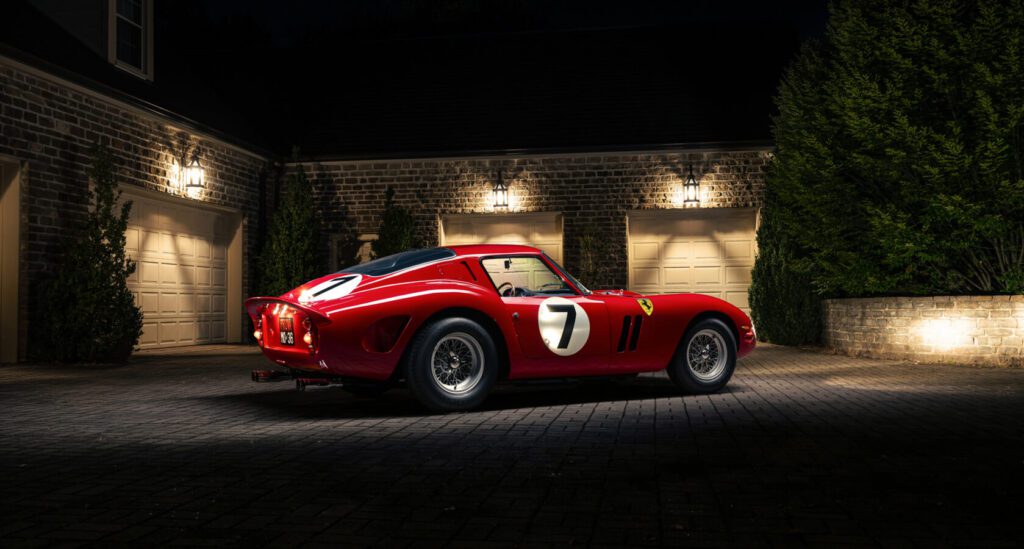 The provenance that accompanies the car includes appearances at the 24hr of Le Mans, the Nürburgring 1000km, Pebble Beach Concours d'Elegance, Amelia Island Concours d'Elegance and benefits from 38 years with its fastidious current owner. As you would expect for a 250 GTO, every event has been attended, every box ticked and every piece of documentation, racing coverage and magazine feature accounted for.
If you have ever been in the position where you could purchase your very own Ferrari 250 GTO this is the time, this is the model that you have been saving yourself for, a true once in a lifetime opportunity. Early estimates place this car as smashing the record price achieved for a GTO and understandably so. A projected $60million has been talked about although who knows how high it could go once serious collectors get down to business and want to ensure they own a piece of motoring and Ferrari history. One thing is for sure, a model of this calibre is certainly unlikely to be seen or offered for sale anytime soon and may never be offered on the open market ever again.
Find out more about this exceptional car via RM Sotheby's website here: The 1962 Ferrari 330 LM / 250 GTO
Oracle Auction Car Finance
At Oracle Finance we specialise in finding funding for cars that are to be bought at auction. Our expert Account Managers use our panel of specialist lenders to help you to find the perfect package, bespoke to you and your circumstances. We could help to get you approved at the top end of your budget up to 90 days before an auction with an agreement in principle, so that when that hammer drops, your funding is in place, and you are ready to purchase the car of your dreams.
Our team are always on hand should you have any questions about arranging car auction finance and your dedicated Account Manager is ready to take your call today. With the Iconic Auctioneers sale just weeks away, why not speak to us now and get your funding in place before you miss being able to place that winning final bid.
Read more about our Auction Car Finance here: Auction Car Finance
Why Choose Oracle?
With over 1,900 Trustpilot reviews and a rating of 5 out of 5, and four-time consecutive award winners of the Best Specialist Car Finance Provider award from 2020 through to 2023, as well as having funded over £1.7 billion of vehicles and counting, you too can find out why thousands of people trust us time and time again to find a smarter, tailored funding solution when looking for your next dream car.
Make sure you follow us on Instagram, LinkedIn and Facebook to keep up to date with what's happening in the market and to see some stunning photos and videos of the amazing cars we fund.

Ready to know more?
Let Us Put You in the Driving Seat
Whether you're looking to arrange the finance on your next car, refinance an existing agreement or release equity from your current vehicle, your dedicated Account Manager will find a funding solution that's perfectly tailored to your needs.