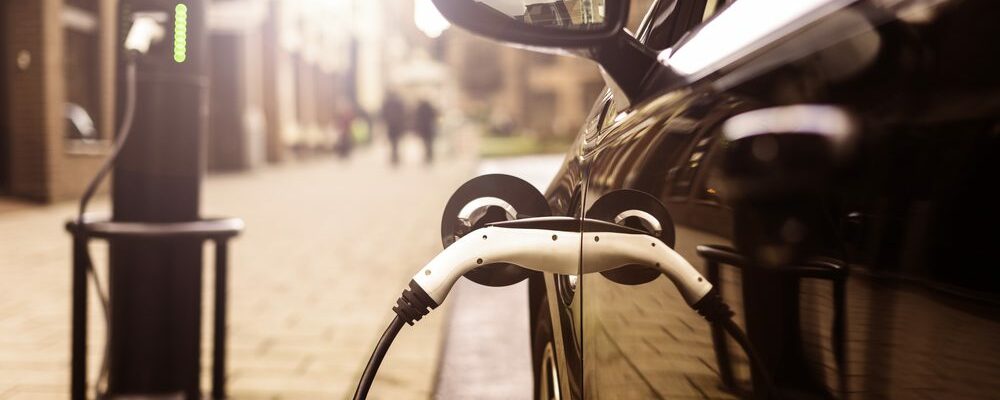 Electric vehicles: the shape of things to come
Over 140,000 types of electric vehicles (BEV, PHEV, HEV) were registered in 2019 in the UK up to October.  As more manufacturers join the electric vehicle industry, we consider what it could mean for the future of the motoring world. We spoke with our managing director, Peter Brook, about how a mass-adoption of electric cars will change the shape of the industry as we know it.
Every luxury car manufacturer is developing or already has an electric vehicle including the likes of BMW and Mercedes. This year, Porsche joined the line-up with the fully-electric Porsche Taycan. Described by Porsche as "all-new, innovative and ready for the future", the Taycan is a force to be reckoned with.
But, it was famously Tesla who were first to market.  "I think Tesla has got a hard time of it," Peter says on the exclusively-electric manufacturer and the competition.
"They were the very first to develop an electric vehicle, and that's always difficult."
"You must get far enough ahead of the market that by the time competitors release their products, you've already got your name as the market leader". Peter elaborates further, explaining the difficulties Tesla could be facing. "It's not just about the power train or the battery pack, it's about how they drive. The likes of Porsche have 80 years of history designing cars and are already absolute experts on how to make a car feel great. It won't take them long to catch up with Tesla on the power train".

The Future of Electric Vehicles
However, Porsche may not always be direct competition for Tesla. Peter predicts a future where they compliment each other. "The main manufacturers already understand the dynamics of how to make a great car and are now coming to the EV market. I think that will drive the Teslas of this world to focus more on battery development". Similarly, Dyson withdrew its EV project from the market this year, despite being set to secure "£174 million of investment". "That's quite a strong message, especially after already investing millions in the project," Peter says as he predicts two distinct areas of specialism in the industry.
Financing Electric Vehicles
When it comes to financing electric vehicles, there's another potential challenge. "The battery pack has a finite lifespan attached to it" Peter explains.  After a certain number of charges down the line, the battery will need to be replaced. That may mean a client might purchase what looks like a perfectly good vehicle, but then having to spend a large sum replacing the battery.
"There are two levels of depreciation going on within an electric car, and nobody has quite worked out how to measure this for valuation purposes."
Not yet anyway. "Maybe we'll see a time when people lease the battery pack on used EVs. In other words, you'll pay a service charge on the battery pack monthly to remove battery depreciation as an issue for lenders. Then only the vehicle itself is financed. Meaning that whether the owner has had the vehicle for a month or two years when the battery pack needs replacing, the cost is already covered by the separate lease agreement".
However, for this plan to come to life, lenders will have to catch up. "Lenders are cautious. Our market is incredibly competitive and can catch cold very quickly when dealing with new technology. Technology is moving at a pace that finance agreements can't keep up with".
Government Legislation
Following a period of economic difficulty in the UK, when the issue of climate change was less in focus, discussions about an emission-free country are firmly back on the table.  But for real change, there will need to be some stronger legislation put in place.
The 2008 Climate Change Act has set a target for 2050 "that the net UK carbon account is at least 100% lower than the 1990 baseline".  Peter says,  "The simplest way we can support that is by making electric vehicles as accessible as possible, but the dilemma regarding depreciation on the battery needs resolving first".

What does the future hold for petrol and diesel powered vehicles?
"I do think there will always be a place for them but maybe not as the mainstay". He predicts the possibility of driving petrol or diesel cars for fun and electric for everything else. "A petrol car is an amazing piece of kit. You've got something that can carry up to five people with £6 worth of fuel for 70 miles and yet do 100mph. That's a tiny level of emissions off that one gallon of fuel."
He also speculates about self-driving cars: "Why would anyone want to drive if you can avoid it? Unless you want to drive for the thrill of driving". Peter envisages a future where driving is for fun and any other travel is in something like a "self-driving Uber".
This year, Mercedes-Benz debuted the all-electric, self-driving Smart Vision EQ which is described by the manufacturer as "the most radical car sharing concept car of all". Mercedes-Benz has developed the car to "demonstrate how autonomous driving could make future car sharing even more convenient, simple and economically efficient".
Going forward
"I think the move from diesel/petrol into EVs will be a slow transition. Maybe in twenty years, (circa seven change cycles) we will see a full transition. Car sharing in towns and cities will also become more relevant. Imagine a more grown-up version of the 'Boris Bike'. Vehicle autonomy and connectivity will lead to a door to door, maximum efficiency, inner-city transport solution.
What do you think?  Are we moving quickly enough to deal with climate change?  Get in touch and let us know your prediction for the future of transport.

Ready to know more?
Let Us Put You in the Driving Seat
Whether you're looking to arrange the finance on your next car, refinance an existing agreement or release equity from your current vehicle, your dedicated Account Manager will find a funding solution that's perfectly tailored to your needs.