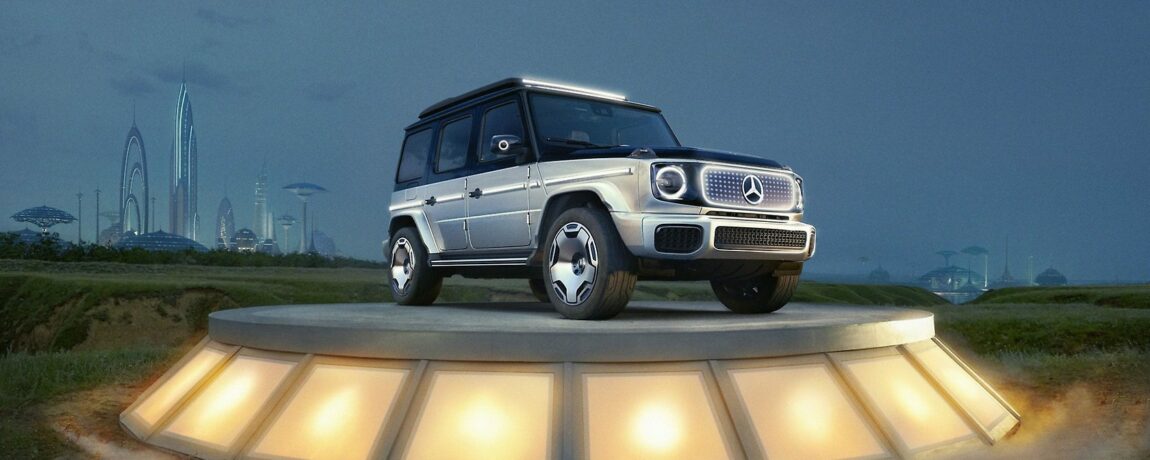 Exciting Electric Cars
Not too long ago, the idea of an electric car meant sacrificing any concept of a normal car and having to settle for something awkward looking, slow, and not fun to drive at all. In a comparatively short space of time however, things have changed dramatically and now there are an abundance of electric cars to choose from that can satisfy whatever type and function you are looking for in a vehicle.
There does seem to be a slight reservation with most electric cars however, a sense that the range is the most important feature an electric car can have. Not something that is going to tempt many people out of their combustion engined cars. Thankfully though there are a number of manufacturers who realise that they can offer a fully electric solution, but still include something exciting or different about it other than its eco-credential.
With that in mind, we have put together a collection of electric cars that you may not have thought about. Leftfield options that put the fun back in to driving or offer something that little bit different, but just also happen to also be battery powered too.
Lotus Evija

Nothing about the Lotus Evija was expected prior to its unveiling back in 2019. Lotus are traditionally known for their lightweight, nimble, often relatively inexpensive, simple and often spartan sports cars, the Evija is none of those things. Fully electric was a whole new venture for a start, then there's the fact it produces around 2,000bhp, costs in excess of £2 million to buy and features some of the most advanced technology and aerodynamic engineering around. The statistics are sure to be mind-blowing enough to match the price tag, and has the potential to put the Lotus name in a whole new sector of ultimate performance vehicles. Surely one of the most exciting electric cars to be made for many years to come.
Mercedes-Maybach EQS

The Maybach division of Mercedes Benz is synonymous for producing some of the most luxurious and opulent vehicles on the road today. Their saloon cars took the 'standard' S-Class to the next level of limousine and private jet comfort, and their GLS offers grandeur that rivals that found in a Rolls Royce, Bentley or the finest of Range Rovers. Logically the next step is to enhance the EQS to Maybach levels of comfort and to produce a car that offers on of the finest SUV experiences money can buy combined with electric car silence and refinement. It may have only just been unveiled but it is sure to ruffle a few feathers in the ultra-luxurious SUV sector.
Hummer EV

If any car appears slightly at odds to the ethos of the electric car market it would be the Hummer. Notoriously utilitarian and military in appearance, the original Hummer was one of the most fuel thirsty and gas guzzling vehicles that money could buy, and it is that reason that makes the electric version make so much sense. It may be only slightly narrower than a London Bus and be one of the least subtle cars on the road, but for those looking for the ultimate rugged SUV there aren't many better suited than the Hummer. Now with battery power the Hummer is no longer frowned upon for environmental reasons and is free to continue lugging its immense mass around in perfect silence and surprising performance.
Tesla Cybertruck

If any car maker is responsible for moving the electric car game on further than anyone else it would be Tesla. Even from their first car, the Tesla Roadster, they showed the world that electric cars could be fun to drive, look stylish and offer performance and range to match and often supersede their petrol rivals. Keen to continue their rebellious and 'thinking outside the box' streak they unveiled the Cybertruck in 2019, a futuristic 'Mad Max' looking pickup truck solely composed of edges and straight lines that will offer 'Better utility than a truck with more performance than a sports car'. Quite why you need your pickup truck to offer sports car performance is beside the point, Tesla have never been ones to conform to what is 'normal'. The Cybertruck is slated for first deliveries this year so expect orders to start anytime soon.
Abarth 500e

The Fiat 500e is everything the initial idea behind electric cars was intended for. A small city car that doesn't require a long range and emits zero m for pollution free town centres. Due to the popularity of the 'hot' versions of the 500's from in house tuning firm Abarth, it was only a matter of time before they applied their knowhow to the electric version too. The Abarth 500e follows the same recipe as their petrol hot hatchbacks with more power, more aggressive styling, and sharper handling, proving that electric cars can be just as fun as their petrol counterparts. The popularity of the petrol models will surely mean that their electric variety is certain to be a hit with those looking for something a bit more exciting.
Mercedes Benz EQG

The Mercedes G-Class is already a contrasting blend of high performance, sumptuous luxury, and retro utilitarian styling. So the addition of electric power to the mix pushes the contrast even further than before. The EQG promises even more luxury and more advanced technology than ever before and still wrapped up in the boxy retro styling that has changed little in over 50 years. The fact that the current 'G-Wagon' is such a hit means that the EQG is sure to follow in its footsteps as one of the coolest ways to own an electric car. And just wait till you see its party trick, the 'Tank Turn'.
Volkswagen ID Buzz

If something was missing from the commercial vehicle marketplace it could be said that there aren't the most stylish of options to choose from. Understandably the specification for a commercial vehicle is focused more on practicality and load space rather than spending too much time worrying about the styling. The Volkswagen ID Buzz is here to change all of that. Based on an up-to-date interpretation of the iconic VW Microbus, the ID Buzz has just enough retro influences with its giant VW badge and two-tone paintwork, yet offers plenty of exactly what you need a van to do.
Lucid Air

The Lucid Air is an attempt at taking Tesla on at their own game and then beating them at it. The 'Air' claims to be the 'longest range, fastest charging luxury electric car in the world'. The figures seem to more than match the claims with over 1,200 bhp on offer, a range of up to 516 miles, 0-62 mph possible in less than 2 seconds and an approximate time to charge to 200 miles of range of just 12 minutes. As well as offering the upmost in luxury, the Lucid Air promises sustainability at the very centre of its thinking, with carbon neutral production facilities, ethically sourced materials and the intention to leave as small an impact on the environment wherever possible. Just make sure you charge it using renewable sources or it'll make all the effort seem a little worthless.
Rivian R1T

Other than the commercial van sector, there aren't many takes on electric vehicles for those looking at rugged dependable off-roaders to use to lug their goods round the countryside. Rivian have stepped up to the plate with their R1T pick up truck, offering all the dependability of a conventional pickup truck, although strangely with the less needed power and performance that most supercars would struggle to match. The stats on the website claim that it can wade through 3 feet of water, rock crawl a 100% grade (basically a 45-degree slope) and offers almost 40cm of ground clearance. For those who also need it, 0-62mph in around 3 seconds and 'sports car handling' mean that you can also get your payload to wherever it needs to be a lot quicker than most other vehicles.
Rimac Nevera

Much has been said about the speed that electric cars, especially the acceleration, can offer should a drag race break out. Those who are fans of The Grand Tour will have seen the way that the previous Rimac One disposed of a Lamborghini Aventador S and Honda NSX in a straight line sprint like they had left their handbrakes on. Their latest creation, the Nevera, promises even more power, even more speed and even more refinement. The headline figures are 1,900 bhp, 2,360 Nm of torque, 0-62mph in 1.85 seconds and a top speed of 250mph. Many electric cars claim impressive figures, but very few come from a company that is that impressive, Bugatti have formed a merger with them. They will both continue to develop their own products, but share technologies and engineering to ensure they produce some of the most impressive cars (a lot of) money can buy.
Electric Car Finance
Here at Oracle Car Finance, we specialise in finding funding for electric vehicles. Find out more information about our Electric Car funding by clicking here.
Alternatively, speak to your dedicated Account Manager today who will be on hand to talk you through the buying process and finance options tailored to you and your requirements. You can get in touch with us either by calling us on 0800 012 6666 or by clicking here.
With over 1,800 Trustpilot reviews and four-time consecutive award winners of the Best Specialist Car Finance Provider award from 2020 through to 2023, you too can find out why thousands of people trust us time and time again to find a smarter, tailored funding solution when looking for your next dream car.
Make sure you follow us on Instagram, LinkedIn and Facebook to keep up to date with what's happening in the market and to see some stunning photos and videos of the amazing cars we fund.

Ready to know more?
Let Us Put You in the Driving Seat
Whether you're looking to arrange the finance on your next car, refinance an existing agreement or release equity from your current vehicle, your dedicated Account Manager will find a funding solution that's perfectly tailored to your needs.