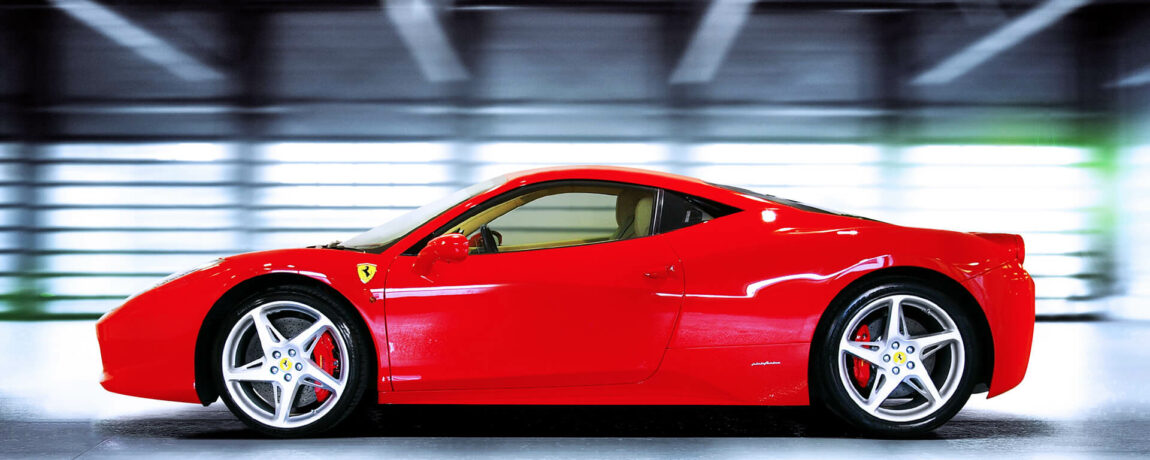 Interesting Info
27 Apr 2016
Luxury for Less
Prestige car finance can help you drive away the wheels of your dreams, for less than you think.
Luxury cars are on the top of every persons wish list. After all, who wouldn't want to be seen in a Bentley, Ferrari, Aston Martin or Mercedes Benz? But for many people, the dream remains just that, because they think they could never afford to buy a brand new luxury motor. However, with prestige car finance, you can make a smaller deposit and pay monthly instalments  making it far more affordable to own your dream car than you think. This is how it works.
Prestige Car Finance – The Basics
Prestige car finance is a very simple way of making it more affordable to own your dream car. Rather than paying the full manufacturers price in one go, which is frequently out of most peoples reach, you instead pay a deposit and arrange monthly repayments, normally over the space of 24 months. The best way to secure a great prestige car finance deal is to hire a specialist funder for luxury cars. They will help you determine the best package to suit your budget and income, and secure the best funding deal on the car of your choice. A prestige car finance expert will be able to talk you through the procedure of securing funding, and can finance a car from any main franchised or independent car dealer. Some of the well-established funders may even be able to help you locate the exact make and model you're looking for using their contacts.
Prestige Car Finance – Different Types
There are different types of prestige car finance that you could choose to help fund your dream motor. These include:
Hire Purchase: With this type of prestige car finance arrangement, you pay a fixed rate of interest on fixed monthly payments, so you can budget accordingly. You can choose how much you want to put down as a deposit, from 10% – 50% of the full price. The remainder is paid over 12 – 60 months.
Hire Purchase with Balloon: This form of prestige car finance is similar to hire purchase, except you make a final lump sum payment at the end of the agreement, making your monthly payments smaller. This way, you can buy a more expensive car than you might otherwise have been able to afford.
Balanced Payments Plan: If you choose this type of prestige car finance, you will still pay a fixed monthly sum, but instead of fixed interest, your interest rates will rise and fall according to either the finance house base rate, LIBOR, or bank base.
Prestige Car Finance – Cars to Choose
These are just some of the amazing cars that you could buy with prestige car finance:
Ferrari
Porsche
Bentley
Mercedes-Benz
Audi
Lamborghini
Aston Martin
Looking for prestige car finance? Speak to Oracle Finance.
Oracle finance is the UKs leading specialist funder of prestige, sports and luxury cars, with over 20 years experience. Its team of expert staff have delivered over 50million of prestige car finance this year alone, offering an outstanding and unique level of customer service to clients. Oracle Finance also offers funding solutions for the purchase of high-value aviation and marine assets, and has a specialist asset finance division funding commercial vehicles, plant and machinery and other business assets. To discuss your requirements or get a quote, contact Oracle Finance on 08450 944997 or email info@oraclefinance.co.uk.

Ready to know more?
Let Us Put You in the Driving Seat
Whether you're looking to arrange the finance on your next car, refinance an existing agreement or release equity from your current vehicle, your dedicated Account Manager will find a funding solution that's perfectly tailored to your needs.