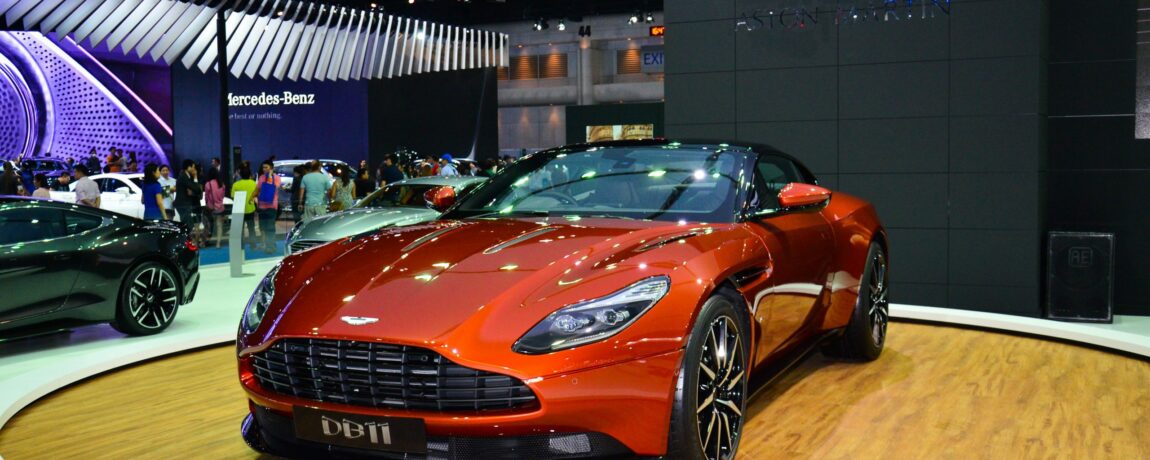 Oracle Finance's Fantasy Car Garage
If you were given a budget of £500,000 to spend on luxury cars, how would you spend it? Would you splash out on some supercars or spread the cost? We tasked some of the Oracle Team with creating their fantasy car garage with a (fantasy) half a million pounds.
Arjan, Account Manager
Arjan is our office petrolhead. Ask him anything about cars and there's a good chance he'll give you an answer. He is always actively seeking out up-to-date industry knowledge and sharing it with his customers, so it's no surprise that his fantasy car garage took seconds to come up with. It's like he was waiting for us to ask the question!
Used guide price: £75,750, Remaining Budget: £424,250
The five-door estate has a top speed of 186 mph and can get from 0 – 62mph in just 3.5 seconds. Arjan voted for this one as his 'daily driver' because it's "the most well-rounded performance family car available in the current market". So, if you're always running late for the school run, maybe you should add this one to your fantasy garage too.
Nissan Skyline GTR R33,
Used guide price: £55,000, Remaining Budget: £369,250
Described by Arjan as a "90's kid hero car" for its feature in the "best PlayStation game of the era", Gran Tourismo '97. The nostalgic value is what got this car into the Oracle garage. Is there a car from your childhood that you'd love to own?

Used guide price: £329,995, Remaining Budget: £39,255
It's likely that we don't even need to explain why the Ferrari 458 Speciale made it to this list. If it's not for its top speed of 202mph, it's for its race inspired design. "The 458 Speciale is possibly one of the best cars of the decade".

Ariel Atom Supercharged
Used guide price: £39,995, Remaining Budget: (-£740)
Although this one has taken him over budget, it seems completely worth it. "This one is from experience. Several passenger laps at Oulton Park makes you rethink what 'quick' is."

Oliver, Senior Account Manager
Oliver has been with Oracle for nine years, so he has plenty of experience of providing knowledge and expertise to help his customers fund their dream cars. But when it comes to his dream cars, he's spread the cost wisely. Oliver has managed to get seven cars in his fantasy garage, and all within budget.
Mercedes-Benz SLS Coupe
Used guide price: £139,990, Remaining budget: £360,010
The modern classic sports "jaw dropping looks & impeccable road manners", not to forget the Gullwing doors. The SLS Coupe has 563bhp and a top speed of 197mph. It's no surprise that Oliver wants this in his garage.

TVR Griffith 500
Used guide price: £29,995, Remaining budget: £330,010
Chosen for a fun drive with the top down, this "British classic" is a staple in Oliver's garage. It has a top speed of 158mph, so make sure you hold on to your hat.
Used guide price: £74,000, Remaining budget: £256,015
This 2019 blue Discovery has made it into the garage as Oliver's 'daily driver'. With seven seats, there's room for everyone.

Audi SQ5
Used guide price: £53,040, Remaining budget: £202,975
The SQ5 was rated 4/5 on AutoCar and was branded as a "fantastic car that's fast off the line and in-gear". Although it's gained a super-SUV reputation, the SQ5 "still rides extremely comfortably". Oliver took 13% out of his budget to get the SQ5 in his garage for his wife, what a gent!

Ferrari 458 Italia
Used guide price: £120,000, Remaining budget: £82,975
Another vote for a 458 because "you've got to have a Ferrari" – need we say more?

Renault Clio V6
Used guide price: £59,000, Remaining Budget: £23,975
Every car fan needs a hot hatch in their garage, and to Oliver, this Renault Clio V6 is the "best ever". Jalopnik recently took one for a test drive and described it as "unusual, cool, a bit scary, and very French, all at once".

Land Rover Defender 110
Used guide price: £16,000, Remaining budget: £7,995
The ultimate utility vehicle hosts a loading weight of nearly 2000kg and still has to opportunity to look luxe in spec. Oliver has opted for the Defender at a used price, leaving budget for two more cars…

Jonny, Marketing Executive
Jonny joined us earlier this year and is the best person to chat to if you're as into Formula 1 as he is. With that in mind, Jonny's garage is well equipped with fast cars.
Range Rover Sport SVR
Used guide price: £65,000, Remaining budget: £435,000
This Range Rover Sport makes 3/3 votes for a Range Rover as a daily driver. The Sport SVR however, is arguably the better choice. It has all the creature comforts of your usual Range Rover, but a 5.0L engine and a top speed of 176mph. It can get you from 0 to 62mph in 4.5 seconds. It's a no brainer!
Lamborghini Aventador
Used guide price: £200,000, Remaining budget: £235,000
Lamborghini has set a new bar for supercars, so you should "forget the idea of the performance you are used to". It represents "a combination of exclusivity and high-tech luxury", completed with a hand-finished interior and an innovative body.

Aston Martin DB11
Used guide price: £120,000, Remaining budget: £115,000
The two-door convertible is a perfect mixture of British luxury and supercar innovatory. It sports a top speed of 187mph and a 4.0L 503bhp engine.

Ferrari 599 GTB Fiorano
Used guide price: £125,000, Remaining budget: -£10,000
Jonny maxed out his budget by £10k for the Ferrari 599. But with a top speed of 205mph, we don't necessarily blame him. Maybe he can borrow some of Oliver's budget?
What would be in your luxury garage? Get in touch and let us know!
We are a credit broker not a lender. Oracle Asset Finance Ltd is authorised & regulated by the Financial Conduct Authority (Financial Services Register No. 662576) for the sale of consumer credit. For more information, please visit www.oraclefinance.co.uk

Ready to know more?
Let Us Put You in the Driving Seat
Whether you're looking to arrange the finance on your next car, refinance an existing agreement or release equity from your current vehicle, your dedicated Account Manager will find a funding solution that's perfectly tailored to your needs.