Oracle Finance's top 8 favourite classic cars
It is estimated that there are more than half a million classic or historic vehicles in the UK, about three quarters of them roadworthy and licensed. Whether many are genuine 'classics' or just old cars isn't certain, but here at Oracle Finance we talk to classic car enthusiasts daily.
What do people love about classic cars? Well, the truth is, everyone views them differently. Oracle Account Manager, Lucas, who owns a couple himself, talks about what makes them so special: "I think people love classics because of their cultural status and not just in terms of the iconic film cars. Also, because of what they represent in terms of landmarks of engineering". So, with that is mind, we asked the Oracle Team to tell us what their favourite classics are, and why.
Ferrari 550 Maranello
The front-engine, V12-powered Ferrari 550 Maranello was voted for by Senior Account Manager, Luke.
As voted for by Oracle Account Manager, Edward Williams – the 300SL Gullwing is "a real trendsetter". Edward described easily why the Gullwing was his favourite classic: "It's such a cool looking, innovative car!"
According to Auto Express, 3000SL Gullwing came to life "in wake of the company's Le Mans and Carrera Panamericana victories" in 1952. Its top speed was "around twice that of the typical contemporary family saloon" and was the world's first production car with fuel injection.
Ferrari 250 SWB
Have you ever seen something so good looking? Nominated by our sister company, Lawton Brook's General Manager, Phil, who branded it "one of the best looking cars ever produced."
Lamborghini Muira
Another vote from Lawton Brook GM, Phil and Oracle Account Manager Arjan Deol who simply said, "that Italian Job scene…". Need we say more? Produced by the Italian automaker between 1966 to 1973 as the first supercar with a rear mid-engine two-seat layout, no wonder it's loved by many.
Triumph Spitfire
Introduced at the London Motor Show in 1962, the Triumph Spitfire is a pure nostalgia piece. The classic motor was put forward by Oracle Head of Finance, Anton: "my mum used to take me to school in one.  I can still remember the registration!". Some things you just don't forget!
Aston Martin DB5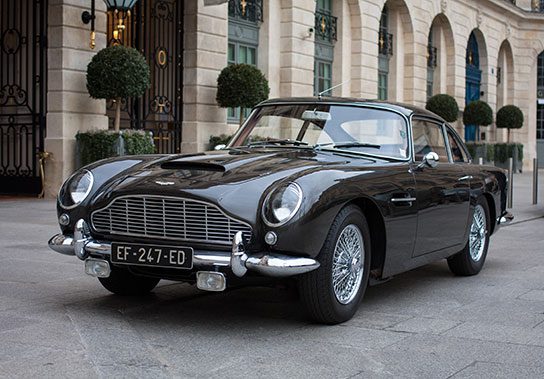 The luxury GT is best known for as the ultimate 007 car and was described as a  "British icon" by Oracle Compliance Officer, Emma.
Volvo P1800
"It's still a great looking car that's ahead of its time" – Senior Account Manager, Dale Radford
Ferrari 275 GTB 4 Cam
The 275 GTB was voted for by Account Manager, Lucas who, as we've previously mentioned, knows a few things about the classics. "It's an incredibly beautiful car that was made even better with the Quad Overhead Cam 3.3 Litre Colombo V12." Even Steve McQueen had one, which sold for more than $10 million in 2014.
Other nominations from the Oracle team included: Jaguar XJ220, Ferrari F40, 1968 Mercedes SL 250 Pagoda, McLaren F1, Porsche Speedster
Get in touch and let us know your favourite classic cars!

Ready to know more?
Let Us Put You in the Driving Seat
Whether you're looking to arrange the finance on your next car, refinance an existing agreement or release equity from your current vehicle, your dedicated Account Manager will find a funding solution that's perfectly tailored to your needs.