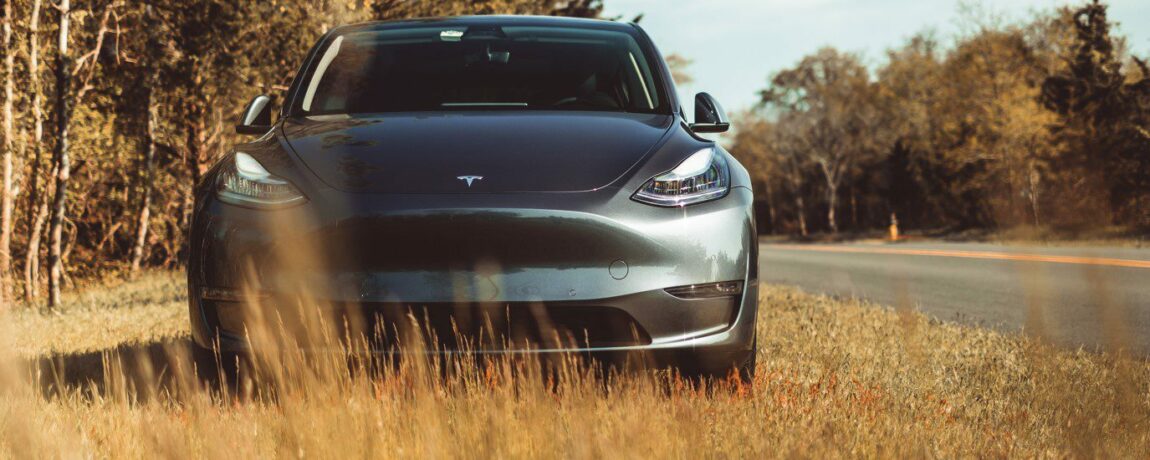 Interesting Info
26 Jan 2022
Oracle's top picks for Brand New Electric Cars in 2022
The demand for electric vehicles continues to grow, partly due to the Government's impending 2030 deadline for all new cars to be electric, but also due to some of the amazing Electric Vehicles that have come to the market over recent years.
Last year alone we saw the Porsche Taycan Cross Turismo, Lotus Evija, Ford Mustang Mach-E and Audi e-tron GT all hit our roads.
The popularity of these cars has meant that funding packages for electric vehicles are becoming more readily available. Here at Oracle Finance, we were thrilled that in 2021 we were able to start offering our customers Personal Contract Purchase (PCP) on electric cars, as well as Hire Purchase and Lease Purchase products.
We are almost one month into 2022 and the electric vehicle market is showing no signs of slowing down with lots of new makes and models coming to the market.
If you've been thinking about upgrading to an electric car, but haven't found the 'one' just yet, have a look at the list below of our top picks for electric cars coming in 2022.
BMW IX
Simply put, the BMW IX's appearance is like Marmite, you either love it or hate it. However, what isn't up for debate is the BMW IX's sleek interior and luxury finish.
The IX is a fully electric, all-wheel drive SUV. There will be two models of the IX, the xDrive40 and the xDrive50. Both models have a similar appearance but do vary on performance. The xDrive40 will have a range of up to 257 miles and can do 0-60 in 6.1 seconds.
The xDrive50 has a larger range of up 380 miles and packs a punch with 516bhp, helping it get from 0-60 in 4.6 seconds.
If neither of these models offer enough performance for you, the IX 60M will be launched in 2023 and will be an M Performance version. The IX 60M is expected to produce well over 600bhp.
When will it hit the roads: March 2022
Price: From £69,905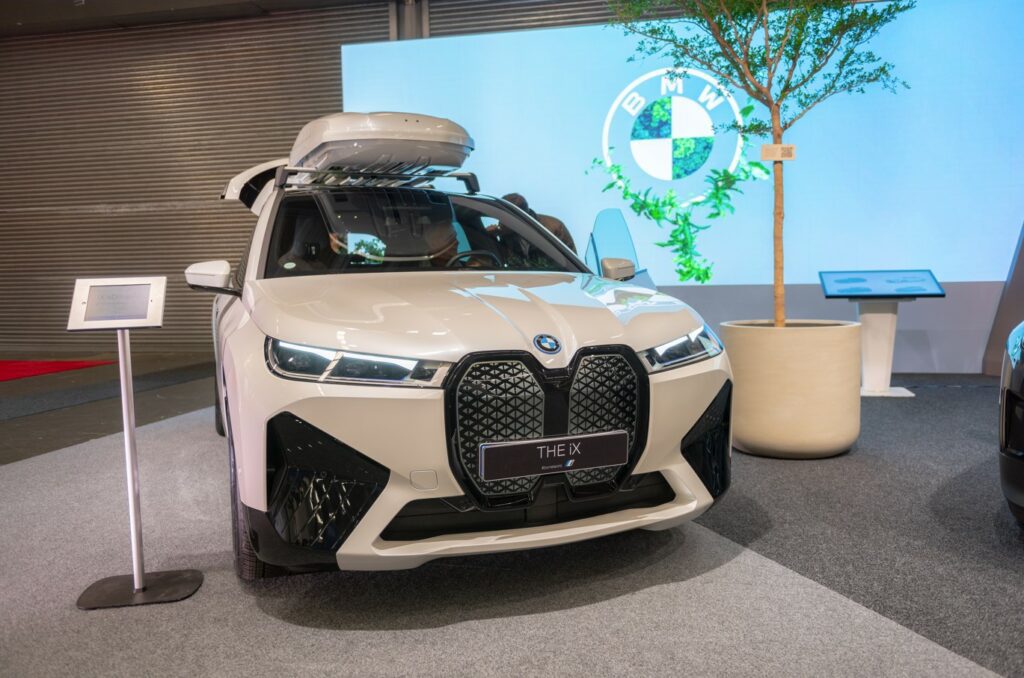 Mercedes-Benz EQE
At first glance the Mercedes EQE looks like a smaller version of the Mercedes EQS, and that's because it is. Both are designed for aerodynamic efficiency, have a stylish interior, and give you the option to add in the impressive Mercedes MBUX Hyperscreen system which is packed with advanced infotainment technology.
However, don't let the similar looks deceive you. The EQE can stand by itself offering a roomy and comfortable driving experience, as well as being the first Mercedes model to be built using 100% recycled steel.
The EQE is looking to give its competitors, the Tesla Model 3, Polestar 2 and BMW I4 a run for their money, with a whopping range of 410 miles.
When will it hit the roads: Expected to go on sale Summer 2022
Price: Expected to be starting from £60,000
Audi Q6 e-tron
We've only seen images of the prototype, but if the Audi Q6 e-tron is anything like the full-sized Audi e-tron then it's one to keep an eye out for.
Slightly smaller than the Audi e-tron but larger than the Q4 e-tron, the Audi Q6 e-tron will sit in the middle offering a great combination of style and performance.
The Q6 e-tron will be Audi's first car that uses the Premium Platform Electric architecture that was developed alongside Porsche. Whilst the underpinning will be the same as the new Porsche Macan EV, the Q6 e-tron will have its own unique look, both on the exterior and the interior.
The interior of the Q6 e-tron will be something special with Audi's high-tech 12.3inch virtual cockpit coming as standard, giving owners lots of options for customisation.
When will it hit the roads: Expected to go on sale in Winter 2022
Price: Expected to be starting from £55,000
Porsche Macan EV
As official finance partners of Porsche Club GB and following the success of Porsche's current EV range, we are really excited about the Porsche Macan EV.
Whilst specifications are still scarce on the Macan EV, we know it will be Porsche's first car that uses the same Premium Performance Electric architecture that's part of the Audi Q6 e-tron. Early photos suggest the design of the Macan EV will be a fiercer version of the current Macan.
If the Porsche Macan EV is anything like the Taycan, then it will certainly prove a hit. In 2021 the Taycan accounted for a of third Porsche Cars GB sales; an impressive statistic and one that certainly highlights the growth in the Electric Vehicle market.
When will it hit the roads: Expected to go on sale late 2022/early 2023
Price: Expected to be starting from £70,000
Tesla Model Y
It would of course be remiss of us not to mention Tesla when talking about electric cars. 2022 looks to be a busy year for Tesla with updated versions of the Model S and Model X coming to the market, as well as the release of the new Tesla Model Y. The Model Y is currently being described as an SUV version of the highly popular Model 3.
Two models will be available upon release, the Long Range, which is expected to have a range of up to 300 miles. If you're looking for something a little sportier, the Performance model will be for you with a top speed of 150mph.
Both models have seating for up to seven people and will come with Tesla's popular 15inch centre touchscreen as standard.
When will it hit the roads: Early 2022
Price: From £54,990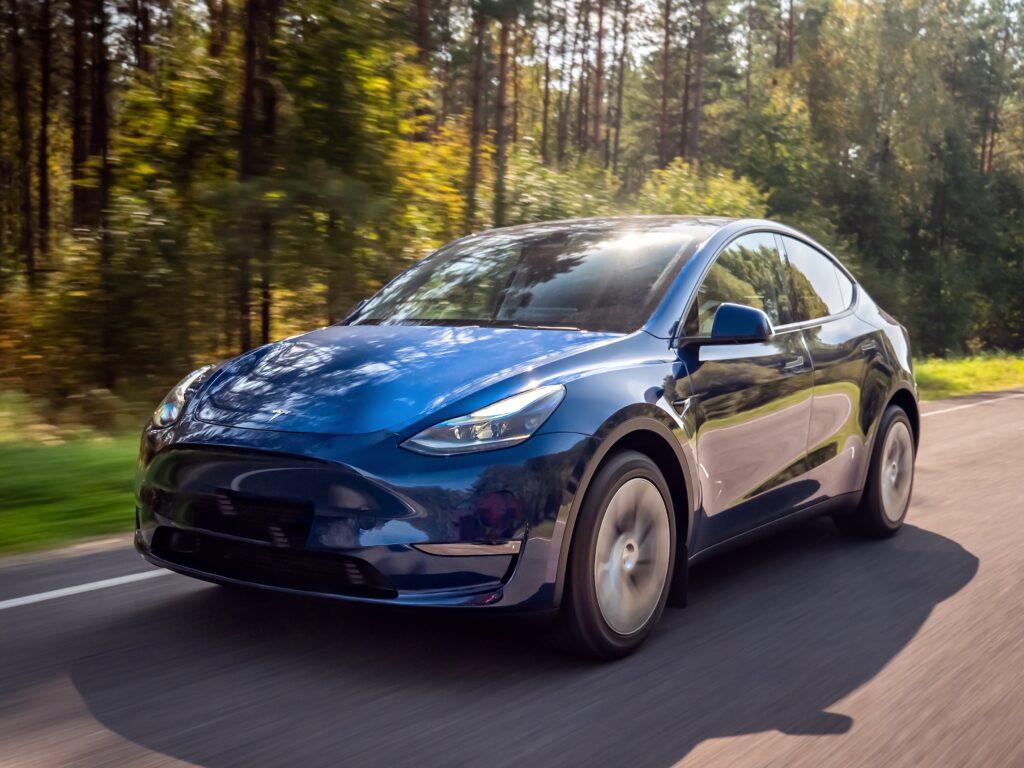 These are just a few of the brand-new electric cars coming to the market in 2022. If you'd like to keep up to date with car releases, industry news or just want to check out some of the beautiful cars we fund, make sure you follow us on Instagram, Facebook, and LinkedIn.
If you are interested in an electric vehicle and would like some information, speak to your dedicated Account Manager by calling us on 0800 012 6666.
Or if you'd like a free, no-obligation finance quote, simply complete our online form.

Ready to know more?
Let Us Put You in the Driving Seat
Whether you're looking to arrange the finance on your next car, refinance an existing agreement or release equity from your current vehicle, your dedicated Account Manager will find a funding solution that's perfectly tailored to your needs.