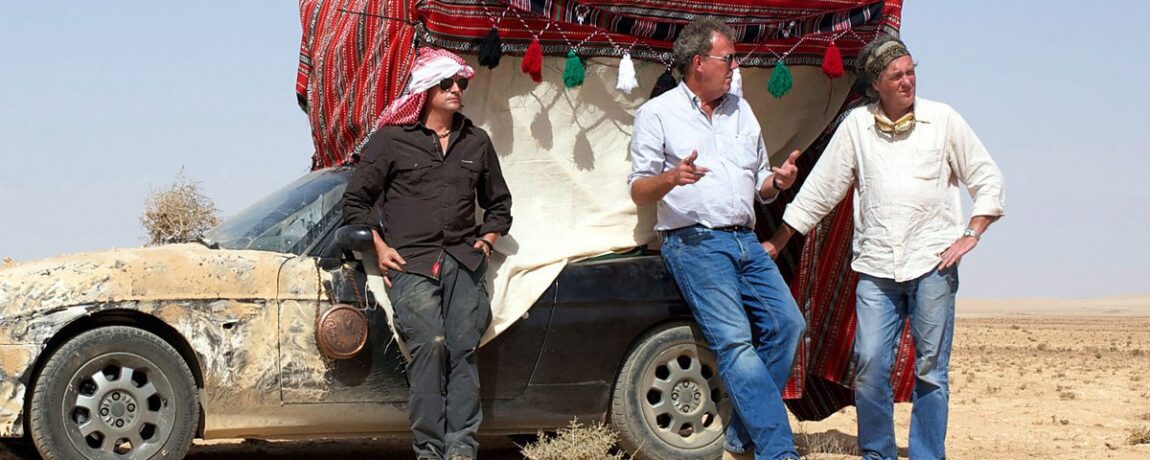 Our Favourite Top Gear Christmas Specials
Top Gear are well known for their epic Christmas Special episodes. A feature length episode of the popular motoring show that usually involves a demanding voyage across a far flung corner of the world in vehicles that really aren't built for that purpose. The Christmas Specials amongst others have seen motorbikes crossing Vietnam, SUV's tackling the Amazon rainforest, 2-seater sportscars following the journey of the 3 Wise Men across the Middle East and the trio attempting to forge trade relations as they journey across India in 3 iconic British cars. In the Oracle offices we've been discussing our favourite episodes over the years and the following are our favourites:
Vietnam Special, 2008
The 75-minute episode first aired in 2008 but is still just as entertaining 15 years on. Across the Oracle team, this special stood out by a mile. The episode follows Jeremy Clarkson, Richard Hammond and James May on their journey across Vietnam. However, it's not as easy as it seems, as all three of them had to find something to drive across the country for the 15 million Dong they had been given, which is equivalent to around £600! After soon realising that wouldn't stretch to a used car, they settled for purchasing 2-wheeled transport much to the delight of Hammond and May, but to the disappointment of motorbike hating Clarkson. An episode that has  a bit of everything, stunning scenery, usual camaraderie between the 3 of them, tragic and heart-warming stories from locals and the suspense of will they or wont they make it to the end.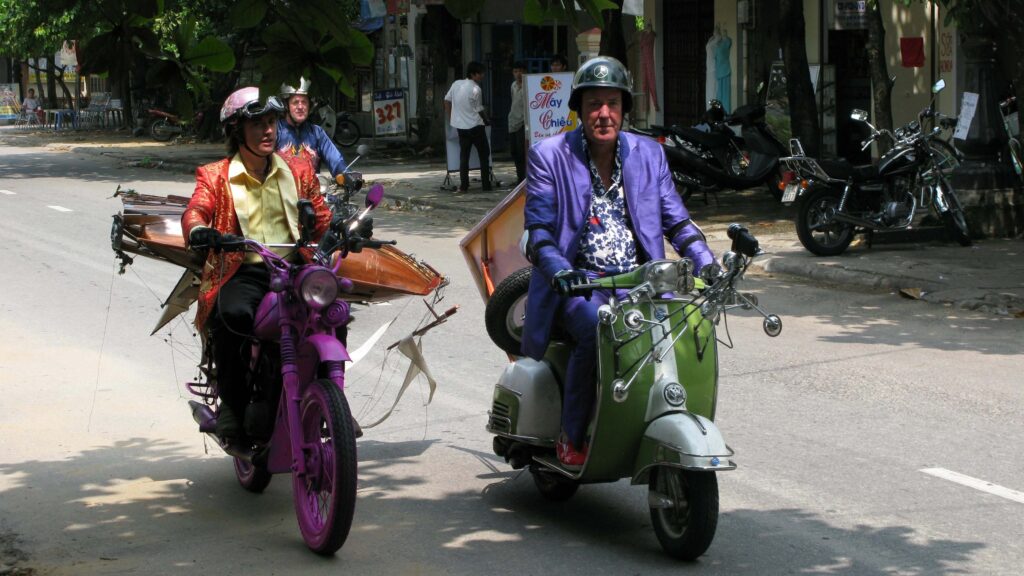 Bolivia Special, 2009
The trio take a 1000-mile journey from the depths of the Amazon Rainforest to the Pacific Ocean in aging second-hand four-wheel-drive cars that they bought in local classifieds without seeing them. The cars arrive to them on a raft and just getting them on dry land is a challenge enough for the guys, and that's before they attempt to drive through the rainforest with no roads or tracks. A tale of plucky determination and the achievements of 3 cars that refuse to give up despite the scrapes and damage along the way. With everything from rainforest negotiating, river crossing, bridge building, high altitude driving and an unexpected hurdle right at the end of the journey, this episode is a testament to a stunning part of the world and the capability of cars you wouldn't expect to be so accomplished.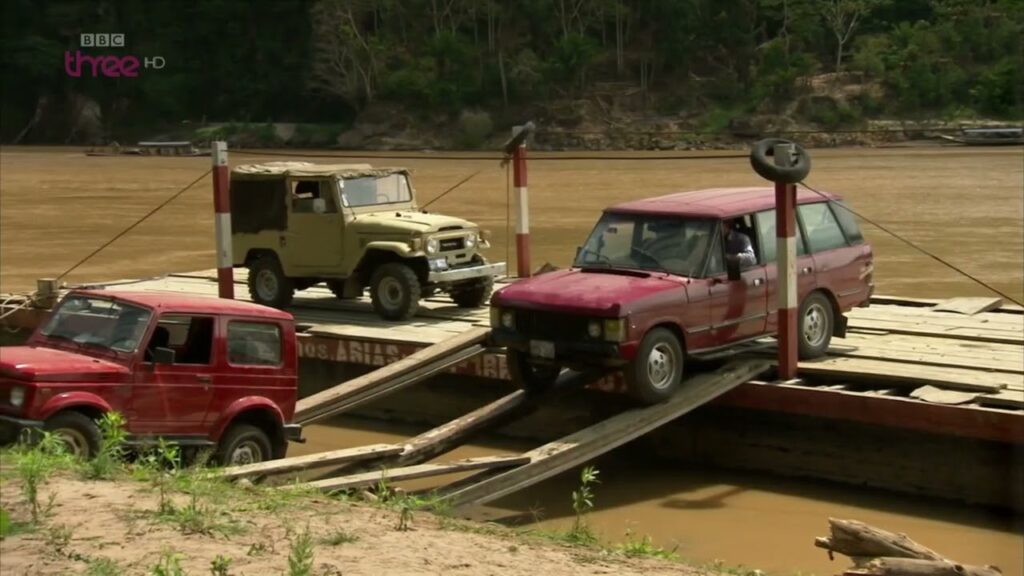 Middle East Special, 2010
Clarkson, Hammond and May set off on another road trip, but this time, they're in sports cars on a journey across the Middle East to Jerusalem. How festive! The trio refer to themselves in the episode as the 'Three Wise Men' as they take the same route that we know so well from the Nativity. But instead of gold, frankincense and myrrh, they come bearing "gold, shampoo and a Nintendo DS". Close enough! They have to negotiate active war zones, being air dropped from an army helicopter, treacherous terrain in cars not built for off-roading and an accident that almost put one of the presenters out of action. A not so festive take on one of the most famous journeys of all time, and a shocking discovery for the presenters when they get to the stable in Bethlehem.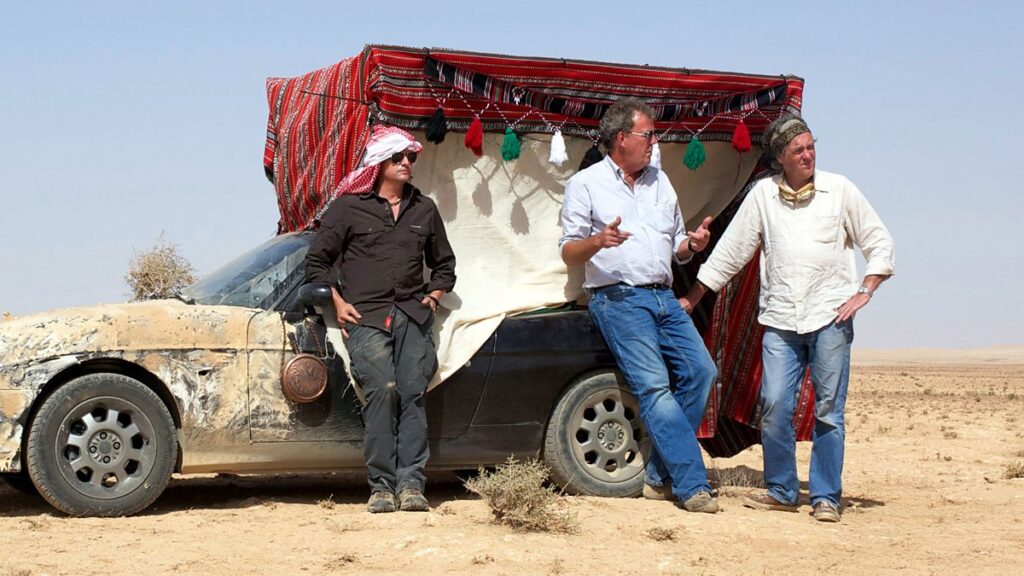 India Special, 2011
The presenters take 3 iconic British cars across India in an attempt to boost our economy by embarking on an important trade mission, in a way only they can. A chance to see the beauty and often ingenuity of one of the most varied and yet most populated countries in the world. From the rugged terrain of the Himalayas to the heavily populated cities, the trio's attempt at promoting our great nation obviously goes as well as you would expect from Top Gear, yet it also reminds us of some of the reasons why we love our country so much. Expect the usual car modifying, sabotaging of each others vehicles, breakdowns and calamities along the way, but mixed with nostalgia, hill climbs, challenges and a nod to British engineering at its finest.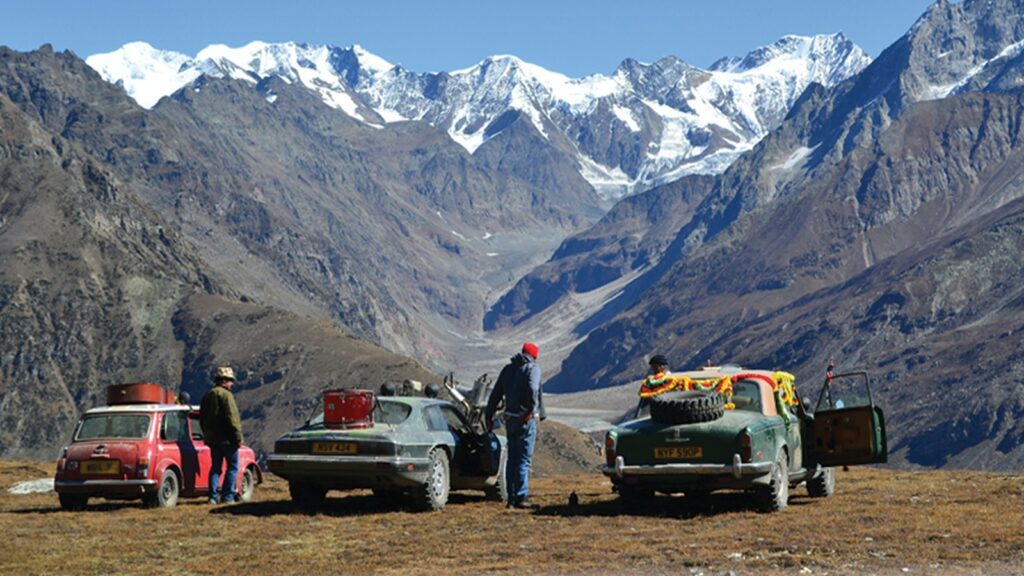 Oracle Finance
At Oracle Finance we love all things car related. Our expert Account Managers are as passionate about funding your new car as you are and use our panel of specialist lenders to help you to find the perfect package, bespoke to you and your circumstances. Our team are always on hand should you have any questions about arranging car finance and your dedicated Account Manager is ready to take your call today. Not only that, but our knowledge of the car market means we can offer advice regarding residual values or offer you a free valuation on your current car.
With over 1,950 Trustpilot reviews and a overall rating of 5 out of 5, and as four-time consecutive award winners of the Best Specialist Car Finance Provider award from 2020 through to 2023, you too can find out why thousands of people trust us time and time again to find a smarter, tailored funding solution when looking for your next dream car.
Make sure you follow us on Instagram, LinkedIn and Facebook to keep up to date with what's happening in the market and to see some stunning photos and videos of the amazing cars we fund.

Ready to know more?
Let Us Put You in the Driving Seat
Whether you're looking to arrange the finance on your next car, refinance an existing agreement or release equity from your current vehicle, your dedicated Account Manager will find a funding solution that's perfectly tailored to your needs.