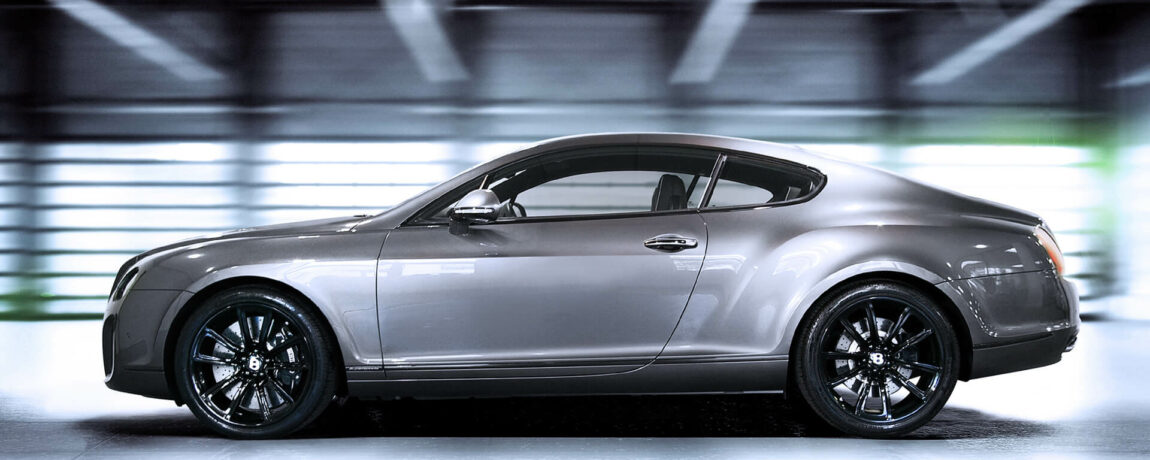 Interesting Info
27 Apr 2015
Dream Cars
Luxury cars like these can be made more affordable with prestige car finance.
When asked what car they'd buy if they won a lottery jackpot, most people's (well, mens) answers would probably include one of the five top luxury marques, including Bentley and Ferrari. For some people, owning a car like this is just a fantasy, for others, it could become a reality with prestige car finance. With the help of an expert luxury car funder, you can set up an arrangement to pay a deposit of 10% – 50% of the cars price, then make monthly payments over 12 – 60 months. These are just some of the cars that you could choose from with prestige car finance.
Prestige Car Finance  Bentleys
Bentley represents the ultimate in British class, elegance and style. The brand is synonymous with refined taste and sophistication  and a huge bank balance. However, a Bentley might not be such a fantasy if it is paid for over a few years with a prestige car finance deal. For example, a Bentley GT Speed could be purchased with a deposit of £10,000, followed by payments of £1799 a month and a final payment. With prestige car finance you would also have the flexibility to choose the level of deposit and subsequent payments, and opt for fixed or variable interest.
Prestige Car Finance  Ferraris
The Ferrari 575 Super America is a fantasy car  but it could become a reality if funded with prestige car finance. A deposit of £45,000 would mean paying just £699 over 24 months plus a final payment. Your prestige car finance experts will be able to help you choose the perfect payment plan to suit your budget and income, so you could be driving away your dream wheels sooner than you think.
Prestige Car Finance  Jaguars
Tennis fans will know that Wimbledon favourite Tim Henman is the lucky owner of a Jaguar XKR Cabriolet, thanks to his sponsorship deal with the brand. But if you're not a sporting star, then you could still own one of these beauties with the help of prestige car finance. Make a deposit of £6000 on an XKR Coupe, pay £895 over 48 months plus a final payment, and you could be spending your Sundays polishing up your pride and joy.
Prestige Car Finance  Aston Martins
Another blue-blooded British brand is Aston Martin, wheels of choice for 007. Bond fans will have loved watching these cars being put through their paces on the big screen, and with prestige car finance, they could own one too. Pay £20,000 as a deposit on a V8 Vantage, and just 24 months later of paying £299 a month and a final payment, and you will be able to don your tux and speed into the sunset on a mission.
Looking for prestige car finance? Speak to Oracle Finance.
Oracle finance is the UKs leading specialist funder of prestige, sports and luxury cars, with over 20 years experience. Its team of expert staff have delivered over £50million of prestige car finance this year alone, offering an outstanding and unique level of customer service to clients. Oracle Finance also offers funding solutions for the purchase of high-value aviation and marine assets, and has a specialist asset finance division funding commercial vehicles, plant and machinery and other business assets. To discuss your requirements or get a quote, contact Oracle Finance on 08450 944997 or email info@oraclefinance.co.uk.

Ready to know more?
Let Us Put You in the Driving Seat
Whether you're looking to arrange the finance on your next car, refinance an existing agreement or release equity from your current vehicle, your dedicated Account Manager will find a funding solution that's perfectly tailored to your needs.