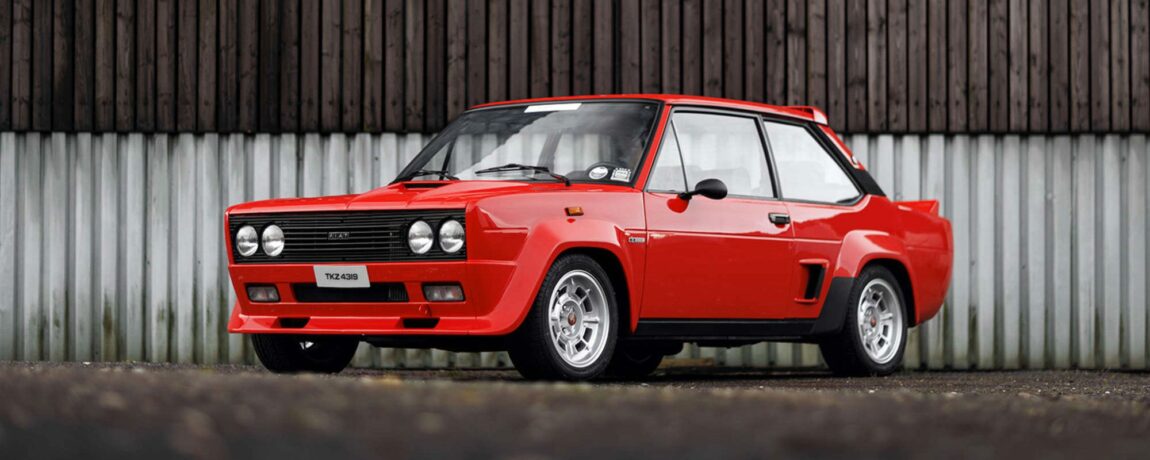 Interesting Info
17 Jan 2023
Silverstone Auctions Race Retro – Fiat 131 Abarth Rally Stradale
The start of a new year brings the chance to look forward to a whole new calendar of car events for 2023. Our partnership with Silverstone Auctions as their official finance partner means that we have a whole year of auction sales to get excited about and the incredible vehicles that will be going under the hammer. The first of their upcoming sales is the Race Retro Classic and Competition Car sale on 25th February at Stoneleigh Park in Warwickshire, and quite a few of the consignments have already caught our eye as some very special cars. In the lead up to the sale, we will be looking at some of the cars that we can't wait to see at the sale and that we are highlighting for our existing and potential customers should you wish to arrange auction car finance for in the run up to the sale.
1976 Fiat 131 Abarth Rally Stradale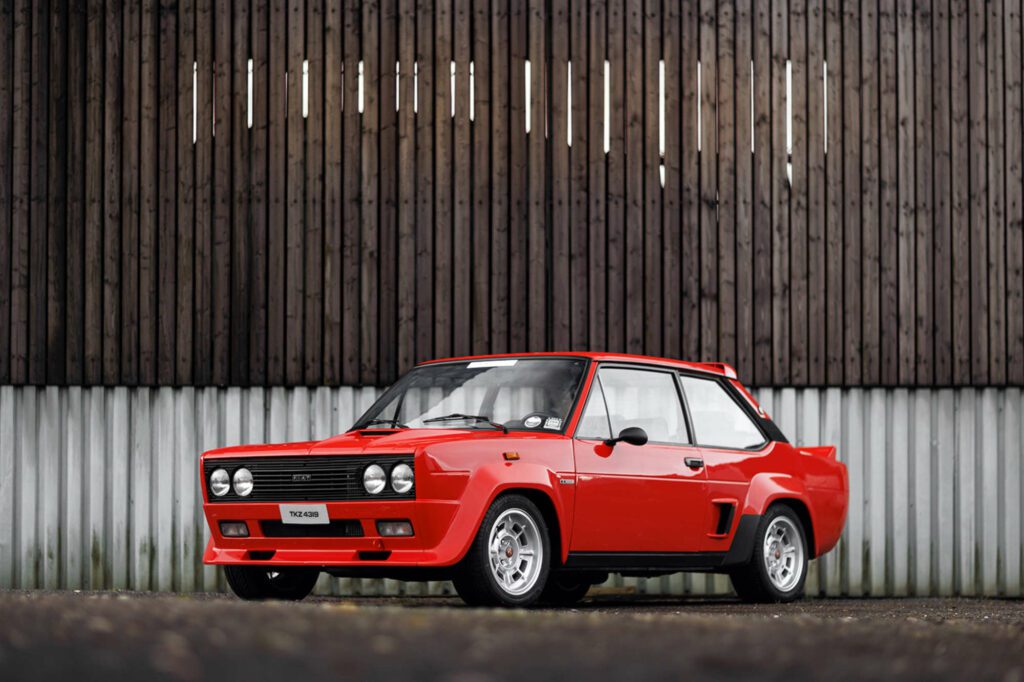 Abarth's reputation for taking run-of-the-mill Fiats and turning them into performance car icons is legendary, cars such as the 750 Zagato, the A112, the 500/595 and barmy 695 SS, the 124 Rally and the 131 Rally to name a few.
The latter of those cars took the bodyshell from the bland Fiat 131 family sedan and added Bertone designed widened fibreglass arches, bonnet and boot lid as well as lightweight aluminium doors, also modifying the structure to incorporate independent suspension. Under the bonnet was a lightweight uprated 2.0 litre 4-cylinder engine to produce 140 bhp and a new gearbox to handle the power increase. Also necessities such as the additional air intakes for cooling, the spoilers for downforce and the larger wheel arches to accommodate the bigger wheels and tyres.
A rally icon was born, and a very successful one at that. The 131 won the World Rally Championship constructor's title in 1977, 1978 and 1980, taking the driver's championship in 1978 with Markku Alen and in 1980 in the hands of Walter Rohrl. Just 400 road going homologation specials, the 'Stradale', were produced for the road and remained close to the racing car in both specification and performance.
Special Lot
This particular example is finished in stunning Rosso Arancio and comes from a private collection whilst remaining in outstanding original condition throughout. The car comes with a low mileage of just over 12,000 km and benefits from a complete engine rebuild using original parts throughout to ensure originality, right down to genuine Abarth pistons and the retention of the original optional twin IDF-Weber carburettors.
Not only is the rarity of the 131 Rallye Stradale enough to make this lot an interesting prospect for any motoring enthusiast, but the originality and the condition of this particular car makes this example a fantastic addition to any collection. Homologation specials are always sought after models and are the closest thing to a rally or racing car for the road, and the pedigree of the Abarth classic models is undeniable.
See more details and imagery of this exceptional car on the Silverstone Auctions sale listing HERE.
Oracle Auction Car Finance
At Oracle Finance we specialise in finding funding for cars that are to be bought at auction. Our expert Account Managers use our panel of specialist lenders to help you to find the perfect package, bespoke to you and your circumstances. We could help to get you approved at the top end of your budget up to 90 days before an auction with an agreement in principle, so that when that hammer drops, your funding is in place, and you are ready to purchase the car of your dreams.
Our team are always on hand should you have any questions about arranging car auction finance and your dedicated Account Manager is ready to take your call today. With the Silverstone Auction just weeks away, why not speak to us now and get your funding in place before you miss being able to place that winning final bid.
Read more about our Auction Car Finance here: Auction Car Finance

Ready to know more?
Let Us Put You in the Driving Seat
Whether you're looking to arrange the finance on your next car, refinance an existing agreement or release equity from your current vehicle, your dedicated Account Manager will find a funding solution that's perfectly tailored to your needs.