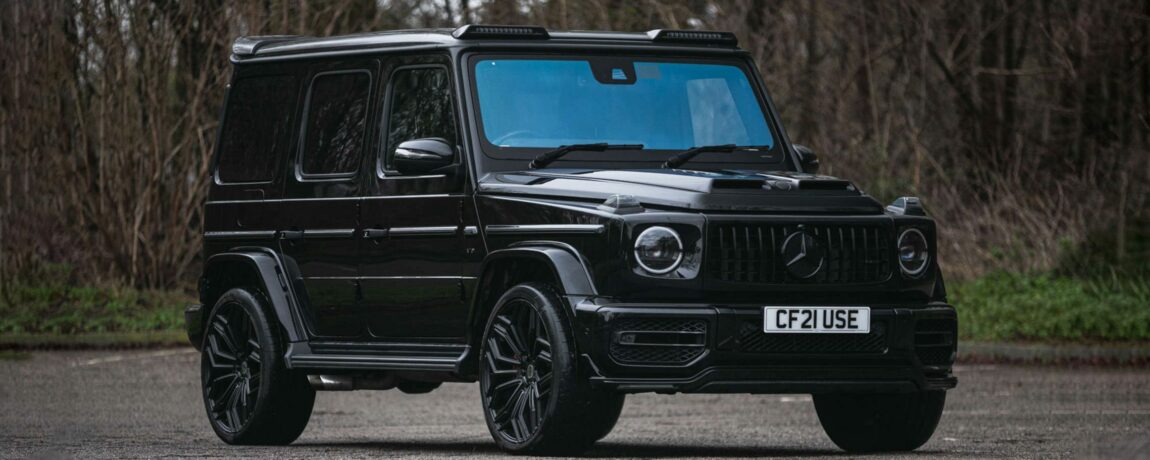 Interesting Info
25 Jan 2023
Silverstone Auctions Race Retro – Mercedes-Benz G63 AMG URBAN
The start of a new year brings the chance to look forward to a whole new calendar of car events for 2023. Our partnership with Silverstone Auctions as their official finance partner means that we have a whole year of auction sales to get excited about and the incredible vehicles that will be going under the hammer. The first of their upcoming sales is the Race Retro Classic and Competition Car sale on 25th February at Stoneleigh Park in Warwickshire, and quite a few of the consignments have already caught our eye as some very special cars. In the lead up to the sale, we will be looking at some of the cars that we can't wait to see at the sale and that we are highlighting for our existing and potential customers should you wish to arrange auction car finance for in the run up to the sale.
2021 Mercedes-Benz G63 AMG URBAN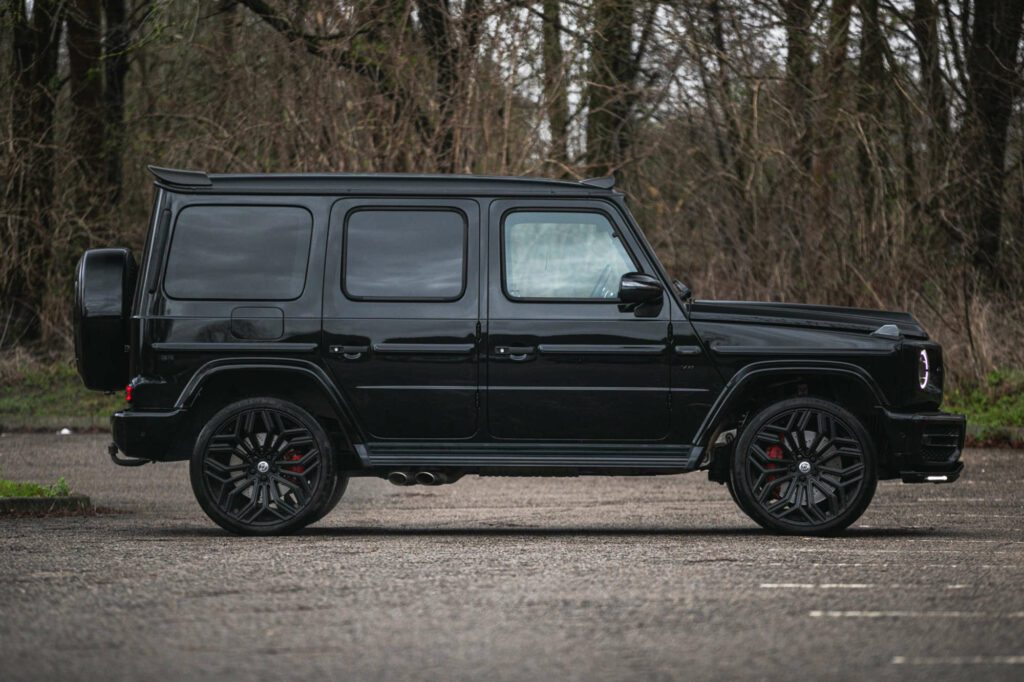 Perhaps a surprising addition to this years' Race Retro sale, however, sure to be a popular Lot thanks to the appeal of the Mercedes-Benz G-Class. Whilst it certainly fits the 'retro' part of the name in looks, those who have had the pleasure of driving a 'G-Wagon' will appreciate that once your inside, it is anything but retro.
Whilst the external looks are utilitarian and seemingly unchanged from the late 1970's original model, the interior is the full Mercedes-Benz luxury experience. The blend of upmost luxury, latest technology, and a 4.0 litre bi-turbo AMG V8 shouldn't fit with the old school exterior looks, however with the G63 AMG it seems a seamless cocktail. It may have the aerodynamic properties of a house and weigh in excess of 2 tonnes, but the 575bhp engine means the G63 is sports car fast. The trademark AMG rumble, enhanced by the side exit exhaust pipes, is ever present and suits the menacing looks of the exterior down to a tee.
Enhanced By URBAN Automotive
Whilst the 'regular' G63 AMG is an exceptional piece of engineering, this particular example is one of the rare models that have been enhanced by luxury automotive modification experts URBAN Automotive . Famed for the styling and performance enhancements they offer to large luxury SUV's and certain performance cars, URBAN Automotive have gone from strength to strength with modification packages available for everything from a Land Rover Defender or a Range Rover, to a Lamborghini Urus and even one for the Rolls Royce Cullinan.
The URBAN Automotive 'Soft Kit' as equipped on this vehicle might not be the full fat 'Widetrack' version, but for many is the right amount of styling enhancements to the already aggressive styling, without going too far. With subtle carbon fibre additions, forged alloy wheels and enhanced 'black pack' styling, the G63 by URBAN takes the rugged appearance of the standard model and makes it look even more aggressive and purposeful.
With a year-long waiting list to commission a G63 AMG from URBAN Automotive, and a sensible guide price for this in demand vehicle, this Lot represents a great opportunity to beat the queues and get one straight away. The car has covered 7,000 miles and is offered in exceptional condition, with an extensive specification included.
See more details and imagery of this exceptional car on the Silverstone Auctions sale listing HERE.
Oracle Auction Car Finance
At Oracle Car Finance we sourced finance for over 30 Mercedes-Benz G-Class's last year alone, and almost 600 of the brand's vehicles in total. So as well as specialising in finding funding for cars that are to be bought at auction, we are also experts in Mercedes-Benz finance.
Our expert Account Managers use our panel of specialist lenders to help you to find the perfect package, bespoke to you and your circumstances. We could help to get you approved at the top end of your budget up to 90 days before an auction with an agreement in principle, so that when that hammer drops, your funding is in place and you are ready to purchase the car of your dreams.
Our team are always on hand should you have any questions about arranging car auction finance and your dedicated Account Manager is ready to take your call today. With the Silverstone Auction just weeks away, why not speak to us now and get your funding in place before you miss being able to place that winning final bid.
Read more about our Auction Car Finance here: Auction Car Finance
Why Choose Oracle?
With 1,500 Trustpilot reviews and a rating of 5 out of 5, and three-time consecutive award winners of the Best Specialist Car Finance Provider award from 2020 through to 2022, you too can find out why thousands of people trust us time and time again to find a smarter, tailored funding solution when looking for your next dream car.
Voted Best Specialist Car Finance Provider three years in a row at the Car Finance Awards 2020, 2021 and 2022 having funded over £1.7 billion of vehicles and counting.
Make sure you follow us on Instagram, LinkedIn and Facebook to keep up to date with what's happening in the market and to see some stunning photos and videos of the amazing cars we fund.

Ready to know more?
Let Us Put You in the Driving Seat
Whether you're looking to arrange the finance on your next car, refinance an existing agreement or release equity from your current vehicle, your dedicated Account Manager will find a funding solution that's perfectly tailored to your needs.