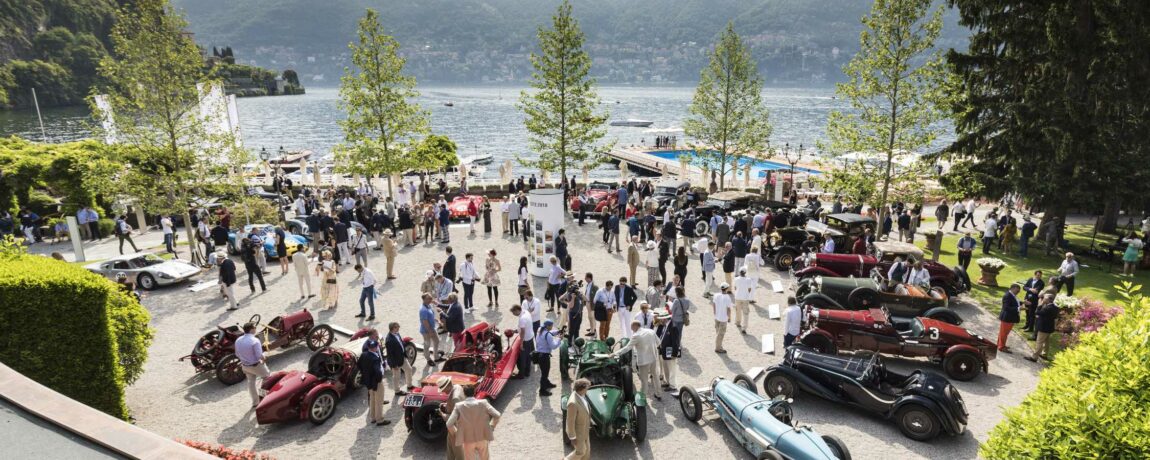 The Best Car Events of 2023
The automotive world is an eclectic mix of vehicle types, varied interests and passion for particular car scenes or brands. This leads to an ever-changing range of car events throughout the year with something for everyone. This year is no exception, with seemingly more events than ever and some of the more established events returning for yet another year. Here is out breakdown of the ones to look out for throughout the year and around the world: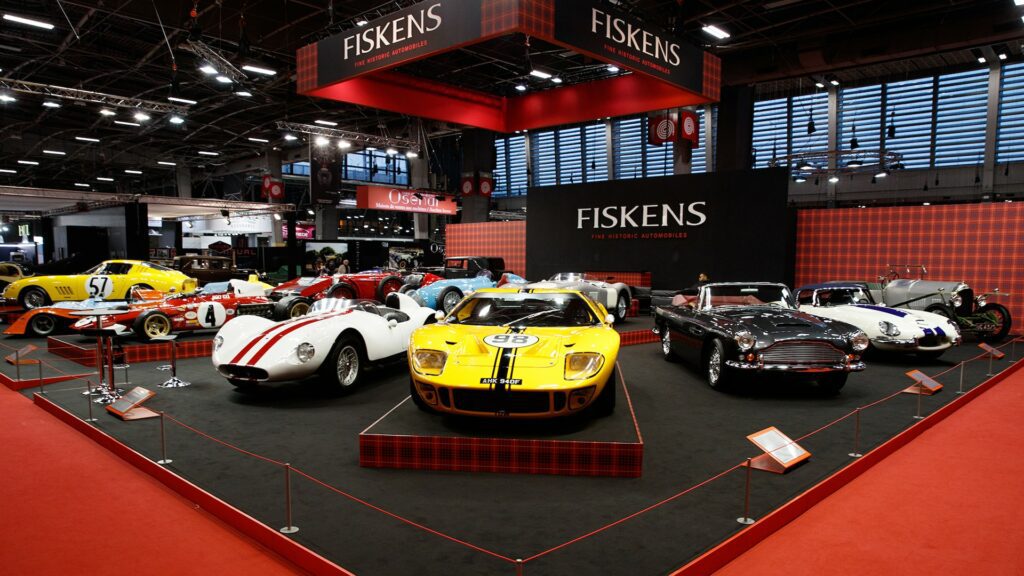 Retromobile, 1-5 February, Paris, France
Retromobile is 'the' event for vintage and classic cars and the first major show of the calendar. Not just your average classic car show, the show attracts an impressive collection and range of vehicles each year, as well as car clubs, automotive artists, parts suppliers, auction houses and much more. The show features everything from vintage road cars and bikes, to racing cars, memorabilia and even military equipment. With over 1,100 vehicles on show, 620 exhibitors, 120 car clubs, 60 artists and many more, Retromobile is bigger than ever. Looking to attend? You'll have to be quick as the show started on February 1st and is on until the 5th.
Find out more: Retromobile Show

The ICE, 24-25 February, St Moritz, Switzerland
The International Concours of Elegance is not like any other concours of elegance, or any other car show for that matter. Imagine the Goodwood Festival of Speed but in an extreme winter environment, there's a reason the show has been shortened to 'ICE'. Cars that you would usually see in a museum or in a very impressive private collection yet drifting round an ice circuit and often with snow chains on. The ICE only had its first event last year but offers all the glamour and extravagance of some of the most desirable and valuable cars in the world, yet completely out of their comfort zones and usual temperature-controlled environments. Probably the coldest motor show of the year, but certainly one of the most memorable.
Find out more: THE ICE St. Moritz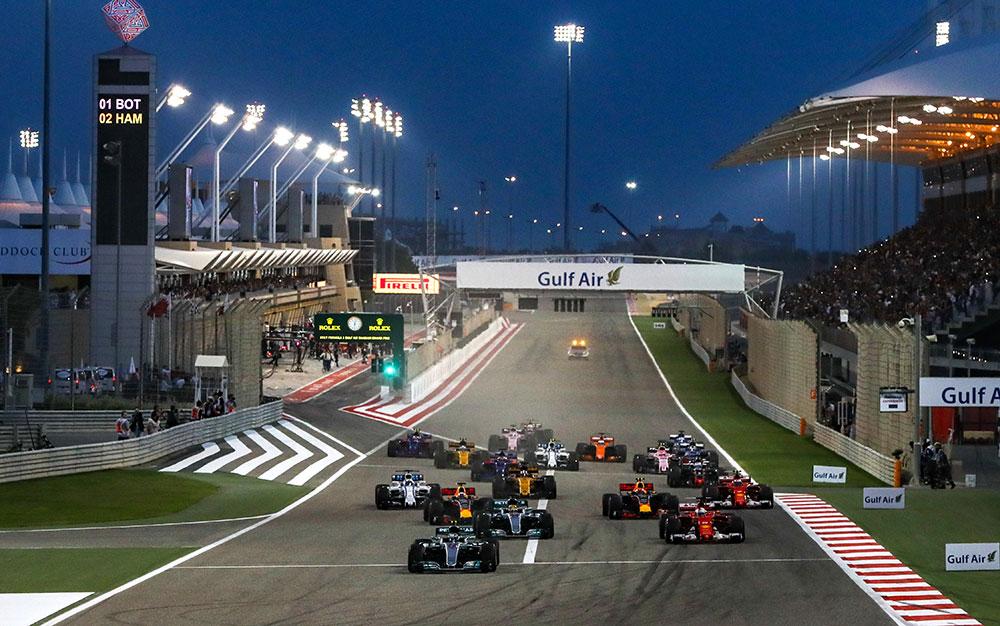 Bahrain Grand Prix, 3-5 March, Bahrain International Circuit, Bahrain
The Formula 1 2023 season begins on the first weekend of March in the Middle East. After last years' runaway win by Max Verstappen with Red Bull, and both Mercedes Benz and Ferrari having points to prove, there is hope that this could be the most competitive season in many years. With 23 races taking place all around the world concluding with the Abu-Dhabi Grand Prix at the end of November, it's a long, long season and the stakes are higher than ever for teams to prove themselves at the very pinnacle of motorsport. A Formula 1 race weekend is a huge spectacle for anyone and to be able to attend a race is one of those experiences that you will never forget.
Find out more: Bahrain Grand Prix 2023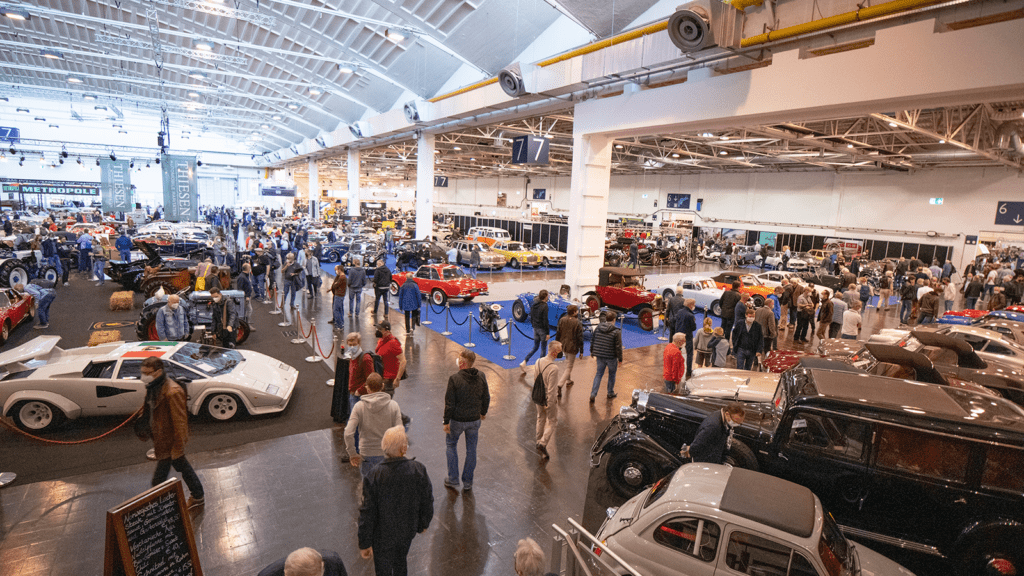 Techno-Classica, 12-16 April Essen, Germany
Techno-Classica is considered as the world's leading trade fair for the classic and vintage automotive industry. As such it is considered as the meeting place for the most knowledgeable and respected vintage and classic car enthusiasts, many who have extensive collections and there to see some of the rarest and most expensive vehicles around. Think multi-million-pound examples of unique classic cars, championship winning iconic racing cars and mingling with world-renowned restoration experts in attendance. Your collection or budget might not match those of the incredible cars on show, but as a spectacle and a chance to see some extremely rare metal in the flesh, you can't fail to be impressed.
Find out more: Techno Classica Essen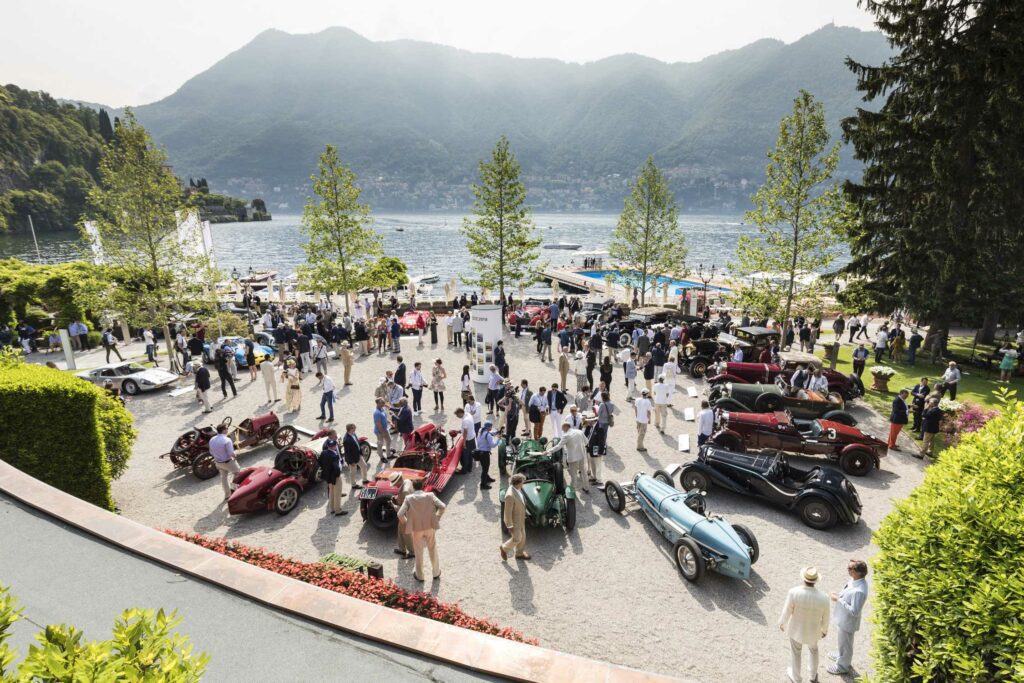 Concorso d'Eleganza, 19-21 May, Villa d'Este, Lake Como, Italy
The Concorso d'Eleganza has everything. Extremely rare immaculate classic and vintage cars, an incredible architectural centrepiece of the Villa d'Este hotel, and impressive views over the stunning Lake Como. It is everything you would expect an exclusive concours event to be with all the glitz, glamour and opulence of a jet set lifestyle. It is rightly considered as one of the world's most prestigious and traditional concours events and is the perfect setting to admire the car world's most sought after cars. For the exhibitors, the stakes are high for the bragging rights to be crowned concours 'Best of Show' and competition is fierce, in a polite gentlemanly manner of course. Not your average car show, but the chance to live the high life for a few days that will not disappoint or fail to meet expectations.
Find out more: Concorso d'Eleganza Villa d'Este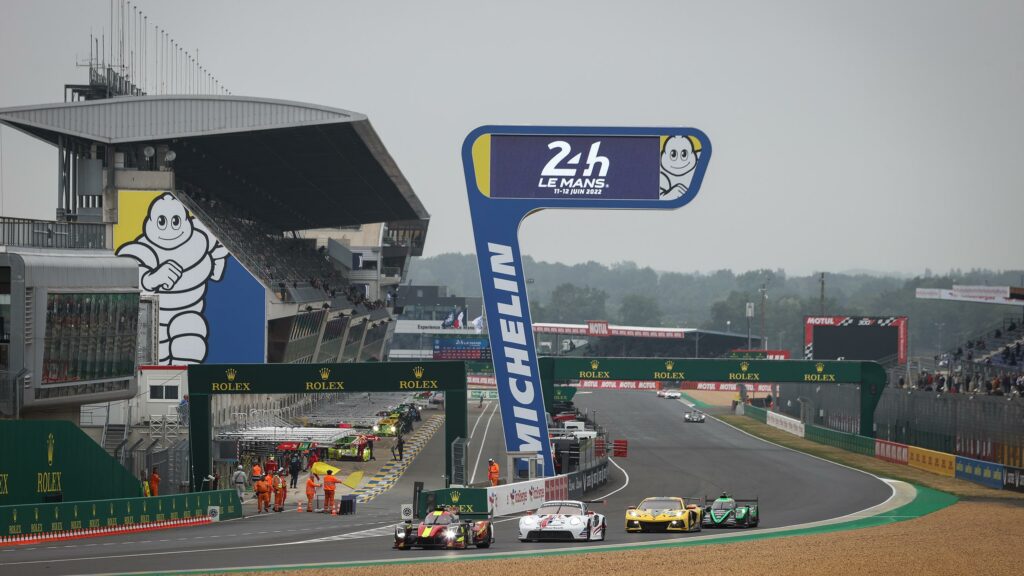 The 24 Hours of Le Mans, 10-11 June, Circuit de la Sarthe, Le Mans, France
Le Mans is one of the biggest events of the motor racing calendar in any year, but this year's event is a special one; the 100th year of the world's most iconic motor race. Since the first race in 1923, Le Mans has made legends of winning drivers, racing teams, racing cars and manufacturers. To succeed in the Le Mans 24-hour race is a test of endurance and reliability but with the reward of the admiration and hero status amongst not just motorsport fans but fellow racing drivers. Battles have been fought on and off the famous circuit between some of the biggest car manufacturers in the business. The whole weekend is a spectacle of the passion that motorsport can bring and one of those bucket list experiences that many racing enthusiasts attempt to attend at least once.
Find out more: 24 Heures du Mans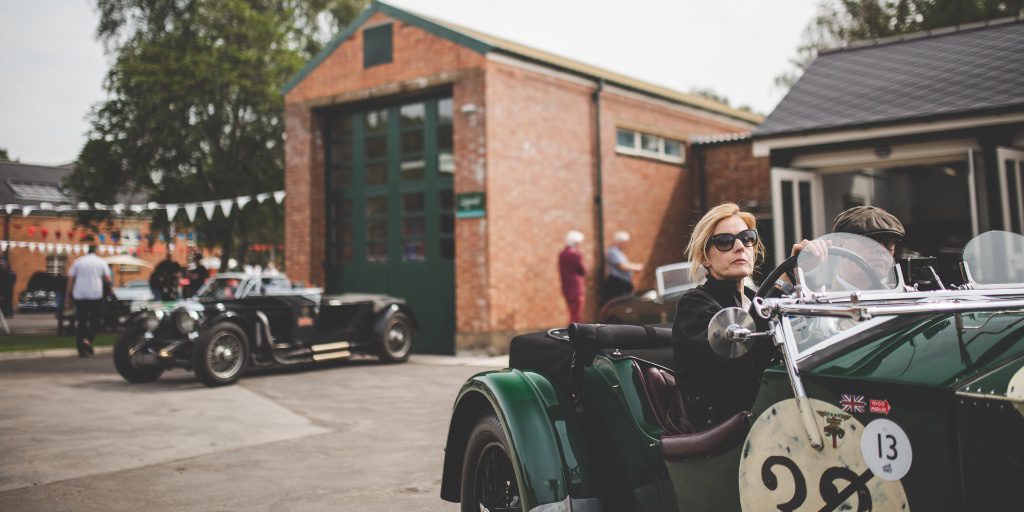 Bicester Heritage 10th Anniversary, 17 June, Bicester Heritage, Bicester, Oxfordshire, England
For those who have attended a Sunday Scramble or other car event at Bicester Heritage, they will appreciate how special the site and the events are. Based on an old airfield near to Bicester, the converted old military buildings and hangers are filled with over 40 businesses who specialise in restoration, improvements, sales and all things classic and vintage cars. Their famous 'Scrambles' are a chance for motoring enthusiasts and classic car owners to mingle with the businesses and likeminded individuals, whilst the former air base streets are a hive of vintage and classic cars to peruse and enjoy the historic surroundings, themselves an automotive photographers dream as a backdrop. The informal and friendly environment of Bicester Heritage means people return again and again, whilst the knowledge and expertise of the businesses on site are a testament to the ideals of the site.
Find out more: Bicester Heritage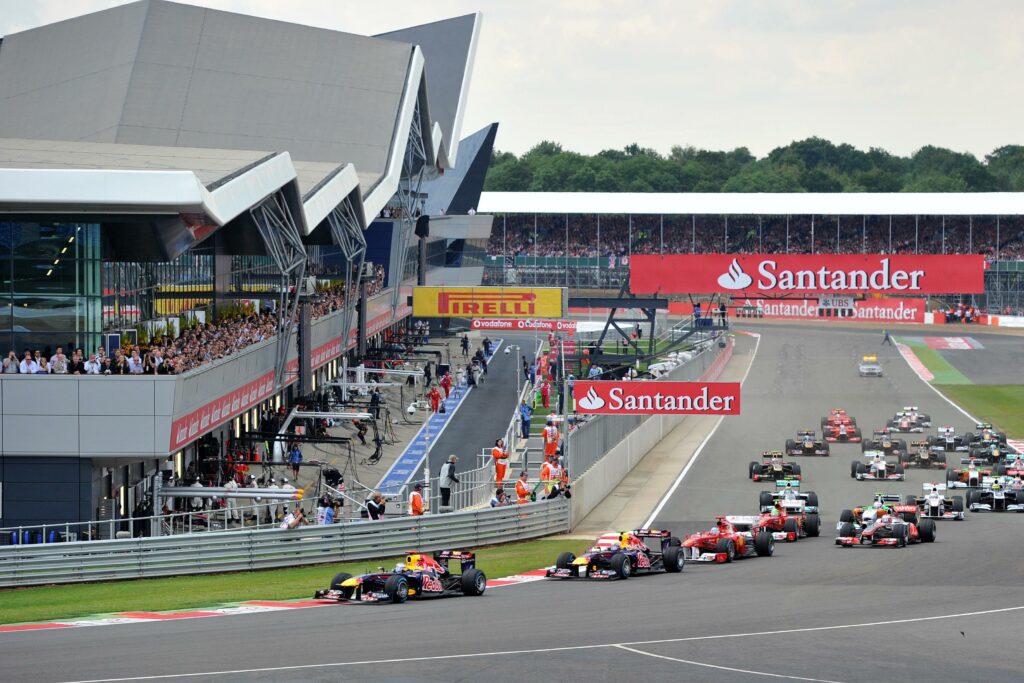 British Grand Prix, 7-9 July, Silverstone, Northamptonshire, England
The British Grand Prix at Silverstone is as iconic as they come. A famous old circuit on an old airfield raced by so many legendary racing drivers over the years, Silverstone is rightly called 'the home of British Motor Racing'. With home favourite and 7-time World F1 Champion Lewis Hamilton recording no fewer than a record 8 wins at this iconic track, the British Grand Prix is the ultimate racing weekend for both F1 fans and the British drivers keen to do well in their home race and in front of 150,000 adoring fans. Can his Mercedes Benz team, themselves based just a stones-throw from the track, return to winning ways and give Lewis the chance to compete for a record 8th world championship and 9th Silverstone win? To see the latter first live would surely be the highlight to any F1 fans year.
Find out more: British Grand Prix 2023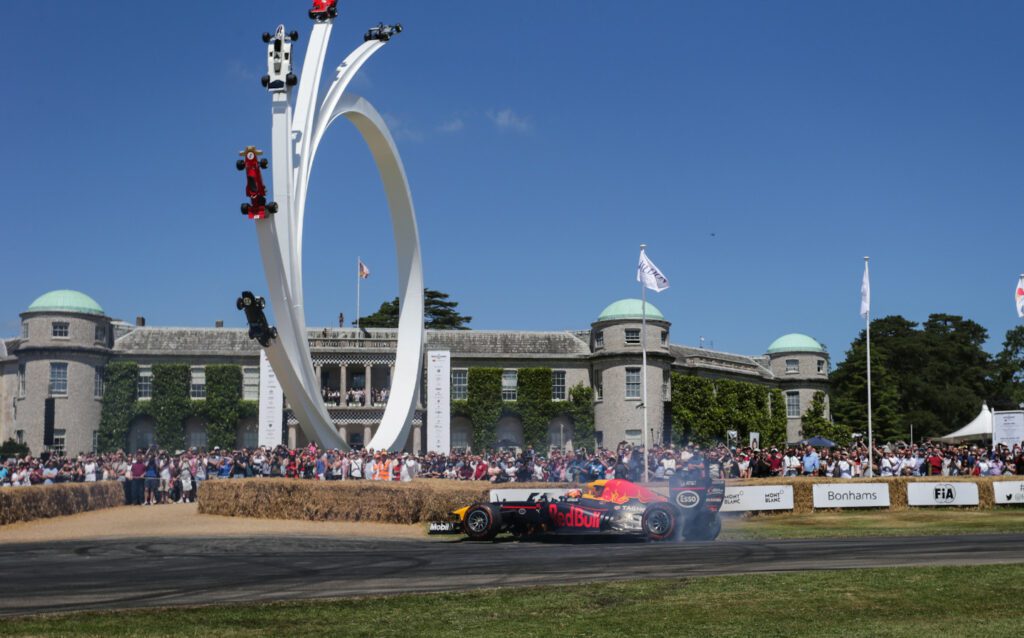 Goodwood Festival of Speed, 13-16 July, Goodwood House, West Sussex, England
The Goodwood Festival of Speed is said to be the world's greatest motoring event and has grown exponentially since its inception in 1993, this year celebrating its 30th birthday. The 4-day event offers something for every type of motoring fan and tickets sell out months in advance even with the 150,000 daily cap numbers. Not only is the event well attended by the public, but the number of famous faces and racing royalty who attend each year are a testament to its popularity and appeal. There are rally stages, drift demonstrations, car parades, concours shows, historic paddocks, futuristic technology displays, vehicle launches, driving experiences and so much more. The highlight of the event is the legendary hill climb where racing drivers from all forms of motorsport, both current and former, compete to try record the quickest time in varied types of cars up the iconic Goodwood Hill Climb course.
Find out more: Goodwood Festival of Speed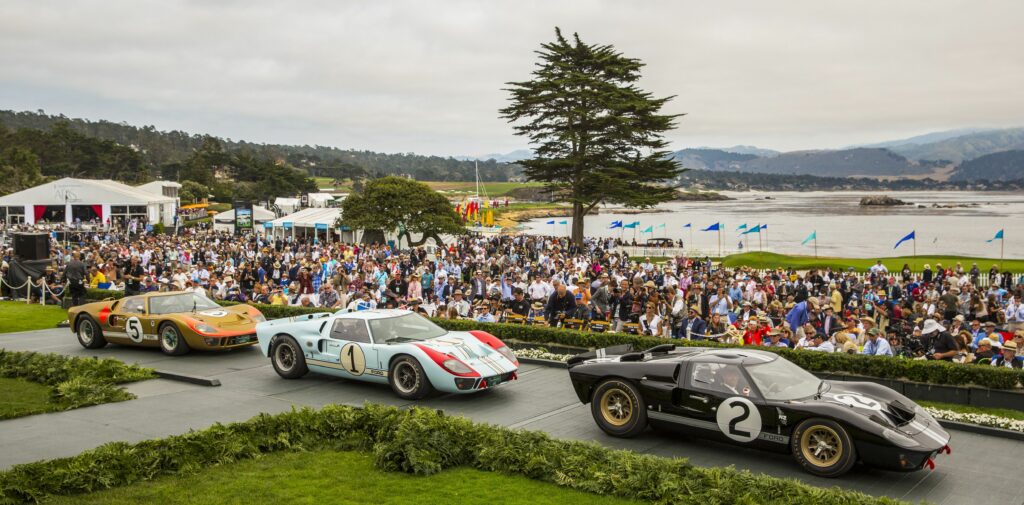 Monterey Car Week and Pebble Beach Concours d'Elegance, 11-20 August, Monterey, California, USA
Monterey Car Week is an automotive extravaganza that takes over a whole city throughout 10 days in August. The event brings car enthusiasts from all over the world to experience the buzz and excitement that envelopes the whole area. The 'week' includes events across the city from car shows, races, auctions, lectures, art shows and concludes in the pinnacle of the event, the legendary Pebble Beach Concours d'Elegance, whilst the streets are awash with rare and exotic vehicles from classic and vintage cars to sports cars, supercars and hypercars keen to be shown off by their owners. Many an enthusiast who has attended Monterey Car Week find themselves returning year after year, especially those who have attended the Concours d'Elegance, with many affluent and dedicated car collectors even basing their auction purchases throughout the year around their potential to do well come judging time.
Find out more: 2023 Monterey Car Week Events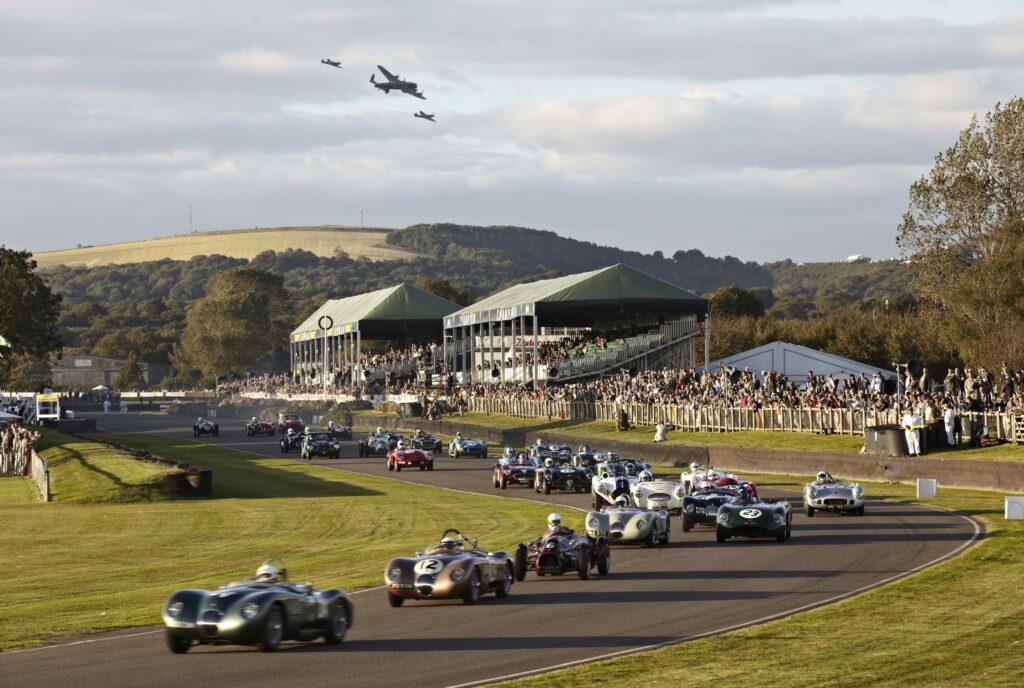 Goodwood Revival, 8-10 September, Goodwood Motor Circuit, West Sussex, England
The Revival is celebrating the 25th anniversary of this much-loved date on the calendar. The historic motoring event not only has races and paddock viewing of not only iconic historic racing cars from all genres, but also former drivers and famous classic car owners to go with them. The Goodwood Revival is the perfect opportunity to experience historic motorsport and cars in the way they are intended to be used.  Expect wheel-to-wheel action from cars of a bygone era by drivers not necessarily put off by the value and rarity of the cars they are racing. Famed for the retro feel to the whole weekend, those attending are encouraged to also dress in vintage attire adding to the historic feel and appearance to this unique motoring event. A classy weekend for classic car fans and those keen to experience a taste of yesteryear in a motorsport environment.
Find out more: Goodwood Revival
Oracle Finance Events 2023
Through our partnerships with a number of businesses and clubs we will also be attending a number of shows throughout the year. These include as official finance partner to businesses such as Silverstone Auctions and Porsche Club GB and as supporter of Autobahn Scotland and a few other partnerships in the pipeline. To find out which events we will be attending and to keep up with all things Oracle Finance, be sure to follow us on Instagram, LinkedIn and Facebook.

Ready to know more?
Let Us Put You in the Driving Seat
Whether you're looking to arrange the finance on your next car, refinance an existing agreement or release equity from your current vehicle, your dedicated Account Manager will find a funding solution that's perfectly tailored to your needs.