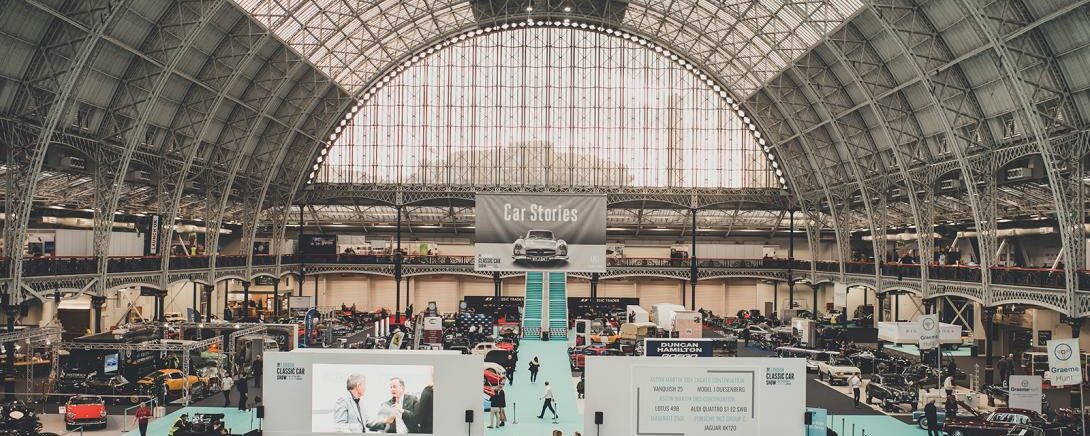 The Best UK Car Shows and Motoring Events in 2023
The number of motoring events and car shows in this country that take place every year show the scale and popularity of the motoring industry amongst all people and all ages. Following on from our popular post regarding the Best Car Events for 2023 from around the world, we have put together another guide to those car shows and motoring events in 2023 that take place in the UK. Here is our run down of the best 10 car events in the UK taking place in 2023: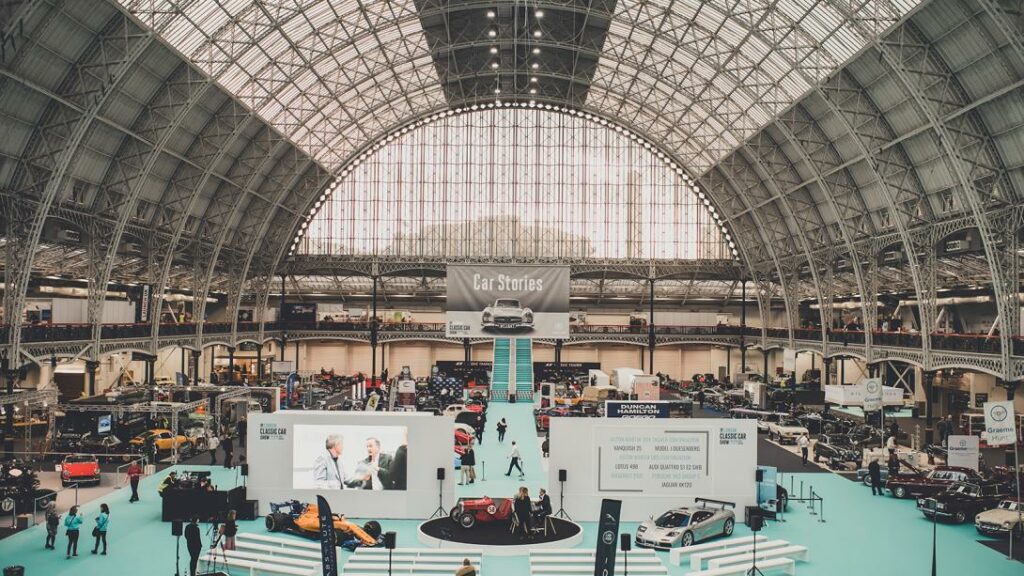 London Classic Car Show, February 24-26, Olympia London
Returning to the historic home of motorcars, Olympia, the London Classic Car Show is in its 9th year and is a must-attend event for all discerning classic car buyers, enthusiasts, and collectors. With over 40 confirmed exhibitors from classic car clubs and dealers to parts and products to keep your classic running at its very best, as well as special guests and features celebrating the world of classic motoring. A special interest for ourselves, as their official finance partner, is the Porsche Club GB stand which is always very well represented with some spectacular cars on show. The event has already started so any people looking to attend need to get to the ticket sections sharp and hope there is still some availability.
Find out more here: The London Classic Car Show

Race Retro, February 24-26, Stoneleigh Park, Coventry, Warwickshire
Celebrating everything motorsport, Race Retro houses over 120 exhibitors and many special guests from the world of racing. Including iconic cars from the world of rallying, touring cars, hill climbing, formula and circuit racing, as well as memorabilia, artwork, apparel and much more. As official finance partner, a particular interest of ours is the Silverstone Auctions Race Retro sale also taking place over the weekend, with almost 170 collectors and competition cars going under the hammer. The event is already underway and viewing for the Silverstone Auctions sale is already taking place, so if you see anything you like the look of, you better register to bid soon to avoid missing out.
See more details here: Race Retro

Goodwood 80th Members Meeting, April 15-16, Goodwood Race Circuit, West Sussex
The Goodwood Members Meeting is one of the most exclusive events around, open to GRRC members only and showcasing the very best of historic and iconic motorsport racing and demonstrations. A chance to see some exceptional former racing cars battling wheel to wheel around the famous Goodwood circuit, as well as access to mingle with the cars and their famous racing drivers in the paddocks and pit lane in an intimate and friendly enthusiasts' environment.
See more details: Goodwood Members' Meeting

Oracle Finance Car Event, June?
A bonus event in the list is our own car event coming to you soon. We can't say much about the event right now or the exciting partnership that is due to be confirmed regarding the location of the event, but we're very excited to share the news with you at a later date. We are hoping it is the opportunity to have regular events, both for our customers to bring along some of the amazing cars we have funded, and for our non-customers to learn a bit more about Oracle and what we do. Keep an eye on our News page as well as our social channels for exciting news coming soon.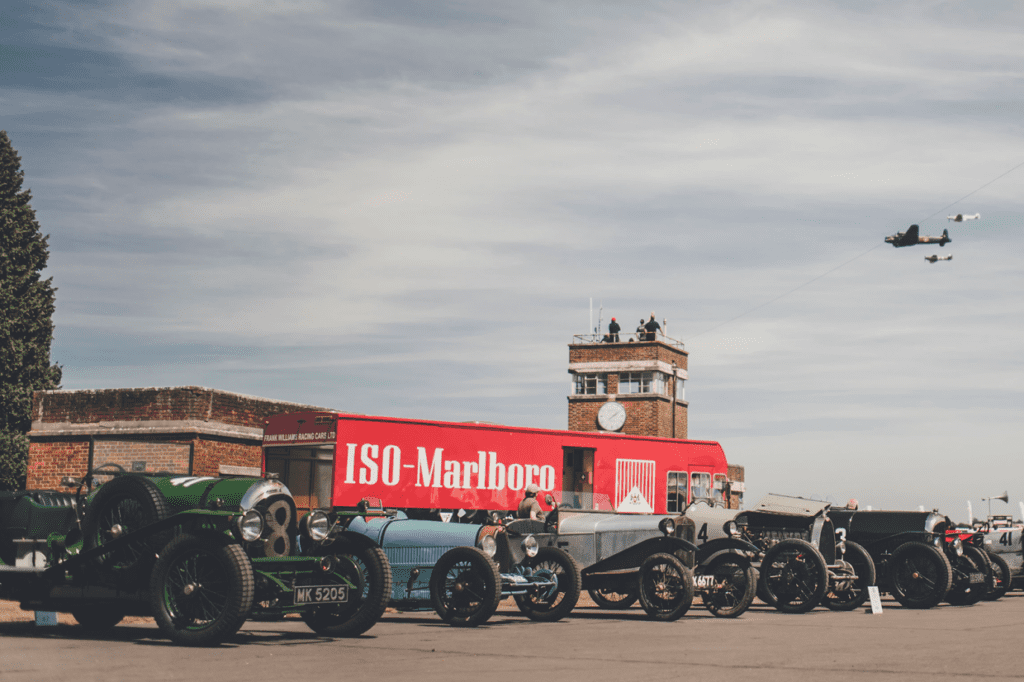 Bicester Heritage Flywheel, June 17, Bicester, Oxfordshire
The ever-popular Flywheel returns to Bicester Heritage in June to celebrate 10 years of the iconic site. The former airfield is now a 'hub for motoring excellence' with 45 specialist businesses all dedicated to automotive restoration, preservation and knowledge growing and their events are always some of the most popular in the motoring calendar. The Flywheel event is no exception, bringing together some of the finest and rarest cars to their streets and the demonstration track, the historic airfield playing host to vintage planes and the resident businesses open their doors to welcome visitors to their fascinating workshops.
Find out more here: Bicester Heritage | Events | Flywheel

British Formula 1 Grand Prix, July 7-9, Silverstone, Northamptonshire
The British Grand Prix at Silverstone is as iconic as they come. A famous old circuit on an old airfield raced by so many legendary racing drivers over the years, Silverstone is rightly called 'the home of British Motor Racing'. With home favourite and 7-time World F1 Champion Lewis Hamilton recording no fewer than a record 8 wins at this iconic track, the British Grand Prix is the ultimate racing weekend for both F1 fans and the British drivers keen to do well in their home race and in front of 150,000 adoring fans. Can his Mercedes Benz team, themselves based just a stones-throw from the track, return to winning ways and give Lewis the chance to compete for a record 8th world championship and 9th Silverstone win? To see the latter first live would surely be the highlight to any F1 fans year.
Find out more here: F1 British Grand Prix, Silverstone

Goodwood Festival of Speed, July 13-16, Goodwood House, West Sussex
The Goodwood Festival of Speed is said to be the world's greatest motoring event and has grown exponentially since its inception in 1993, this year celebrating its 30th birthday. The 4-day event offers something for every type of motoring fan and tickets sell out months in advance even with the 150,000 daily cap numbers. Not only is the event well attended by the public, but the number of famous faces and racing royalty who attend each year are a testament to its popularity and appeal. There are rally stages, drift demonstrations, car parades, concours shows, historic paddocks, futuristic technology displays, vehicle launches, driving experiences and so much more. The highlight of the event is the legendary hill climb where racing drivers from all forms of motorsport, both current and former, compete to try record the quickest time in varied types of cars up the iconic Goodwood Hill Climb course.
Find out more details: Goodwood Festival of Speed

The British Motor Show, August 17-20, Farnborough International Exhibition Centre, Hampshire
Not just for the usual motoring enthusiast, The British Motor Show is aimed at something for the whole family and offers fantastic driving experiences, amazing live displays and stunt shows, test drives and supercar experiences as well as display cars, marketplace stalls and much more. It also offers guest appearances by celebrities and influencers from the motoring world and the chance to see stunt shows and attempts at world records. Not your usual motor show but something for everyone to enjoy a great day out.
See more information here: The British Motor Show

Salon Privé Concours d'Elégance, August 30 – September 2, Blenheim Palace, Oxfordshire
Now celebrating 17 years, the Salon Privé Concours d'Elégance is the only UK concours event judged by ICJAG judges and takes place in the stunning grounds of the impressive Blenheim Palace. Showcasing some of the finest cars in the very best condition, the event is one of the finest concours competitions around and is a chance to mix in motoring circles at the very top of the social calendar. Something for the classic car connoisseur and a great opportunity to see rare and exclusive cars that you may never usually get the chance to admire.
See more details: Salon Privé Concours d'Elégance at Blenheim Palace

Goodwood Revival, September 8-10, Goodwood Race Circuit, West Sussex
The third trip to Goodwood in 2023 sees people returning for the iconic Goodwood Revival as it celebrates 25 years of this much-loved event. The historic motoring event not only has races and paddock viewing of iconic historic racing cars from all genres, but also former drivers and famous owners to go with them. The Goodwood Revival is the perfect opportunity to experience historic motorsport and cars in the way they were intended to be used.  Expect racing action from cars of a bygone era by drivers not put off by the value and rarity of the cars they are racing. Famed for the retro feel to the whole weekend, those attending are encouraged to also dress in vintage attire adding to the historic feel to this unique motoring event. A classy weekend for classic car fans and those keen to experience a taste of yesteryear in a motorsport environment.
Find out more: Goodwood Revival

Classic Motor Show, November 10-12, Birmingham NEC, West Midlands
Traditionally the season finale, and thankfully because it is November it is fully indoors, the Classic Motor Show is the last chance of the year for classic car enthusiasts to get their motoring event fix. The event takes over many halls of the NEC due to its size and popularity, and hosts display cars, automotive stands aplenty and also a sale event from our partners, Silverstone Auctions. With so many knowledgeable experts and trade stands in attendance, there is also the opportunity for classic car owners to seek advice, parts or learn more about their cars from some of the best names in the industry.
Find out more about the event here: Classic Motor Show
Oracle Finance Events 2023
Through our partnerships with a number of businesses and clubs we will also be attending a number of shows throughout the year. These include as official finance partner to businesses such as Silverstone Auctions and Porsche Club GB and as supporter of Autobahn Scotland and a few other partnerships in the pipeline. To find out which events we will be attending and to keep up with all things Oracle Finance, be sure to follow us on Instagram, LinkedIn and Facebook.

Ready to know more?
Let Us Put You in the Driving Seat
Whether you're looking to arrange the finance on your next car, refinance an existing agreement or release equity from your current vehicle, your dedicated Account Manager will find a funding solution that's perfectly tailored to your needs.