Interesting Info
2 Feb 2022
The Best UK Car Shows and Motoring Events in 2022
The smell of petrol in the air, the sound of engines roaring, the hustle and bustle of fellow car fanatics checking out stunning cars on display, there's nothing better the attending a car show or motoring event.
2022 is shaping up to be a fantastic year for motoring events. Whether you're a prestige, sports, classic or supercar fan, in 2022 there will be an event for you.
With so many exciting events on the horizon, our expert team have put together their list of motoring events you won't want to miss in 2022.
Donington Historic Festival
When: 30th April – 1st May 2022
Where: Donington Park, Derby
This is one for racing fans. The Donington Historic Festival is back in 2022 and this year it's going to be something extra special. Group C racing will be making its return at the event, and we can't wait! The C1- class cars will capture the imaginations of the younger attendees, whilst bringing back fond memories to those of us who are old enough to remember what real racing is.
As well as the breath-taking cars burning rubber around the track, the Donington Historic Festival is also attended by some of the UK's biggest car clubs, all of whom bring their own interesting display that are well worth a visit.
For more information: https://www.doningtonhistoric.com/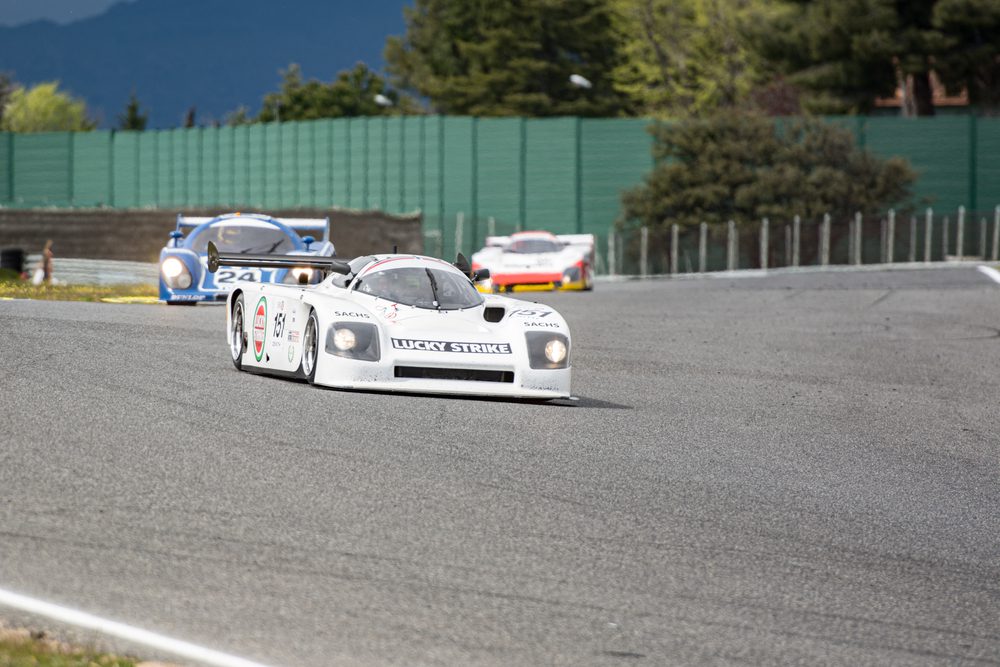 The British Motor Show
When: 18th August – 21st August 2022
Where: Farnborough International Exhibition & Conference Centre, Hampshire
Following a very successful relaunch in 2021, The British Motor Show will be back in 2022 and is shaping up to be even bigger and better than last year. If you love all variety of cars, this is the show for you. Cars form the past, present and future will be showcased across the weekend.
The British Motor Show promises to be a fun day for the entire family with the epic Live Arena, Go Karting, driving experiences and lots of wonderful cars on display.
For more information: https://thebritishmotorshow.live/
Goodwood Festival of Speed
When: 23rd June – 26th June 2022
Where: Goodwood House, West Sussex
Perhaps the most famous UK motoring event, the Goodwood Festival of Speed is a hill climb held at the stunning Goodwood House. Dating back to 1992, the festival has become famous for the deafening sound of some of the most notorious race cars in the world being featured at the event.
The Festival of Speed is well-known for its celebrity appearances, from superstar Formula 1 drivers such as Landon Norris and Jenson Button to famous car fanatics like Jodie Kidd and Chris Evans.
For more information: https://www.goodwood.com/motorsport/festival-of-speed/
The Classic at Silverstone
When: 26th August – 28th August 2022
Where: Silverstone Circuit, Northamptonshire
A festival for petrol heads over the August bank holiday weekend. The Classic has something for the whole family, whether it's watching wheel to wheel racing on track, joining one of the 120 car clubs that attend each year, jumping behind the wheel yourself for a driving experience or purchasing your dream car at Silverstone Auctions three-day auction.
If you are planning to attend Silverstone Auctions three-day at The Classic this year, make sure you speak to your dedicated Account Manager here at Oracle Finance beforehand, so they can arrange a funding solution tailored to you.
For more information: https://www.silverstone.co.uk/events/the-classic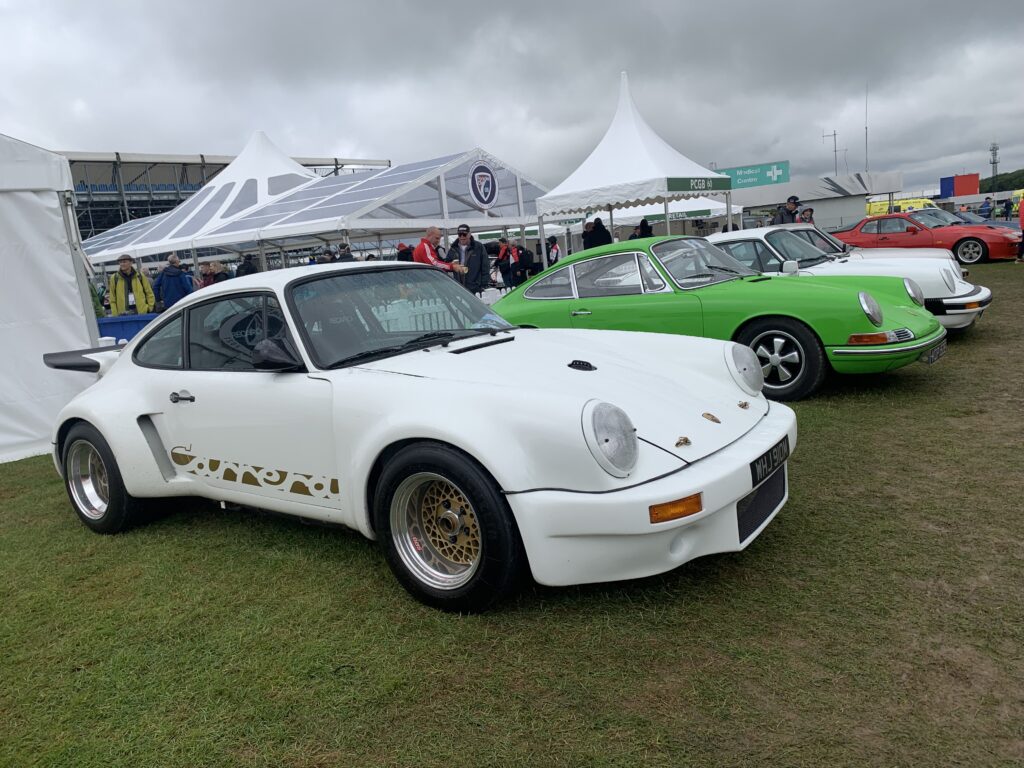 The Goodwood Revival
When: 16th September – 18th September 2022
Where: Goodwood Circuit, Chichester
Take a step back in time to the 50's and 60's at The Goodwood Revival and witness some of histories most imposing classic race cars. As well as the historic cars on display, attendees normally come dressed in vintage clothes from the 50's and 60's making the event feel like you've stepped into a time machine.
The Goodwood Circuit hasn't been changed since 1952, adding to the historic atmosphere that always makes it a weekend to remember.
For more information: https://www.goodwood.com/motorsport/goodwood-revival/
Classic Motor Show
When: 11th November – 13th November 2022
Where: NEC, Birmingham
The Classic Motor Show is the biggest classic car show in the UK and has over 3000 iconic cars and motorbikes on display. There are also over 300 car and motorbike clubs in attendance and if you're looking to get your hands on a classic, Silverstone Auctions normally have a live auction that's well worth a visit.
Last year our expert team were at the auction to help potential bidders with their funding requirements. If you're attending the auction this year, make sure you speak to your dedicated Account Manager here at Oracle Finance in advance, so they can get your funding in place and put you in the ideal position to put in a bid.
For more information: https://www.necclassicmotorshow.com/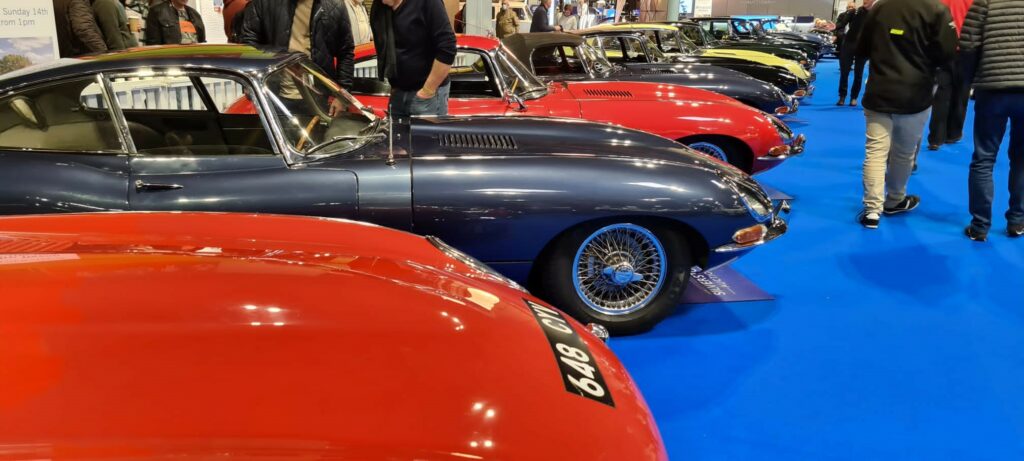 Salon Privé London  
When: 21st April – 23rd April 2022
Where: Royal Hospital Chelsea, London
The Salon Privé is world renowned for being the UK's most prestigious and elegant motor show. Therefore, expectations are high for the inaugural Salon Privé London event taking place this Spring and kickstarting the European concours season.
The likes of Porsche, Ferrari, Lamborghini, Rolls-Royce, Aston Martin and McLaren are all likely to have new models on display at the 3-day event. However, the key attraction will be the Concours de Vente, which will have 60 immaculate classic cars on display, and for the first time ever, they will all be for sale over the weekend.
For more information:  https://www.salonprivelondon.com/
Honourable mention – The Motorist
When: All year
Where: The Motorist, Sherburn in Elmet, Leeds
We couldn't make a list about motoring events without mentioning The Motorist. Whilst The Motorist is a venue rather than an event, it's well worth checking out. Just over 30 minutes from Oracle HQ, The Motorist is becoming the hot spot for car enthusiasts across the Yorkshire region.
The Motorist host regular car quizzes, special themed events and an incredibly popular free weekly Coffee & Cars meet that takes place every Saturday, meaning there really is something for everyone.
If you are in the area, we'd highly recommend stopping by.
For more information: https://www.themotorist.com/
Hopefully you'll now have some events booked in your diary for this year, however; if you've still got some space more, make sure you follow us on Instagram, Facebook and LinkedIn to keep up to date with any future events and we'll keep you informed which events we are attending, so you can stop by to say hello.
Want to attend one of these events in your dream car?
Then speak to a member of our expert team who will arrange a funding solution tailored you. Getting your free, no-obligation finance quote is easy, simply call us on 0800 012 6666 or complete our short online quote form.

Ready to know more?
Let Us Put You in the Driving Seat
Whether you're looking to arrange the finance on your next car, refinance an existing agreement or release equity from your current vehicle, your dedicated Account Manager will find a funding solution that's perfectly tailored to your needs.