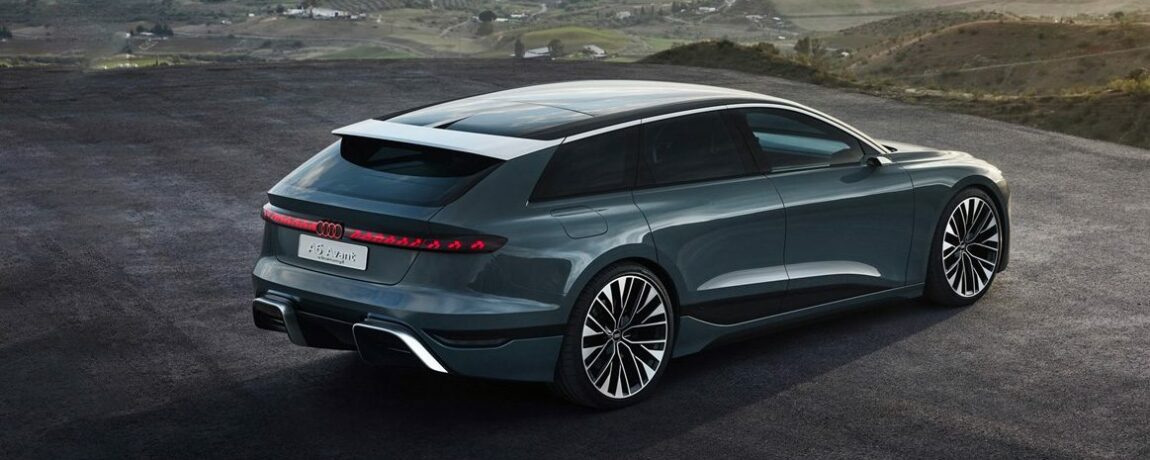 The Cars To Look Out For In 2023 – Part 2
Purchasing a car has seen highs and lows in 2022, with growing waiting lists for new cars, fluctuating used car prices and increasing interest rates have meant there has been a certain amount of unsureness in the market. Despite this uncertainty, there have been some very exciting cars released this year. From the new Range Rover and Range Rover Sport, the Ferrari 296 GTB, the Porsche 911 GT3 RS, the Ferrari Purosangue, McLaren Artura, the long-awaited Mercedes AMG One, the BMW M3 Touring and much more.
The new car market in 2022 has been a waiting game. The backlog from the chip/resistor/other electrical parts shortage thanks to the pandemic has meant that whilst some people have been able to take delivery of their new cars, others are still waiting, and their dates seemingly only get pushed back further and further. There is optimistic hope of an improved situation in 2023, but we will just have to wait and see.
That hasn't stopped manufacturers pushing ahead with new model plans though. Unsurprisingly most of the planned cars for 2023 are electric or hybrid driven vehicles, however, some are bucking the trend with their reluctance to give up on the internal combustion engine. Here is Part 2 of some of the cars we are looking out for in 2023, specifically the upcoming Saloon cars, Hatchbacks and a bonus look at upcoming Dream cars:
Saloon Cars:
Mercedes EQE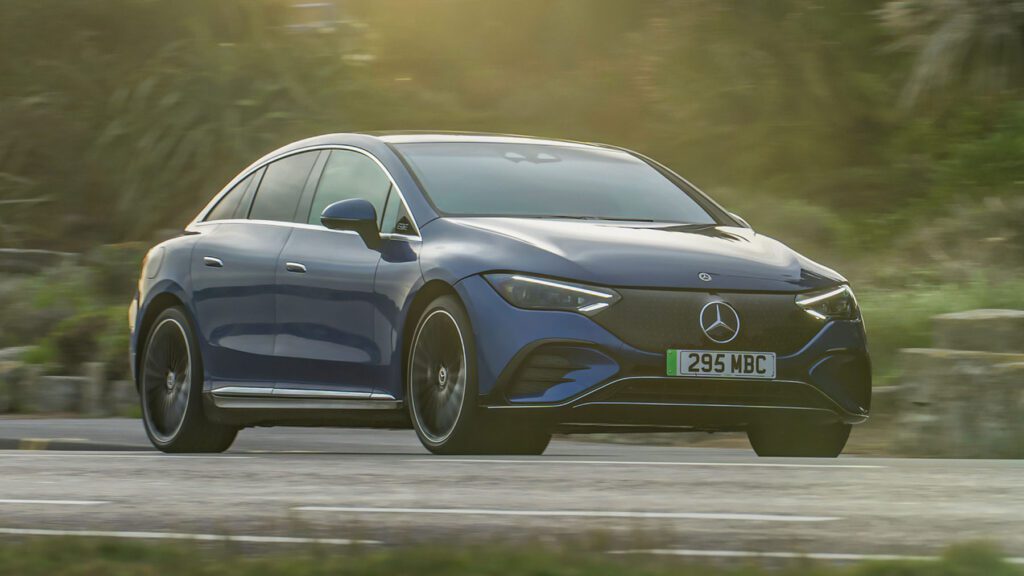 Saloon cars have traditionally been the target of business users and with the introduction of electric cars, the benefits for those business users are potentially huge, take a look at our previous blog post The Benefits For Businesses Of Going Electric for more information about that. The introduction of Mercedes' EQ electric saloon range has allowed them to come up with a winning formula and style of saloon car, and pretty much stamp it out in whichever size you require. The large luxury EQS saloon will be available in a similar looking yet marginally smaller EQE for 2023, and then eventually an EQC saloon. Not that this is a bad thing, the EQS has been praised by many for its technology, comfort and electric car usability, so why not offer the same but in a smaller package. With class leading range, refinement and high-technology, the EQE is already at the forefront of mid-size electric saloon cars, and it will take a lot to knock it off its perch.
BMW 5 Series / i5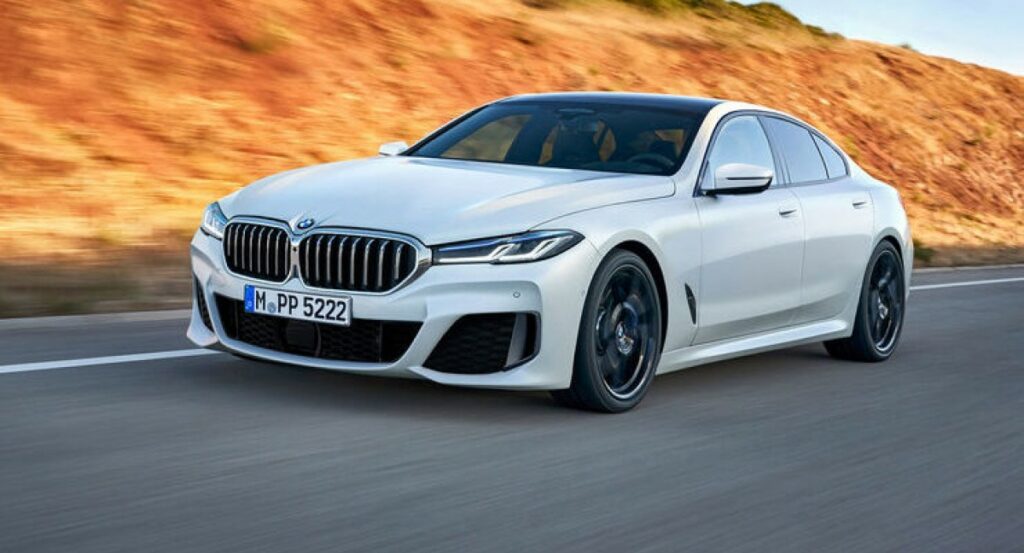 For many years BMW have offered desirable Hybrid models, seamlessly integrating with either their current range or offering futuristic alternatives like the i3 and i8. Their route to fully electric motoring has been less urgent and despite offering a range of electric options, they are mostly electric versions of existing models, not that this is a bad thing. The 2023 5 series is no different and will offer internal combustion engines, hybrid power and fully electric models, even the M5 is rumoured to offer electrical assistance. It may not visually be as striking as the new 7 series, and expected to take styling cues from the 8-series, but the introduction of even more technology and curved touchscreens to the interior will make things noticeably different inside.
Audi A6 E-tron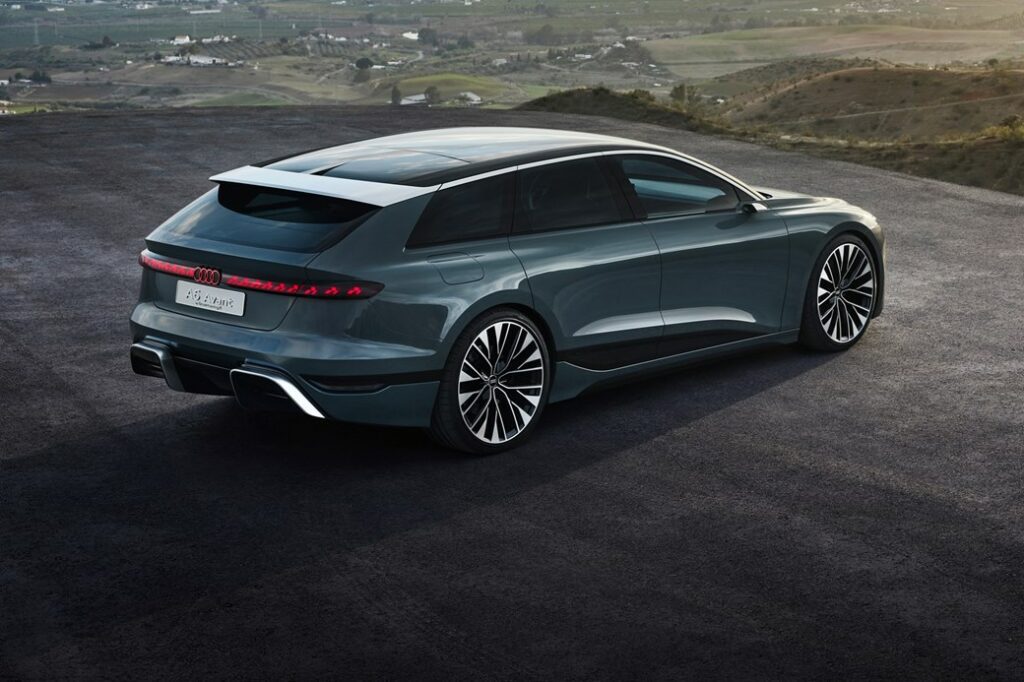 Predictably Audi follow a similar electrification model as BMW, with the dedicated electric models as alternate versions of their 'standard' cars, apart from the unique electric only Taycan based E-Tron GT format. With a new A6 also arriving in 2023, the E-Tron variant is expected to look slightly different in order to distinguish between the models, and rare for an electric car, is also scheduled to come in an estate 'Avant' variant. With the release of the hotter SQ8 E-Tron version of the Q8 E-Tron, there is also hope that the Avant iteration will also feature a spicier S6 E-Tron to please fans of the S6 and RS6 performance Audi's.
Hatchbacks:
Mini Electric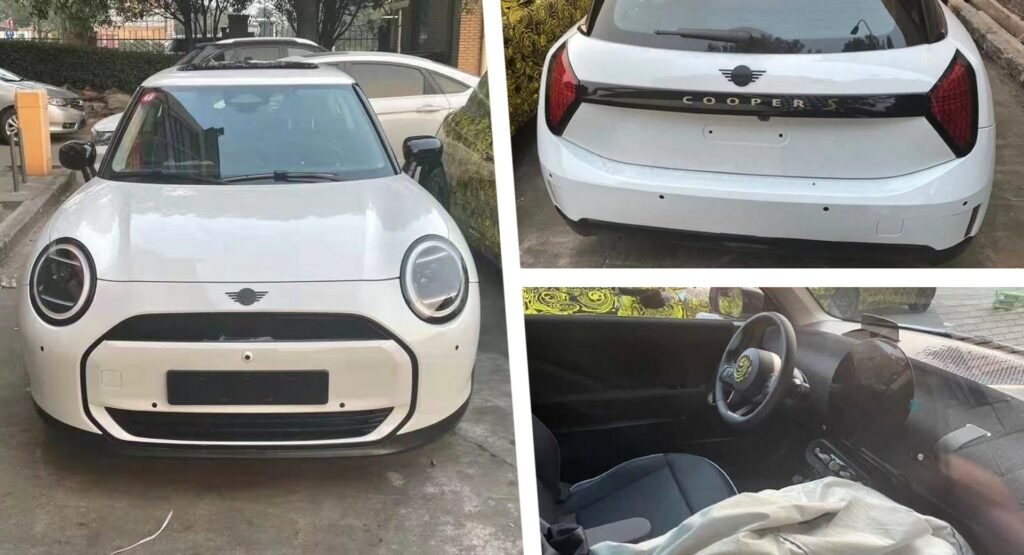 The king of retro-revived models, the MINI, is due for a new model which may arrive at some point next year. With the deadline for internal combustion engine cars fast approaching, it is likely that the new MINI will also be offered with petrol and diesel power this time around, however there will be much more emphasis and focus on the electric version with the new model. With parent company BMW able to source their latest electric technology, you can be sure that the next MINI will be a blend of retro coolness and an abundance of technology. We may also see the first Cooper, Cooper S or even John Cooper Works models to be powered by electricity.
Renault 5 / Alpine R5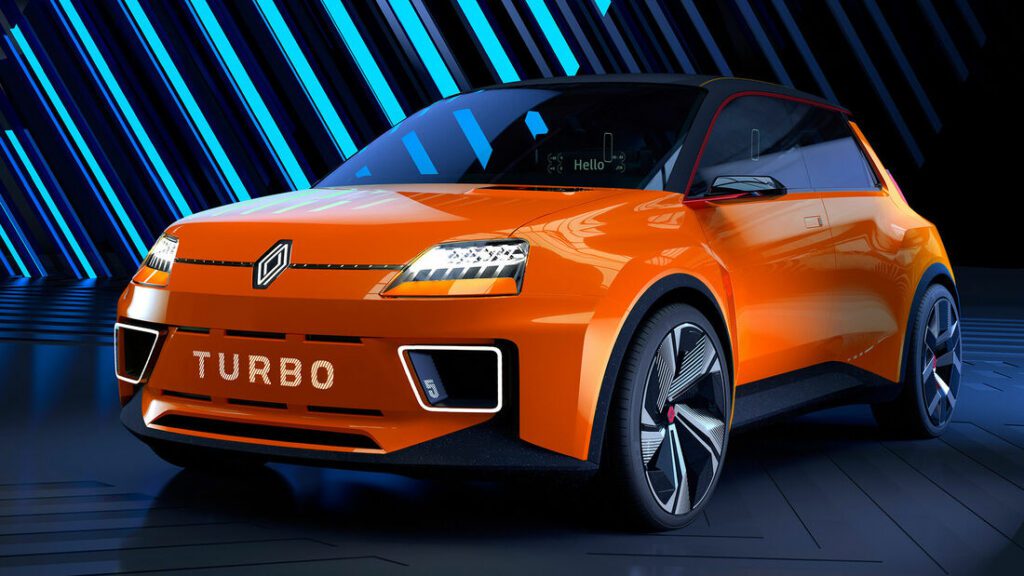 Hot on the heels of the latest trend for bringing back iconic models from the past, Renault surprised everyone with the unveiling of the Renault 5 concept in 2021. With styling cues taken from their legendary small hatchback, updated for the 21st century and bang up to date with its electric powerplant. With subsidiary Alpine also part of the family, we wouldn't be surprised to find that the iconic GT Turbo style of Renault 5 being brought back as an Alpine badged hotter and faster model.
Abarth 500e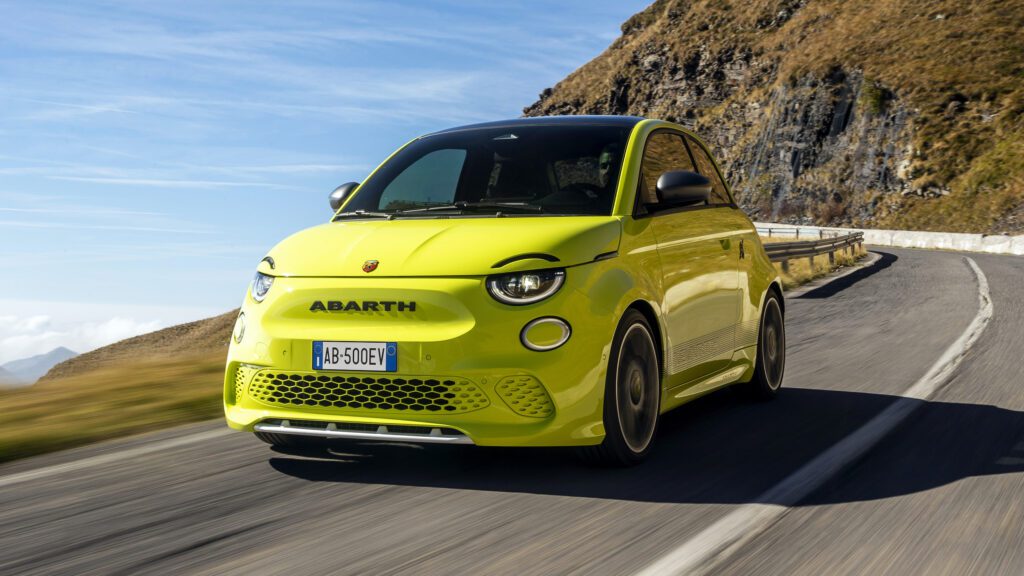 The third in the retro influenced modern cars for the new year is the all-electric Abarth 500e. The recipe is the same as before, a hotter version of the Fiat 500, but this time powered by electricity. An increase in motor power mixed with chassis and styling changes result in a car that Abarth say is faster and more exciting to drive than the petrol 595, despite the lack of petrol soundtrack. Although this is something you can play through an external speaker system mounted underneath the car if you so wish.
Dream Cars:
Ferrari Purosangue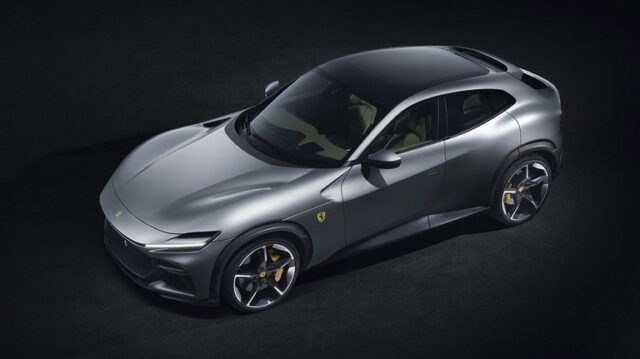 Ferrari are seemingly not ready to delve into the electric car market and have pushed ahead with their 6.5 litre V12 Purosangue. Dismissed as an SUV but claimed to be 'unlike any other car' and a 'sports car opening a new segment' by the Ferrari CEO, the Purosangue seemingly follows in the footsteps of the Lamborghini Urus, Aston Martin DBX, and Porsche Cayenne Turbo GT, but then pushes straight past them to go above and beyond. The naturally aspirated engine doesn't even have a hint of hybrid assistance or electrification, a refreshing thing to hear for petrol heads. Undoubtedly an electric Ferrari will arrive at some point, but for now the sound of their V12 is very much alive. With Purosangue enquiries beginning to come through, we can't wait to see our customers picking up examples of this exceptional vehicle.
Rolls Royce Spectre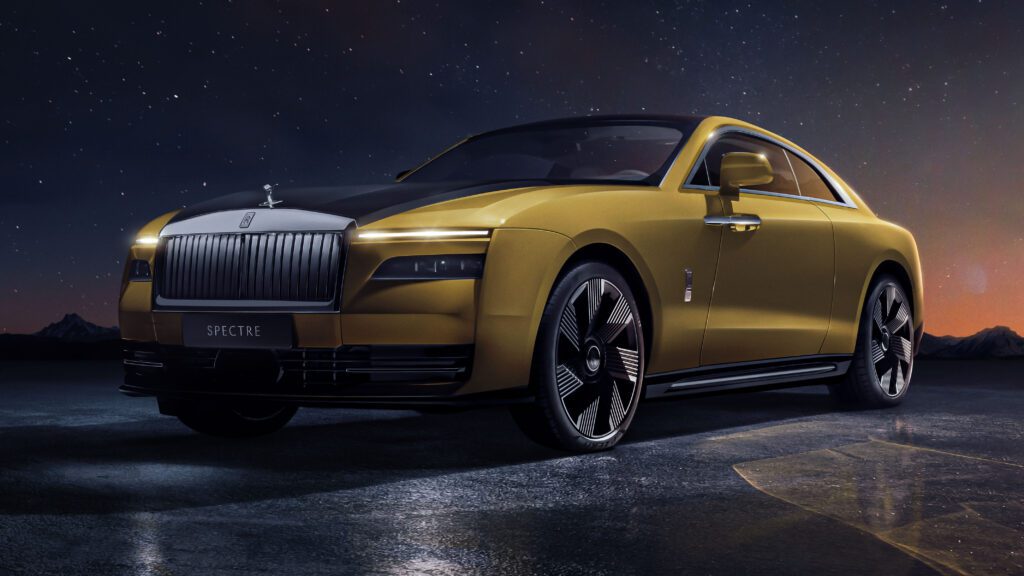 Rolls Royce had been teasing their replacement for the Phantom Coupe for a few years now and it may just be the most important car in their history. A bold claim, but Charles Rolls himself said over 100 years ago that an electric car is 'perfectly noiseless and clean', and the answer to the silent and smooth ride Rolls Royce have spent all that time trying to perfect. The Spectre pushes the blend of luxury, refinement and technology even further than ever before and is sure to enhance the famous magic carpet ride of the brand. With parent company BMW providing the technology and powertrain, you can also rest assured that this Rolls Royce is far from stuck in the past.
Aston Martin Valhalla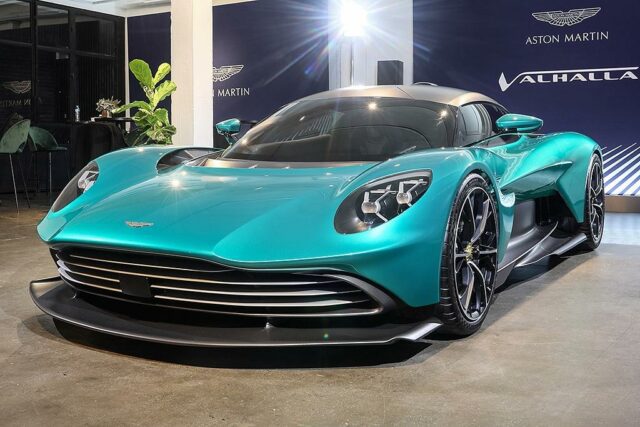 The Valhalla and Valkyrie were shown to the world as early as 2019, yet the pandemic and production delays have meant that 2023 deliveries are where things stand. The Valkyrie is a pure track monster that happens to also be road legal, the Valhalla however is a hybrid supercar aimed straight at the Ferrari SF90. With a 4.0 bi-turbo V8 AMG engine from the AMG GT Black Series and a pair of electric motors, the Valhalla produces over 1,000bhp. Combine this with substantial weight savings and mix with F1 team development, it means that the Valhalla should be a seriously impressive vehicle. A new direction for Aston Martin under its latest owners, but a bold move might be something that the company needs in these changing times in order to attract new customers and continue their resurgence.
Missed Part 1 of our roundup? Catch up HERE
Take a look at some of our more intriguing vehicles we funded in 2022 HERE
Financing Your Car In 2023
Looking to purchase a car in 2023? Why not get the ball rolling with a no obligation conversation with your dedicated Account Manager about your funding options. You can get in touch with us either by calling 0800 012 6666 or online by clicking here.
With over 1,200 Trustpilot reviews and three-time consecutive award winners of the Best Specialist Car Finance Provider award from 2020 through to 2022, you too can find out why thousands of people trust us time and time again to find a smarter, tailored funding solution when looking for your next dream car.
Voted Best Specialist Car Finance Provider three years in a row at the Car Finance Awards 2020, 2021 and 2022 having funded over £1.7 billion and counting.
Make sure you follow us on Instagram, LinkedIn and Facebook to keep up to date with what's happening in the market and to see some stunning photos and videos of the amazing cars we fund.

Ready to know more?
Let Us Put You in the Driving Seat
Whether you're looking to arrange the finance on your next car, refinance an existing agreement or release equity from your current vehicle, your dedicated Account Manager will find a funding solution that's perfectly tailored to your needs.