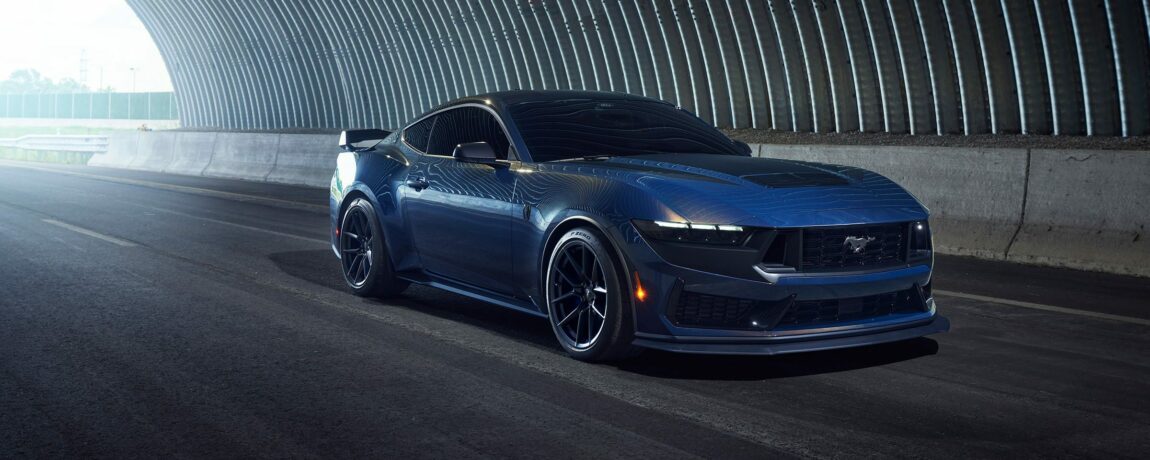 The Cars To Look Out For In 2023 – Part 1
Purchasing a car has seen highs and lows in 2022, with growing waiting lists for new cars, fluctuating used car prices and increasing interest rates have meant there has been a certain amount of unsureness in the market. Despite this uncertainty, there have been some very exciting cars released this year. From the new Range Rover and Range Rover Sport, the Ferrari 296 GTB, the Porsche 911 GT3 RS, the Ferrari Purosangue, McLaren Artura, the long-awaited Mercedes AMG One, BMW M3 Touring and much more.
The new car market in 2022 has been a waiting game. The backlog from the chip/resistor/other electrical parts shortage thanks to the pandemic has meant that whilst some people have been able to take delivery of their new cars, others are still waiting, and their dates seemingly only get pushed back further and further. There is optimistic hope of an improved situation in 2023, but we will just have to wait and see.
That hasn't stopped manufacturers pushing ahead with new model plans though. Unsurprisingly most of the planned cars for 2023 are electric or hybrid driven vehicles, however, some are bucking the trend with their reluctance to give up on the internal combustion engine. Here is Part 1 of some of the cars we are looking out for in 2023, specifically the upcoming SUV's and Sports Cars:
SUVs:
Porsche Macan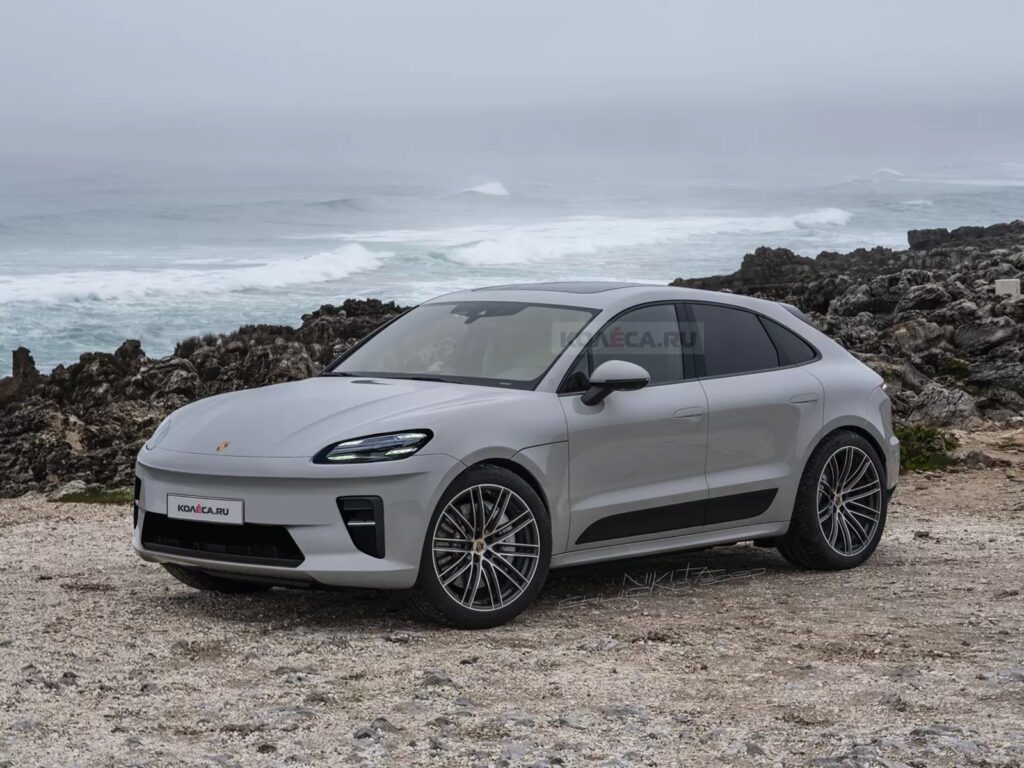 The Macan is Porsche's best-selling model in the line-up and is due for an all-new model in 2023. It is also likely to be the last Macan available with internal combustion engines and will be the first with an all-electric variant option. Adopting styling from the Taycan model, the Macan is said to be more aerodynamic than the current model to maximise range for the electric only models, which will be the only powerplant available by the time this iteration of Macan ends its production. However, expect the usual range of S, GTS, Turbo and eventually T models before that time comes.
Polestar 3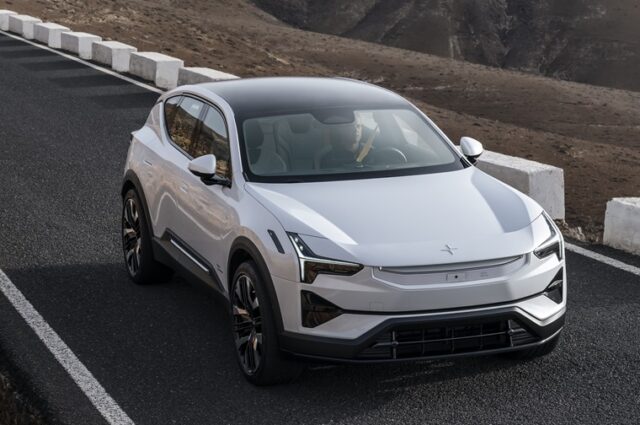 Still relatively unknown in the electric car world, Polestar is fast becoming one of the coolest car brands to those in the know. In fact, in our previous blog post There Is An Electric Car For Everyone the Polestar was highlighted as the car most likely to tempt Tesla owners out of their Tesla's. A rival to the BMW iX, the Polestar 3 is their luxury performance SUV lining up with the Polestar 1 and Polestar 2 (no time for name research at Polestar, keep it simple). Think Scandinavian style chic mixed with simplistic minimalism, luxury refinement, the latest technology and, being a Volvo subsidiary, the upmost in safety systems. The Polestar 3 is available to order now but deliveries won't be taking place till next year at the earliest.
Mercedes Benz EQS SUV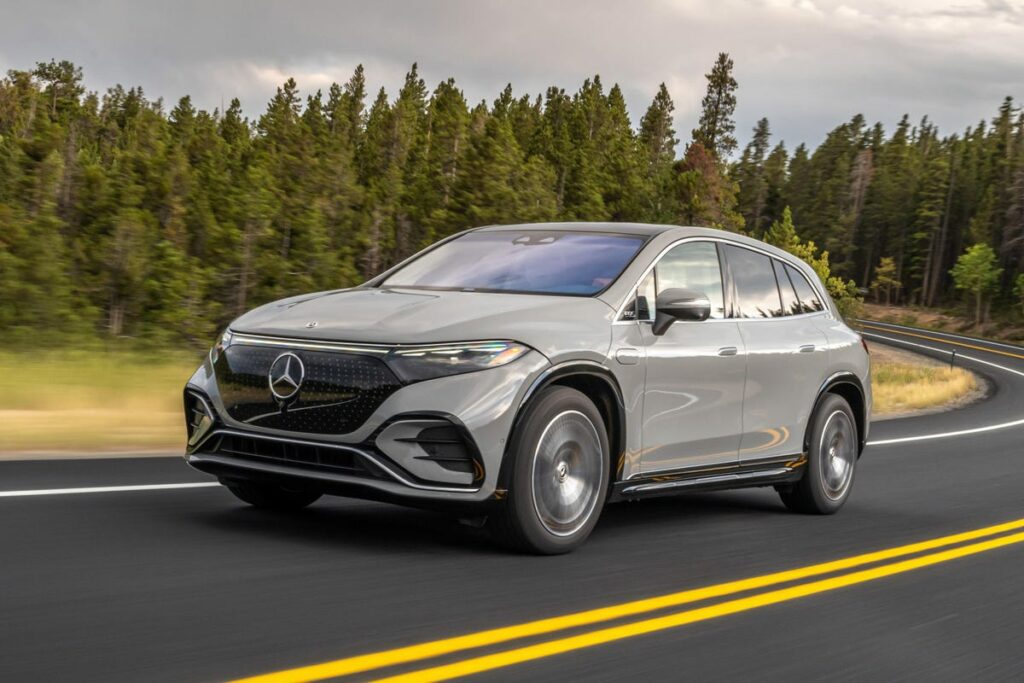 Following on from their highly regarded EQS saloon, Mercedes have created an SUV version in the form of the EQS SUV. With class leading range, renowned S-class luxuriousness and their impressive 'MBUX Hyperscreen' interior, Mercedes are going all guns blazing with their electric car range. The EQS saloon and SUV really are the pinnacle of Mercedes' electric vehicles and are a showcase of how a luxury electric car should be, all be it with maybe a bit too many bells and whistles, and ambient lighting, for some.
Lotus Eletre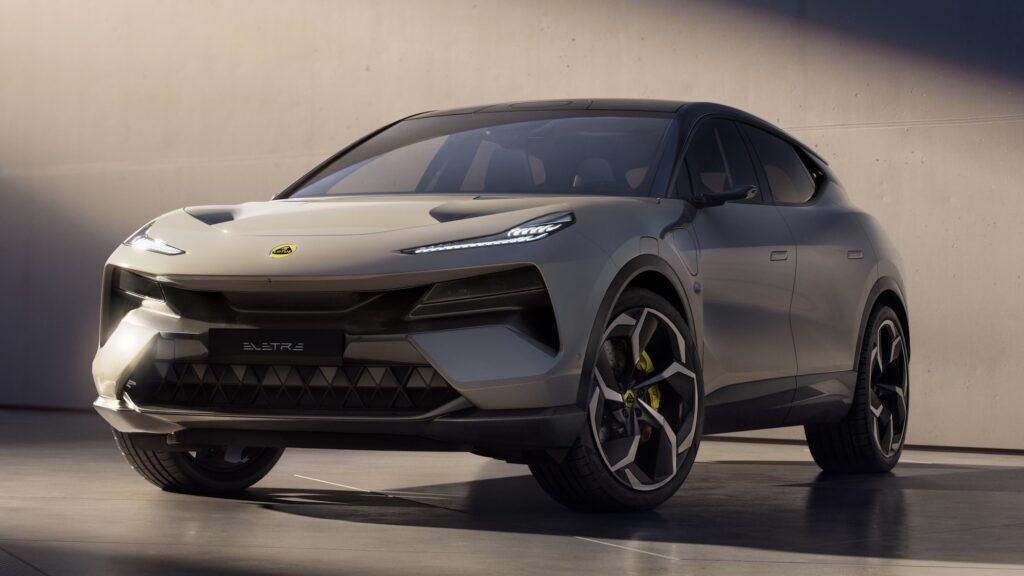 Speaking of new directions, the Lotus Eletre is certainly something new to the historic beliefs of Lotus. A brand renowned for lightweight design and a penchant for handling and stripped out simplicity, the Eletre is the opposite end of the scale. Their first electric, first SUV, first luxury focused car, yet one that is an impressive prospect. Hypercar rivalling pace, impressive 370 miles of range, 80% charge in just 20 minutes and a hint of less edgy Lamborghini Urus to its looks, the Eletre is also abundant with clever technology, eco-credentials and sophisticated airflow management. For many die-hard Lotus fans, it may be a departure too far, for everyone else, it looks like an interesting alternative to many cars arriving in 2023.
Mercedes Benz EQG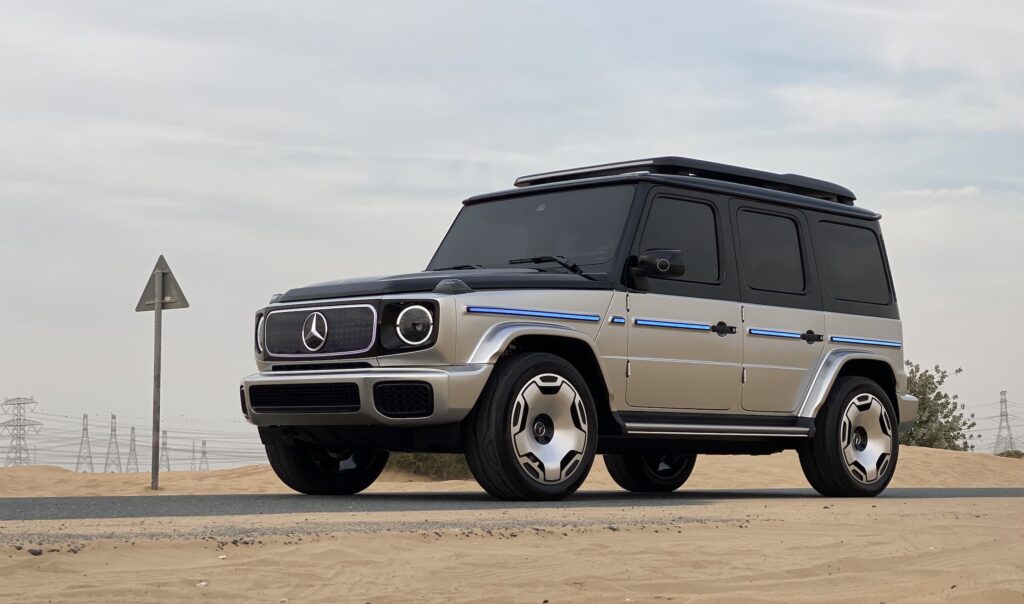 The Mercedes G-Class is already an intoxicating blend of luxury, technology and horsepower, mixed with utilitarian and rugged dependability. But this seemingly at odds mix could be about to push the boundaries even further with the introduction of electric power. With a rumoured configuration of a motor powering each individual wheel, the abilities both on road and off road of the electric G-wagon should be as impressive, if not more so, than the iconic V8 petrol version. The EQG is currently in testing, and may not be available until 2024, but we are excited to see more about this car and hopeful of a release date in 2023. If the Star Wars themed website of the concept is anything to go by, they're sure to be making big plans about their retro styled utilitarian SUV and the new direction it is going in.
Ineos Grenadier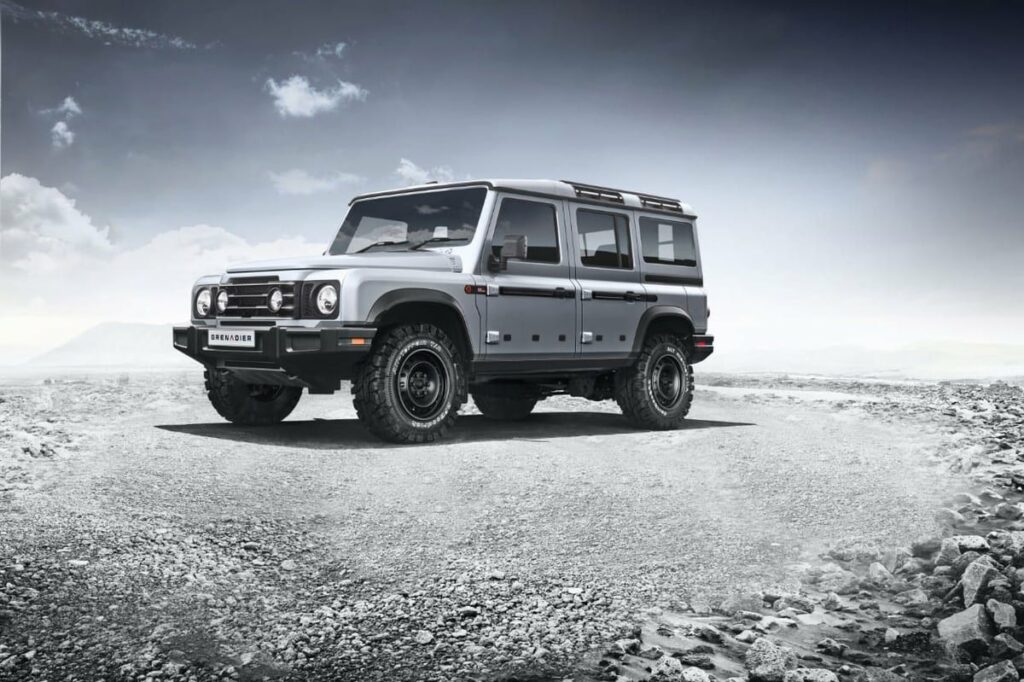 The Ineos Grenadier has had a difficult conception. Created by Ineos, a global chemical company and major sponsors to the Mercedes Formula One Team, personally overseen by Britain's richest man in Sir Jim Ratcliffe and heavily influenced (so much so it was questioned in court) by the original Land Rover Defender that is no longer in production. The car was slated for release originally in 2020, but then the pandemic caused delays until 2021, then 2022, and now pre-orders are being taken for expected delivery in 2023. The finished product appears to be the best of the capability and utilitarian styling of the original Defender, mixed with the latest technology and comfort of a luxury SUV on the inside. Think of it more as the looks of the old Defender, the technology of the new Defender, yet at a much more affordable price. Enquiries have started to come through the Oracle office for this interesting take on an SUV, and we're looking forward to seeing what our customers make of the car once it finally arrives next year.
Sports Cars:
Maserati GranTurismo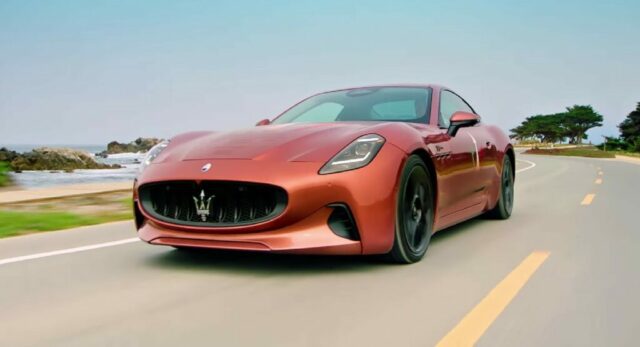 The second generation of Maserati GranTurismo is being offered in both petrol and all-electric power, with the latter aiming to offer an alternative to the Porsche Taycan. Unusually for the petrol version, it will come with a twin-turbocharged V6 rather than the V8 familiar to fans of the previous version, however this has come from the impressive MC20. With 3 electric motors, the electric motors allow for rear or four-wheel drive and produce up to 745bhp as well as 280 miles of range. With styling featuring hints of the previous GranTurismo as well as cues from the MC20, as well as the electric option, the second generation may prove to be even more popular than the first generation.
Lotus Emira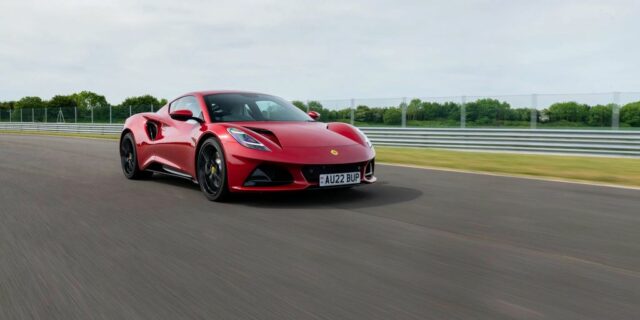 Early models have started to be delivered of the Emira, yet most will receive their cars next year so that is why it is included in this list. The Emira is Lotus' first all-new car in over a decade and starts a new direction for the Norfolk company. Aimed at taking a slice of the very competitive sports car market, the Emira is a direct rival for the 718 Cayman, a bold place to start. With styling cues from the Evija hypercar, the Emira is a fantastic looking car and comes with a refined and comfortable interior that previous Lotus' could only dream of being. It may not be dynamically as good as the Cayman, then again very little gets close, but a viable option as a more interesting alternative.
Porsche 911 992 Gen II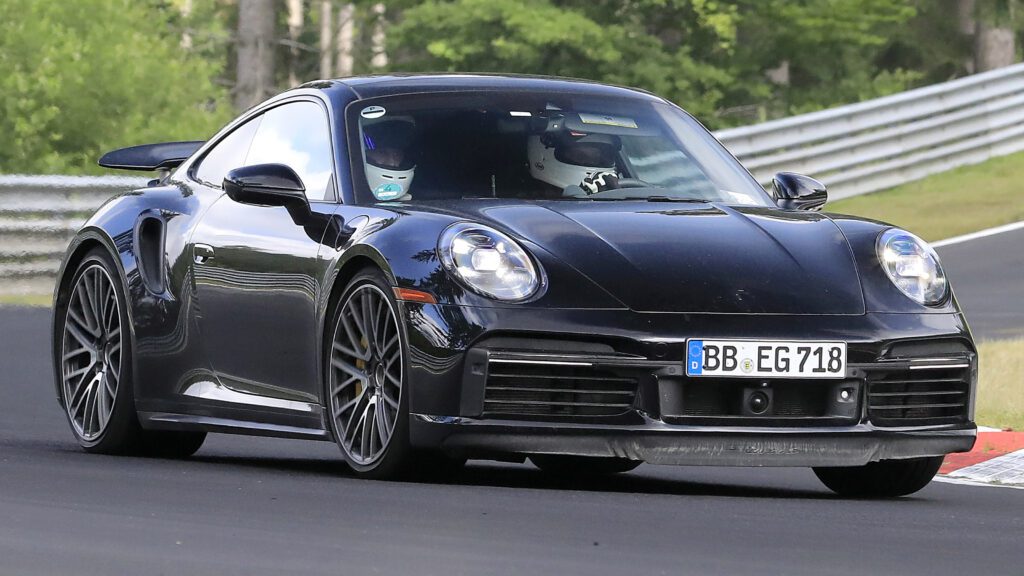 The second generation of the 911 iterations is always the one to have. After a few years on the market, Porsche tightens the few foibles they have found along the way, give the looks a very mild facelift, increase the power a little across the range to offer a better all-round package. After almost 4 years on sale, the 911 is due to receive the '.2' moniker to the range and a chance to update things like the interior technology and the driving aid setup. It may not sound like much, but Porsche fans have been waiting a while for the update and will be queuing up to get their hands on the second generation of the 992 model. Whilst they rejoice at the fact there isn't a hybrid or electric version in sight just yet, Porsche's recent form suggest they may just spring a surprise hybrid if not this iteration, surely the next one.
Ford Mustang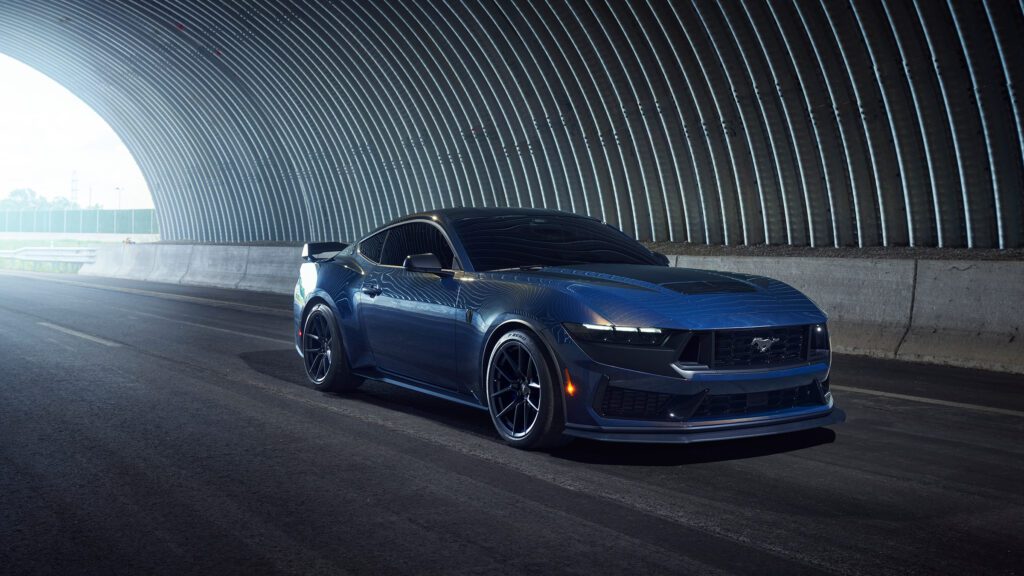 Despite the changing times for the motor industry, if you can count on one car to continue to appeal to the petrol heads it is the Ford Mustang. Not interested in damaging the Mustang's reputation for old school muscle car driving, the 2023 seventh generation comes complete with a naturally aspirated 5.0 V8 with more power and less fuel economy, as well as the option of a manual gearbox. Inside may now be crammed with touchscreens and technology but the rest of the car retains the muscle car memo. Sleeker and more edgy, yet retaining the iconic fastback silhouette, it is instantly recognisable as a Mustang should be. Reassuring to know that the Mustang lives on with a familiar recipe, and as one of only a few cars to have remained on continuous sale since its launch in 1964.
Take a look at Part 2 HERE.
Read about some of the more intriguing cars we funded in 2022 HERE
Financing Your Car In 2023
Looking to purchase a car in 2023? Why not get the ball rolling with a no obligation conversation with your dedicated Account Manager about your funding options. You can get in touch with us either by calling 0800 012 6666 or online by clicking here.
With over 1,200 Trustpilot reviews and three-time consecutive award winners of the Best Specialist Car Finance Provider award from 2020 through to 2022, you too can find out why thousands of people trust us time and time again to find a smarter, tailored funding solution when looking for your next dream car.
Voted Best Specialist Car Finance Provider three years in a row at the Car Finance Awards 2020, 2021 and 2022 having funded over £1.7 billion and counting.
Make sure you follow us on Instagram, LinkedIn and Facebook to keep up to date with what's happening in the market and to see some stunning photos and videos of the amazing cars we fund.

Ready to know more?
Let Us Put You in the Driving Seat
Whether you're looking to arrange the finance on your next car, refinance an existing agreement or release equity from your current vehicle, your dedicated Account Manager will find a funding solution that's perfectly tailored to your needs.