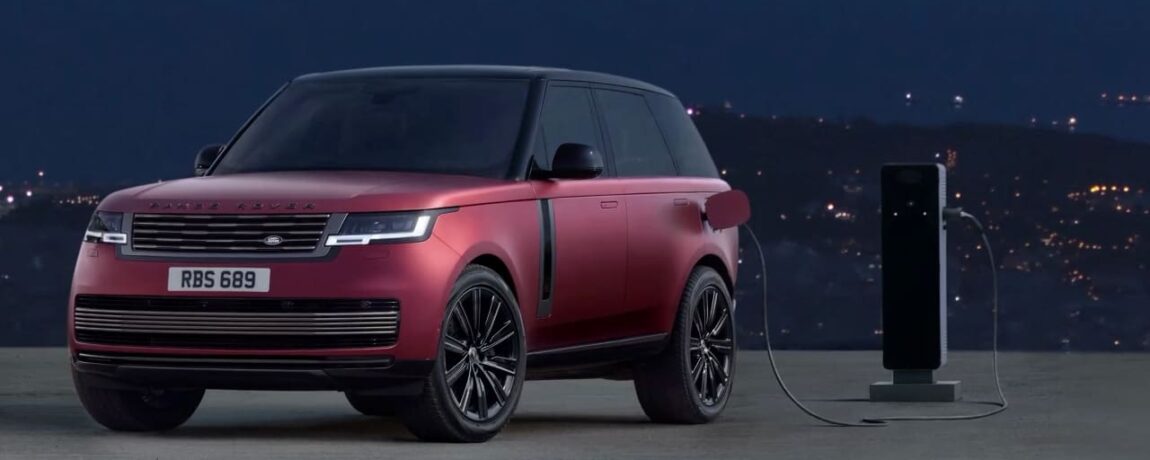 Top 10 Alternative Hybrids for 2023
Just because a car offers hybrid power does not mean it has to be boring. Whilst most hybrids are aimed at maximum fuel economy, some offer hybrid power purely to assist in power delivery for a petrol engine. Whilst this might not be the most efficient use of electric power for eco-friendly reasons, the addition of hybrid assistance often means that it results in better economy for the petrol engine no matter which engine it is helping.
Rather than a roundup of the 'best' hybrid models, perhaps offering maximum range or the greatest economy, here is our breakdown of the most exciting, impressive, or surprising hybrid cars you can buy in 2023: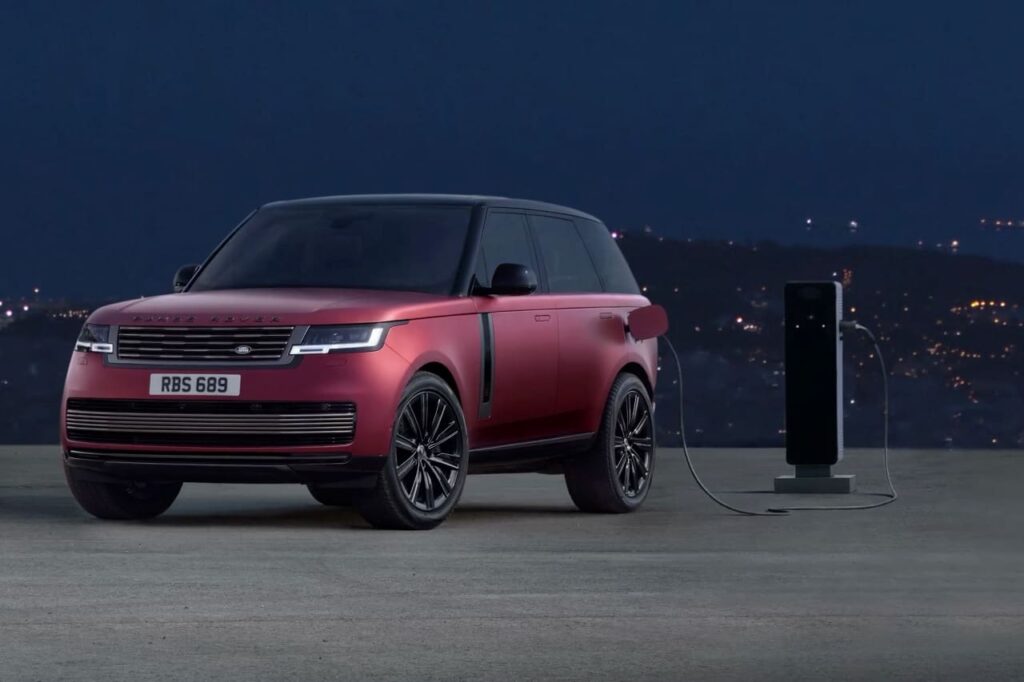 Range Rover SV 510e
The new Range Rover is a triumph in everything a Range Rover should be. It is impossible to discuss a Range Rover without using the words luxury, refinement, comfortable and relaxing, and the SV model is the pinnacle of all of those things. With a more modern design to the interior and exterior, the Range Rover, especially in '510' guise, is the perfect luxury car for every situation.
Need to travel long distances on the motorway? You will struggle to find something more relaxing and soothing for the trip. Need a GT style car for a weekend away? The Range Rover has more than enough comfort and luggage space no matter how long you are going away for. Need to get somewhere quickly on a country road? With 510 bhp under the bonnet, the Range Rover is more than capable of getting you there in plenty of time. Need to tow your horsebox across a muddy field? If a Range Rover can't do it the only thing more capable would be a tractor.
The 'e' of '510e' means that with hybrid assistance not only is this Range Rover equipped with 510 BHP and can accelerate from 0-62mph in just 5.6 seconds, but the claimed WLTP fuel consumption is up to 318mpg. An astonishing amount for such a big luxurious car with so much power on offer. Not only that but the real world electric only range of 54 miles is more than enough for most people's commutes, both there and back.

BMW 760e xDrive
If luxury and refinement is what you are looking for in your hybrid then BMW has you covered, and then some. The latest 7 series might not be the prettiest car money can buy, with the front employing BMW's 'it will grow on you' theory on car design, much like the controversial grille on the most recent M3 and M4. But this car is about much more than its external appeal, but it is the interior where the car excels.
With no fewer than 16 different choices of colour combination to the upholstery, 4 different types of interior trim and 82 optional extras according to the configurator, the interior can be customised to your every luxurious need. Fancy Merino Wool and Cashmere upholstery to the interior, no problem, need electric blinds to cover the windows at the touch of a button, of course you can, want a 32-inch ultra-wide format 8K resolution theatre screen to move down from the roof in the rear when required, why not. Obviously, all these come at quite a cost but if you want the upmost in luxury motoring the interior of the 7 series is difficult to beat.
The 760e xDrive version not only comes with 4-wheel drive for all-weather ability, but the hybrid assistance offers a combined 571bhp and is capable of accelerating from 0-62mph in just 4.3 seconds. Not only this, but the combined WLTP fuel consumption is an impressive 282mpg and the electric only range is a more than adequate 52 miles.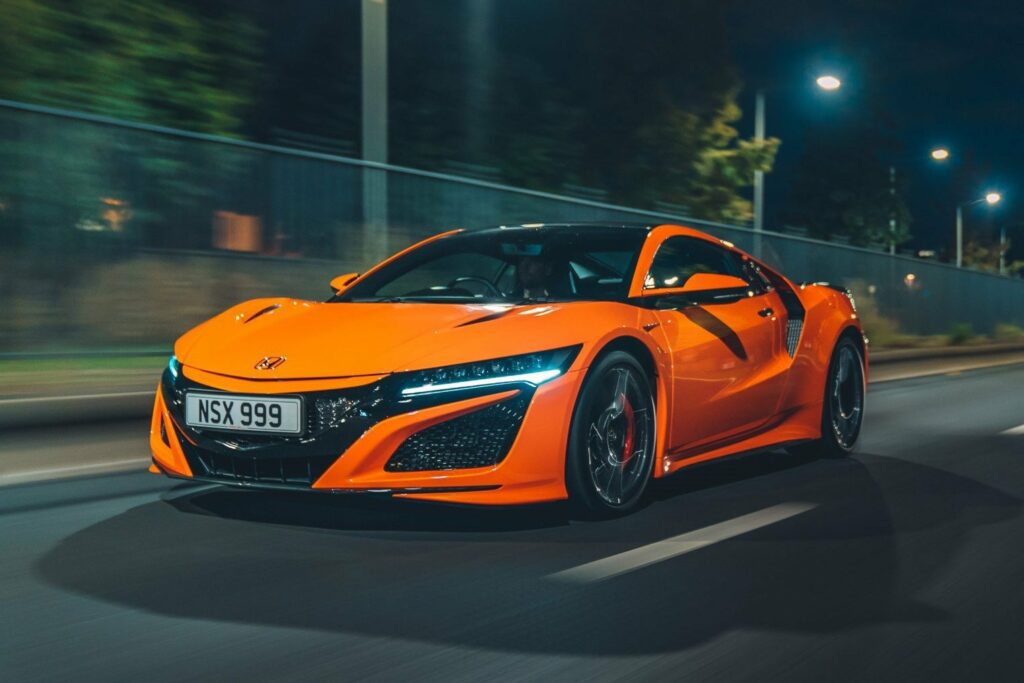 Honda NSX
The original Honda NSX had a lot going for it. Pitched as a reliable, user-friendly supercar that could be used every day, it was a bold move by a company more famed for its hot hatches and luxury saloons. It was the Audi R8 of the supercar world before Audi had their attempt, plus it had the ultimate cache of being developed by none other than Ayrton Senna, one of the greatest drivers the world has ever seen.
The second generation was an entirely different angle. Offering the latest in hybrid technology, at the time the NSX used a configuration only previously seen on the most expensive hypercars. With a twin-turbocharged 3.5 litre V6 engine powering the rear wheels, an electric motor on each of the front wheels and a third electric motor working together with the engine to fill in any gaps in the power. The resulting four-wheel drive and relentless power delivery offers 573bhp and an impressive performance on the road or on a track.
Surprisingly it is the ease of driving that is the most impressive part of the latest NSX. The switch between petrol, hybrid or electric only driving is seamless and the refinement inside the cabin often means you cannot tell which mode you are currently in. It feels more like a Honda Civic with how easy it is to drive rather than a supercar that can accelerate to 62mph in less than 3 seconds. The hybrid drive is obviously set up with performance in mind, however you can get close to 30mpg depending on how you drive. The NSX may have been around for a few years now, but the space age looks and space age technology mean that even as a used car, it looks bang up to date in 2023.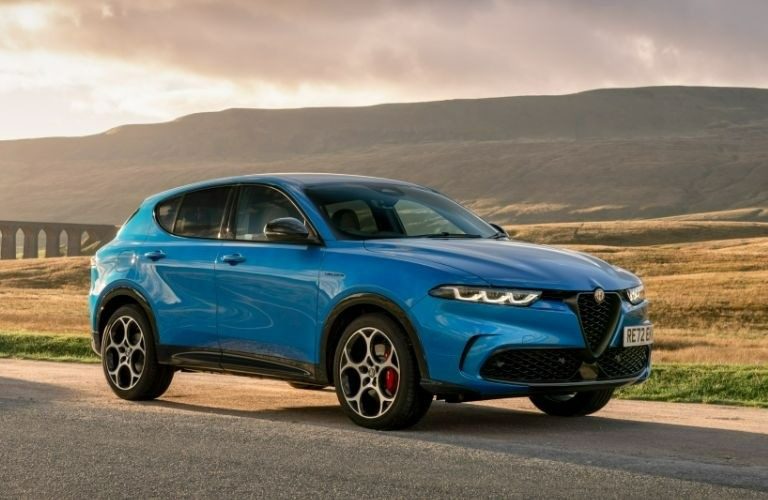 Alfa Romeo Tonale
Alfa Romeo made a name for themselves with cars great to drive, stylish to look at and symphonious engines. After a lull in their reputation for quite some time, they returned in leaps and bounds firstly with something completely different in the 4C, then the Giulia and Stelvio Quadrifoglio variants. The second two of those did wonders to dispel the reputation for unreliability and the ability to create genuine alternatives to the plethora of German saloon and SUV options.
Keen to continue their recent form, Alfa Romeo have released their latest all new SUV in the form of the Tonale and for the first time in an Alfa, the option for hybrid power. With the usual Alfa Romeo penchant for creating stylish cars firmly ticked, the Tonale is keen to make a mark in a very crowded sector. They have created a car that thankfully doesn't just rely on the fact that it is a hybrid, but a hybrid that drives incredibly well compared to others in its sector. With a combined 271bhp and a claimed possible 217mpg, together with an all-electric range of 40 miles, the Tonale hybrid is doing all the right things to stir up a crowded sector.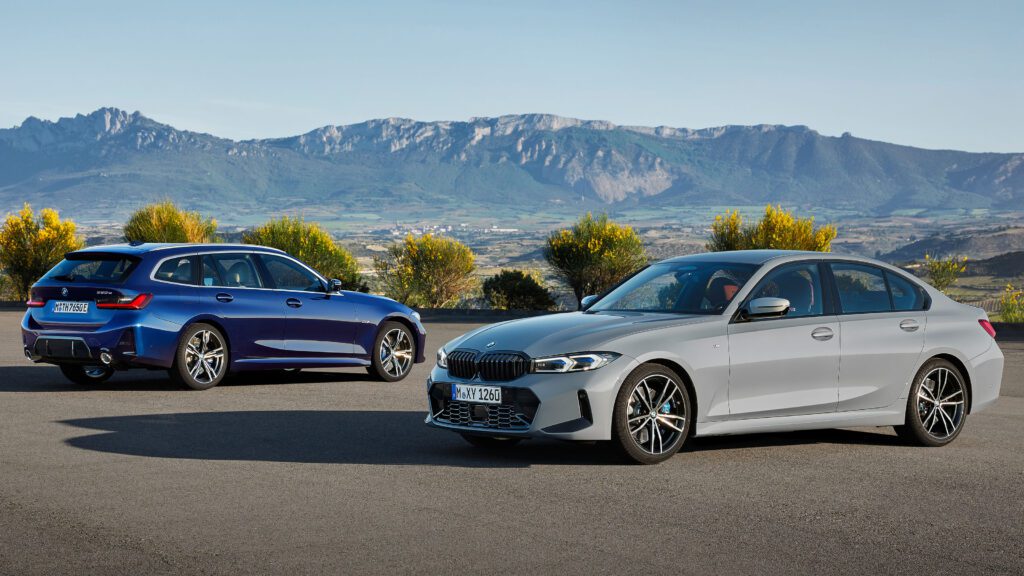 BMW 330e Touring
BMW are on a bit of a roll when it comes to both their Touring (estate) variants, but also their petrol-hybrid models. Their estate cars are as stylish, if not more so, than their saloons, and are a very popular sight on the roads. Their hybrid variants have been around for some time now and are almost indistinguishable from their petrol or diesel only counterparts, meaning they are also available on the same trim levels as the rest of the BMW 3-series range.
The 330e, especially in M Sport format, is a great looking car and seemingly offers an 'all the car you'd ever need' ability to what it offers. Firstly, with the M Sport black styling pack the car certainly looks the part, then there is the ability to have xDrive four-wheel drive for all-weather ability. Add to this the practicality and space that the estate variant offers with the fact that the 3-series can handle everything from long motorway cruises to B-road drives with ease. Then there are the statistics of 36 miles of pure electric drive, a combined fuel economy of 176mpg, 292bhp under the bonnet and a 0-62mph time of just 5.9 seconds. Add to this the abundance of technology on offer, the luxurious interior materials and the latest curved screen dashboard and there isn't much more you'd ever need from a car.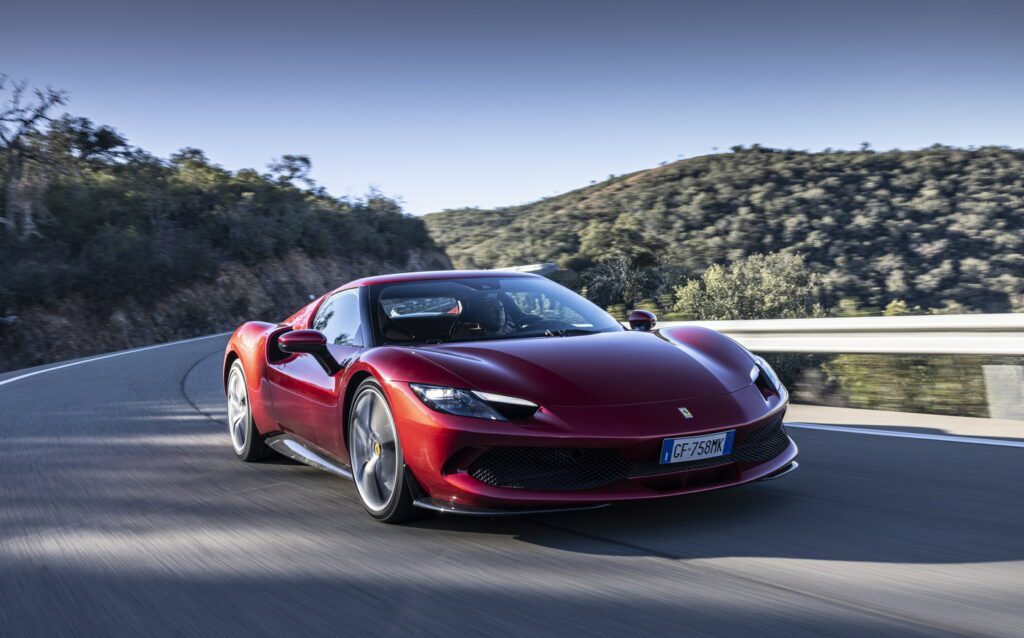 Ferrari 296 GTB
The 'baby' Ferrari has created some iconic models in recent times. What started with a new direction with the modern looks of the 360 Modena and F430, then reinvented with the 458 Italia, to the usability of the 488 GTB, now updated with the F8 Tributo. All with the familiarity of the legendary Ferrari V8 engine and the definitive way into the supercar lifestyle. Times are changing for the prancing horse as they move towards electrification and hybrid powertrains, and that means their first ever road going V6 engine in the 296 GTB (the original Dino's V6 is classed as a sub-brand).
Although the F8 remains on sale, the 296 GTB will become the new 'entry level' model but there is very little entry level about this car. Firstly, the power. Whilst the 360 produced around 400bhp, the 458 was already up to 562bhp, then the latest F8 produces 710bhp, the 296 goes that bit further and produces a massive combined 819bhp. The petrol engine alone produces the highest bhp per litre of any production engine at 653bhp from a 3-litre engine. All this means a 0-62mph time in just 2.9 seconds and a top speed of 205mph.
Taking minimal styling cues from the legendary Dino, the 296 GTB is anything but a throwback to the past. It is a technical masterpiece and an impressive supercar anyway you look at it. It may only be able to travel 10-15 miles on electric power alone, but it can do this at up to 84mph, and in a sleepy village or starting the car first thing in a morning, the ability to silently waft along is a handy thing to have. Ferrari's embrace of hybrid technology has been done just the way you'd expect the prancing horse to tackle it, creating a class leader in the process. For those worrying that the introduction of electric power would ruin what a Ferrari is all about, they need worry no longer.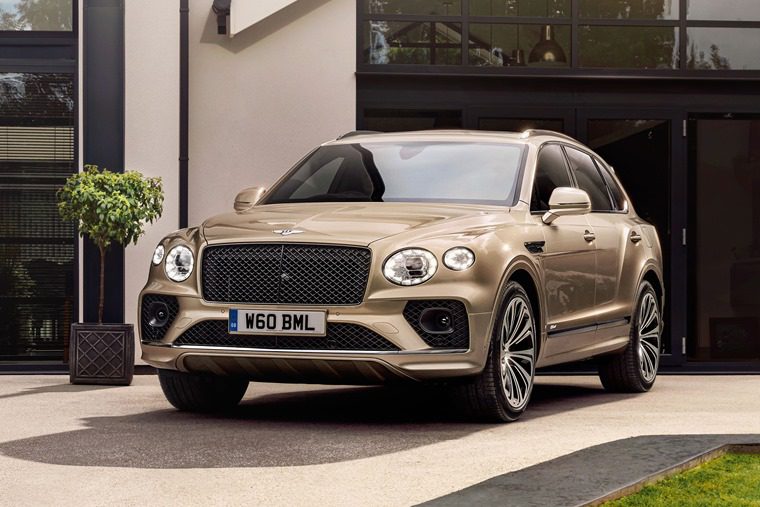 Bentley Bentayga Hybrid
Bentleys of recent years have been powered by hugely powerful 6.0 litre W12 or 4.0 litre V8 engines, so a move towards hybridisation is a departure for the luxury brand. Powered by a 3.0 litre petrol engine and an electric motor, the Bentayga hybrid offers 25 miles of pure electric driving, or a combined 86mpg. This doesn't seem like much compared to some rivals but considering the V8 returns 22mpg in the real world and the W12 about 18mpg, it is a huge improvement in economy. The usual Bentley ethos of luxury combined with power has not been affected either thanks to the hybrid's 456bhp and 700Nm of torque meaning a 0-62mph time of just 5.1 seconds.
The ability to waft around for those 25 miles in completely silent EV mode is exactly what a Bentley should be about. Effortless comfort, luxuriousness and refinement together with completely silent motoring enhances the experience that bit further. Not only that, but the petrol guzzling reputation of traditional Bentley's is dispelled even further thanks to clever fuel-saving facilities when using combined petrol and electric modes. Using the car's satellite navigation and predictive E-mode to ensure the car is utilising the most appropriate power source at all times and emissions are always kept to a minimum.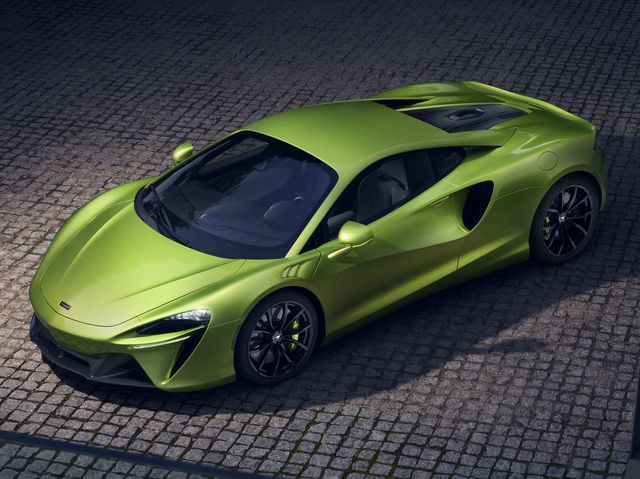 McLaren Artura
McLaren have a history of releasing cars to rival the exact car that Ferrari have just launched. The 458 vs the MP4-12C, the 488 Pista vs the 720S, even the LaFerrari vs the P1. The Ferrari 296 GTB is no exception, as it now has the Artura as a direct rival to contend with. The first all-new McLaren since the MP4-12C in 2010 that shares nothing with the car that has gone before.
McLaren have worked very hard to ensure weight is kept to a minimum, something that electric and hybrid cars suffer from quite a lot. A fully electric SUV can easily weight over 2 and a half tonnes, some are pushing almost 3 tonnes, and weight is something that can ruin everything from acceleration, to handling to braking and ride quality. Their new 3-litre twin-turbocharged V6 is 50kg lighter than their previous V8, there is no reverse gear to save weight in the gearbox (you can however still reverse, it uses the electric motor), even the wiring is now Ethernet cabling in an industry first rather than traditional wiring looms to save weight.
The compact 'axial flux' electric motor is lighter, flatter and more efficient than a traditional 'radial flux' motor and offers 19 miles of range at speeds of up to 81mph. Combined with the petrol engine, the powertrain produces 671bhp, 147 less than the Ferrari yet the difference 0-62mph is just 0.1 seconds and they have the same top speed. However, McLaren's obsession with weight saving means that at 166 pounds lighter, the Artura should be more than a match in the corners.
The Artura is a huge step forward for the company and shows how effective their adoption of hybrid power will shape their future models. The McLaren staples of excellent handling, exceptional ride quality and their relentless pursuit of lightweight manufacturing processes means that their latest offering remains everything a McLaren should be. The addition of electrification doing little to take away the spirit of why their supercars are so highly regarded as technical masterpieces.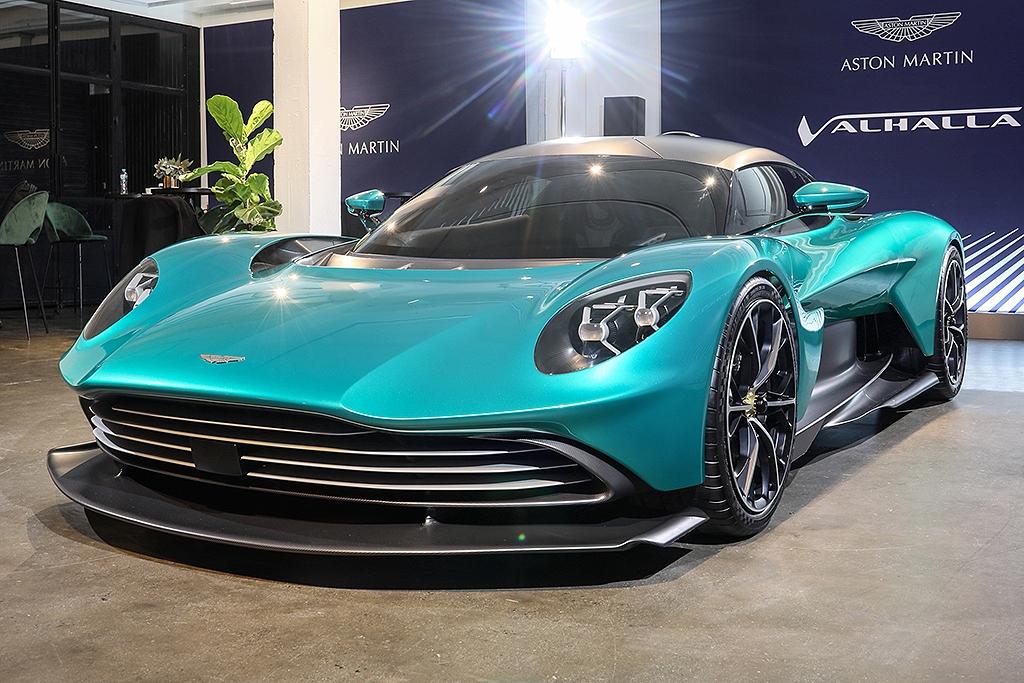 Aston Martin Valhalla
Keen to show they mean business in the supercar sector, Aston Martin have drawn upon their earlier partnership with Red Bull F1, and their chief engineer Adrian Newey, and developed through their own Formula 1 team, to create the Valhalla. Heavily inspired by F1 technology and aerodynamics, the car was designed alongside the more extreme Valkyrie, with the Valhalla offering 95% of the experience and speed but with a more luxurious offering to create the perfect blend of power and comfort.
Despite offering trademark Aston Martin luxury, everything about the Valhalla is built for performance. With a Mercedes Benz 4.0 litre twin-turbocharged V8 petrol engine, itself generating over 800bhp, the car also features a pair of electric motors offering a combined 200bhp creating a car that is capable of 0-62mph in just 2.5 seconds and onwards to a 217mph top speed. Complete with F1 inspired push rod suspension, a full carbon fibre tub and unique tyres developed specifically for the car.
It may be capable of electric only running, albeit for a maximum of 10 miles, but the Valhalla is a demonstration of how electric power can assist a petrol engine for maximum performance. Whilst it won't be winning any fans for its eco-friendly credentials, it certainly is an exciting prospect of what hybrid power is capable of.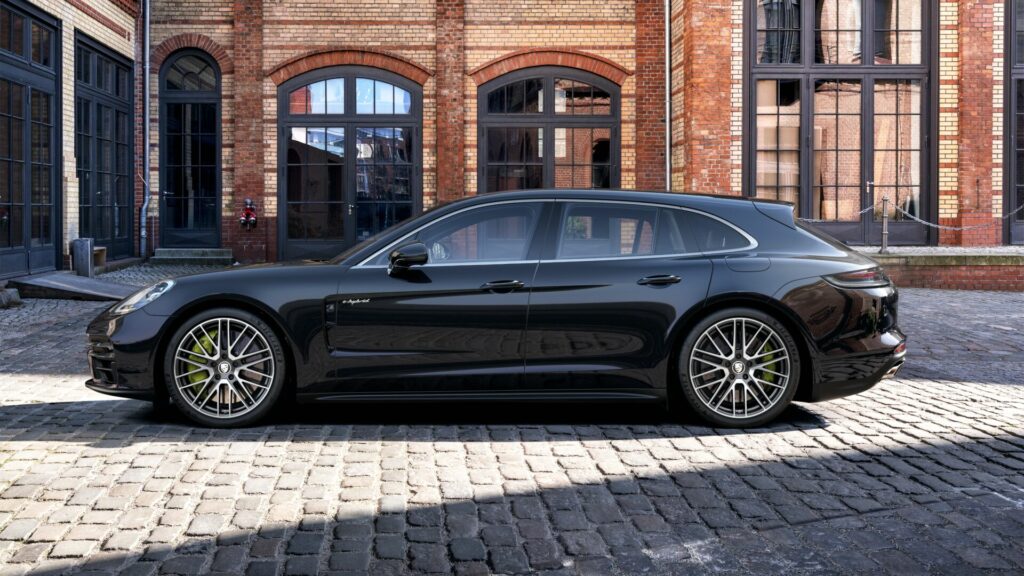 Porsche Panamera Turbo S E-Hybrid Sport Turismo
With the introduction of the Taycan, the Panamera has taken a bit of a backseat as Porsche's luxury super saloon, but that doesn't mean it isn't still a fantastic hybrid prospect. The Panamera is one of the best all-rounders in the luxury car sector, enhanced even further in Sport Turismo body style and hybrid powertrain.
With a combined 690bhp the Panamera has the speed part covered. 0-62mph takes just 3.2 seconds and top speed is just under 200mph. Electric range is a reasonable 30 miles and can be used at speeds up to 87 miles, so most daily commutes are catered for, even if it involves motorway miles. Despite all that power, consumption is still impressive at up to 97mpg, proving that the Panamera has all bases covered when it comes to offering all the benefits of a hybrid but none of the drawbacks.
Inside and outside the Panamera remains a Panamera. Only the Acid Green highlights to the badging and brake calipers are a hint of the hybrid credentials, other than that it appears no different. That means the same luxurious interior, the same extensive list of assists and latest technology features and the same wheel/trim/specification options as other Porsches. Where the Panamera succeeds is its subtleness. Not as showy as rivals or even the Taycan, but offering the full Porsche experience in a refined and proven formula.
Oracle Car Finance
At Oracle Car Finance we funded more hybrid cars last year than ever before. Looking to purchase a hybrid car in 2023? Why not get the ball rolling with a no obligation conversation with your dedicated Account Manager about your funding options. You can get in touch with us either by calling 0800 012 6666 or online by clicking here.
With over 1,800 Trustpilot reviews and four-time consecutive award winners of the Best Specialist Car Finance Provider award from 2020 through to 2023, whilst having funded over £1.7 billion and counting, you too can find out why thousands of people trust us time and time again to find a smarter, tailored funding solution when looking for your next dream car.
Make sure you follow us on Instagram, LinkedIn and Facebook to keep up to date with what's happening in the market and to see some stunning photos and videos of the amazing cars we fund.

Ready to know more?
Let Us Put You in the Driving Seat
Whether you're looking to arrange the finance on your next car, refinance an existing agreement or release equity from your current vehicle, your dedicated Account Manager will find a funding solution that's perfectly tailored to your needs.